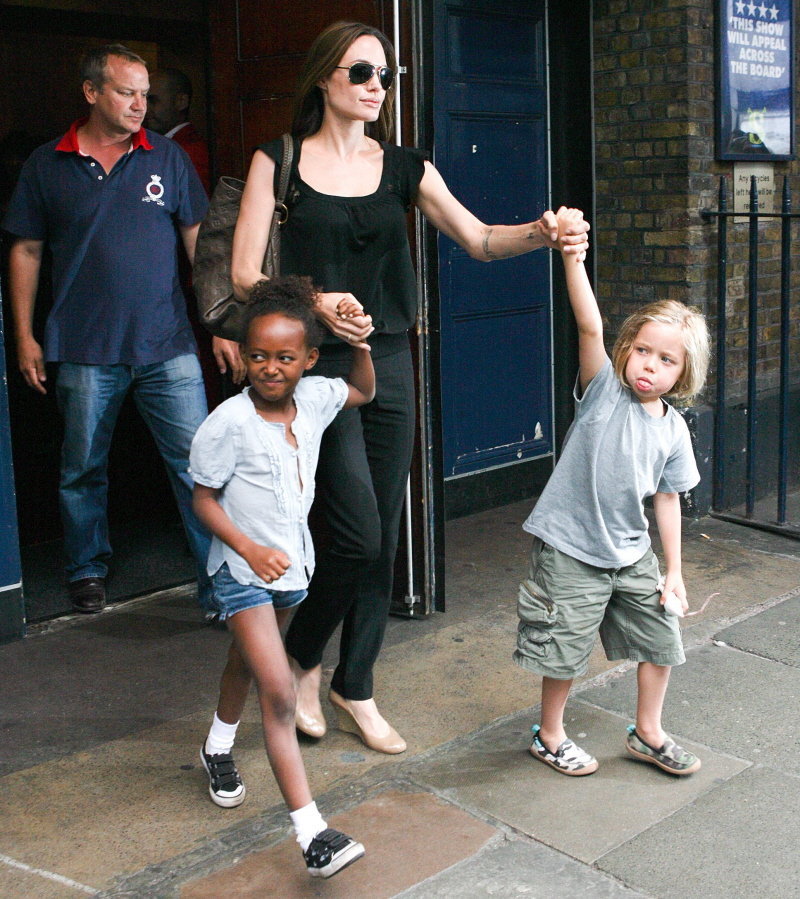 The Empress! We've had so many sightings of The Empress lately. It's a good omen – Zahara's presence in England must have calmed down the rioters. Or maybe she just really likes England, probably because she carefully studies the British monarchy to prepare for her gradual global domination. God Save the Empress. Sidenote: I love her little fist. I feel like she's photographed making a fist often enough to say that Zahara can take care of herself. She may be girly and she may allow Shiloh to carry the "tomboy" torch, but something tells me that Zahara will cut a bitch who steps out of line.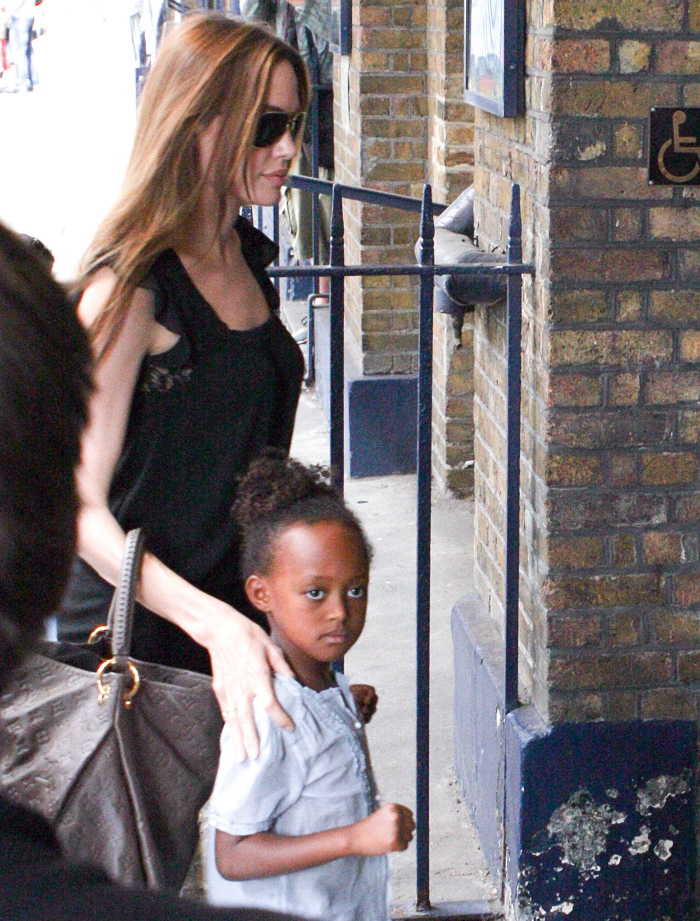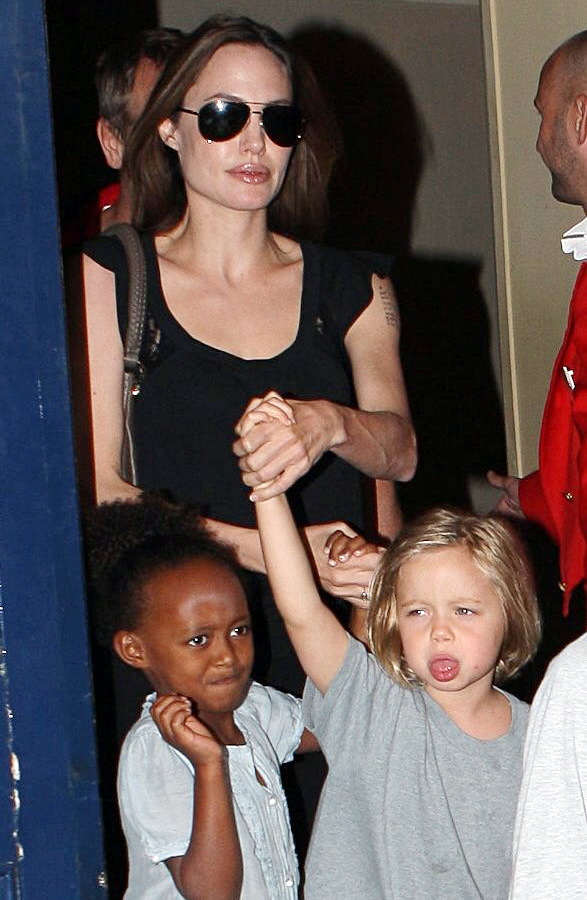 Anyway, these are new photos of Angelina out with the four older kids on Sunday. She took Zahara, Shiloh, Maddox and Pax to a matinee of Shrek the Musical in London's West End. Brad's already gone, by the way, having abandoned his family once again for what's turning out to be a pretty long film shoot for World War Z. He's in Scotland now – I wonder why Angelina and the kids didn't go with him? Surely the Empress would have been the hit of Scotland.
By the way, look at the photos of this unknown child below. Who is it? I have a theory. It's FAX CANNES JOLIE-PITT!! He/she has been spotted! I was just looking at photos of the kids the other day, and I thought to myself, "Damn, it's been forever since Fax has been out and about." He/she is really getting big! (Sidenote: In case you don't remember, Fax Cannes "Mystery" Jolie-Pitt was my filler name for random Jolie-Pitt babies when I couldn't identify them, and then Mystery/Fax became a whole other mythological child, The Hidden Jolie-Pitt, the one that only makes an appearance every so often.) Seriously, though, who is this kid? I guess he's a friend of Maddox and/or Pax and/or Fax.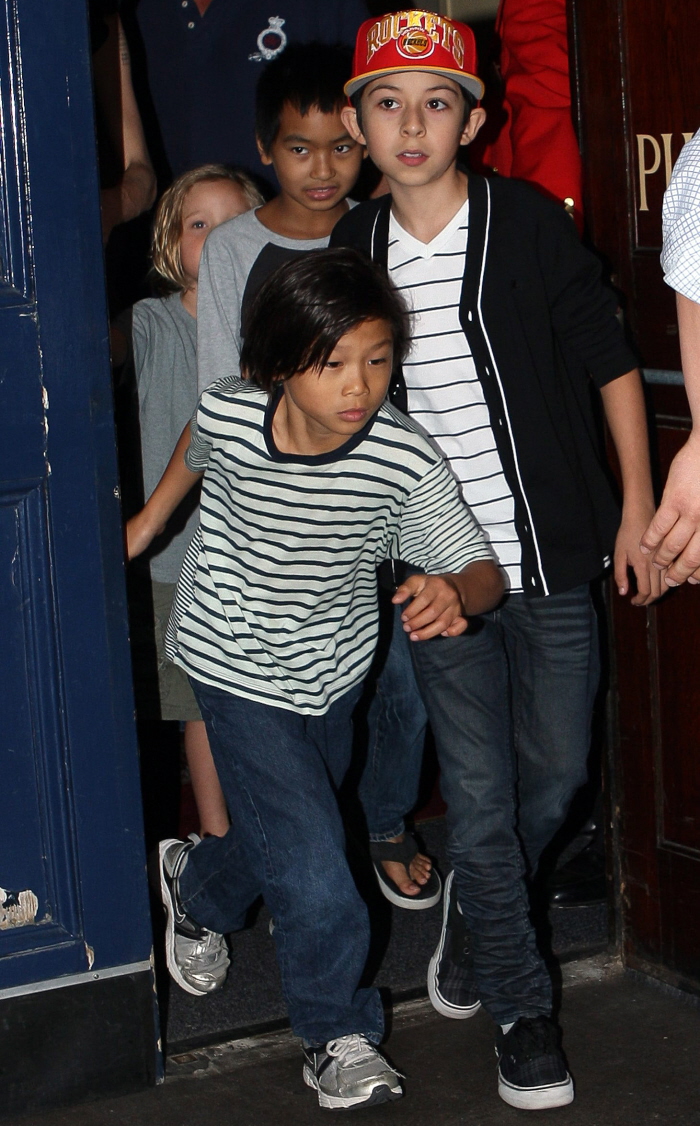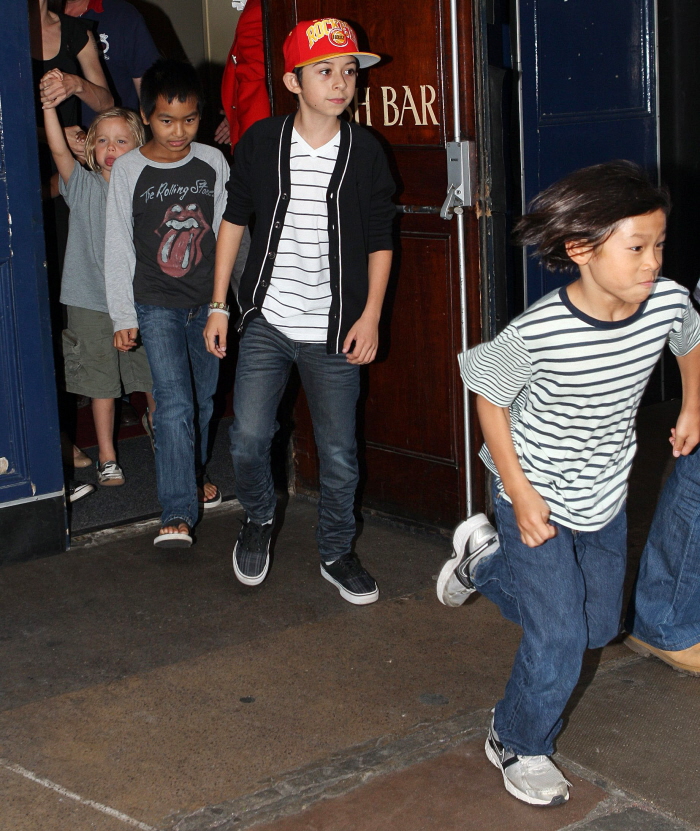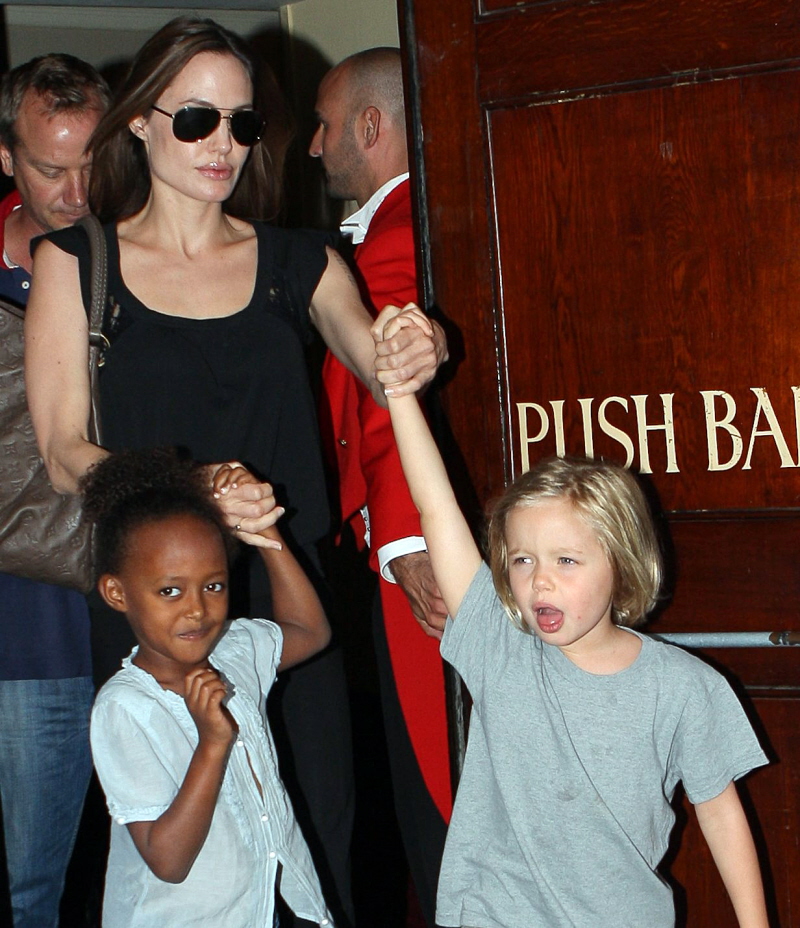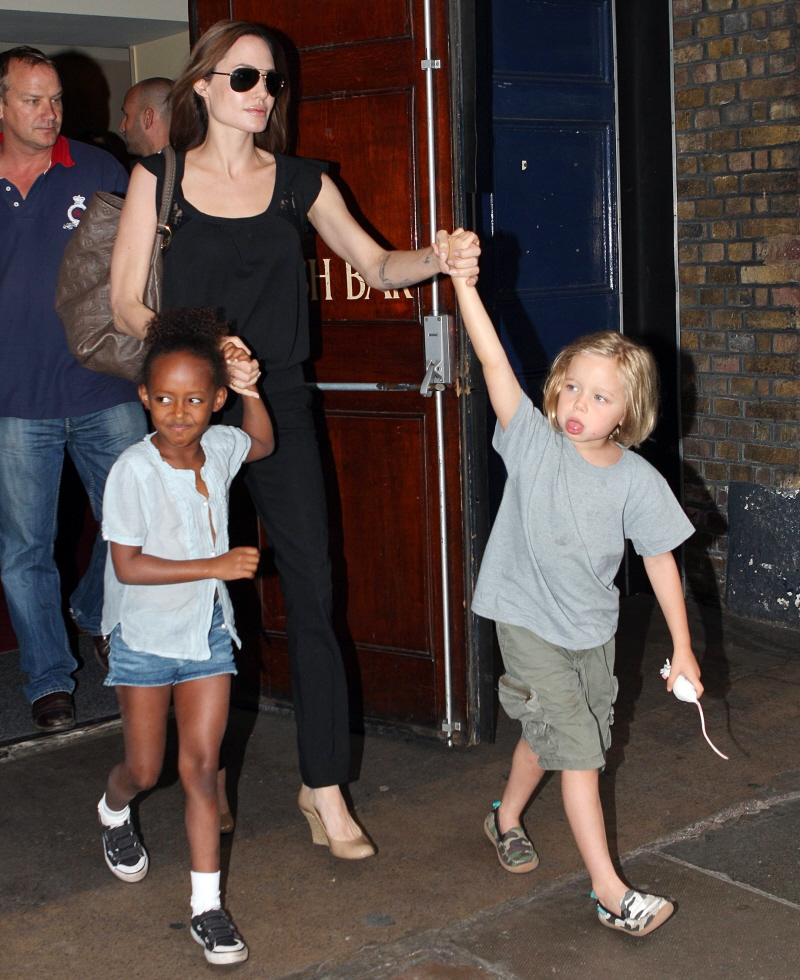 Photos courtesy of Fame.