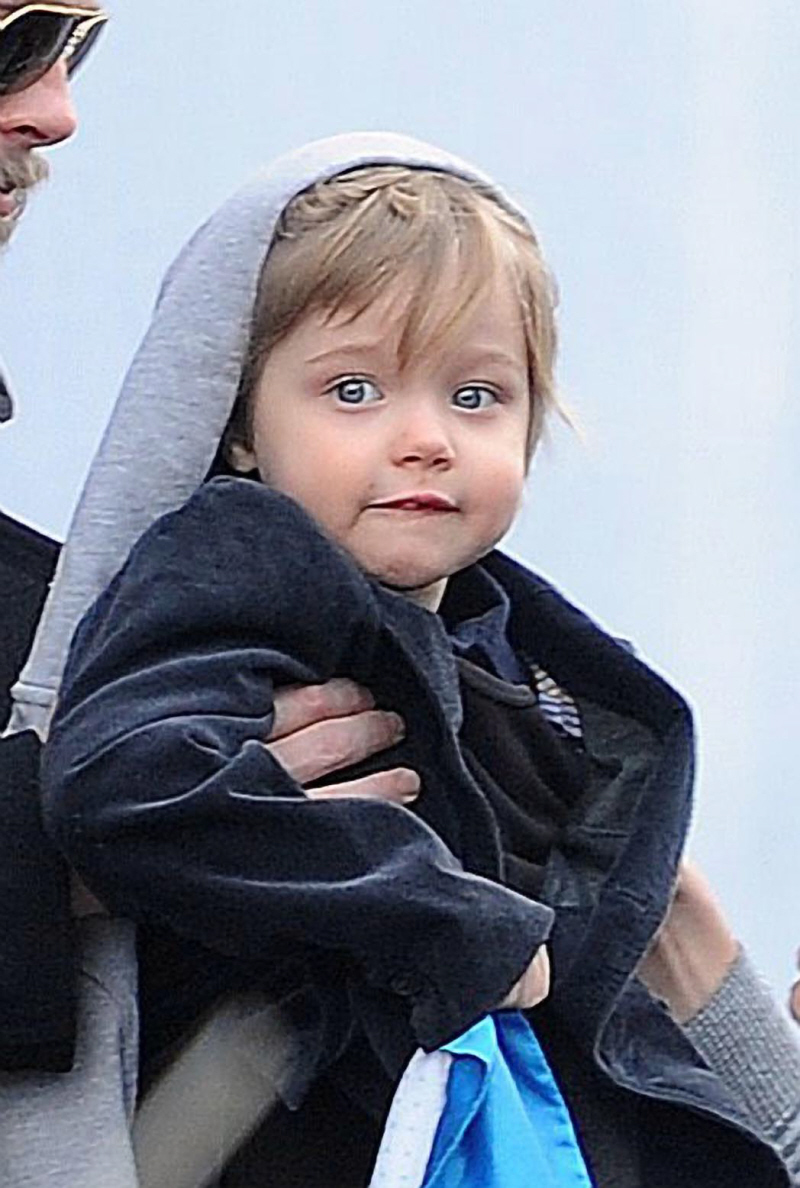 Who is this child? INF identifies he/she as Knox, but they might just be guessing. Doesn't this kid look too big for a one-and-half year old? Maybe Knox is rangy and lanky. Maybe it's Shiloh with darker hair. Except that the kid doesn't look like Shiloh, really. There's a vague resemblance, probably because this kid is wearing little boy's clothes, just like Shiloh. Most gossip sites are going with INF's identification that this is in fact Knox. In which case, sure. I'm still wondering if perhaps there some child chronologically in between Shiloh and the twins that we've somehow missed all of these years. Let's call this one Fax Cannes Jolie-Pitt. Little Fax looks like he's about two-and-a-half, right?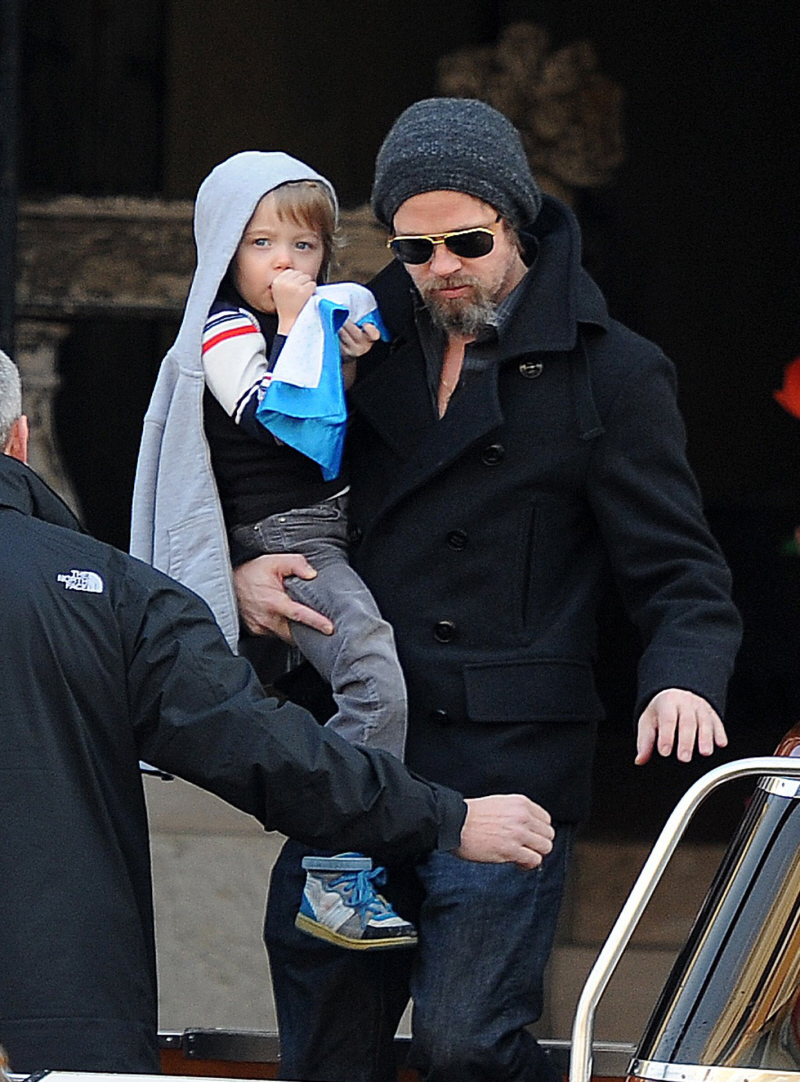 Of course little Fax wasn't the only Jolie-Pitt child to make an outing in Venice today. The Empress has come out to greet her loyal Venetian subjects. And this is her greeting: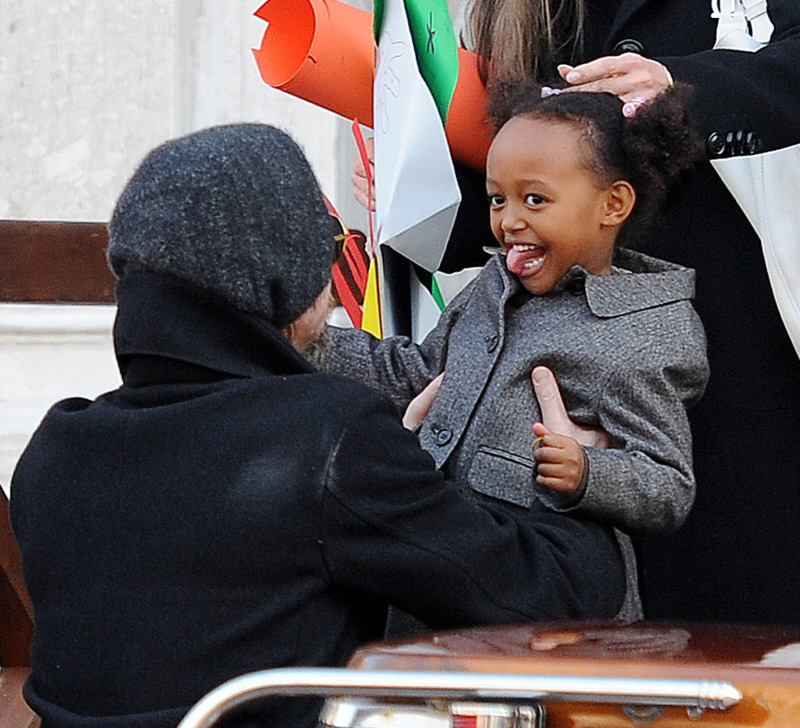 Jesus, I love this kid. I wonder what Brad said to her that got her to react this way. "No Daddy, I will throw you in the dungeon if you don't shave!"
Brad, Angelina, Knox (maybe) and Her Majesty, the Empress in Venice on February 18, 2010. Credit: INFphoto.com.