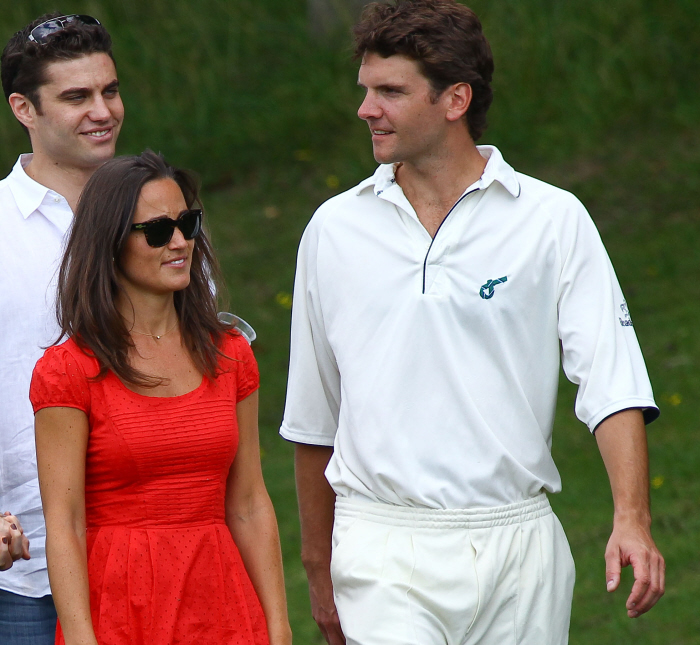 At some point, people really stopped caring about Pippa Middleton, right? Every media outlet was trying to make Pippa "happen" and then… nothing happened. Pippa continued to get pap'd everyday and women realized that she has skin damage and her style is pretty sketchy. Men woke and realized that while she has a cute little ass, it doesn't even make the top ten of most men's fantasy-ass lists. And I think everybody, men and women, realized that Pippa doesn't have her sister's reticence. Pippa wants to be famous. Pippa wants to be Uptradey. Pippa wants to get everything she can out of being associated with the royal family. And most people found that kind of gross.
So these are new photos of Pippa with her on-again boyfriend Alex Loudon. I haven't heard anything about Pippa with George Percy in a while – do you think his family was like, "Seriously, you could do much better than Uptradey"? So Pippa had to go back to Alex and she had to make it look like Alex was her choice all along. Alex was playing cricket, and since I don't know anything about anything involving cricket, I'm not even going to attempt to explain what's happening in these photos. Something cricket-y. By the way, how old does Pippa look? She and Kate both look and dress like they're well into their 40s.
In addition to that, there was/is a TLC special about Pippa, called "Crazy About Pippa". Perhaps the last-ditch effort to make Pippa "happen" in America, I guess. Anyway, their "experts" suggest that the early days of Pippa-mania may have begun under false pretenses. The experts think that Pippa was wearing butt-padding underneath her maid of honor gown! A random spa owner says, "I'm not convinced that it's completely natural. Because I think, if you look at other photos of her and you see her in jeans, she's got quite a flat bottom." Could be.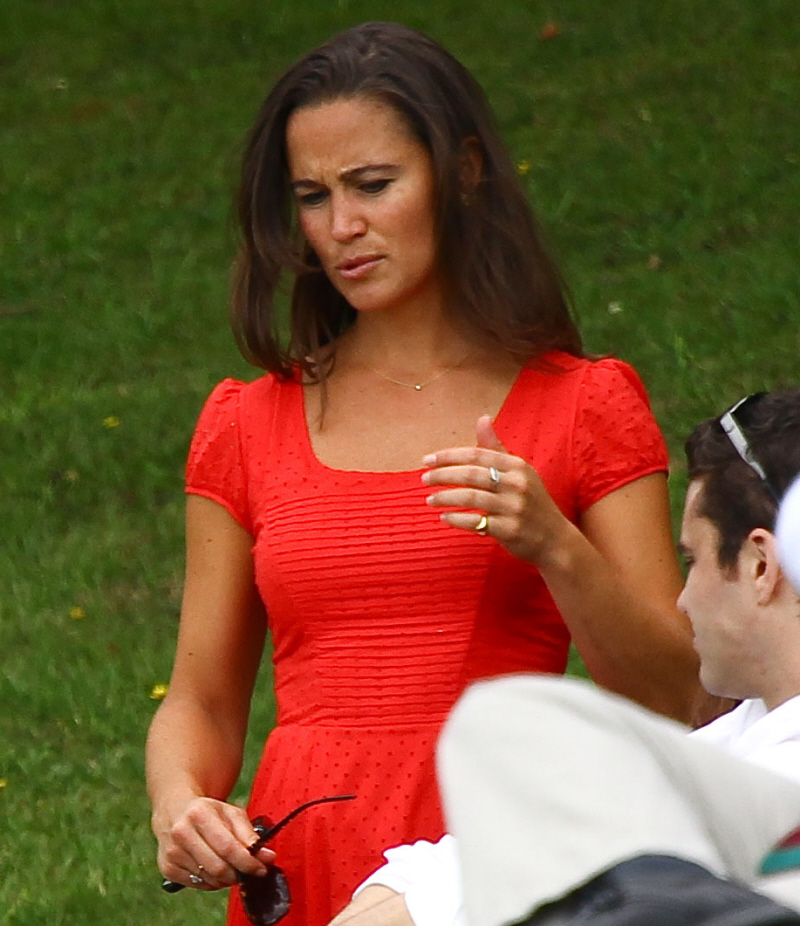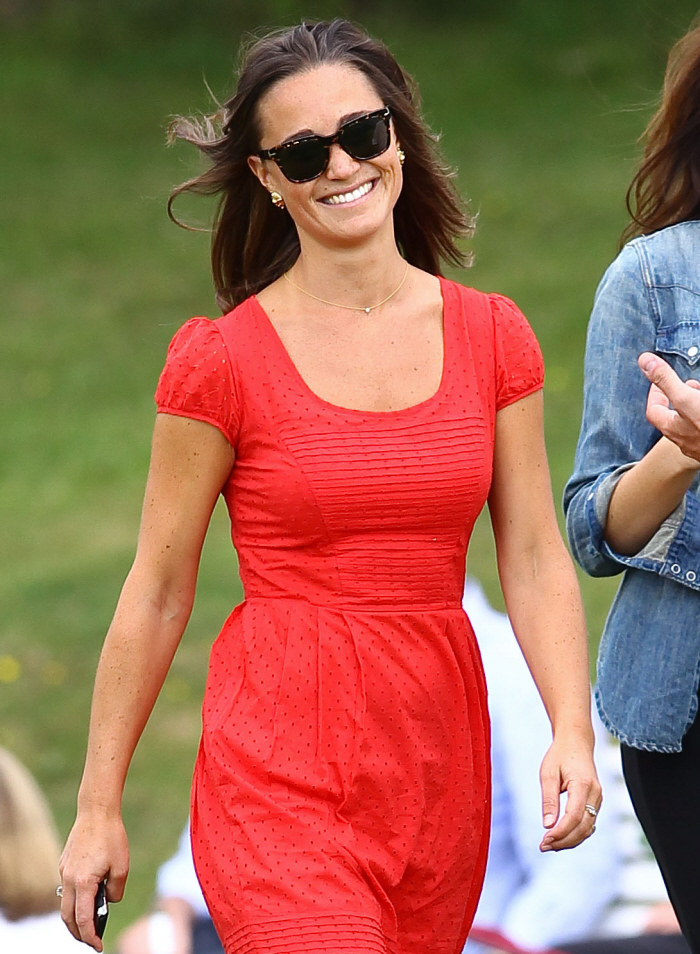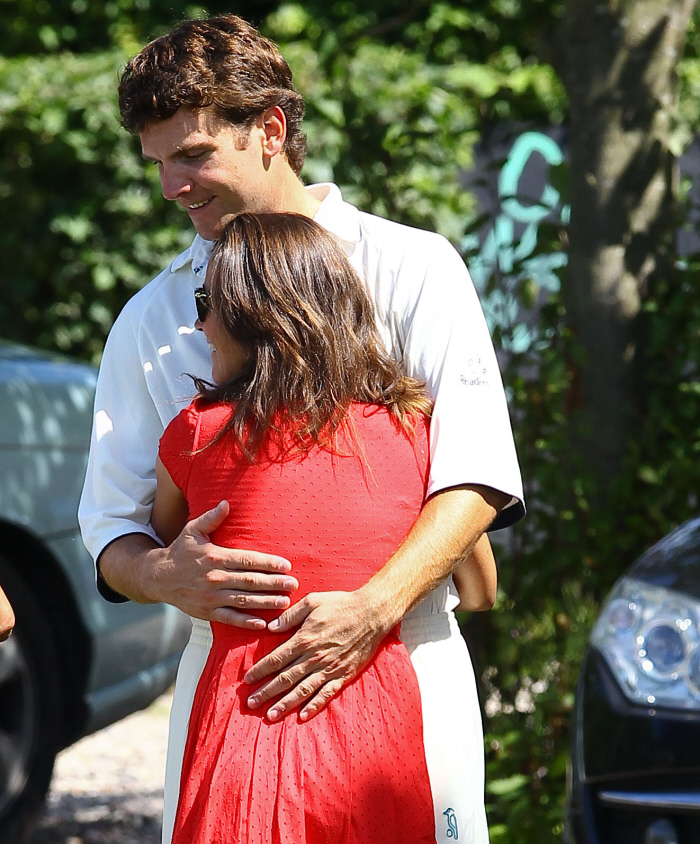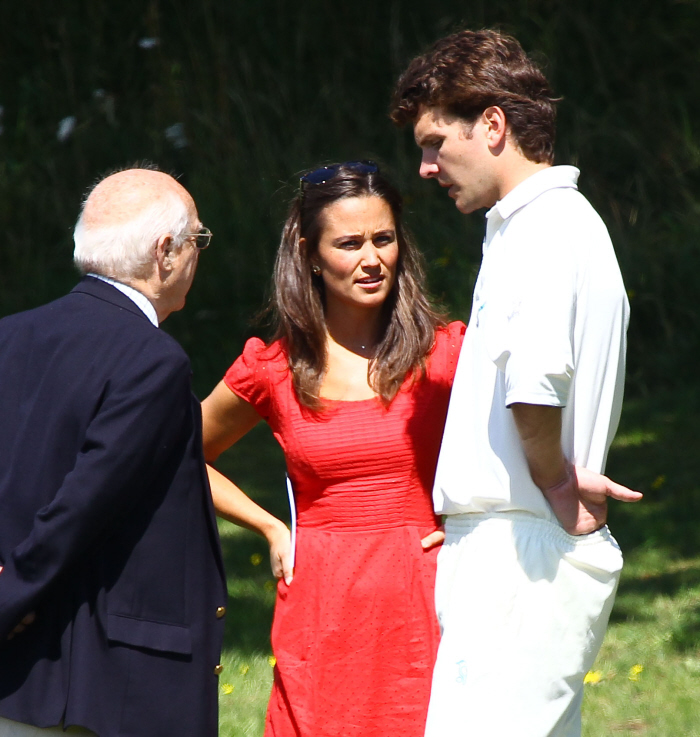 Photos courtesy of WENN.