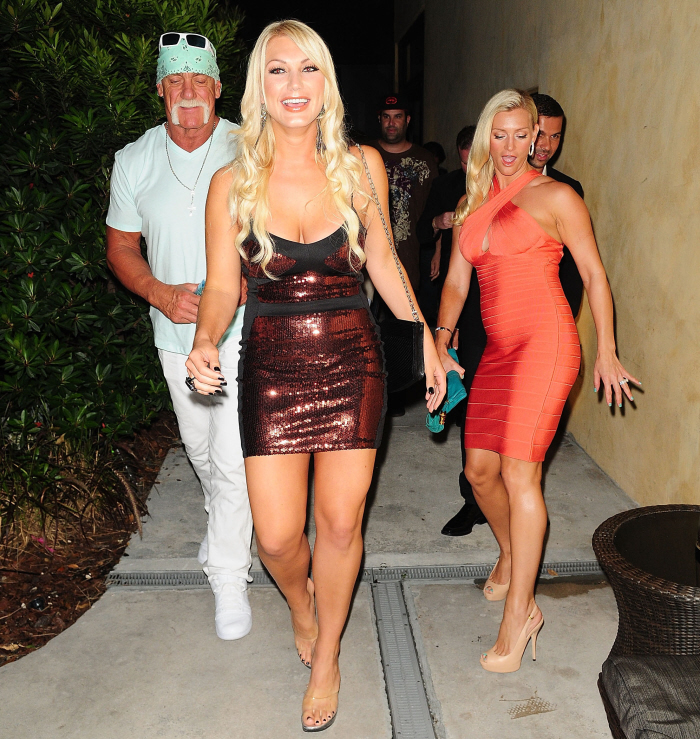 On Friday, we had the new photos of Hulk Hogan celebrating his 58th birthday by going to a PETA-sponsored exhibit of nude photos of his daughter, Brooke. The alone was pretty gross, but it was made more disgusting by the face that Brooke posed for too many photos making kissy-faces at her father, and he, in turn, posed for pics by putting his hands on his daughter's nude photos. Well, Brooke has listened to our collective icks, and she thinks we all need to just STFU and go home.
Brooke Hogan has lept to the defence of her wrestler father Hulk and says they are not in a 'perverted relationship'.

The 23-year-old recently took her father to the unveiling of her nude PETA photoshoot in Miami which only helped to fuel negative rumors about their closeness. But Brooke says she is fed up of people being suggestive about them and wants it to stop.

'Im SO sick of people saying me and my dad are in some perverted relationship,' Brooke posted on her Twitter page yesterday.

Hulk feigned embarrassment when he saw his daughter lying naked behind bars as part of the Women In Cages exhibition last Thursday. But this is not the first time the purity of their relationship has been called into question. Back in 2008, photographs of the 58-year-old wrestler rubbing sunscreen on Brooke's upper thighs as she lay on a sun lounger by the pool caused a furor online.

Hulk supervising Brooke's semi-nude Maxim shoot that same year did little to quell the rumors.

Brooke tweeted to her 'haters' that they should mind their own business. 'Go home and do your own thing!' she tweeted. 'Stop picking on me!'

The professional wrestler, real name Terry Gene Bollea, did what any protective parent would do and placed his hands over her body to cover up her modesty when he first saw the picture on Thursday.
[From The Mail]
Are we picking on her? Really? When you pose nude for a PETA photography exhibit, invite your father (on his birthday) to see those photos, and then proceed to act inappropriately around him while posing for photos – something that has happened several times before, mind you – are WE the ones with the problem, Brooke?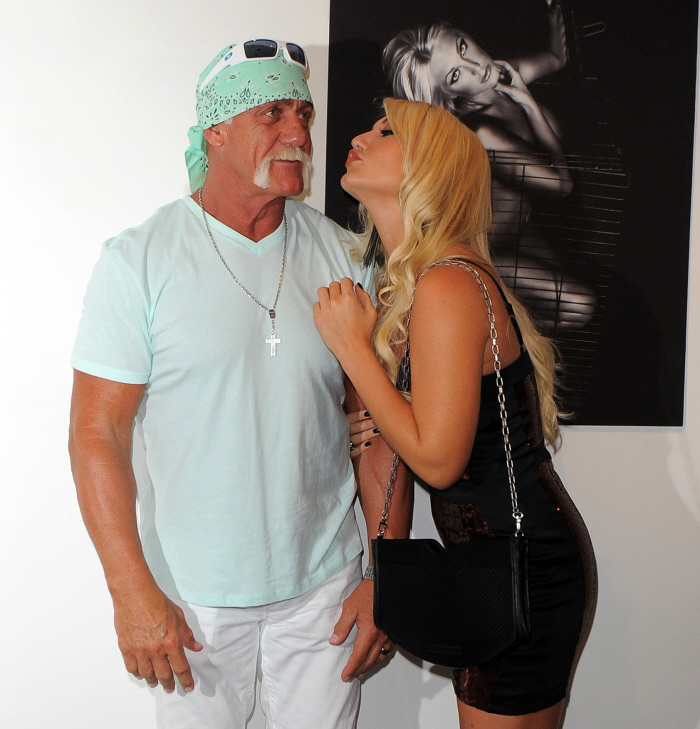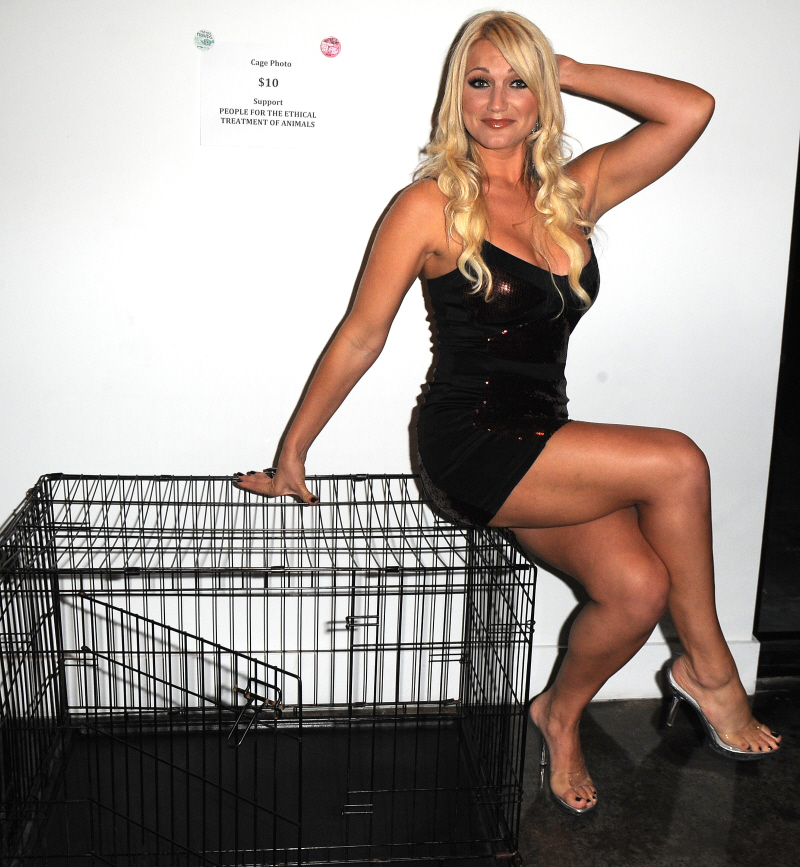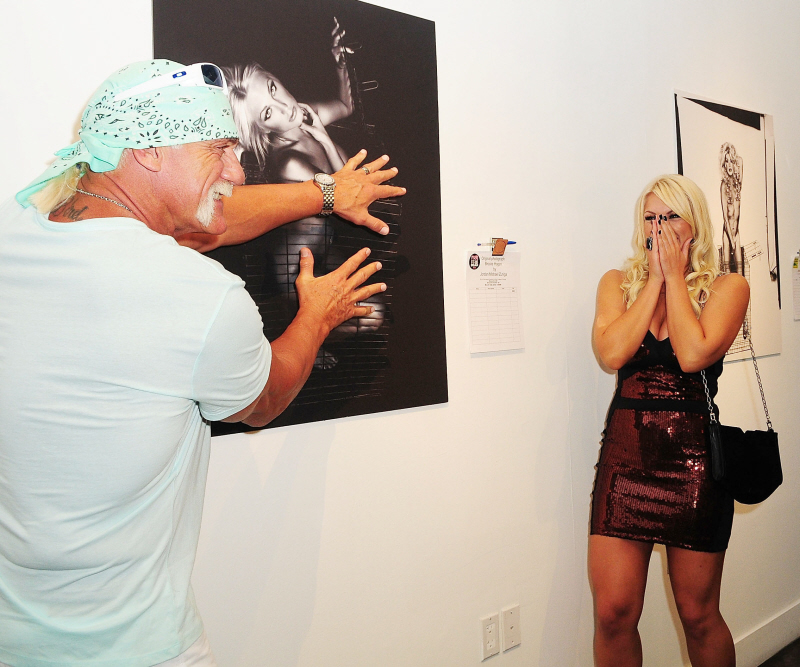 Here are some new photos of Brooke over the weekend. Here's a note to all of the bottle blondes out there: when your hair blends in with the white sails of a sailboat, it's time to go for a darker blonde.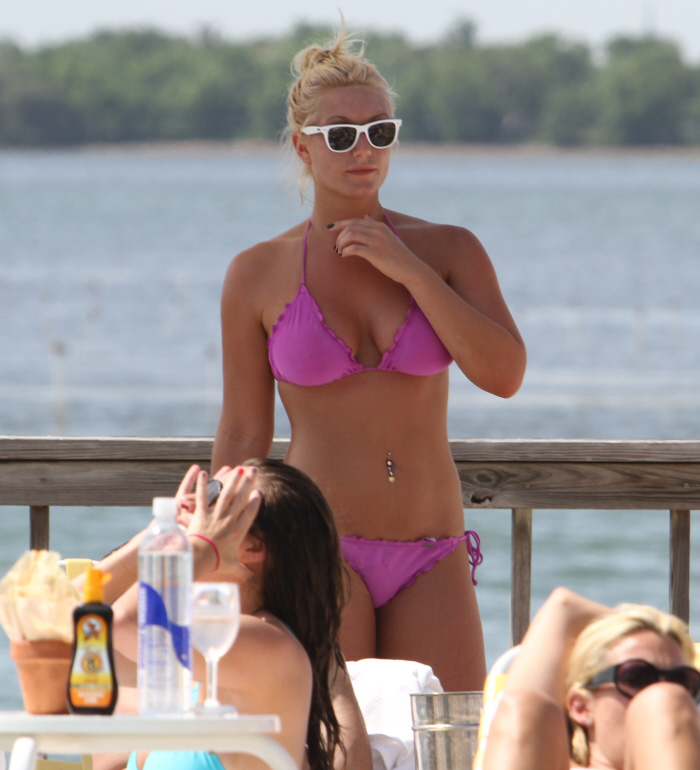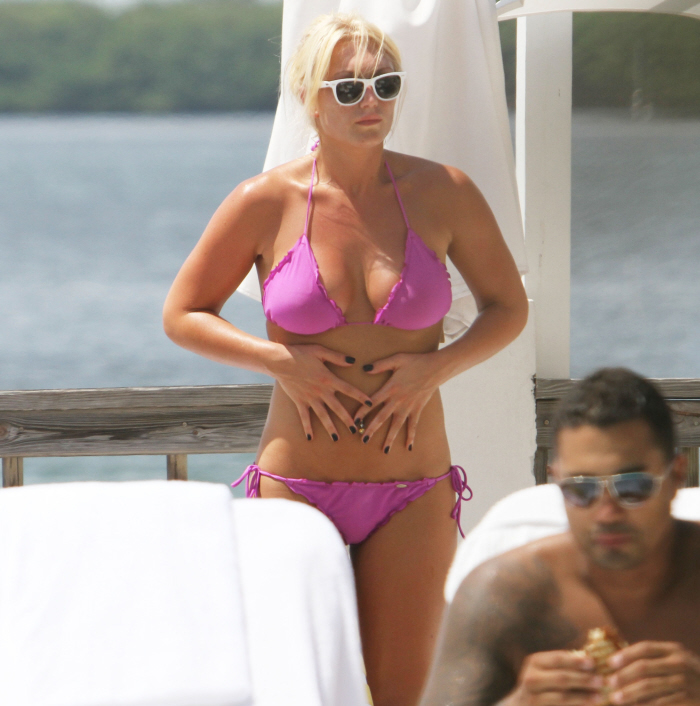 Photos courtesy of WENN.