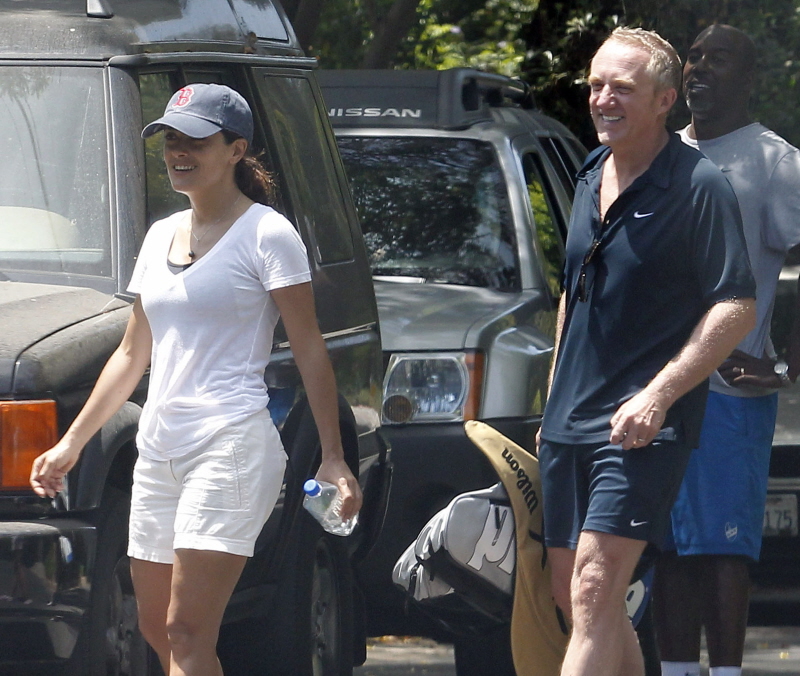 These are some new photos of Salma Hayek and her billionaire husband François-Henri Pinault out and about in LA over the weekend. According to Fame Pictures, they played tennis with some friends, then did some shopping at Whole Foods. While I don't find Pinault to be unattractive, I just don't think Salma and Pinault go together aesthetically, and it's pretty obvious that "Oh yeah, I bet he's rich. Really rich." Also: Salma plays tennis?!?! With those boobs?? Dear God. THAT is how she landed a billionaire husband.
You know how else she landed a billionaire? By being very forgiving, and looking the other way when it suits her. Like, Salma has been photographed solo several times over the past month, but this is (I think) the first time Salma and Francois-Henri have made a public appearance together since the Linda Evangelista thing blew up all over the place. A few months ago, it was revealed that Linda's four-year-old son Augie was actually fathered by Pinault. The revelation came about because Linda has taken the whole mess to the French courts, where she's trying to get Pinault to pay child support for little Augie. Unfortunately, bitch is kind of crazy, and she's asking for $46,000 a month from Pinault. I still think that's a crazy amount, but most of you were like, "Well, that's what Valentina is getting." Still, be reasonable, please. Anyway, there's a totally random and probably untrue report about how Salma is really pissed off about this Linda situation:
Two of the world's most beautiful women are at each other's throats in a Hollywood love triangle turned nasty. An Oscar-nominated movie star with an adorable young daughter and a billionaire husband, Salma Hayek thought she was living the dream. That is, until five weeks ago, when her marriage to fashion mogul Francois-Henri Pinault was turned upside down by the revelation he had fathered a love child with supermodel Linda Evangelista.

Friends say Salma, 44, was initially devastated by the news. But now that Linda, 46, has turned such a private matter into a public scandal by taking the Frenchman to court, demanding a staggering $46,000 a month in child support, the Mexican beauty is incandescent with rage.

A close friend says, "Salma is absolutely livid. The money Linda is asking for is absolutely crazy – it is clearly just Linda's way of sticking the knife in because Francois-Henri chose Salma over her. Salma is so angry, she wants to scratch Linda's eyes out!"

Linda claims she needs almost $600,000 a year to pay for 24-hour nannies, armed chauffeurs and other staff she and her four-year-old son Augustin cannot do without. If Linda, who's worth more than $8 million, is successful, it will be one of the world's most expensive child-support settlements – and Francois-Henri, who is worth an estimated $11.5 billion, is fighting the pay-out to the end.
[From The Morung Express]
So Salma went from shock that her husband fathered a child around the same time that he was romancing her (Salma), and she just blames Linda? Doubtful. Of course, I tend to think that Salma has known about Linda for a while, so I don't think there was much "shock" to the paternity going public.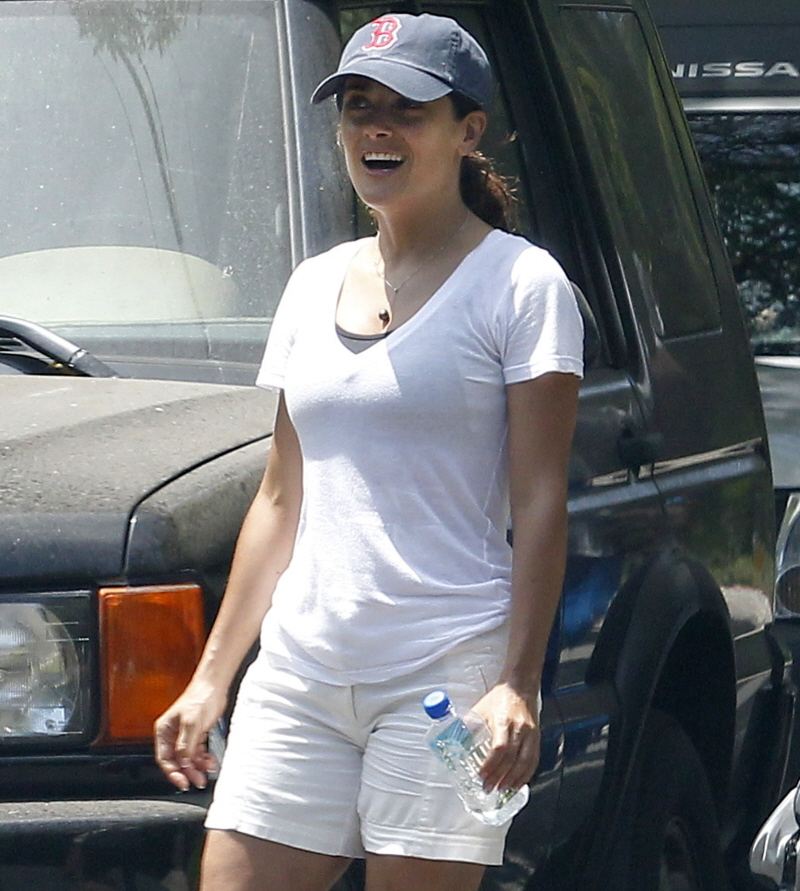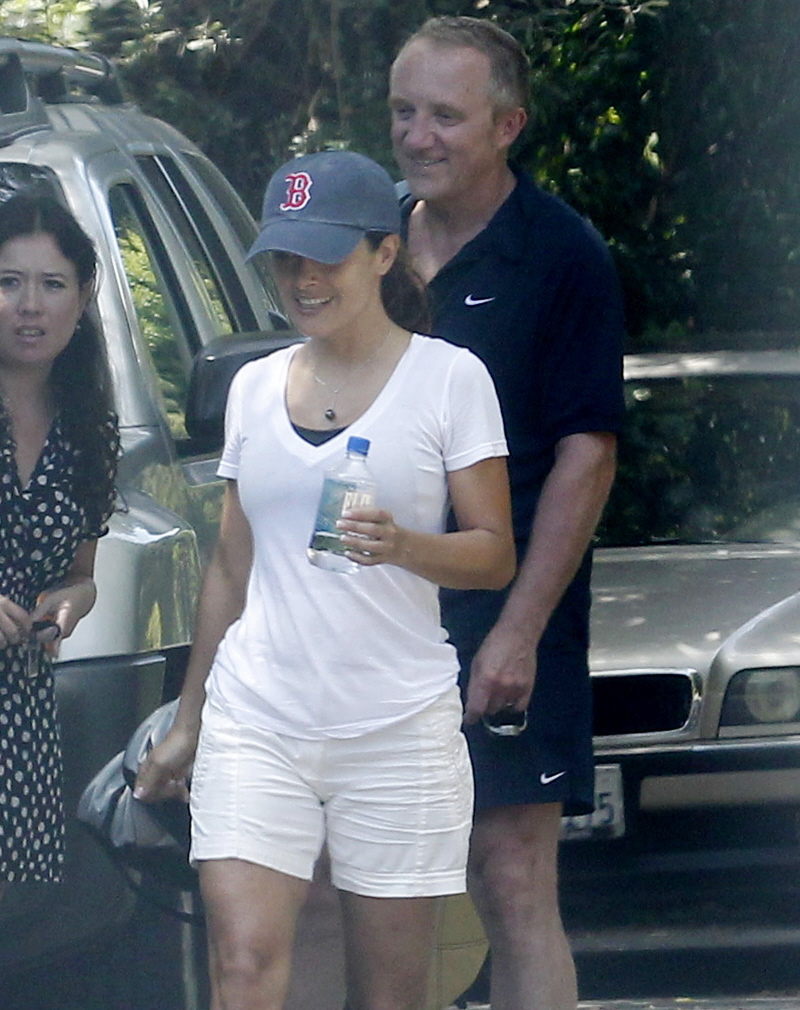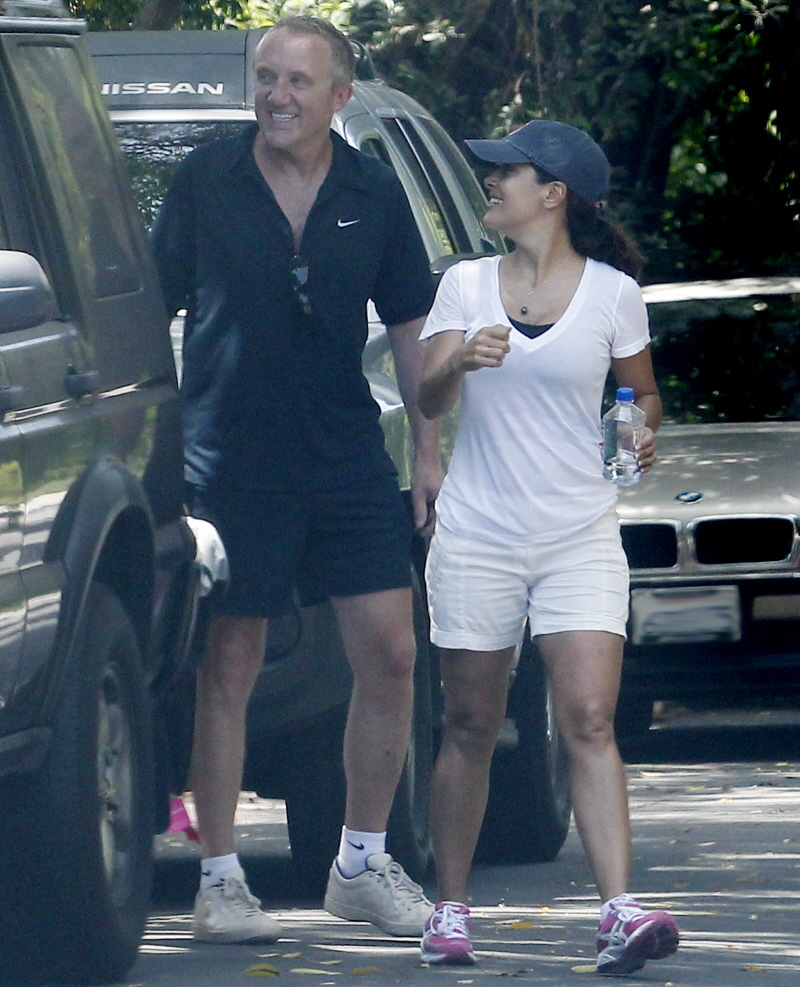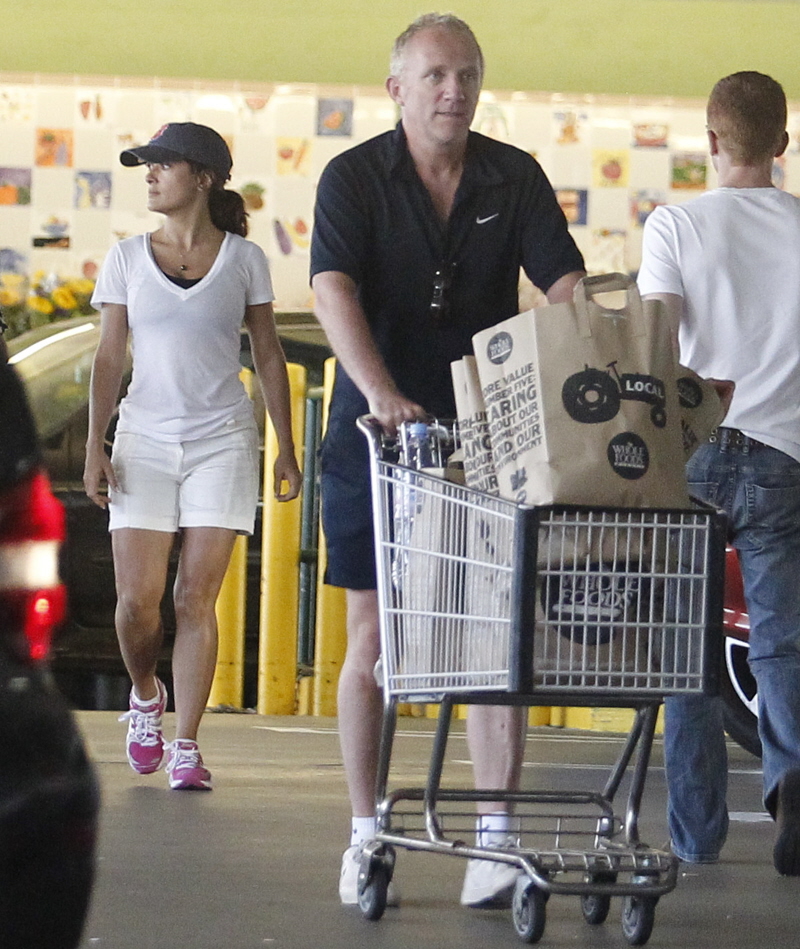 Photos courtesy of Fame.