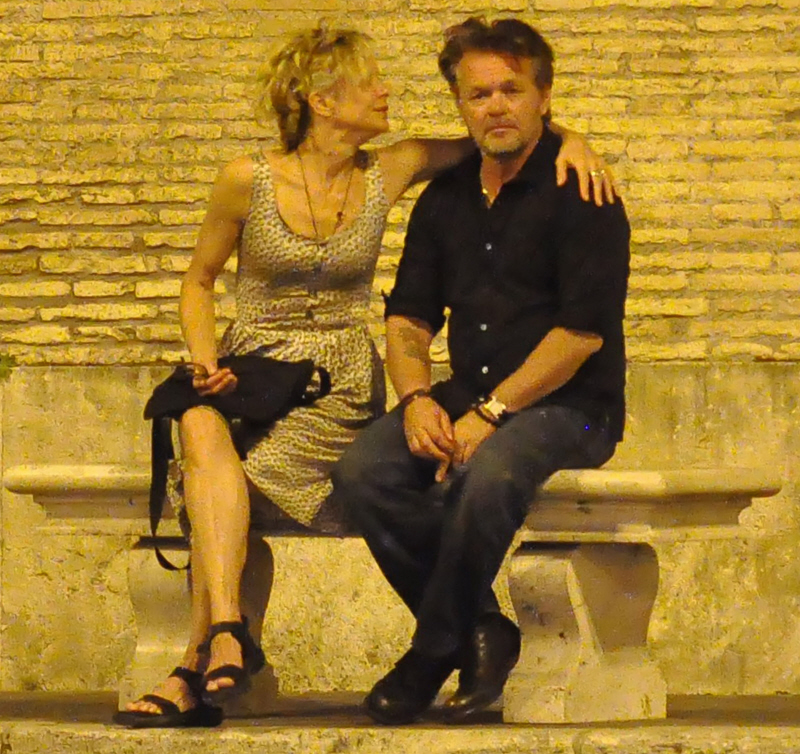 It's been a quiet but close summer for crusty lovers John Mellencamp and Meg Ryan. They're been keeping a lower profile, and they've only really gotten pap'd while they were on a romantic holiday in Rome, back in July. Before that, John and Meg (I first typed "Meh" which was so appropriate) had been announcing their love through a series of photo ops in the Spring, just after John dumped his wife Elaine. Rumors were pretty strong that there was some overlap between when he was ending it with Elaine and when he was starting up with Meg, but no matter. Meg got her man! She won the Jumpoff Prize! And she's about to cash in, I think. John and Elaine's divorce was just finalized on Friday:
Rocker John Mellencamp and his estranged wife, model Elaine Irwin Mellencamp, are officially divorced. The couple, who were wed for 18 years and have two sons – Hud, 17, and Speck, 16 – separated on Sept. 1, 2010, and he filed for divorce on Jan. 14. Their divorce, his third, was formalized on Aug. 12.

The couple negotiated "an amicable settlement of all issues involving property and maintenance rights, the custody and support of their children, and all other issues," according the settlement agreement.

They will share joint legal custody of the boys, with their mother – who will return to the name Elaine Irwin – having primary physical custody. John will pay child support and for their schooling. No other specifics of their 31-page confidential final settlement agreement were made public.

In court papers, Mellencamp said the marriage was "irretrievably broken." Indiana is a "no-fault" state, meaning a couple can divorce for almost any reason.

The Mellencamps lived in a 56-acre estate in Lake Monroe, Ind., which is close to Bloomington. Both had said they planned to stay in Indiana, where "they will continue to raise their children," his rep said in January.

Since the split, John Mellencamp, 59, has been dating Meg Ryan, and the pair have been spotted around Martha's Vineyard, New York City and Bloomington.

In addition to the two boys with Irwin, Mellencamp has three other children.
[From People]
Does it follow that as soon as the ink is dry on these divorce papers, John will be able to get hitched to his jumpoff? Perhaps. The Enquirer (who has consistently accurate sources on this matter) claims that John and Meg were planning to get married as soon as his divorce came through, and personally, I wouldn't be surprised if we saw Meg with a ring by the end of the year. Yay for jumpoffs!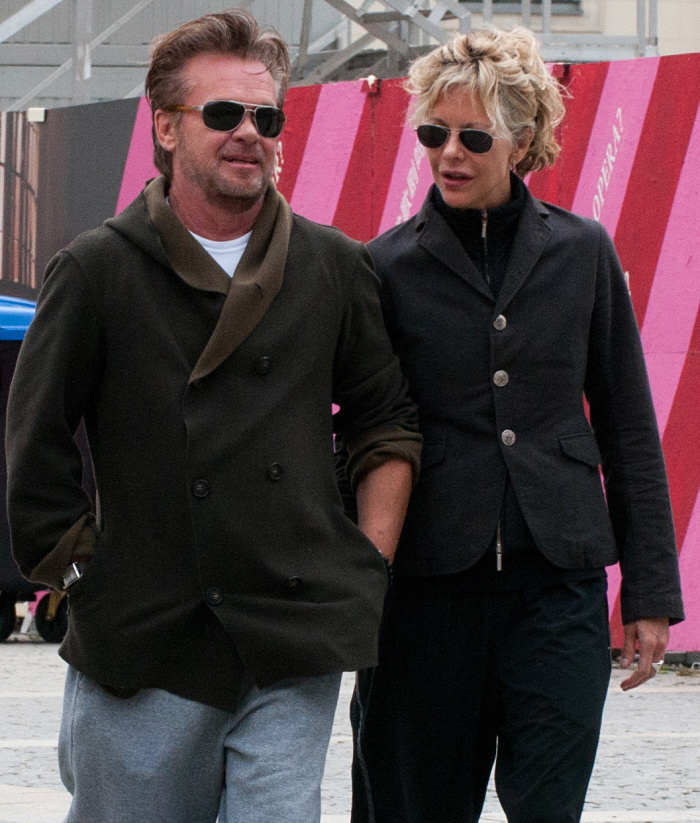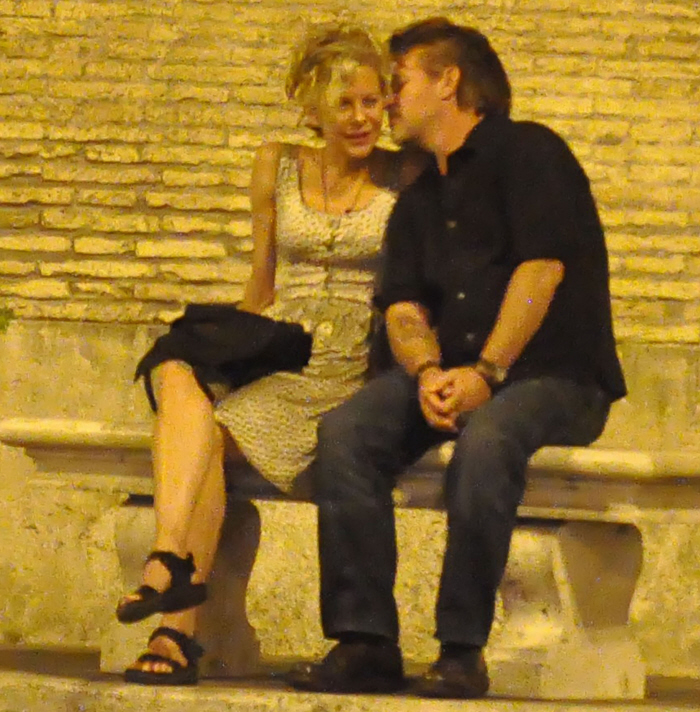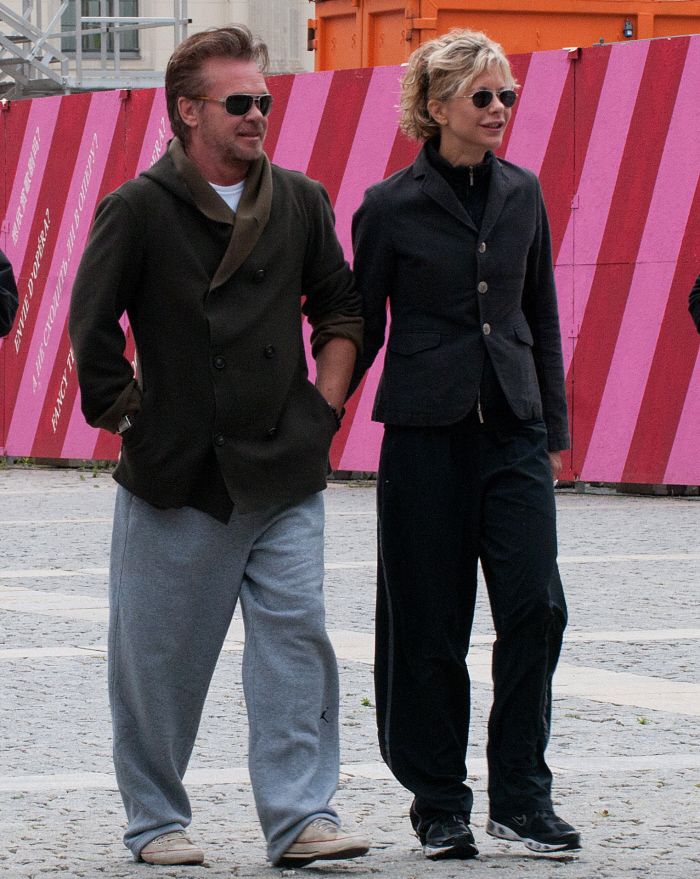 Photos courtesy of WENN.