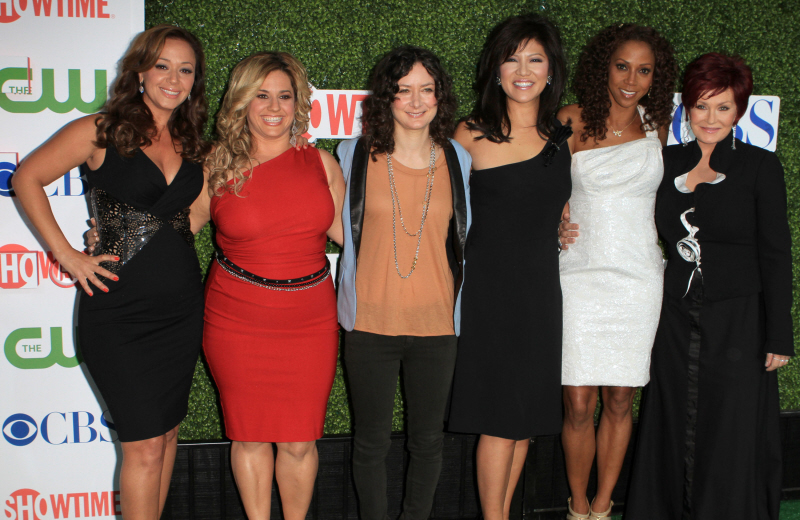 Do you ever watch The Talk? It's the CBS knockoff of The View, starring a motley crew of Julie Chen, cat-faced Sharon Osbourne, Scientologist Leah Remini and out-lesbian Sara Gilbert and no-adjectives Marisa Jaret Winokur and Holly Robinson Peete. I think I've seen part of a few episodes, but it doesn't really matter. All that matters is the bitchfight, and it seems like there's something going down off-set at The Talk. I always forget that Julie Chen is married to CBS president Les Moonves – and apparently, because she's married to the boss, she thinks she gets to order everybody around:
Julie Chen's "queen bee attitude" is forcing the ladies of CBS's "The Talk" to flee the daytime gab-fest after just one season. Sources say fed-up Leah Remini plans to quit on the heels of Sharon Osbourne's bombshell that she's taking a break. Co-host Holly Robinson Peete last week said she will not return for Season 2.

The last straw for Osbourne and Remini was Chen's order, passed down from her master-of- the-universe husband, CBS President Les Moonves, following their South of France break, that the women were not allowed to discuss the Casey Anthony case without her because she's the only host with journalistic credentials.

"[Julie] said, 'My husband feels strongly that you should not be talking about news [without me], you are not news people,' " our source told us. "Sharon just said, 'I don't know about this.' She'd had enough. "

Despite the friction, one program insider called Chen "the glue that holds the show together" and firmly placed the blame on Remini.

"[Remini] was a disruptive force," the source said. "She had a huge morale problem," adding that Remini often brought her mother on set, who refused to follow studio rules.

"Her mother never parked in her assigned space," the insider said. "She was told not to park in the lot anymore. "

Two executive producers have abandoned the show since it began last fall. But co-host Sara Gilbert is slated to return.

A CBS spokesperson told us, " 'The Talk' just finished a strong first season . . . The producers are currently working on a creative game plan for Season 2, which launches on Sept. 6."

Osbourne's rep said she was "not reachable." Remini's agent said, "I don't believe anyone's option has been picked up. Her mom does go to the show every day as does Sara's mom and Holly's mom."

He declined to comment about the parking-lot matter because Remini couldn't be reached by deadline.
[From Page Six]
Since I don't really care about any of these people (well, I have some affection for Gilbert), I'm willing to believe all of it. It wouldn't surprise me that the president's wife was pulling rank, it wouldn't surprise me that the Scientologist was being disruptive, and it wouldn't surprise me that the other ladies might be trying to bail.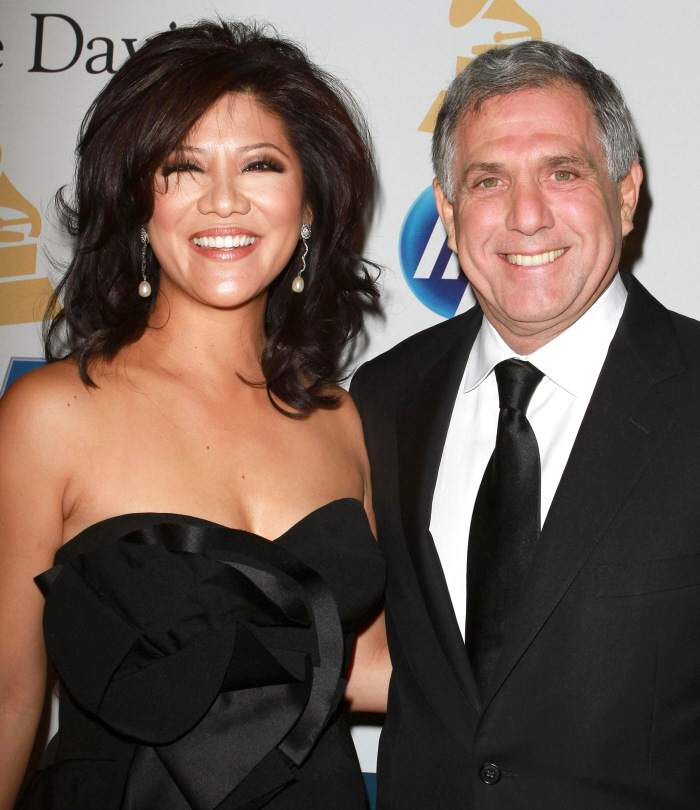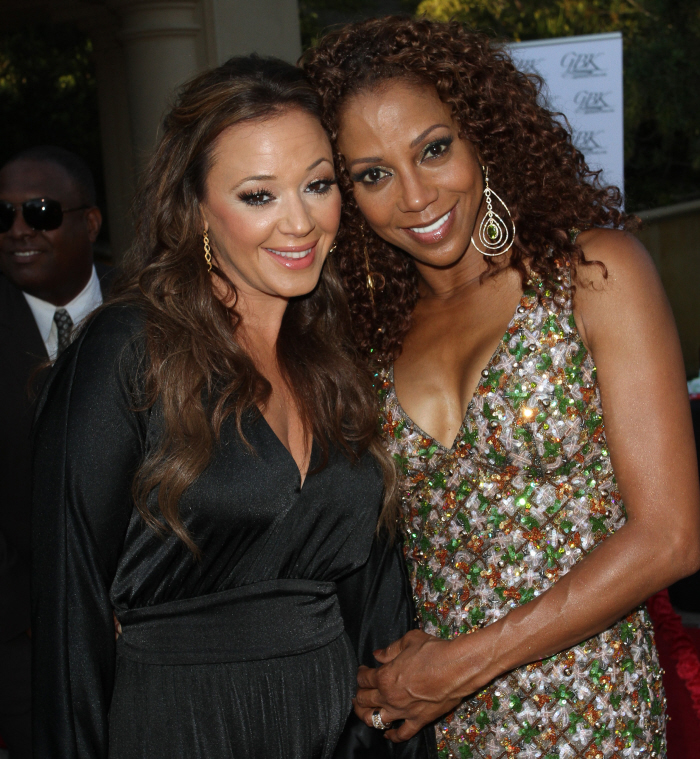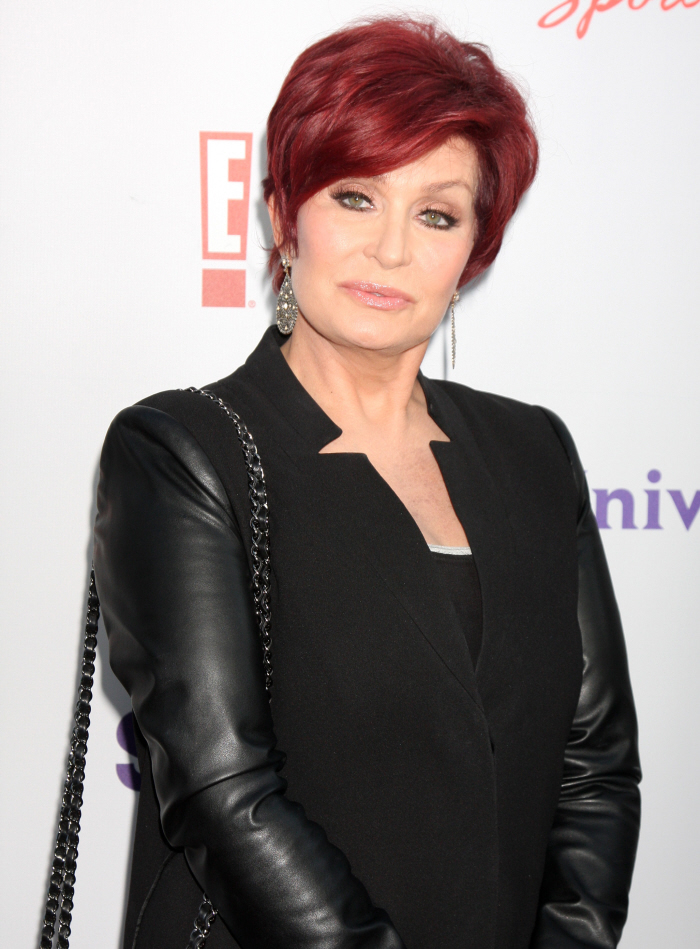 Photos courtesy of WENN.