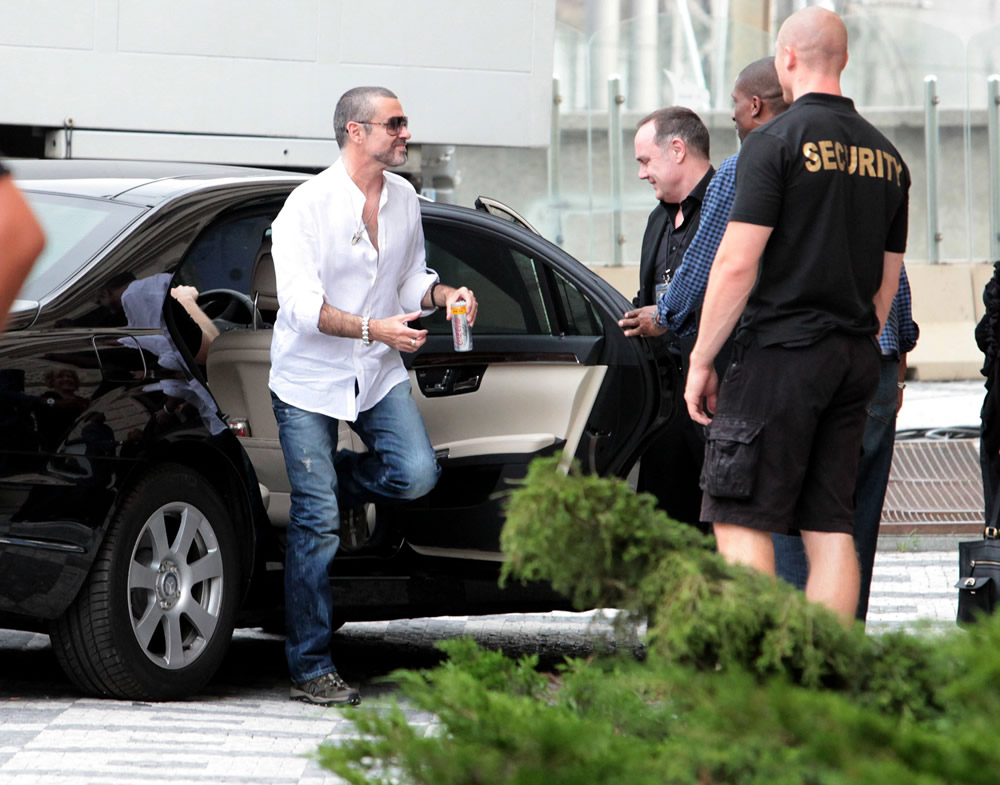 Last time we heard from George Michael, it was early May, and he was preparing to launch his latest worldwide tour. For some unknown reason, George had decided that it was the perfect time to become repentant about (a few) of his ways, so he organized a full press conference for the specific reason of apologizing not to the general public for all of the times he endangered the collective welfare while driving drunk and high but, instead, only to gay kids for letting them down. Sure, he had let gay kids down but also society as well, since that's generally how most of us feel about intoxicated drivers, but whatever. If you so desire a refresher on all of George's run-ins with the law, here's a fairly comprehensive look at the matter. At the moment, however, George has fully embarked upon the aforementioned "Symphonica" concert tour and can be seen in these photos arriving for opening night at Prague State Opera in the Czech Republic. When the actual show commenced, however, George decided that he needed to discuss his love life with the audience. Okay:
George Michael says he has split from long-term partner Kenny Goss, partly due to the fallout from Goss's struggle with alcohol addiction.

The 48-year-old singer — appearing at the Prague State Opera House on the opening night of his "Symphonica" tour – told the audience Monday "Kenny and I haven't been together for two and a half years."

"My love life has has been a lot more turbulent than I've let on," he said, dedicating a new song "Where I hope you are" to Goss. "This man has brought me a lot of joy and a lot of pain."

Michael also honored the late Amy Winehouse, calling her the only British artist to have left him in awe during his 30-year musical career.

The former Wham! singer had previously denied allegations he and Goss had separated, but said Monday: "It's time to be honest."
[From HuffPo]
Poor, long-suffering Kenny. Through the years, I always felt for the guy because, for all appearances, he seemed to stand by George no matter what. Also, part of me wants to believe what George is telling his audience from his lofty onstage perch, but he probably has a bit of an agenda of his own too. Certainly, if Kenny was dealing with kicking alcoholism, that would've put a hefty strain on the relationship, but it's not as if George hasn't been mucking things up quite well with his own drug and alcohol-related issues over the years as well. Not to mention the fact that George himself has been known to engage in random fat 58-year-old guy sex in parks before getting stoned and passing out in his car. That sort of thing usually doesn't help matters, right?
Obviously, no one really knows what went wrong in George and Kenny's relationship but themselves, and (speaking through my own history of less-than-perfect romances) they might not even have the full picture either. Perhaps they were co-dependent, or perhaps they had an open relationship. However, if George speaks the truth and they've really been broken up for years, it would help explain why he was trolling for strange last year though an iPhone app with the moniker "Back for Wood." Or maybe George just wanted to provide his audience with an authentic-sounding reason for his sad new love song. In the meantime, George looks healthy in these photos, and he's drinking a Coke Light. Hopefully, that trend will continue.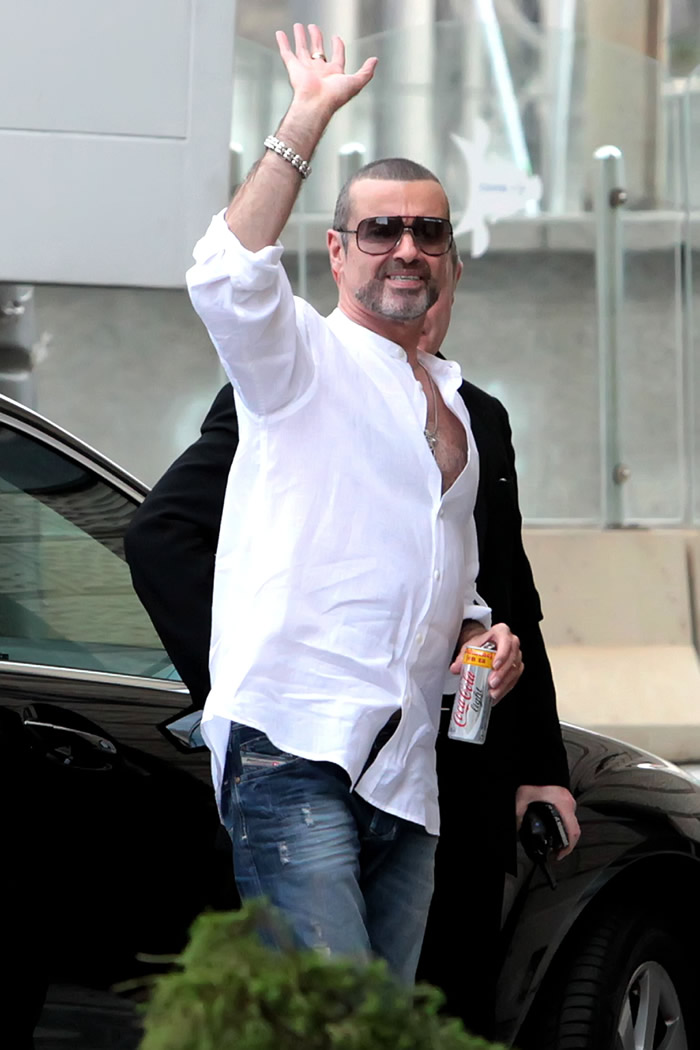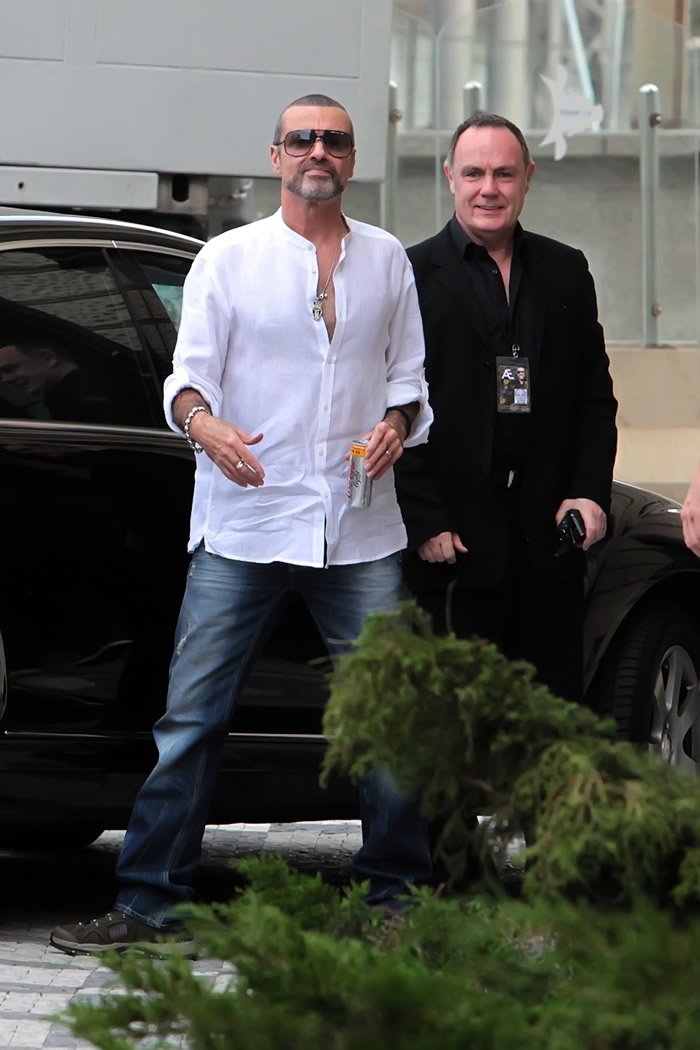 Photos courtesy of WENN