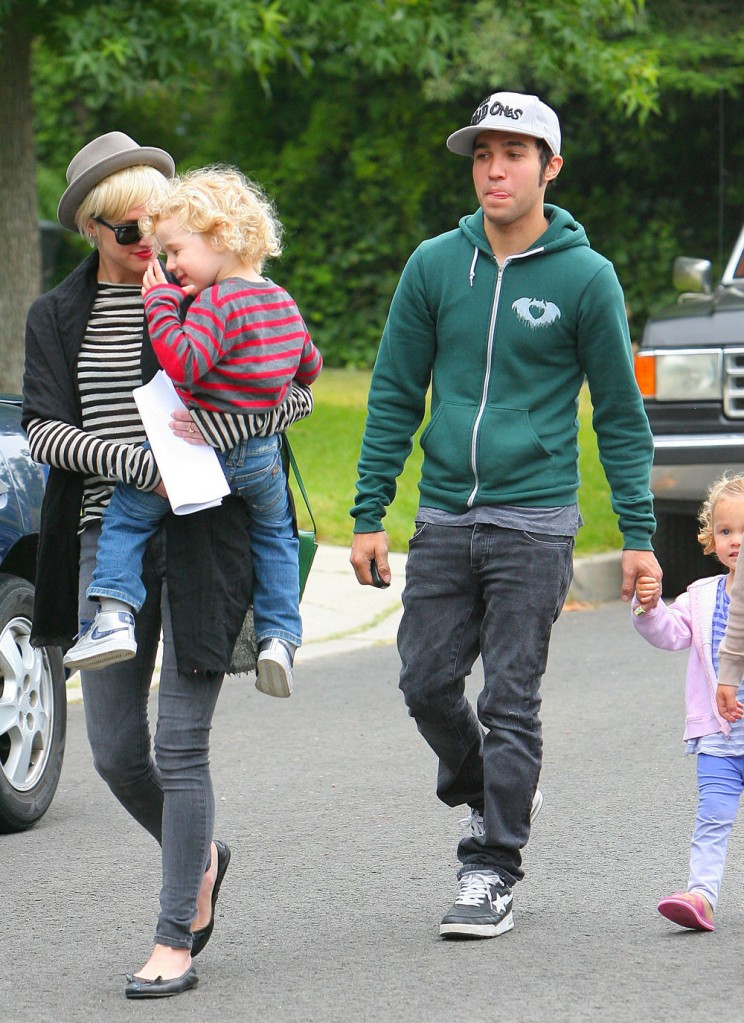 Ashlee, Pete and their son Bronx Mowgli, two and a half, on 6/10/11
I had only a passing interest in the Ashlee Simpson and Pete Wentz breakup earlier this year, but since it's my job to pay attention to these relatively nobodies, I've gleaned that Ashlee may have cheated on Pete. It's hard to verify, but it seems like that's what went down. Maybe his people were leaking stories about her, though, because there were cheating rumors about him too, and one story in the Enquirer claimed he was addicted to prescription painkillers. Whatever happened, Ashlee has been spotted out with several other potential hookups since their split and so has Pete. They've also been photographed together, suggesting they're still friendly or at least want to give the impression that they are.
This latest story makes me think that Pete probably wants Ashlee to look like a drunken sad sap who wants him back though. US Weekly claims she's been drunk-dialing him and begging him to come back to her. I would think it would be the other way around, but who knows. The last we heard of Ashlee she was dating Boardwalk Empire star Vincent Piazza, but they could be over now even though US says they're still together. I did find paparazzi photos of them together on July 10th, those are below. Here's US' story:
A source says [Ashlee Simpson], 26, recently placed an inebriated call to Pete Wentz, whom she's divorcing. "Ashlee was telling Pete how much she misses him and wants him back," says a pal of the bassist, 32. A rep for Simpson denies the call. And though the singer is dating Boardwalk Empire's Vincent Piazza, the source says she's so desperate to win Wentz back, she even asked his sis for help – with no luck. Says the pal, "He will never go back to her. He's in a good place."
[From US Weekly, print edition, September 5, 2011]
This is Pete trying to save face by acting like Ashlee wants him back. She probably did drunk dial him, we've heard she loves her cocktails. The extent of her wanting him back is probably a few mumbled regrets that she doesn't even remember, though.
Ashlee and Vincent in NY on 7/10/11: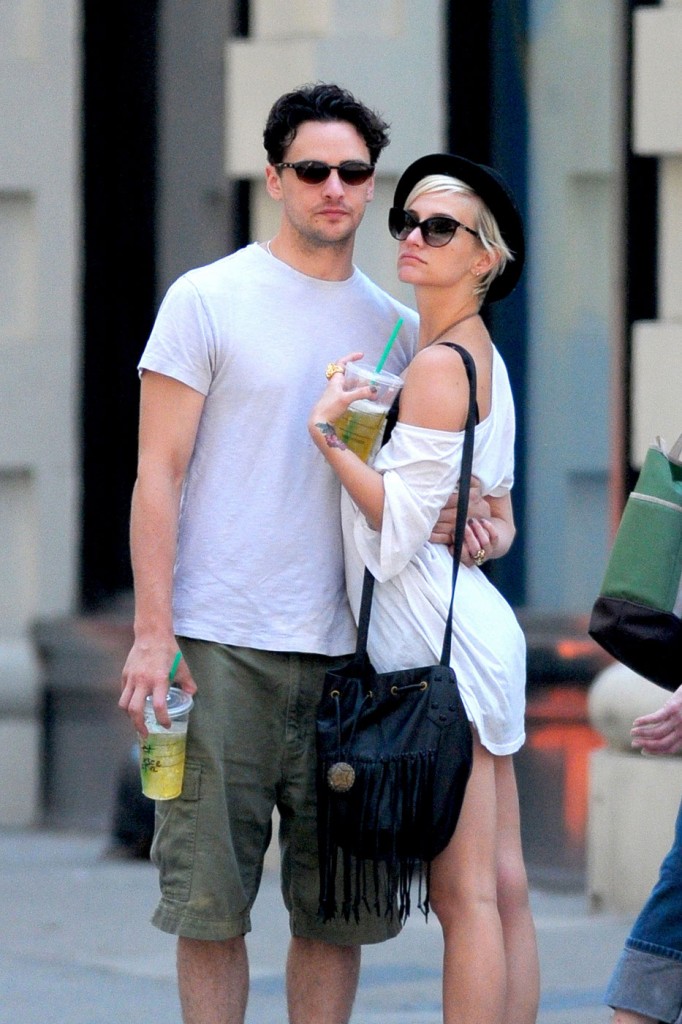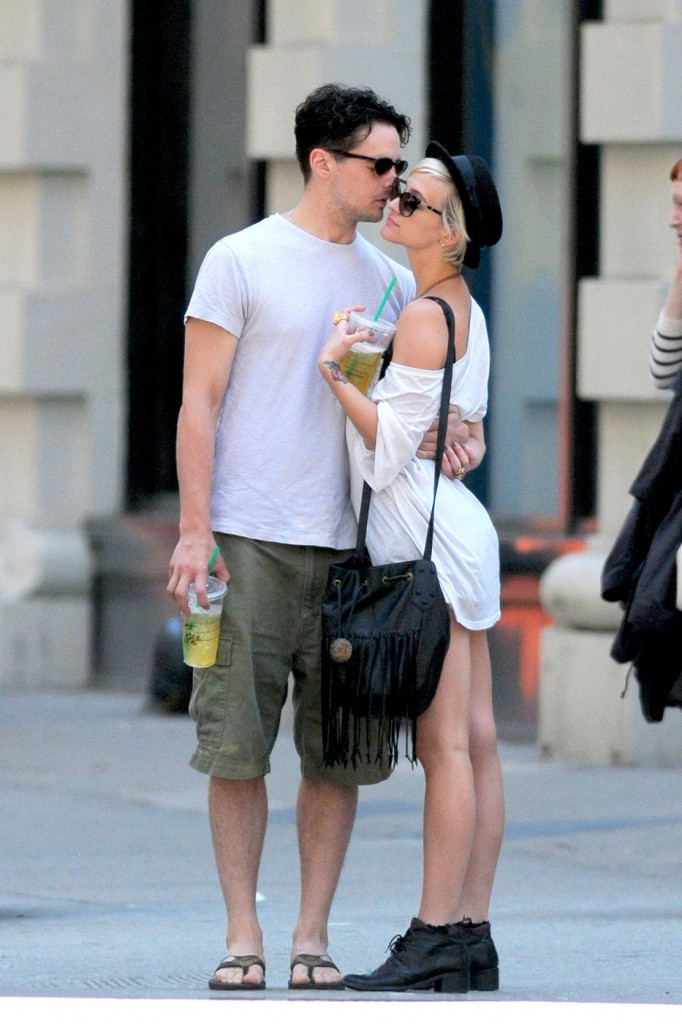 Pete and a "female friend" (update: it's his sister, sorry! The photo agency didn't identify her) in LA on 7/11/11.

Here's Ashlee at an event on 6/21. Her styling is awful! What was she thinking?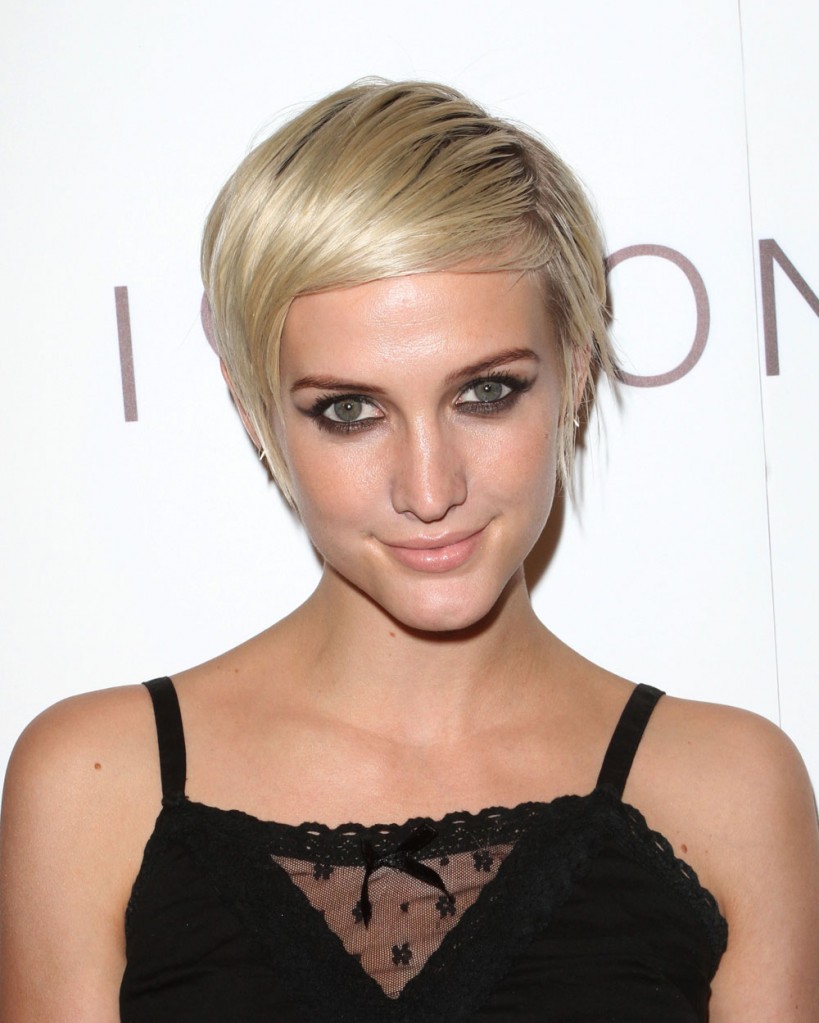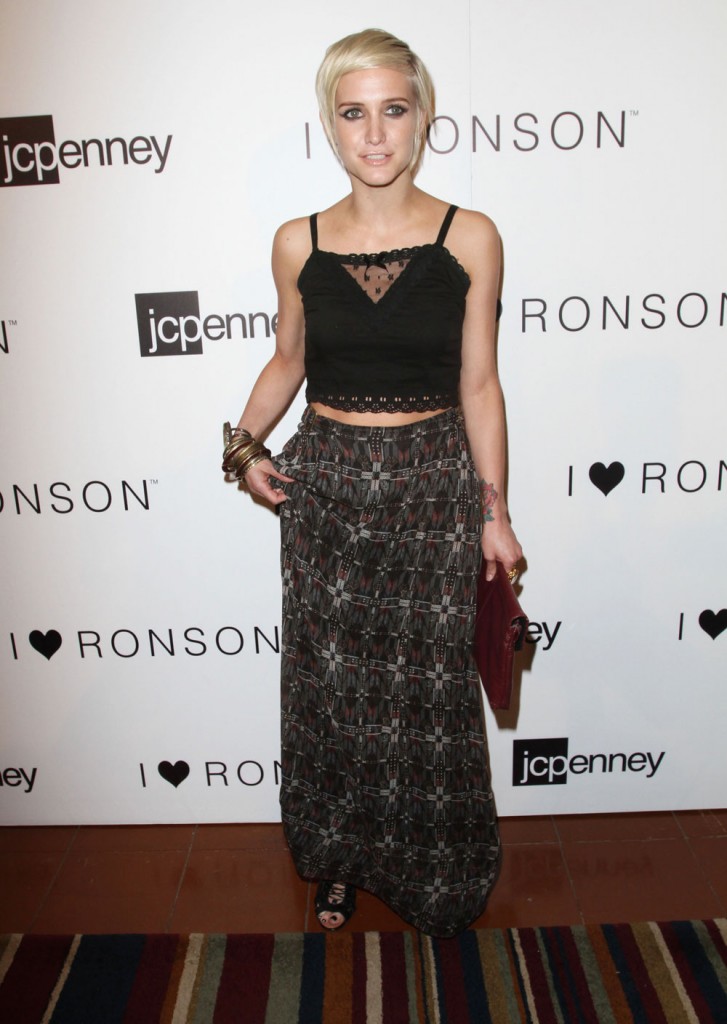 Header photo credit: Fame. Other photos credit: Pacific Coast News and WENN.com