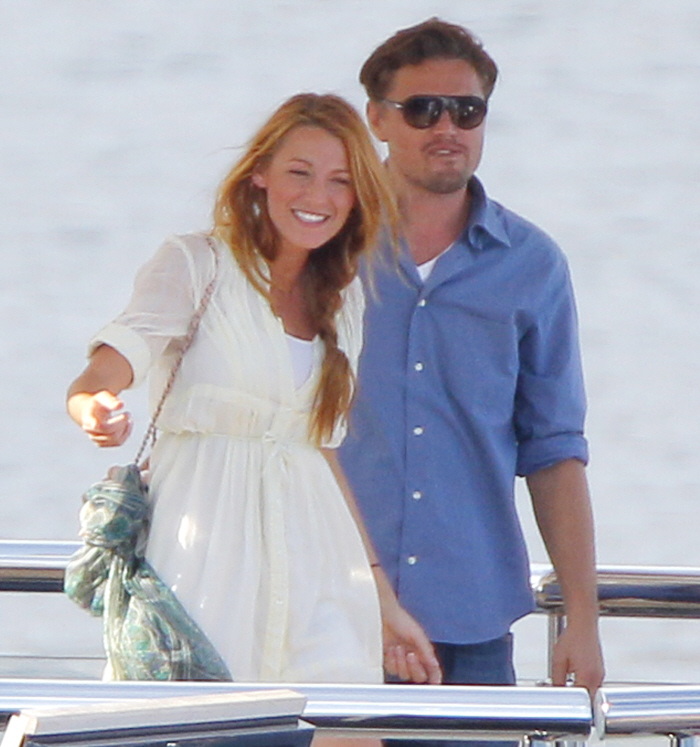 I think Lainey had the exclusive on this a few days ago – Blake Lively flew to Australia just to spend a little time with her boyfriend Leonardo DiCaprio, who is Down Under to film The Great Gatsby. It doesn't sound like much, but keep in mind several things: one, Blake is a Rules Girl, and traveling thousands of miles for dong has to be against one of the "rules"; two, I don't think Leo is used to having such demonstrative girlfriends, is he? The kind of girls who fly for eight hours for a booty call? And three, it was Blake's birthday! All she wanted for her birthday was (Leo's) dong. I guess she probably wanted to keep an eye on him too, make sure he wasn't off, boning some Australian randoms.
Nothing can keep them apart! Blake Lively flew thousands and thousands of miles to be with Leonardo DiCaprio — traveling across the world from the U.S. to Australia for a belated birthday weekend, a source confirms to Us Weekly.

Lively, who turned 24 last Thursday, visited her man, 36, who's currently shooting The Great Gatsby in Sydney.

The twosome (whose romance began in late spring with a whirlwind tour of Europe's poshest hotspots) were reportedly spotted having a romantic dinner Saturday night at Sydney hotspot Aria — with a prime view overlooking Sydney's famed harbor.

But, indeed, it was a short and sweet trip. A source close to the Gossip Girl actress confirms that she's already back in the States as of Tuesday.
[From Us Weekly]
E! News also reports that Blake and Leo got a private tour of the Featherdale Wildlife Park. The manager of the park said: "They both loved the koalas and spent quite a bit of time with Austin, one of our younger koalas. Both Leo and Blake were friendly and inquisitive about the animals. We took them into the dingo enclosure where they met one of our dingo pups called Nala. They weren't at all afraid of the animals including the young saltwater crocodile and diamond python Cuddles, who we brought out for them to meet. The pair seemed really happy in each other's company and there was no diva-like behavior from either of them I think Blake especially enjoyed meeting the dingoes, and the baby wombat was a big hit, too. [Leo] asked about our endangered animals, and we made sure to feed the Tasmanian devil while they were there."
Aw… so Leo took his girl to visit the baby koalas for her birthday, and then he took her to a nice dinner? That's so… sweet. I'm really starting to believe that Leo is seriously loved up. We'll see how well this Australian film shoot goes – it could go on forever, and Blake might get stuck in NYC and LA, and then their relationship could falter. We'll see!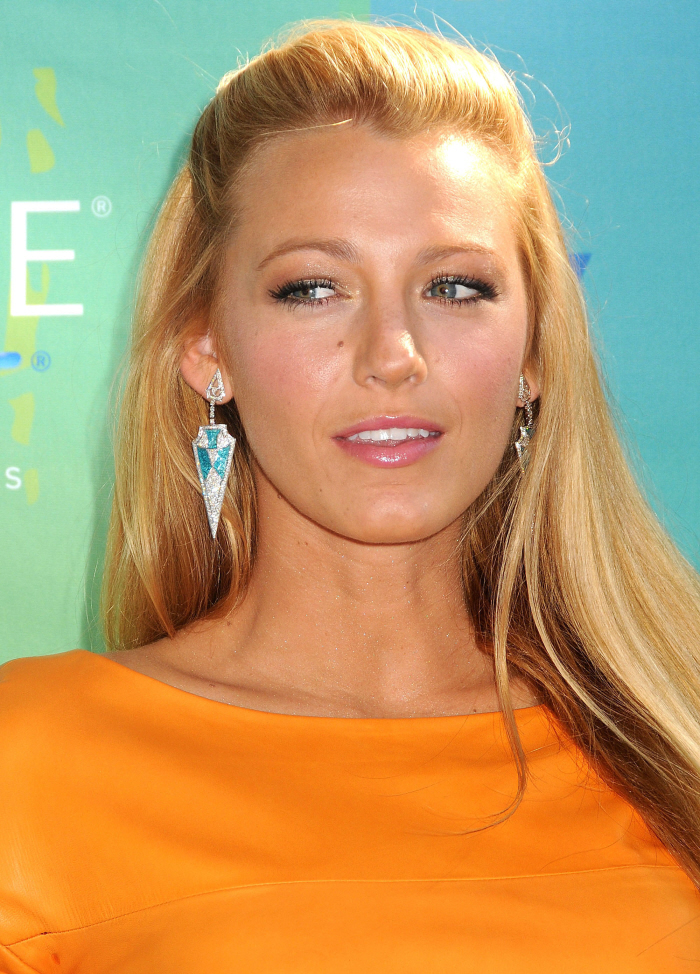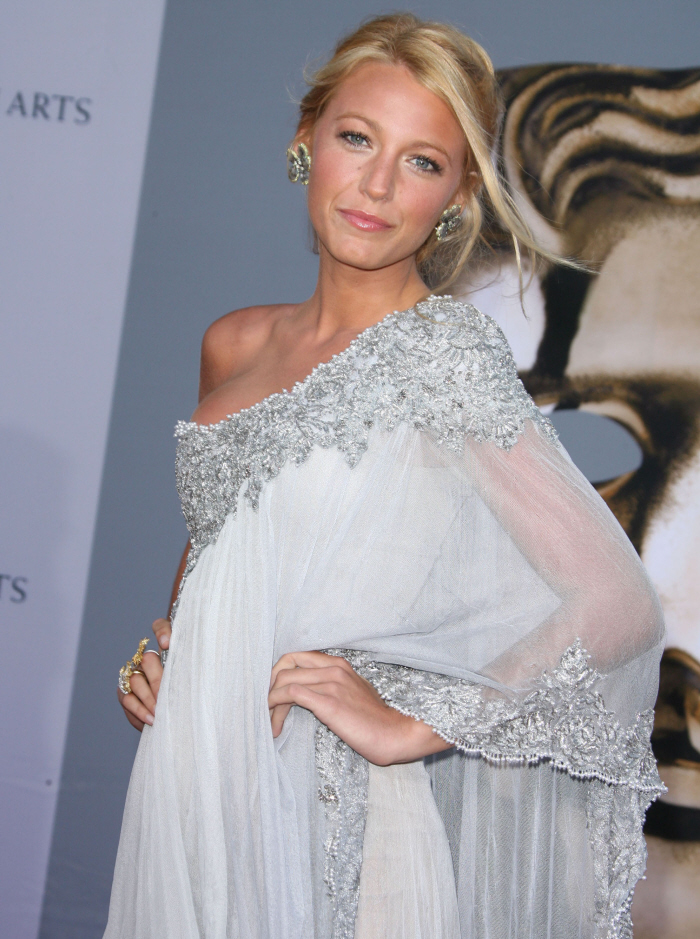 Photos courtesy of WENN.