Daryl Hannah is an interesting one, alright, and I'm never quite sure what to make of her other than the fact that she's a wee bit flaky. Don't get me wrong — I absolutely loved her in Splash, and she made a magnificent display of badassery as Elle Driver in the Kill Bill movies. However, she's not been doing terribly well in Hollywood lately and blames her acting downfall on a very severe case of agorophobia. Yet I'm not sure whether or not to believe her because she often skirts the truth on other issues. Just last year, CB reported on her absurd plastic surgery denial, wherein she sat there with a face full of botox and cheek implants while proclaiming that cosmetic procedures make one look like a "Muppet." Really.
Today, Daryl is making headlines for a very different reason though. She was arrested (as you can see in the above video) during an environmentally-related protest in front of the White House:
Much-arrested Hollywood actress Daryl Hannah was taken away from the White House in restraints Tuesday afternoon.

Hannah was taking part in an ongoing protest against the unbuilt Keystone XL oil pipeline.

"Sometimes it's necessary to sacrifice your freedom for a greater freedom," Hannah said in Lafayette Park before her arrest. "And we want to be free from the horrible death and destruction that fossil fuels cause, and have a clean energy future."

With dozens of others, Hannah sat on the sidewalk in front of the White House and refused three requests from the Park Police to move.

The group organizing the protest, Tar Sands Action, has said the Keystone pipeline — which will stretch from Canada to the Gulf — is among the most important environmental decisions that confront the president.

An estimated 100 people were arrested outside the White House Tuesday. In Minneapolis, more than 20 protesters held up signs outside the American Legion national convention, at which President Barack Obama spoke Tuesday.

The protest over the oil pipeline started during the weekend of Aug. 20, when more than 100 were taken away by Park Police. During those protests, Sgt. David Schlosser said the Park Police made the arrests for the violation of White House demonstration rules. He said demonstrators are required to stay in the center portion of the sidewalk in front of the White House.

Hannah has been arrested while advocating for environmental causes in the past, from stopping traffic in West Virginia over coal mining to protecting urban gardens in Los Angeles.
[From NBC Washington]
In the aforementioned video, Hannah almost looks pleased to be arrested, although I'm not sure why the arresting police officers would play into the game by choosing her first out of the entire crowd of protestors. Perhaps that was part of her intention in joining the protest because she knew that her celebrity, however minor at this point, would attract much more attention than any other of the other names to this cause.
One thing is for certain — Hannah's love of nature is genuine. Here she is in June with her really hairy boyfriend at Paradise Cove.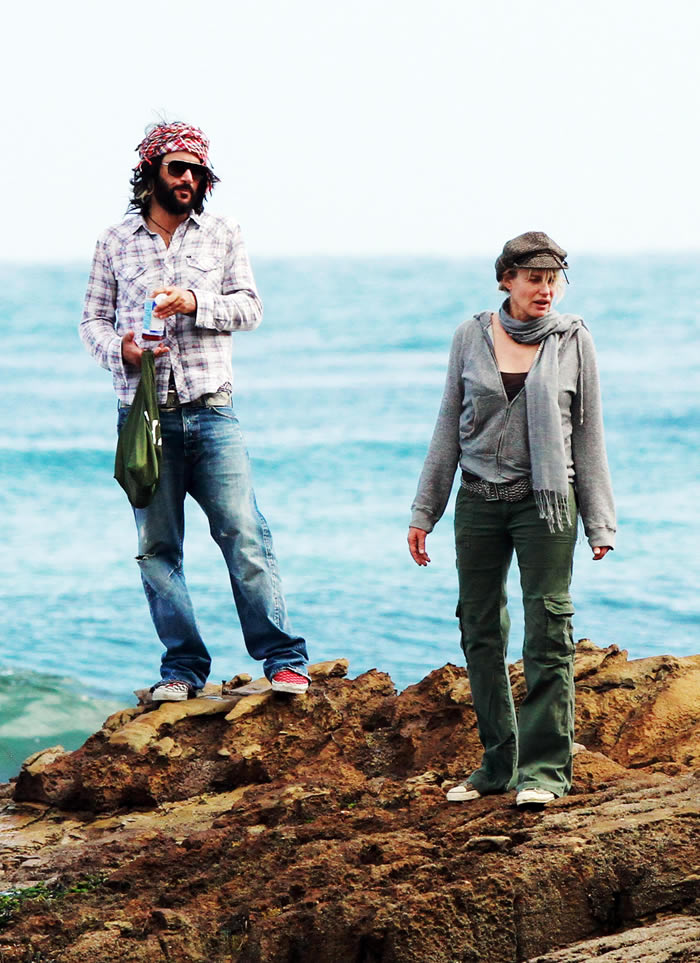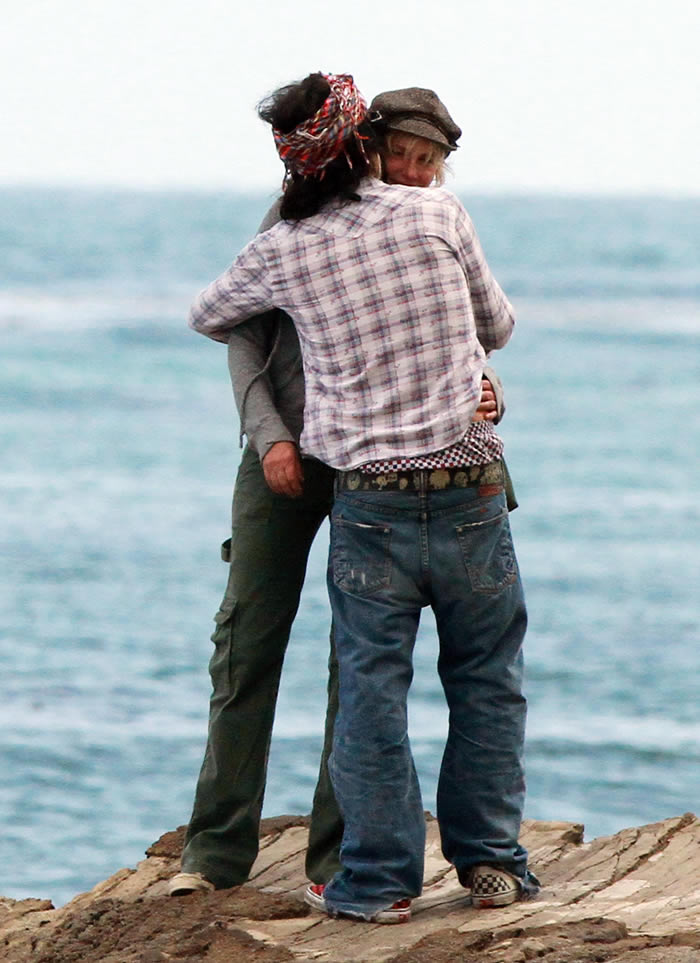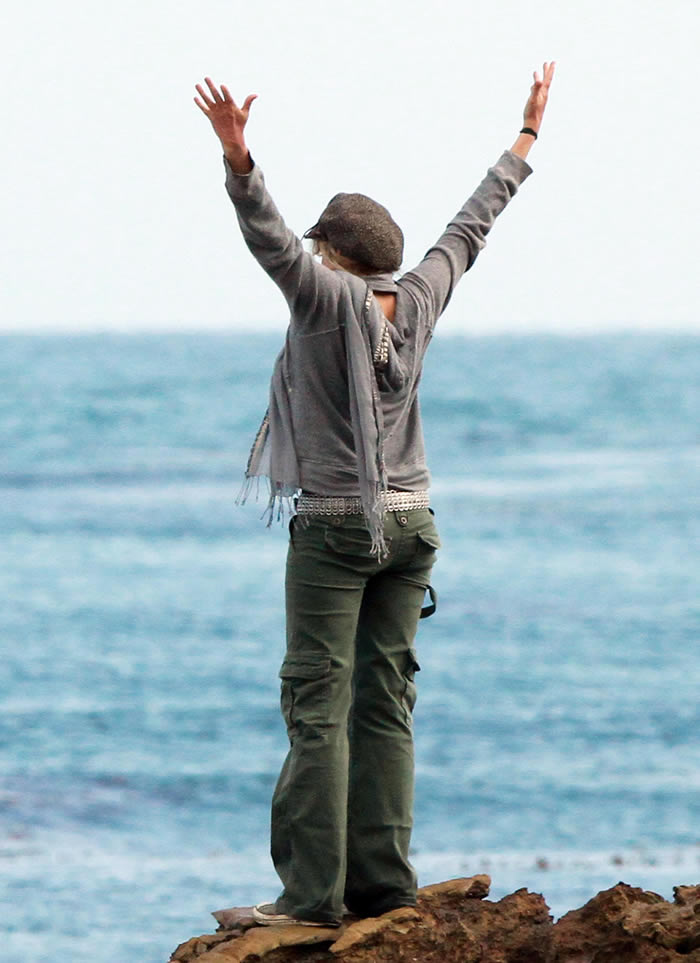 Photos courtesy of Fame