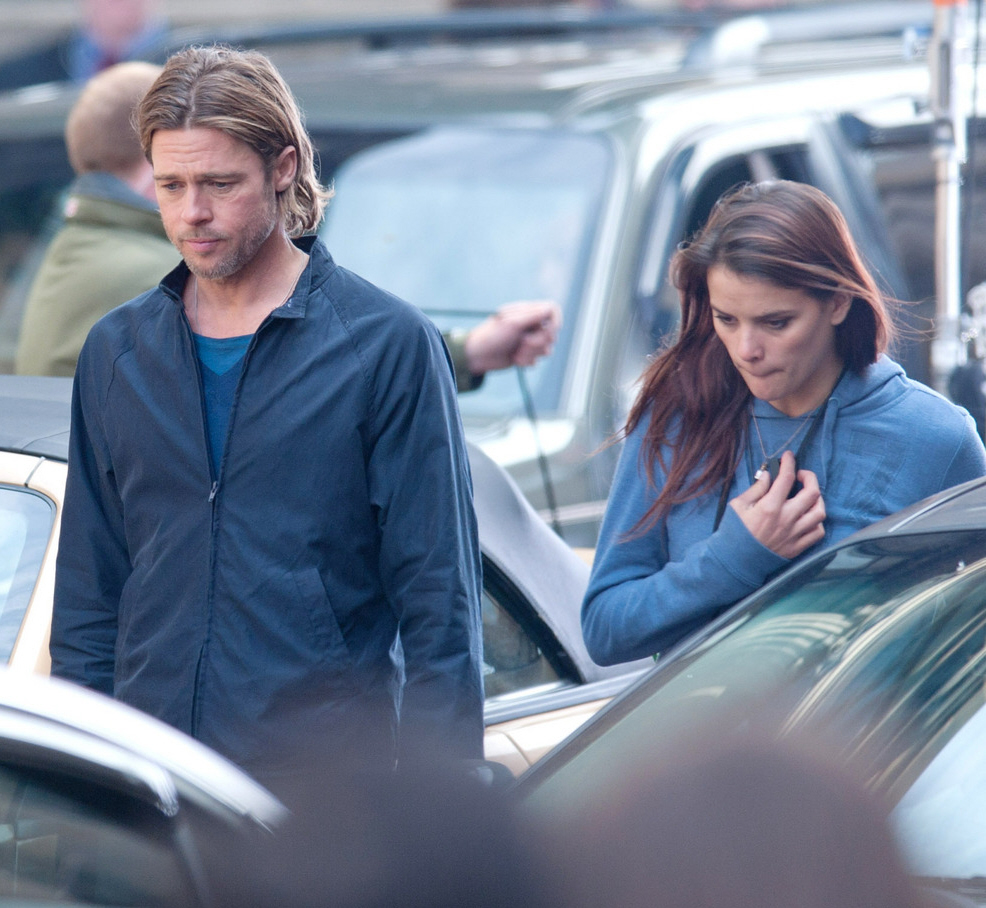 This week's tabloids take this whole "Brad Pitt must be boning his attractive assistant" story to its logical conclusion. At least, I hope this is the conclusion, although I guess I could see it going further. Previously, we've heard about Angelina Jolie getting pissed that Brad has an attractive assistant on World War Z – the chick's name is Lara Marsden. Brad continued to be photographed with Lara, and then the tabloids got into Lara's MySpace account and got their hands on lots of her bikini photos. Now Star Mag reports this week that Lara is spending lots of one-on-one time with Brad in his trailer. When Angelina heard about this, she pushed Brad, smacked him around a little bit, and then kicked him out of the house.
Angelina Jolie stole Brad Pitt from Jennifer Aniston on the set of Mr. & Mrs. Smith and now Angie is worried that his 25-year-old assistant Lara Marsden will steal Brad while he films World War Z!

"Brad spends a lot of time with Lara when he isn't filming," a source tells Star. "Lara looks after Brad, making sure he is well taken care of and getting him whatever he needs. She even bring tea to his 25-foot white luxury trailer in between scenes."

And the people around them definitely thing something is going on. "You can definitely hear snickers and giggles from the crew members when Lara visits Brad's trailer alone," the source adds.

You can bet this isn't making Angelina too happy. "Angie's been making her feelings about Brad's relationship with Lara known for months," another insider explains. "So when she found out Brad was still getting cozy with her, Angelina absolutely flipped!"

Things got physical, according to the source, when Angelina confronted Brad — she pushed him against the wall and pointed her finger in his face!

"Angelina was so upset she even kicked Brad out of their house, screaming 'Get out!,'" the source continues. "She was ranting and raving, threatening to pack up and take the kids away. Now she's barely speaking to him."
[From Hollywood Life]
Here's what I believe: Brad could and would cheat, and he, like many men, think that he could get away with having a little fling with an assistant (or intern, or secretary, etc). I believe that Lara Marsden probably LOVES being Brad's assistant, and she might even be the one who is seeking him out for all of this alleged one-on-one time. Now, here's what I don't believe: that Brad would leave Angelina for some PA, or that Angelina would violently attack Brad, unless it was part of some sexual act. I also don't think Angelina is kicking Brad out of the house, now or ever. I also wonder if Angelina and Brad have some kind of clause in their relationship, where they can both get a little strange every now and then as long as it's never serious.
Here's some extra stuff from Angelina's Vanity Fair cover thing. Rich Cohen, who interviewed Angelina, was on the Today show, plus I screen capped an additional image from the VF photo shoot.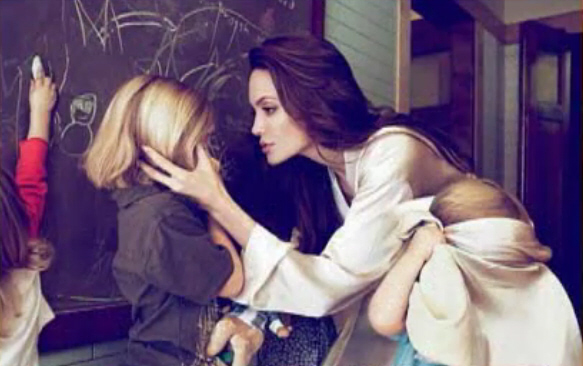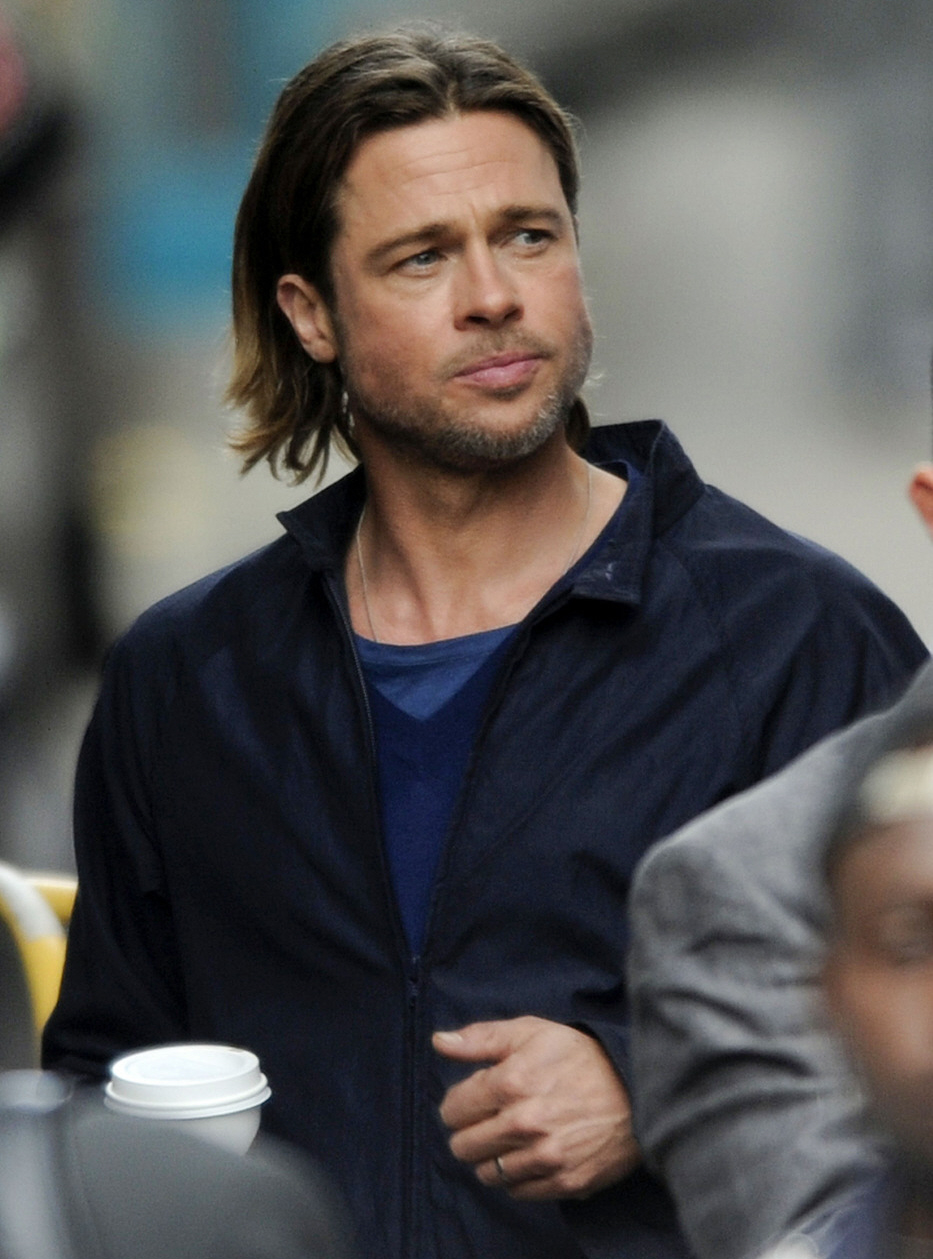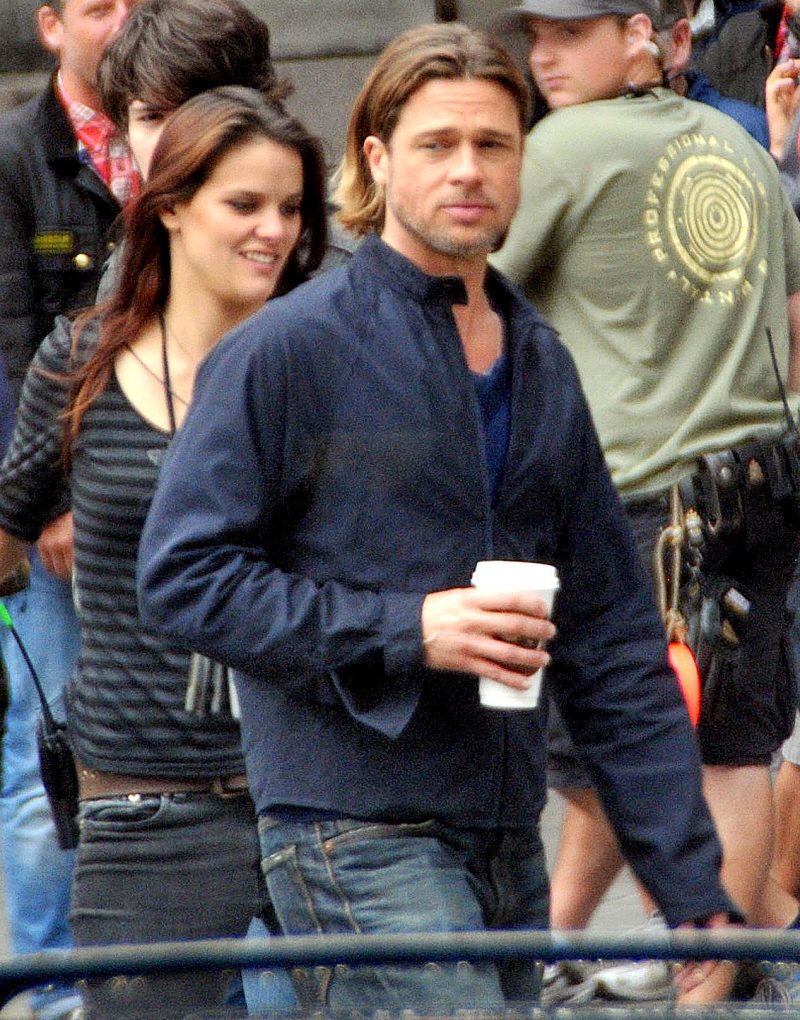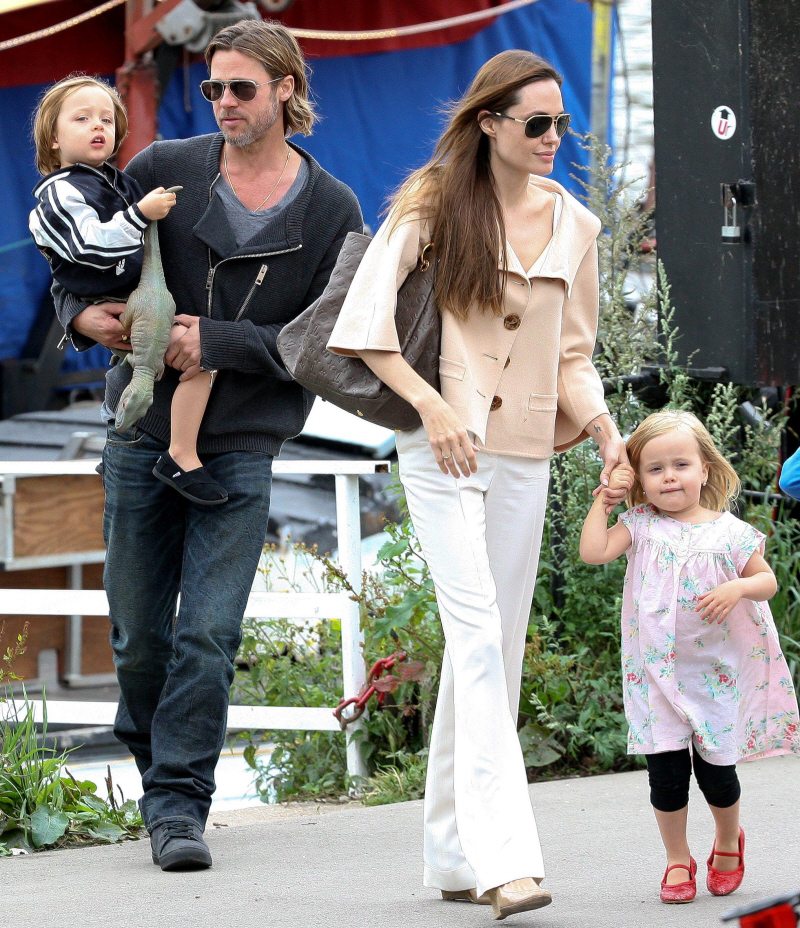 Photos courtesy of Fame & PCN.