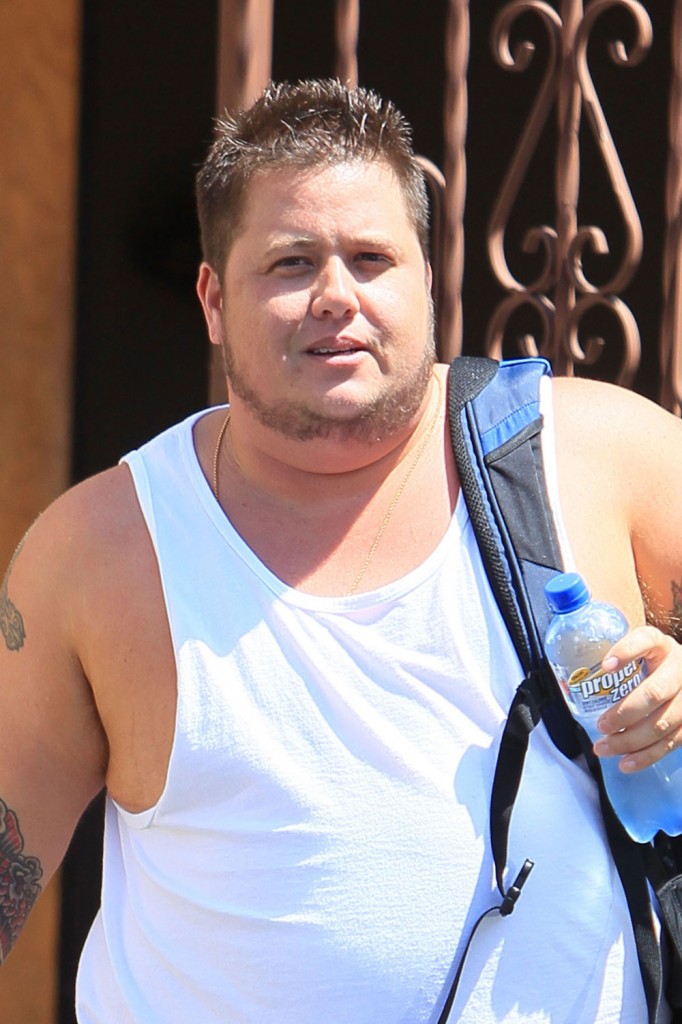 This story is making me laugh so hard that tears are squeezing out of my cynical eyes. It's not because transgender people are funny at all or anything like that, it's just because it sounds so ridiculous when you think about it. So yesterday the new cast of Dancing With the Wannabes was announced, and Chaz Bono will be the first transgender person to compete. Some close-minded people have been commenting that Chaz is giving all the other famewhores a bad name and "tearing down traditional values" or something, but that's just dumb and to be expected. Chaz is so nice and personable that he's sure to win a lot of those same yokels over once they see him on the show. Anyway, the three times-pregnant man, Thomas Beatie, wanted to be the first transgender person on DWTS and put in a bunch of calls to them. TMZ (who had photos of Beatie all buff a couple of months ago) now reports that Beatie is mad at Chaz for "stealing" his spot, as if he ever had a chance.
The Pregnant Man — Thomas Beatie — claims he SHOULD HAVE been chosen to compete on "Dancing with the Stars" this season … but says, "Chaz Bono stole my thunder."

Beatie tells TMZ … he reached out to casting in the hopes of landing a spot a few months ago — but never got a call back. But after DWTS announced that Chaz would be on the show, Thomas says he thinks he knows why he was rejected — the transgender quota had already been filled.

Thomas says he understands why producers wouldn't cast two famous transgender people on the show — but he's still pretty bummed out … telling us, "I wanted to try my new body out. I'm an athlete and I know I would have excelled."
Beatie just isn't famous enough to be on that show. Real Housewives of New Jersey star Teresa Giuidice gets plenty of tabloid covers with her monchichi-face and has a high selling cookbook out and she got rejected for Dancing With The Stars. Beatie is semi-famous for having a few kids after he'd made the transition to male while Chaz is famous for being Sonny and Cher's child. Chaz is more well known by far.
Chaz will be paired with Lacey Schwimmer on the show. Lacey is looking really beat lately and could definitely use a makeover. Check out the priceless photo of her below in a studded crop top and acid wash jeans with her hair extensions taken out. When she does her own makeup she ends up looks like Christina Aguilera on steroids, though, so this look marginally better. Radar has a list of all the just-announced celebrity and dancing partner pairings for the three of you who will want to know.
Oh and Radar also has details of the "final" surgery that Chaz is supposedly still deciding on. I'm not going to get into it here, but you can read it on their site.
Lacey Schwimmer on 8/30 without her extensions.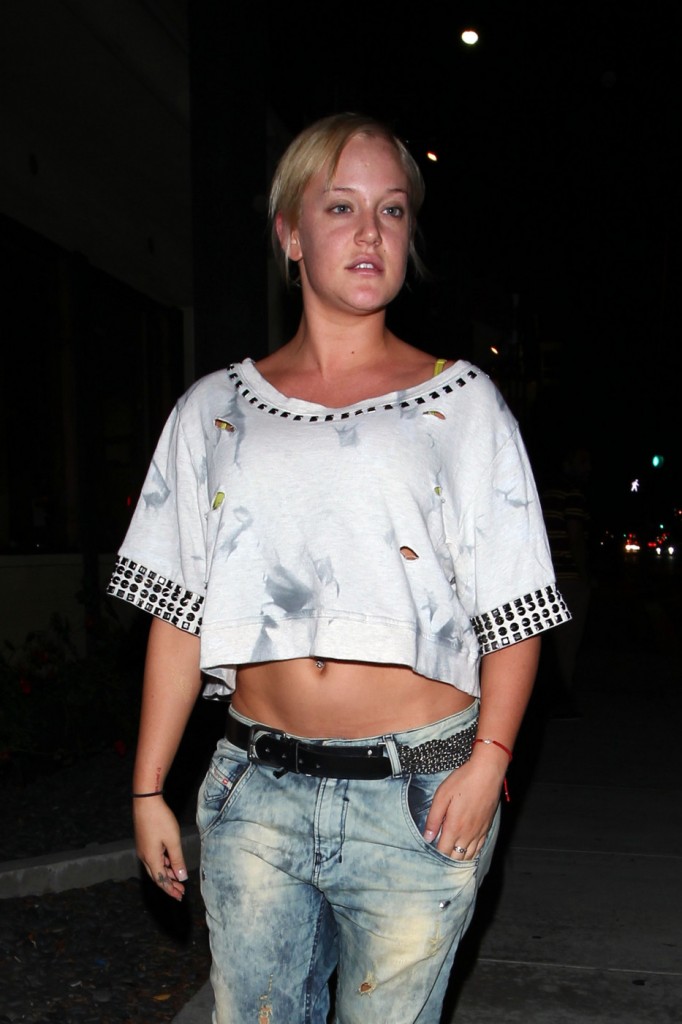 Lacey on 8/30 with extensions.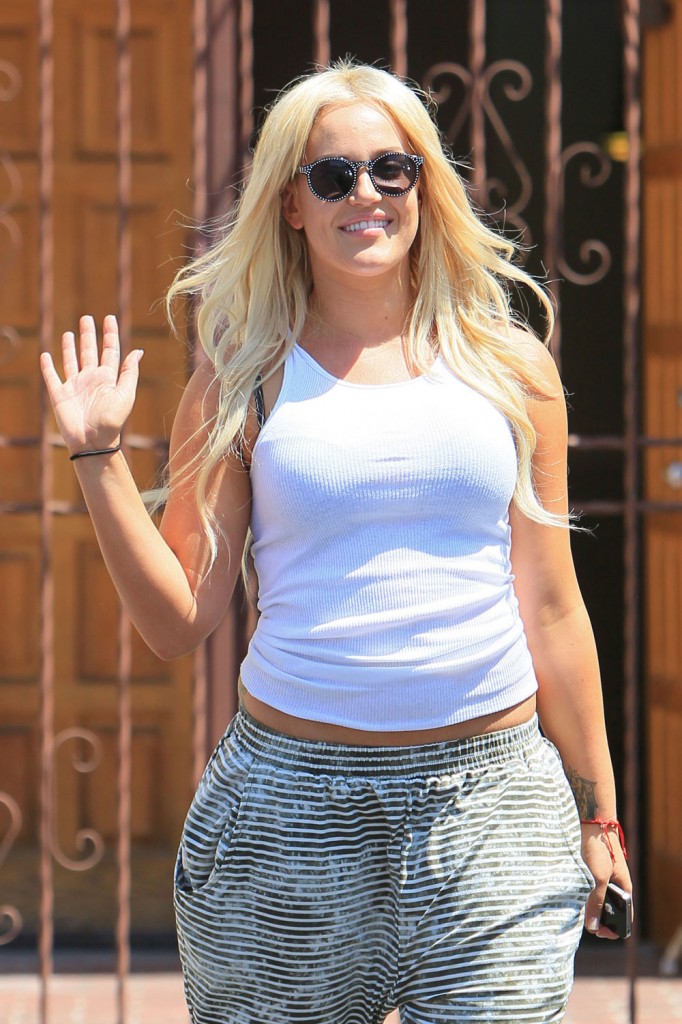 Chaz on 8/30 outside DWTS rehearsals.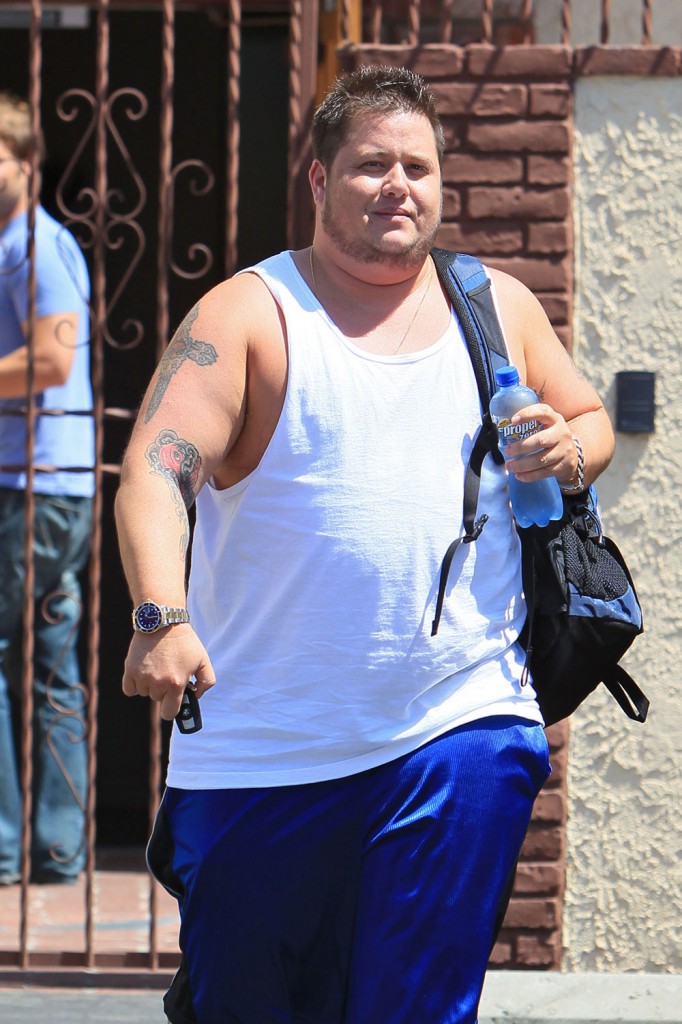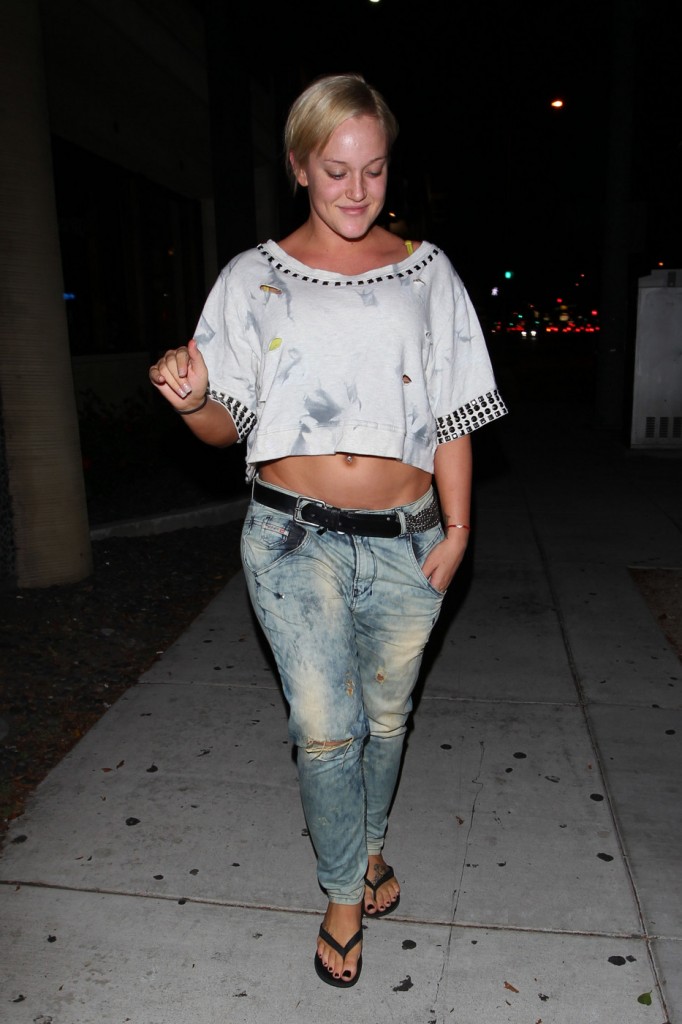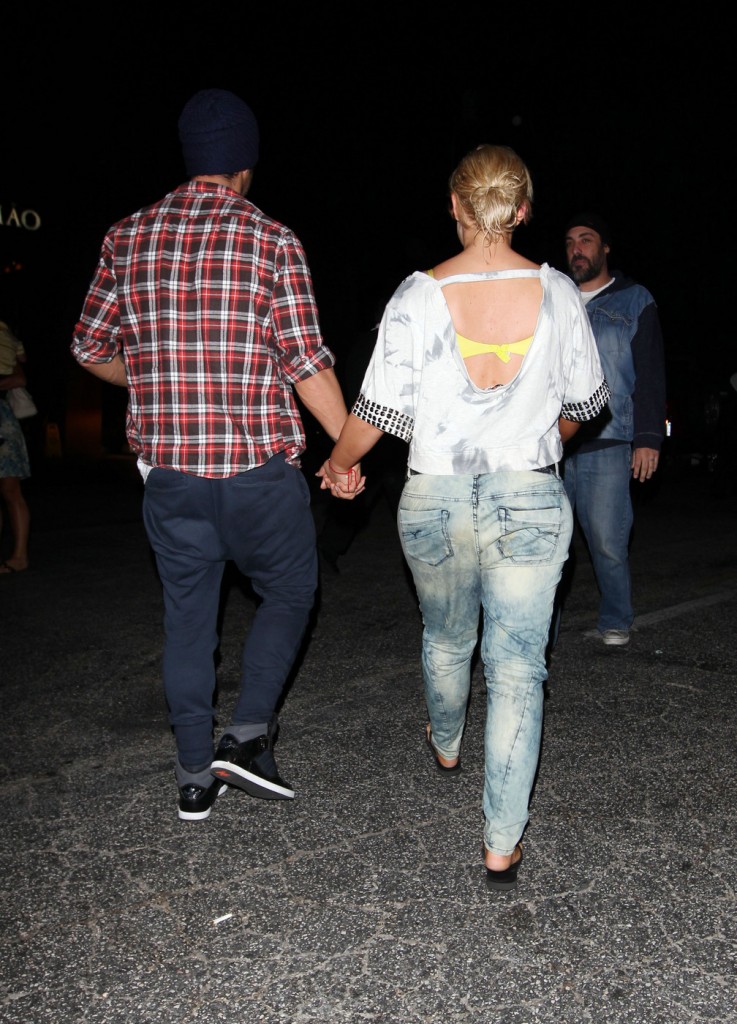 Lacey Schwimmer fug photos credit: Hellmuth Dominguez, PacificCoastNews.com. Other photos credit: WENN.com