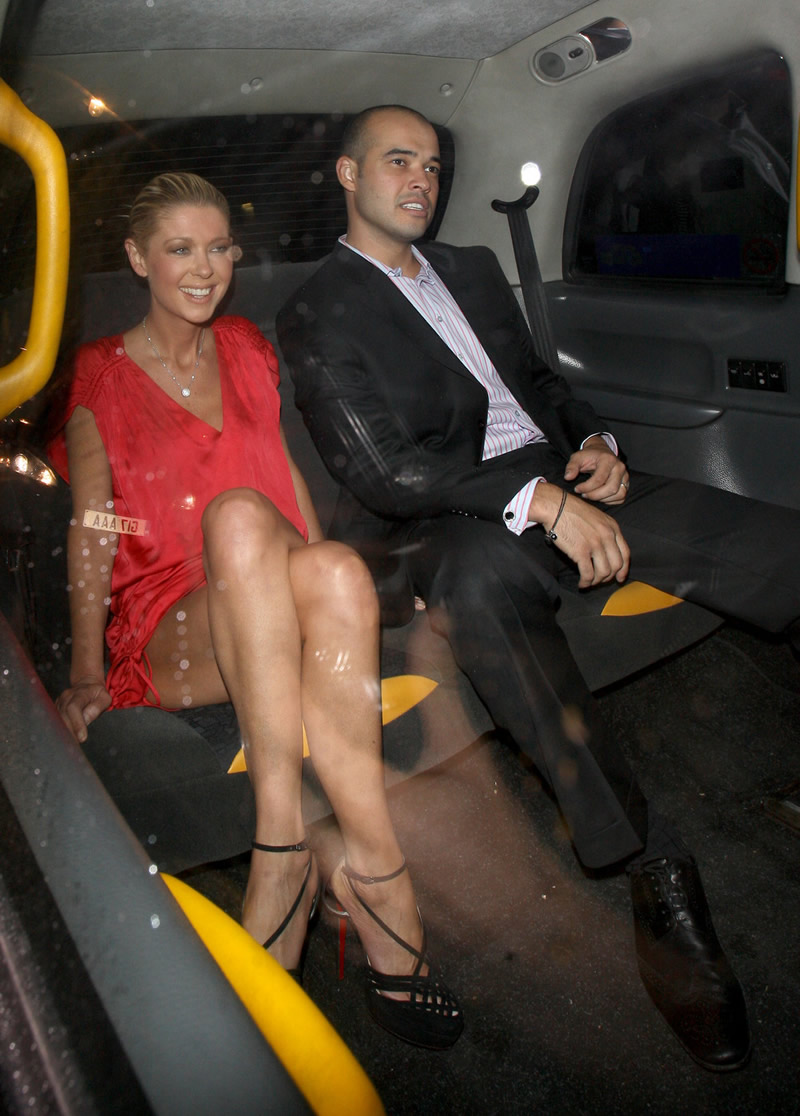 Don't ever say that miracles can't happen, mates. Tara Reid and her random husband, Zachary Kehayov, are steadily approaching their one-month wedding anniversary and still look to be thick as thieves together. Of course, Tara spent most of this past month holed up in the "Celebrity Big Brother" house in London, which is a hell of a way to spend one's honeymoon no matter how you look at it. Tara and Zack have since reunited since she became the third person to be evicted from the house, and they looked quite pleased to be out together in Mayfair last evening. During her time in the house, Tara reportedly confessed feeling somewhat rootless (unlike her hair) with her new husband, so there might be some trouble on the near horizon:
Tara Reid and her new husband Zack Kehayov have still not decided where they will set up home following their whirlwind wedding earlier this month (Aug11).

The American Pie star married Kehayov on 13 August (11) during a vacation on the Greek island of Santorini after dating him for just two months.

She has since entered Britain's Celebrity Big Brother show, and has admitted to her fellow contestants in the reality TV house she hasn't thought through her new living arrangements with her businessman partner.

Reid says, "I get nervous, I guess. Because when we're together I'm like, 'Where are we living, what are we doing?' It's kind of scary."
[From Contact Music]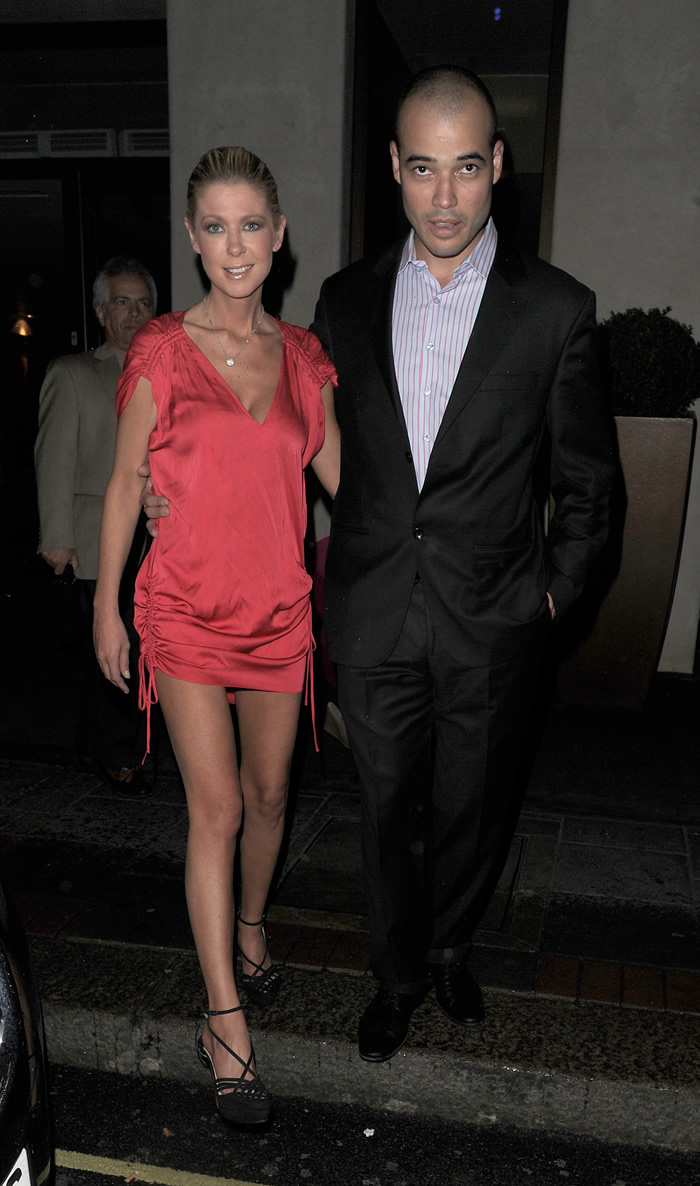 Maybe they'll have little to no problem setting up house soon, and I actually do hope that Zack and Tara make it as a married couple. After all, he's an attractive fellow, and Kaiser has been marvelling upon his amazingly "sober" appearance. A strange match for Tara, indeed. Maybe Zack can keep Tara on the straight and narrow, so to speak; or at the very least, maybe he can encourage Tara to keep her teeth glued in place. At the moment however, she's still dressing like Tara Reid. Last night, she chose an ill-fitting cocktail dress that did nothing for her figure: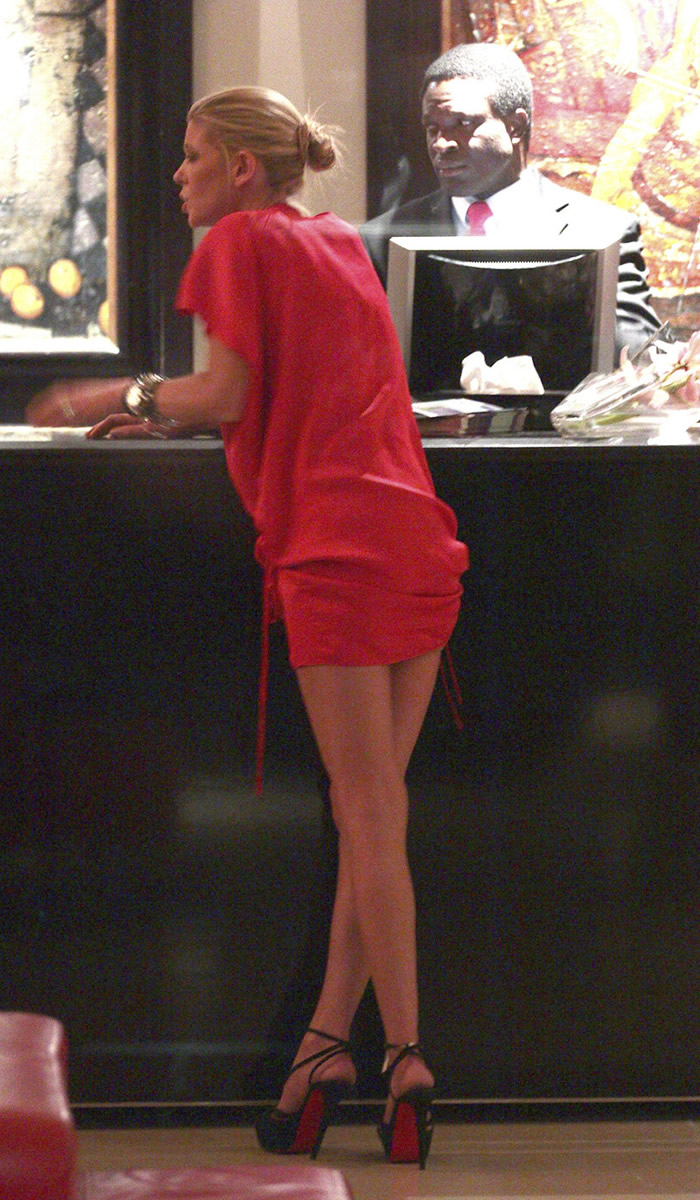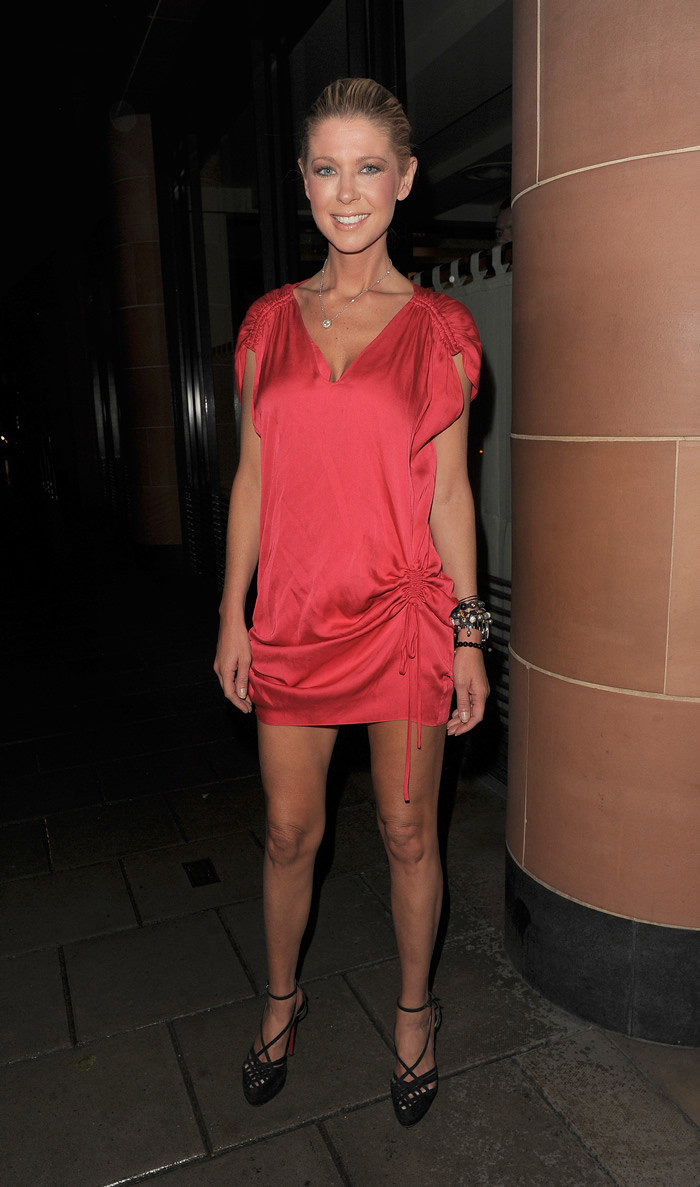 And naturally, Tara was so wasted that she flashed her underwear at the camera while getting into the car after dinner: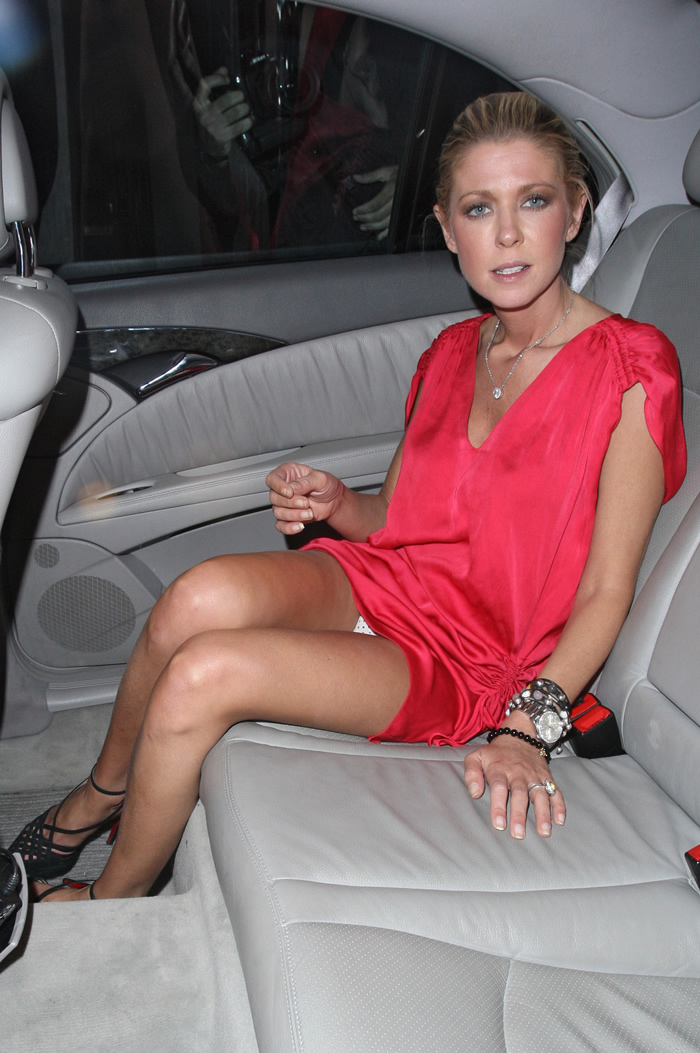 I'd apologize for the censorship in the following photo, but really, you should be thanking me. Poor Tara doesn't groom so well "down there":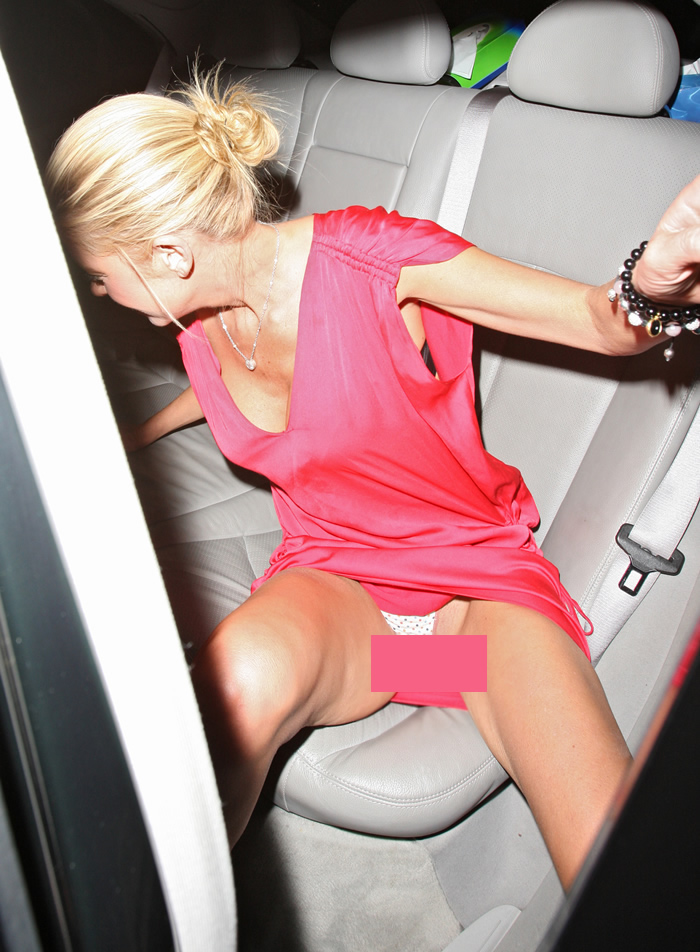 Despite this obvious lack of a bikini wax, Tara and Zack are now free to move onto the next chapter of their lives together, whatever that means. For posterity's sake, here are a few videos of her short time in the "Celebrity Big Brother" house. During the following "intro" video to Tara's character, she states, "I've definitely had highs and lows, but at more of a high I'd say right now. I'm fun!" Oh, girl.
Inside the house, Tara bonded with John and Edward Grimes, a.k.a., "Jedward," the Irish identical twin brother pseudo-singing sensations. Together, the trio embarked upon the daily task of straightening Tara's hair:
Here's a clip of Day 3, which features Tara perched on the lap of British actor Lucien Laviscount, who is rumored to be gay, so I doubt that Zack needs to worry about his lovely wife straying just yet. Tara appears to be completely wasted during part of this video (or maybe she was just confused about how to make tea?), but she made it clear during her exit interview that she wasn't happy to be portrayed in such a manner. Still, the cameras don't lie, right? If Tara was acting like a hot, wasted mess, then that's what shall be reflected on television. No amount of reality-television editing can make up what isn't there in the first place.
Photos courtesy of Pacific Coast News and WENN