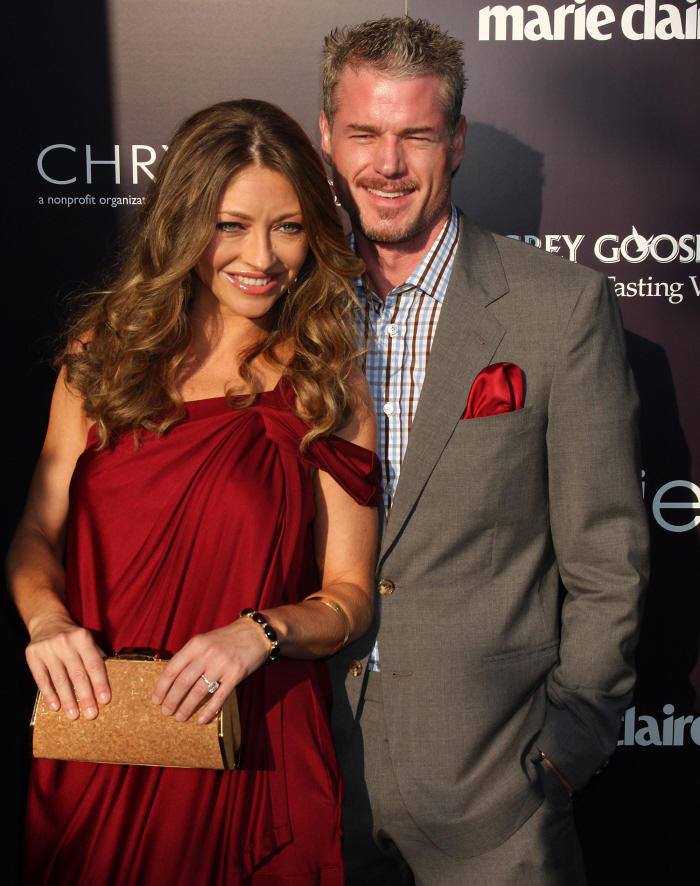 Rebecca Gayheart and Eric Dane have always been an odd couple. Years ago, before Rebecca got pregnant with her first child, there were lots of rumors that she had a big drug problem, involving some hard, hard living. Eric seemed to be fine with it, probably because he used drugs too, and he and Rebecca had somewhat of an "unconventional" marriage that involved naked hang-outs with Hollywood madams (all on tape). Shortly after the faux-sex tape thing, Rebecca announced her first pregnancy, and everything seemed to settle down in their marriage. Time passed. Then, several months ago, Rebecca announced her second pregnancy (which I called) and two seconds later, Eric Dane announced that he was going into rehab for an addiction to pain medication. That was in July, and he allegedly checked himself in to a 30-day treatment program. He's still there. And Life & Style reports that Rebecca wants him there, because their marriage is in shambles.
Just months away from the birth of the couple's second child, Rebecca Gayheart and Eric Dane's marriage is in trouble.

An insider close to the couple tells Life & Style exclusively, "She's having problems with his addictions. He went to rehab to try to get it all straight before the birth of their second kid. They are trying, but the marriage is not working out."

Life & Style has learned it's so serious, Eric has voluntarily remained in rehab weeks after completing a 30-day treatment program to beat his dependence on prescription painkillers. A source confirms that Eric is improving, however, he and Rebecca "aren't talking much."

Reveals the insider, "Rebecca is trying to hold it all together as she deals with her pregnancy, but she thinks right now it's better if she's alone."

The source adds that Eric wants to make sure his problems are behind him before moving back into the house, so for now, "Rebecca's family has flown in from Kentucky to support her."

Rebecca was seen without her wedding ring on Aug. 18 at a book-launch party in LA and again not wearing her ring on Aug. 27 leaving an LA Target.
[From Life & Style]
My first reaction was "Why is Rebecca getting so high and mighty about Eric's problems when he stuck with her through her issues?" I guess I wasn't taking into consideration the fact that Rebecca is a mother now, and she's hopefully putting her children's welfare ahead of her own…? For the kids' sakes, I hope Rebecca has vanquished her demons and she is really putting Billie and her unborn kid ahead of herself. But I suspect that it's a mixture of things – Eric's problems, plus Rebecca just wants out of a marriage that wasn't that strong to begin with, no matter how many kids they have. Oh, and CB thinks Eric was having an affair – though they both could have been screwing around, judging from their attitudes about fidelity.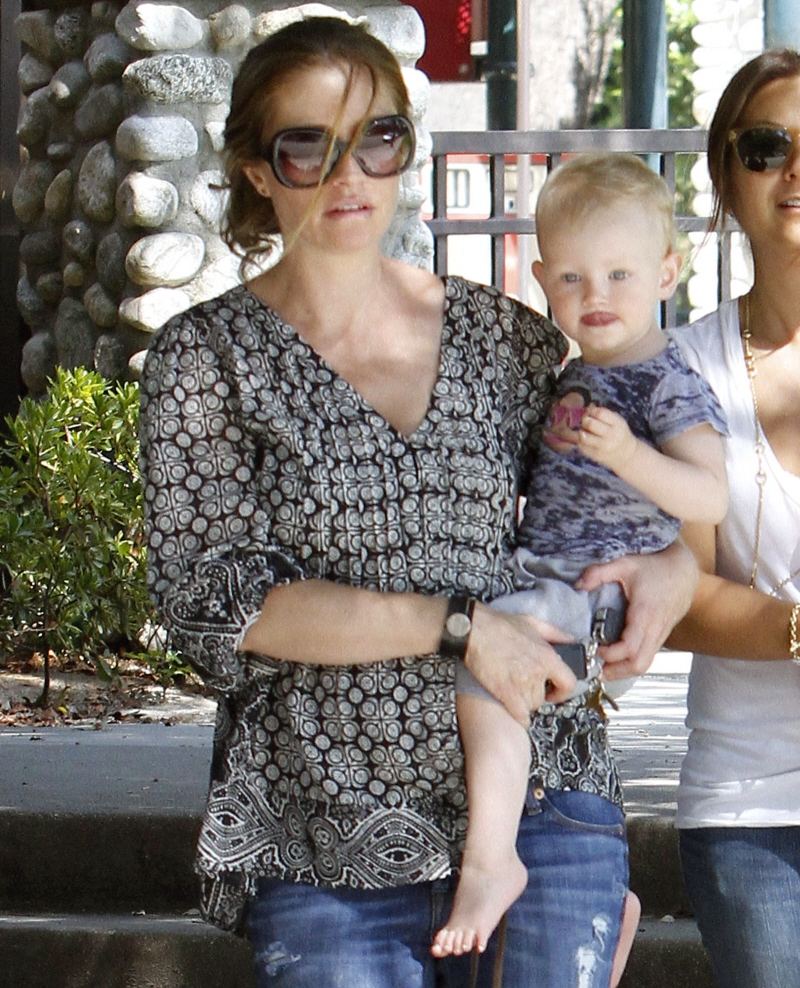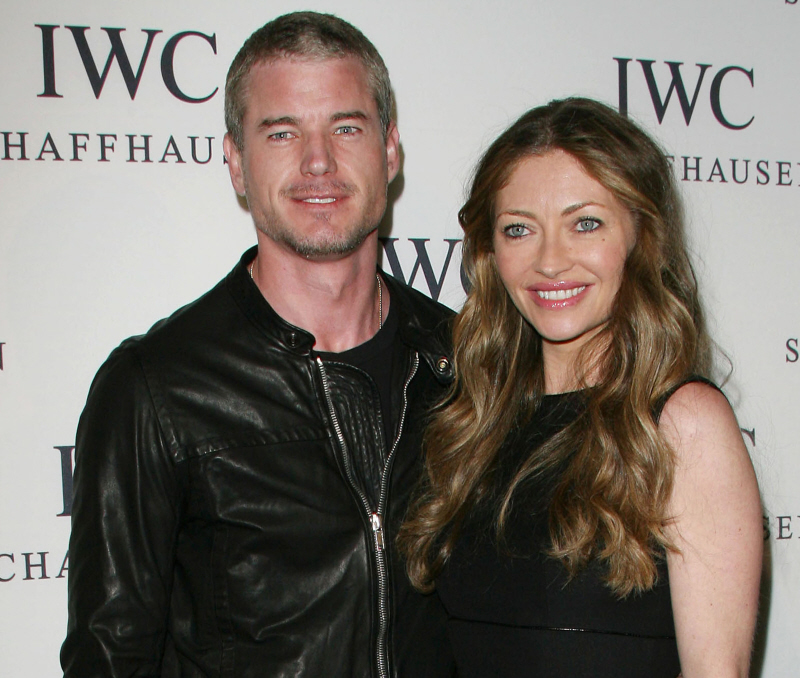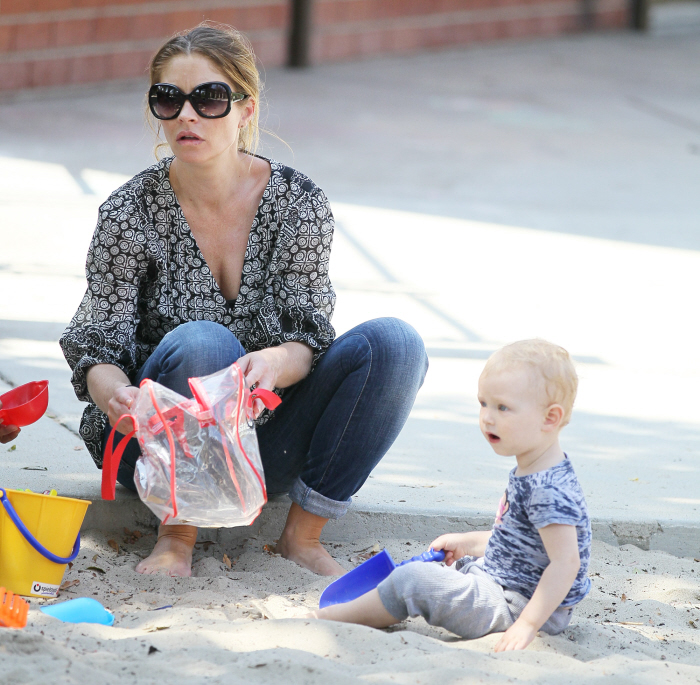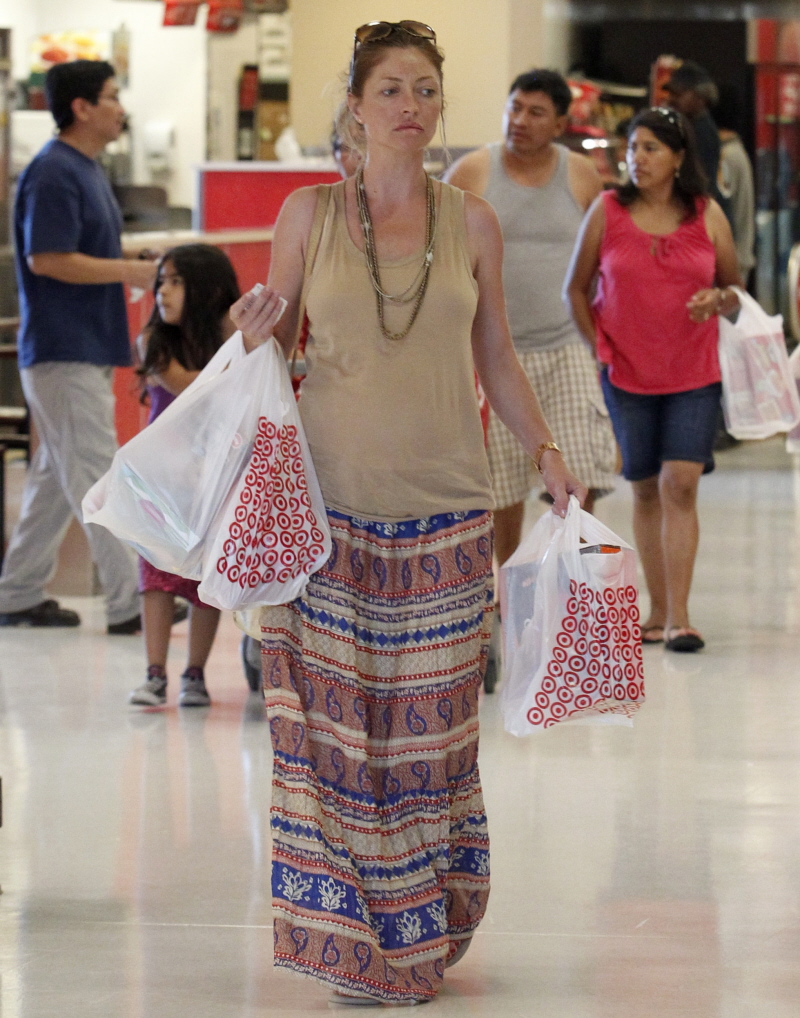 Photos courtesy of Fame & WENN.