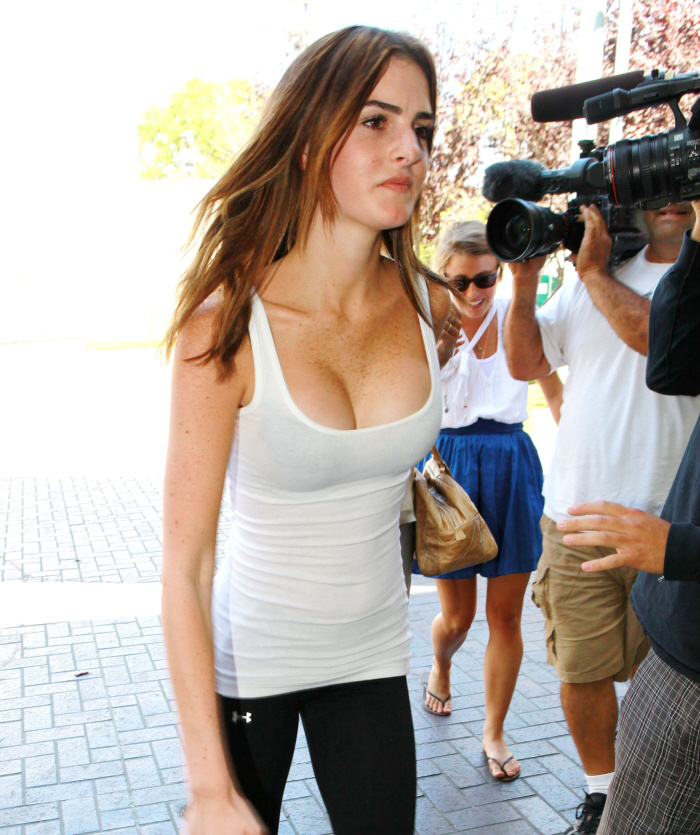 Wednesday evening, the internet busted something when Ali Lohan stepped outside with what seemed like a new face. CB discussed it yesterday, and if you'd like to see the photos of Ali's jacked-to-hell face, go here. My guess? Ali had a nose job (but that happened months ago), she has lip injections (that's recent), and she's lost a great deal of weight. There's something going on with her cheeks and cheekbones that I can't quite put my finger on. I know some of you will say that she just lost weight – she has lost a lot of weight, you're right. But it feels like there's something else going on with her cheeks. Go here to see my take on the evolution of Ali's face, which I did when Ali scored her "modeling contract". Oh, I also think she got her implants taken out? That might be smart if she's serious about becoming a professional runway and editorial model – smaller boobs work better for those jobs.
Anyway, our eyes pretty much confirm that Ali's face has been worked on, but that isn't stopped the Delusional Crack Denial Brigade. Linnocent ran to Gossip Cop and E! News (to give "EXCLUSIVE" crackie statements) to deny that a surgeon's knife has ever touched Ali's little face. Linnocent tells Gossip Cop, "No way! Never!" Linnocent told E! News:
"She has never," Lindsay tells E! News exclusively regarding all the talk that Ali must have turned to plastic surgery to achieve her so-called "new" look.

However, it's still hard to argue that Ali hasn't done something to alter her appearance in such a dramatic fashion within just the span of a couple of years (and we don't mean removing those blue contact lenses). So, if not a nip/tuck, then what?

Well, a source close to the family tells us that "Ali just lost a lot of weight."
[From E! News]
Crackie Von Crack Liar. Don't you love that Linnocent gave her ZOMG exclusive!! to both E! News and Gossip Cop, and the "statement" managed to to sound like something she muttered in between lines. So much for her crack thesaurus.
Meanwhile, a spokesperson at Ali Lohan's new modeling agency was sent out by Mother Crackhead to deny the plastic surgery reports:
Ali Lohan managed to steal the spotlight from her older sister Lindsay this week — without saying a word. In a photo taken Tuesday, the 17-year-old model emerged in Beverly Hills looking drastically different: with fuller lips and a much more angular face.

So what happened to Lindsay's kid sis?

"Contrary to recent reports, I can confirm that Aliana Lohan has not had any surgery," Alexis Borges, the agency director at Next Model Management, which represents Ali, told E! News.

"As a young girl who is growing up, it's natural for her facial features to change slightly, and we see this with many of the younger models we represent. Aliana is a beautiful 17-year-old girl who is growing into her face and body, as is the norm for someone of her age. We take pastoral care of our models very seriously and encourage the models to maintain a healthy lifestyle and body shape."

Lindsay Lohan also weighed in on the speculation, telling E! her sibling "has never" had surgery.

Still, not everyone is convinced.

Prominent NYC plastic surgeon Dr. Jon Turk, who has not consulted or worked with Lohan, told Us Weekly about what the teen might have had done.

"The most striking changes are the nose and chin," Turk said of the shocking pic. "It appears that she has had a rhinoplasty and chin implant, giving her a narrower and more defined nose as well as a stronger jawline."

Turk added: "There is also evidence of cheek augmentation, either with implants or fillers. The brow has been elevated either surgically or with Botox."
[From Us Weekly]
I'm not sure about the chin and brow stuff, but the theory about her cheeks is interesting. If you get fillers along your cheekbone, will you achieve that "sharp" look to your face? I thought fillers made your face look slightly puffy, "filled out". Ali's cheeks look like they're about to stab someone.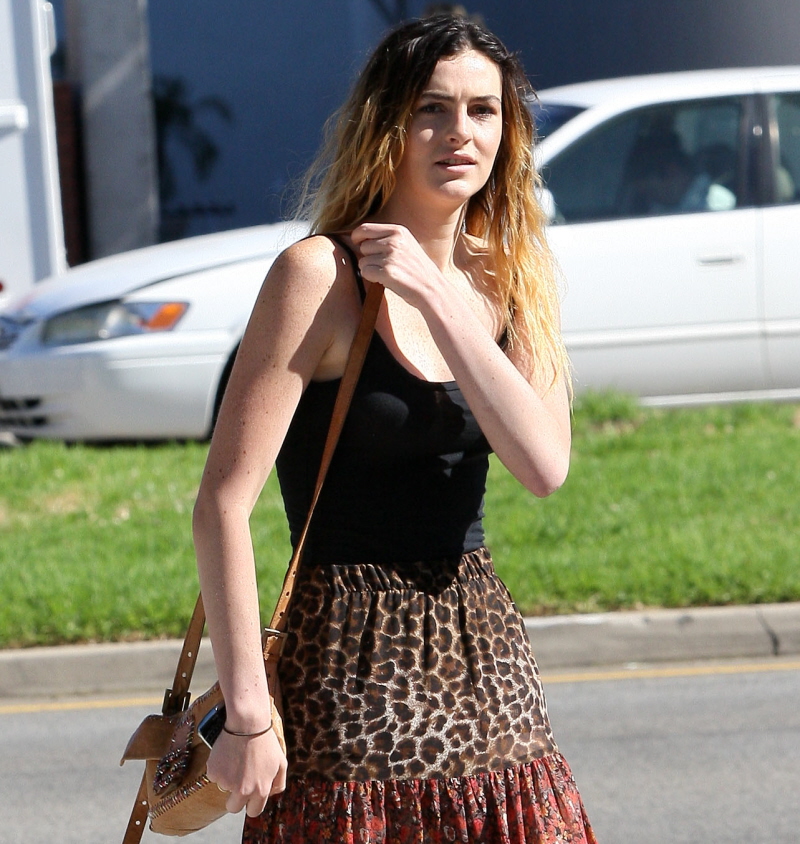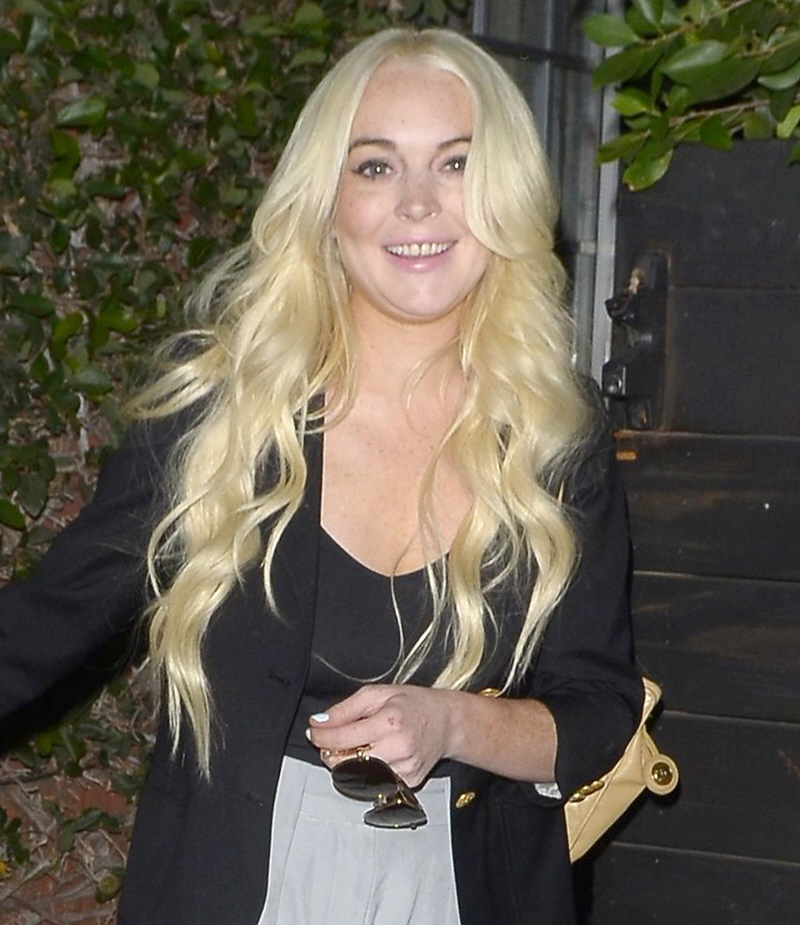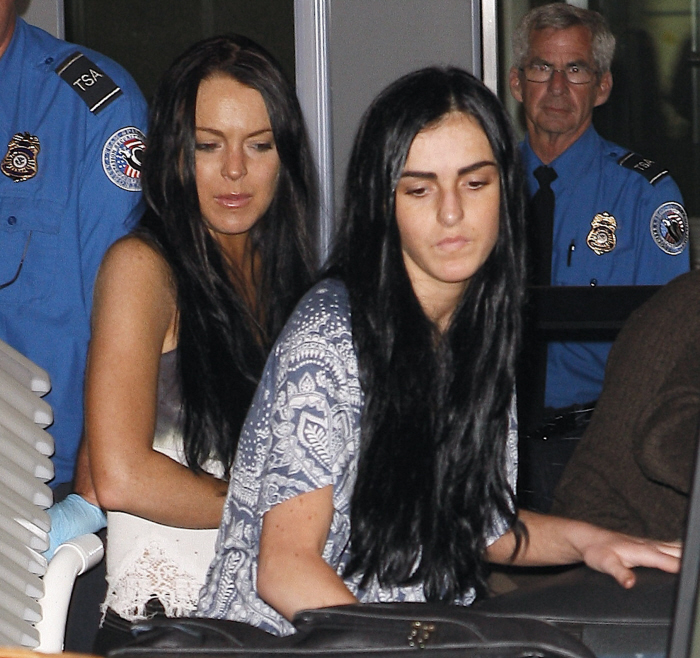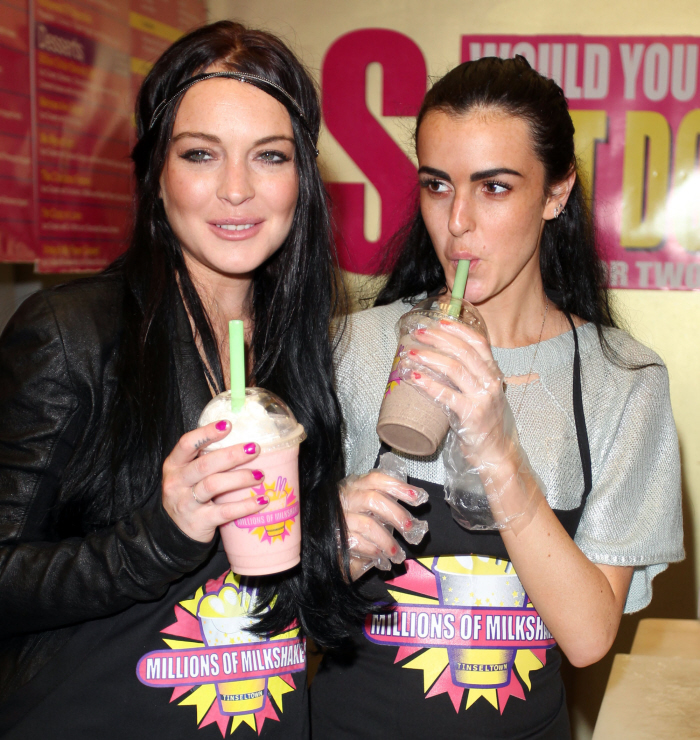 Photos of Ali earlier this year, and in 2010 and 2009, courtesy of Fame, WENN.