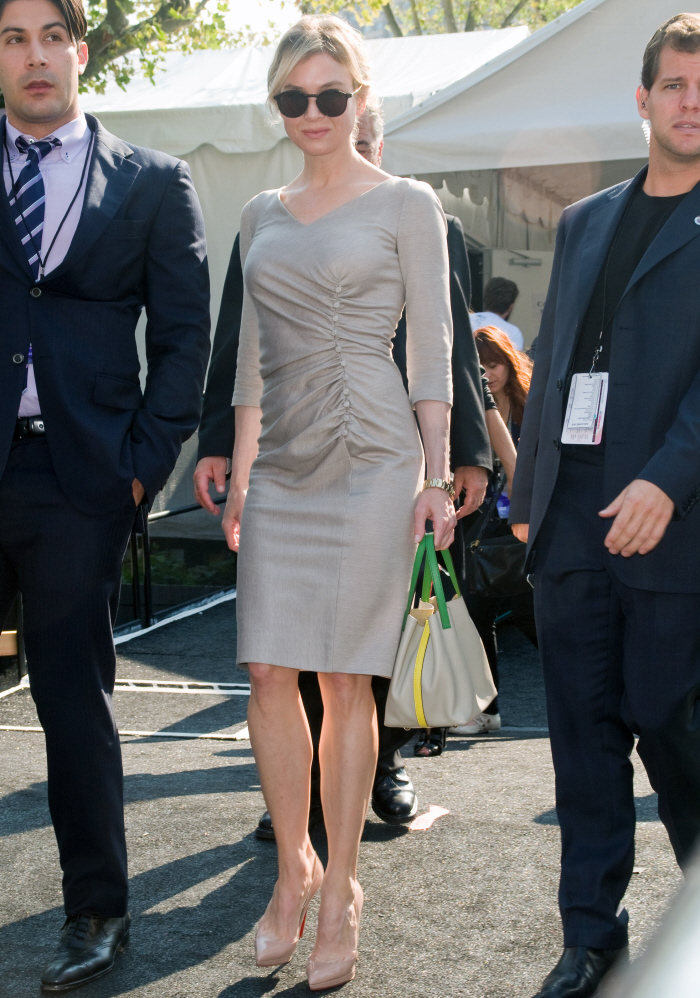 These are photos from yesterday's Carolina Herrera runway show in NYC – Renee Zellweger is one of Carolina's favorites, and the feeling is mutual. I almost always love when Renee collaborates with Carolina – they go together beautifully. I'm assuming Renee's pale little dress is Herrera. It's very cute. And Renee looks healthy too – and I'm not saying that in a mocking way, at all. She's been keeping her head down for months, basically since she and Bradley Cooper split up. I don't know where Renee goes when she disappears, but at least I know that she's been eating the occasional solid.
I know I've asked this before, but did Renee get her boobs done? I'm still wondering. She started looking a little extra booby last year, but some theorized that she's just wearing padded bras. If she did get them done, she got small implants that fit her frame, so good for her. Also, speaking of Renee and plastic surgery: her face is looking better. Not so frozen, not so tweaked and alien-like. You can see a better photo of her face here.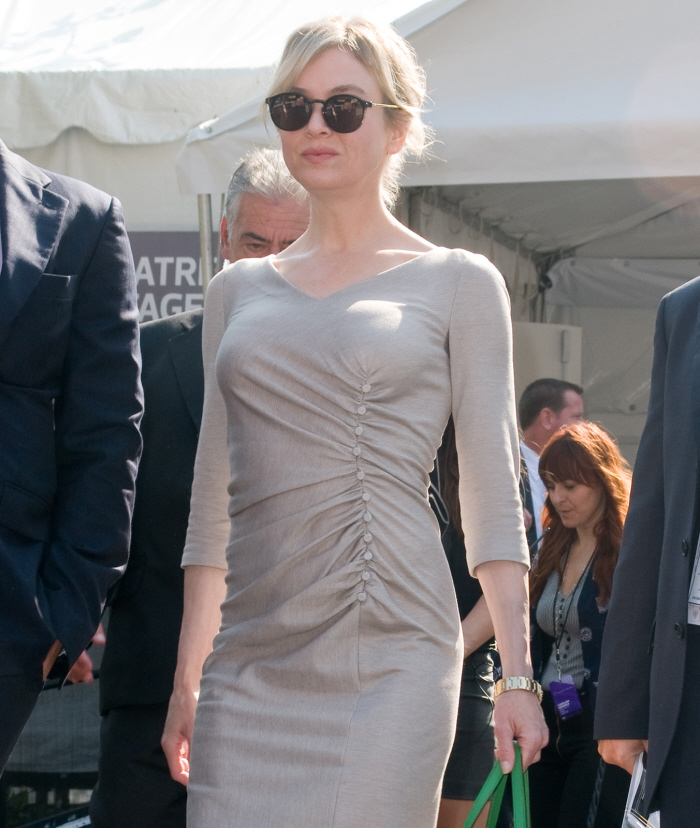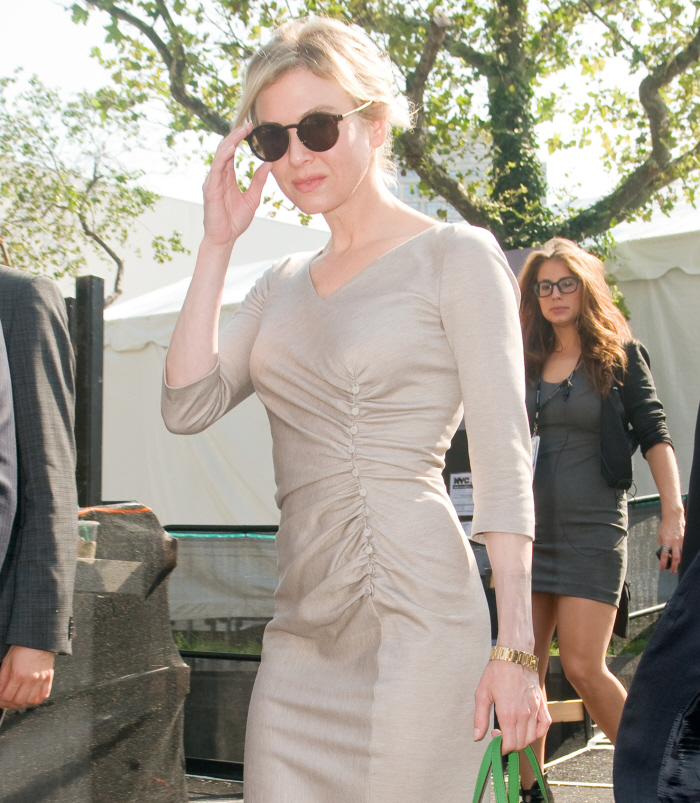 Oh, and Nicki Minaj was at Carolina's show too. This is how Nicki showed up… no comment.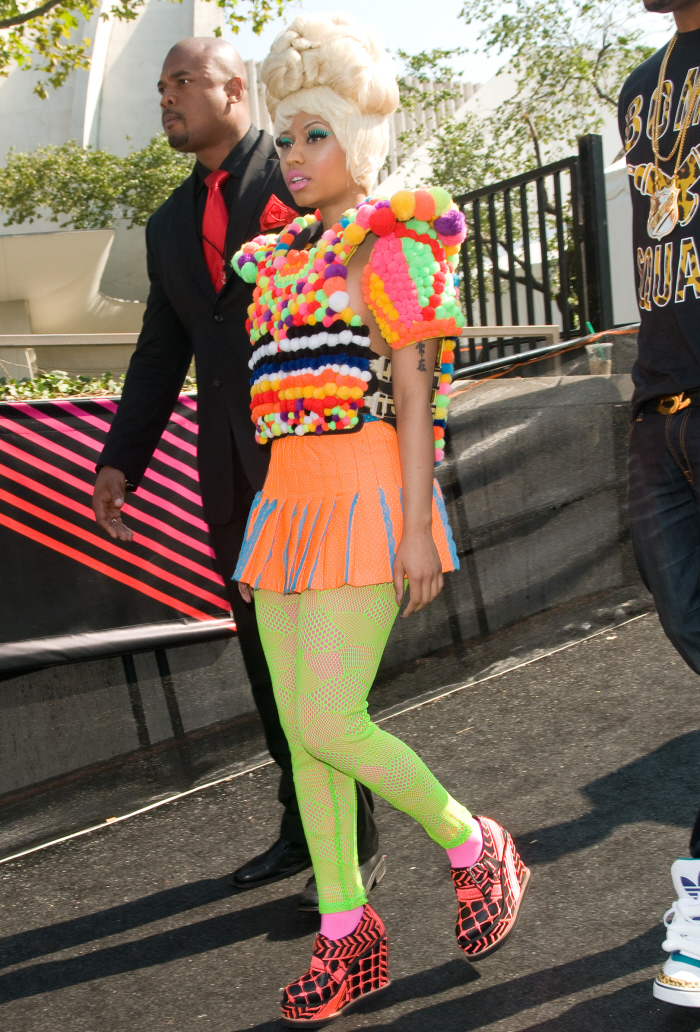 Photos courtesy of WENN.