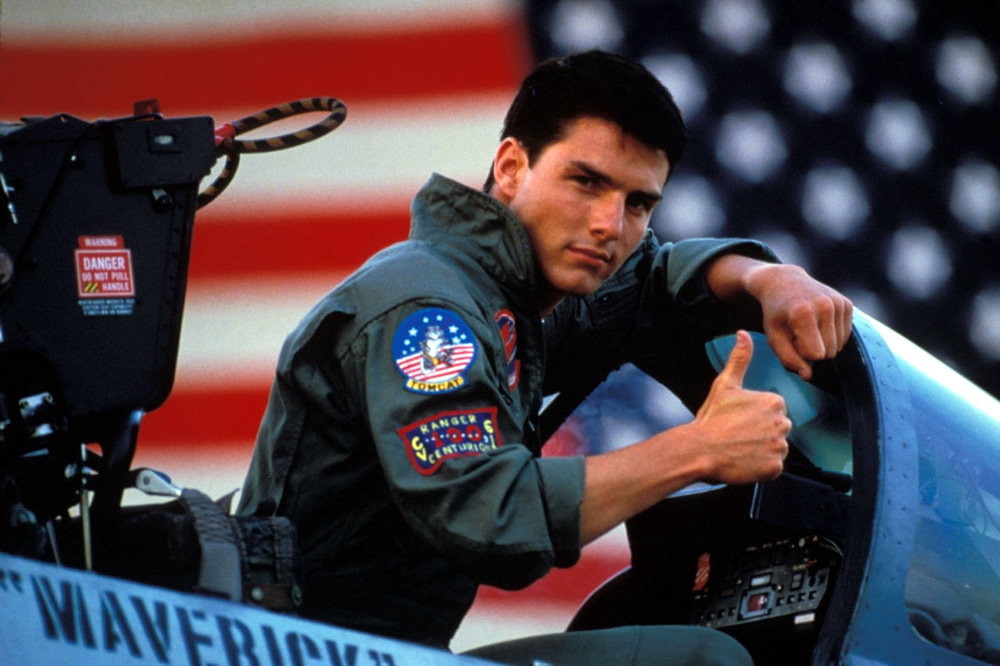 It's an almost universally accepted opinion that Tom Cruise has lost much of his movie star luster over the past decade. His very recent antics, including but not limited to rocking out on a hotel balcony and revealing himself as deperate to impress the kiddies on the Rock of Ages set, haven't helped matters either. Cruise's oblivious posturing makes it even harder to accept the Xenu fog that proliferates the Mission: Impossible 4 – Ghost Protocol film and almost impossible to take him seriously as an action star. However, it wasn't always that way. Back in the 1980s, Tom Cruise was king of the box office and had captured many of our young hearts with films like 1986′s Top Gun, which marked its 25th anniversary with a special AMC weekend return to theaters in April of this year. Now, one lingering question over this film still exists — will audiences open their wallets once again to relive the glory (and homoerotic vibes) of Cruise's Maverick and Val Kilmer's Iceman in "eye popping" 3-D?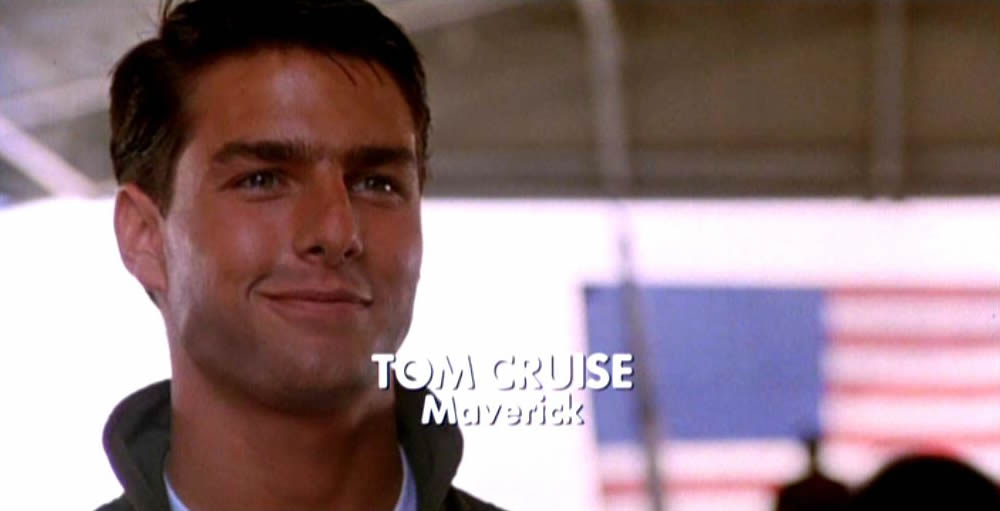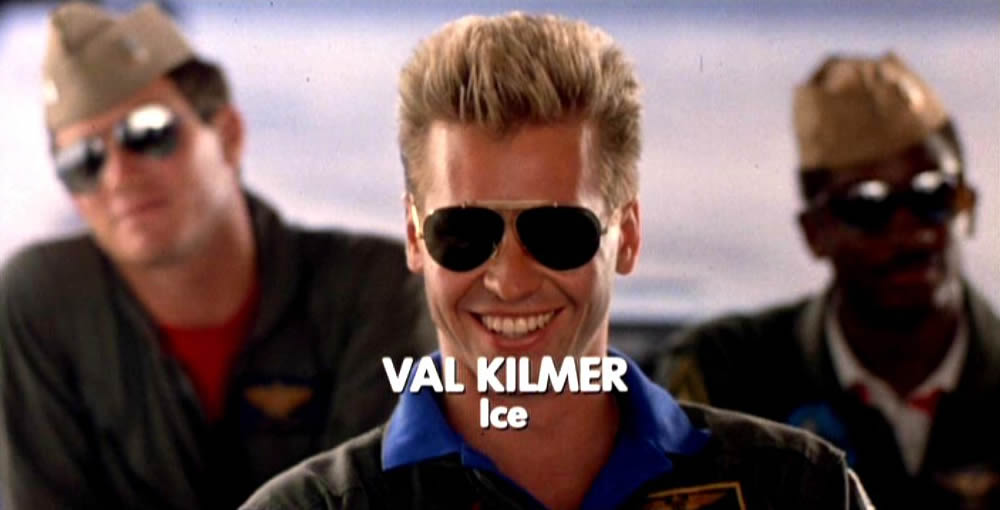 Paramount certainly hopes that the nostalgia factor for this movie is a bankable one, for the conversion process is in full swing and will arrive at a muliplex near you in 2012:
Tom Cruise hit is being converted by Legend3D.

Tony Scott's 1986 classic Top Gun starring Tom Cruise is being converted to 3D for a theatrical release.

A four-minute "world premiere" preview of the converted film — featuring the "Danger Zone" aerial flight sequence — was screened Monday at the International Broadcasting Convention (IBC) in Amsterdam.

The 2D to 3D conversion is being accomplished at Legend3D, whose CEO Rob Hummel introduced the clip as well as its unique business model during an IBC panel.

"We think there is great potential for catalog titles in 3D, but studios have had trouble justifying the expense," Hummel said, explaining that Legend 3D is funding and doing the conversion for Paramount.

"As I understand it, they are planning to release it in 3D in early 2012, though I known they want to get Tony Scott's approval before they go forward," he said, explaining that Legend 3D effectively has a revenue sharing deal with Paramount.

"I think Top Gun lends itself to 3D due to the aerial flight," he said of the project. "You can have fun with 3D by bringing things off the screen if they are not attached to the edge of the screen."
[From Hollywood Reporter]
Believe it or not, I am looking forward to this, unlike this weekend's 3-D release of The Lion King. Instead, Top Gun might actually be worth the inflated ticket price, and it's not just the aerial flight sequences that will lend themselves to 3-D. Seriously, what about the beach volleyball scene? I would wholeheartedly pay to watch that in 3-D. Paramount needs to market this conversion properly and target all of the demographics! If those nips aren't properly tweaked out in 3-D, the ladies and the gays aren't buying. Now, let's revisit the original theatrical trailer:
Bloody hell, Val Kilmer used to be so hot. Arrogant hot, but hot nonetheless. Now, he looks like this. That's so depressing. Also and because I cannot resist, those of you who don't mind a little bit of R-rated language should revisit this video of Quentin Tarantino on Top Gun, which brings an added dimension of its own to the movie itself.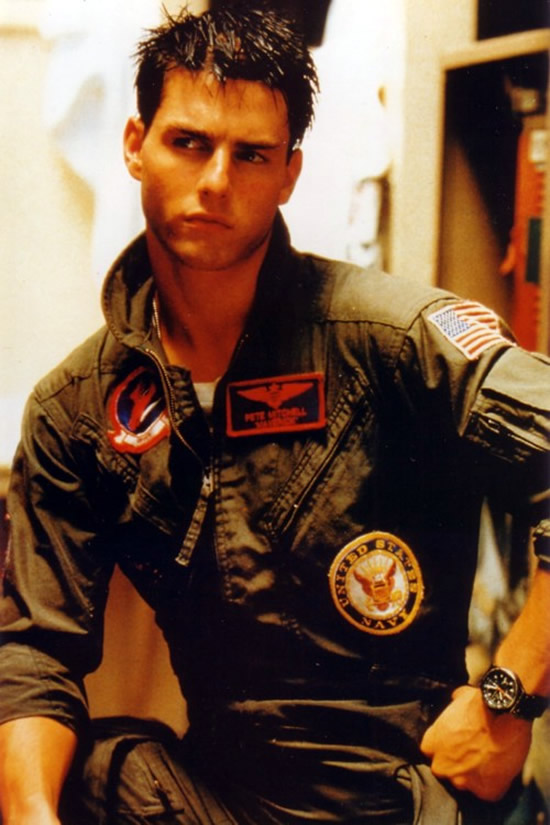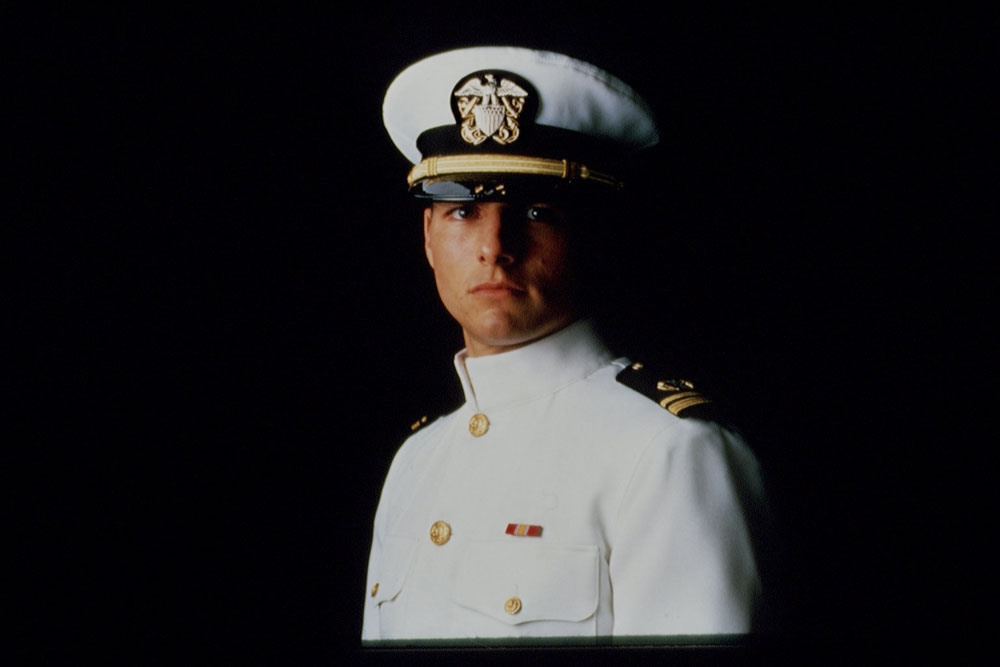 Movie stills courtesy of TomCruiseFan.com