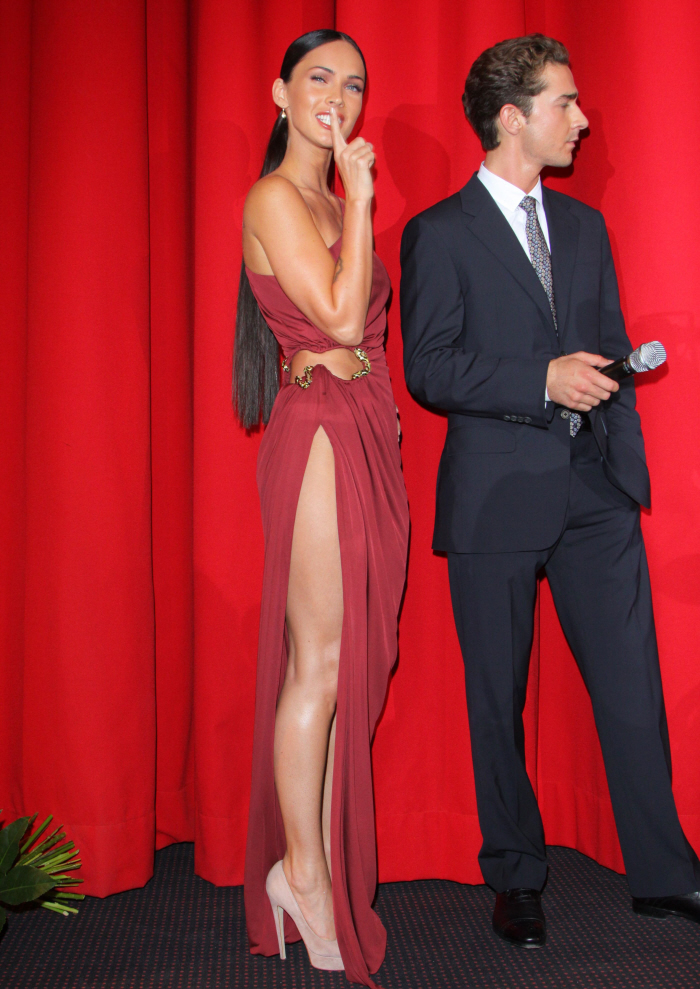 Yesterday, Kaiser brought us news of Megan Fox, a.k.a., "Megan 2.0: The Supporting Actress Years," who has evidently taken some public relations lessons and now speaks quite rationally in terms of waiting to have a baby until she makes more money. In addition, Megan also recently quit her restrictive vegan diet and has subsequently gained a few pounds, which makes her look a lot more human. Here's a question though — why would a vegan have ever claimed to eat red velvet cake every night before bed? Sure, maybe it's an adapted "vegan" recipe, but Megan has also said that she'll starve to death before cooking for herself, so I imagine that her version of veganism was a lot of raw food and, basically, not eating much at all. Why am I even bothering to question Fox's words? It's not that I think Megan Fox is a liar, but I do believe that she has a history of making sh*t up in interviews (like when she claimed to be "OCD"), and that's hard to forget. She probably didn't say all that wacky stuff out of any malicious intent, but I have a hunch that she's probably socially awkward to a degree and resorted to making things up to sound more entertaining during interviews.
At any rate, Megan is trying to revamp her reputation in the industry, so during her TIFF promotional duties for Friends With Kids, Fox sat down with Moviefone to discuss her relief at not only trying her hand at ensemble comedy but also playing a character who is "not a jerk" and is "more human" than those she's taken on before. She also expresses concern that people view her as "a robot," but that impression might be less about her previous roles and more about her botoxed, Photoshopped face. Just saying.
Speaking of humanization, a strange thing happened during the recent promotion for Transformers 3: Dark of the Moon; that is, the boorish behavior of Michael Bay and Shia LeBeouf, which was geared towards promoting the film at the expense of humiliating Megan, actually caused a lot of people to feel sorry for her. Yes, she deserved to be fired for badmouthing Bay in the press, but she didn't deserve the promotional mudslinging from Bay. She also didn't deserve to be called a Spice Girl feminist by Shia, nor did he have any right to expose their prior hookup(s) in a Details interview. However upset that Megan might have been about all of this "Boys Club" behavior, she kept her mouth shut in an unprecedented display of restraint. Now, Megan tells Moviefone what she was really thinking during that whole mess:
On Why She Didn't Defend Herself Against Shia's Words: I didn't want to talk about it while they're on the press tour because I didn't want to try to throw mud at them. I didn't want that movie to suffer. Especially because I love Shia. I wanted that movie to do well for him. I didn't want to have this big media war over something that really was so silly and it would have just been my ego needing to engage in a war, at that point. Of course, there will be a time when I want to tell my side of the story. I just don't feel it was appropriate while they were promoting the movie. Like, "She's trying to take away from the movie." So it was best to let them say what they were going to say. It's fine.

On Watching Transformers: Dark of the Moon: I haven't seen it yet, but I will see it. I mean, if they hadn't been hitting me so hard on the press tour, I would have gone to the theater. But I felt like that would have been a disaster: Me sitting with a packed theater of people watching the movie. So I didn't go. I mean, I have nothing against watching it. And I love Shia to death; I love him unconditionally. And I love that crew. I'm really close to the hair, makeup and wardrobe that made that movie. I want to see it for them. I know it looked amazing in the trailer. Out of all three trailers, that was the trailer that I was like, "Wow, sh*t, this is a huge movie." So I think it will be an interesting, fun thing to watch, I just haven't gotten around to it yet.

On Her Past Interviews: That's sort of the most … like the feeling of betrayal — that you have as a celebrity or an actor or entertainer — I think comes from meeting with journalists and feeling like, Hey, I had a good conversation with you, then you read the article and it's like, Wow! Well, that's not the angle that I thought you were going to take. You need to sell this magazine, I understand, but, sh*t, I just didn't realize it was going to go in that direction. So you have to become a little bit jaded with press in that sense. You have to just guard yourself, because you never know what people are going to do. Like I said, I used to have a lot of fun in interviews — I'd be playful, I'd be sarcastic. But there's too much room for someone to take what I was saying and cut it up, rearrange it, and throw it on "Extra." It's insane. You have to be really strong. You have to just shut yourself off to the criticism at some point.

On Being "More Human" In Friends With Kids: I just think the idea is that because most of the way that people have seen me, it's the glorified pin-up girl with motorcycle boots who is also fighting to save the world. It's not necessarily someone who you connect with because they're not real people necessarily who exist like that — the glossy lips in the middle of the desert. In Jennifer's Body I was this crazy — it's this wonderful Diablo Cody script, but it's so kooky and so weird and I was eating people. It's just a very strange movie. You don't necessarily see the human side of whoever is playing that person. And I just think the media, in general, I just don't really get portrayed as someone who has feelings or who is sympathetic. Or I sort of am portrayed as this — I feel — like a self-absorbed ice queen. Maybe. And I think the people who see me in a role that allows me to be more human — I don't know another word to use to describe it — is why people are saying it's a good move to have done.

For the most part I'm really strong with how much bullsh*t I had piled upon me for so long. But, you know, I care about people. I care about my life and I love people. I'm not this robot. I feel people think I'm almost like a robot — like an android. And that I'm all about me and my thoughts are all about me. That I want to be famous. I know one thing I've heard a lot is, "Does she say the things that she says because she wants attention? It's attention-seeking." But I always felt like, if that were the case, wouldn't I display some sort of attention-seeking behavior, which I've never done. I've always tried to live a really normal, private, quiet life. So I just think I've always really allowed room for the media to sort of chop my words and put their own narrative on it and create this salacious sound bite that goes everywhere. And because of that I feel like people just have no idea what I'm like or who I am. I feel like it's a mystery. Which is OK. It could be a good thing. But obviously there are times when you struggle with it because being misunderstood 90 percent of the time is difficult because you want to clarify. But you deal with it.
[From Moviefone]
Yes, Megan's getting some good PR advice right now, and it's flowing into this interview. She sounds more mature than ever before, and I hope the trend continues. She very nearly almost slipped up while talking about her role in Jennifer's Body but redeemed herself by praising Diablo Cody's script. So Megan is steadily learning to play the Hollywood game, which at least gives her some promise towards not messing up any possible goodwill that she might earn in these ensemble comedies that she's got going on right now. Hopefully, her role in The Dictator with Sacha Baron Cohen will take her a few places as well. Of course, I admit that I'm secretly rooting for Megan Fox not so much for herself but because it would be nice to watch Michael Bay eat his words someday too. After all, something needs to take that douchebag down someday.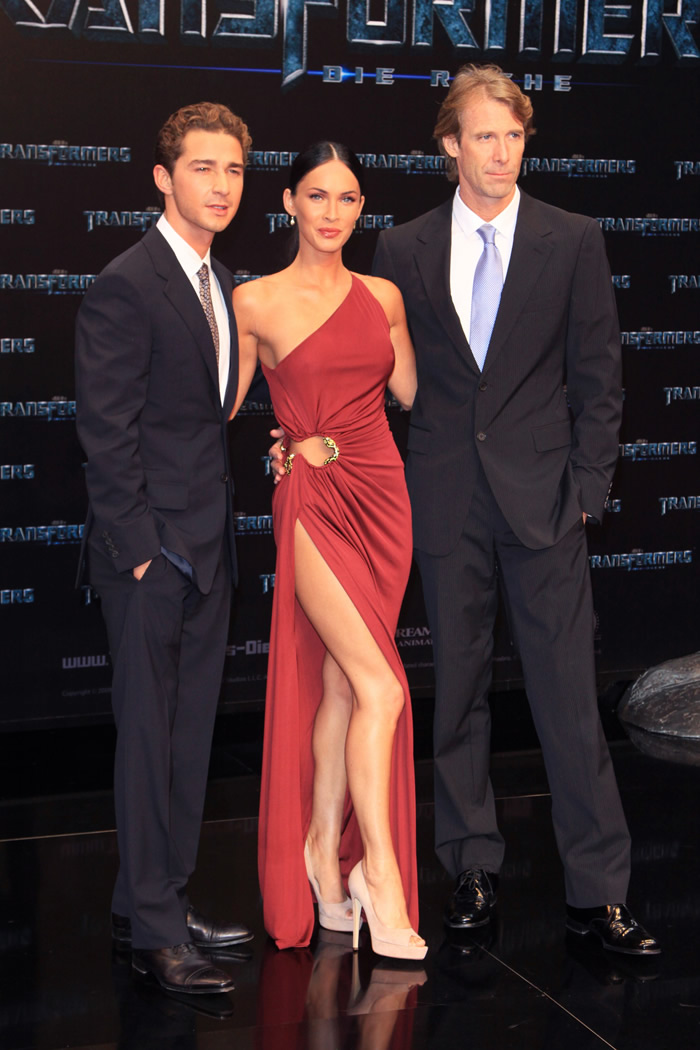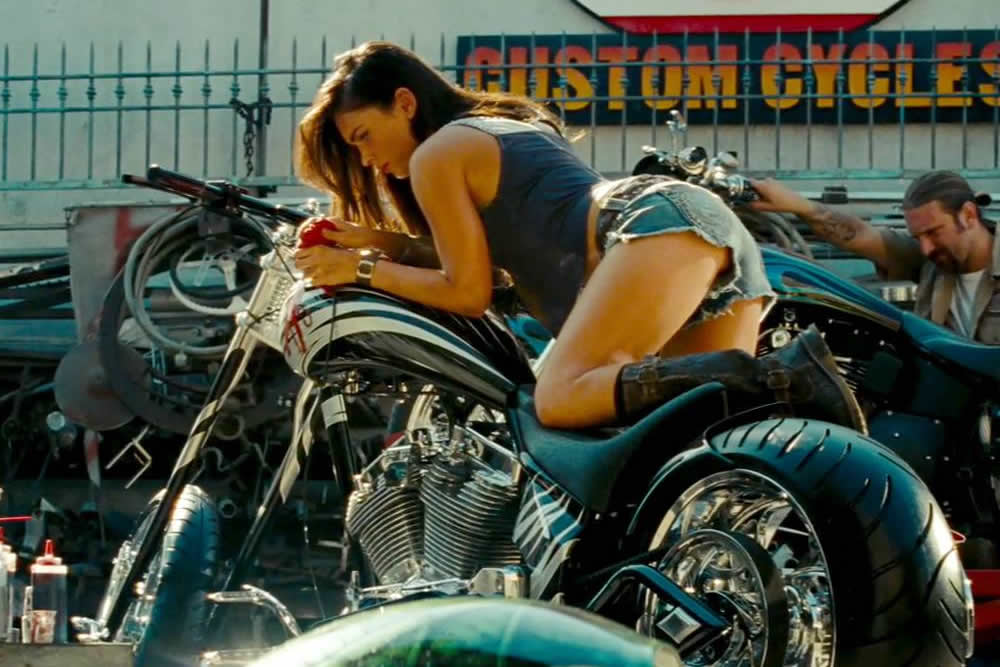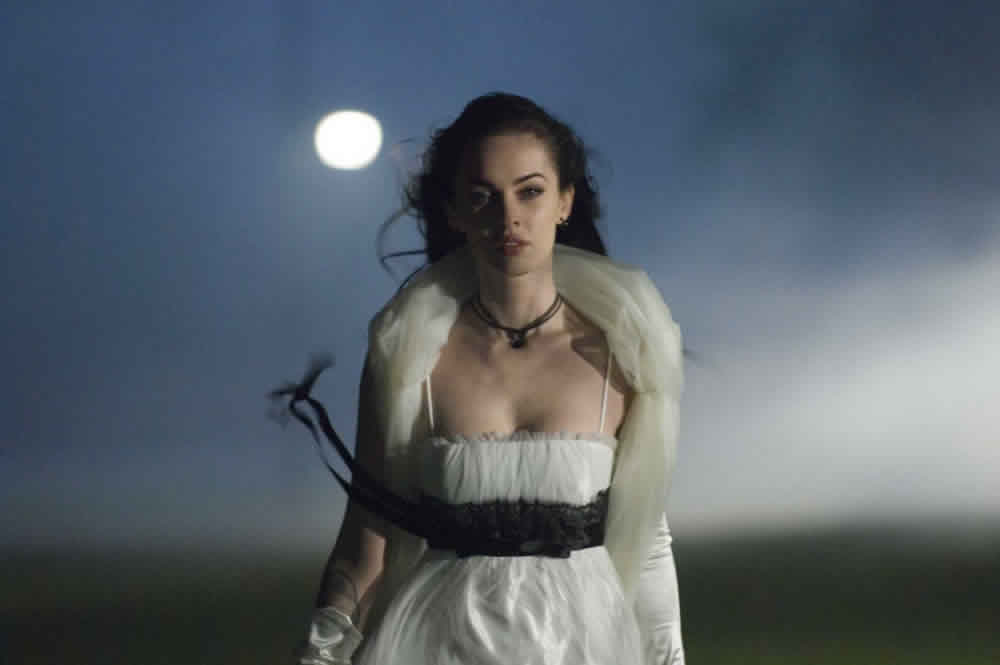 Photos courtesy of WENN and AllMoviePhoto