Shia LaBeouf covers Details Mag, admits that he hooked up with Megan Fox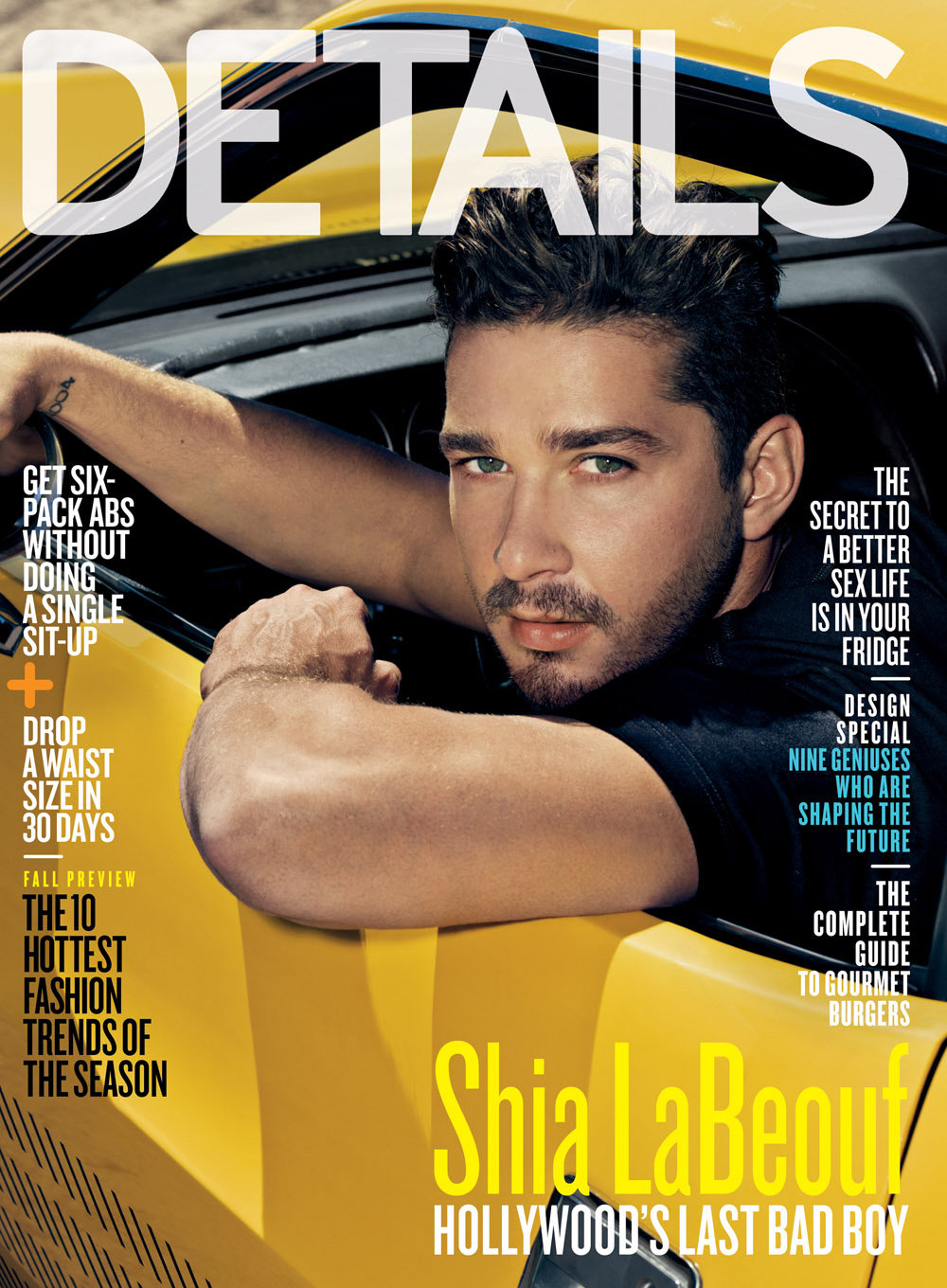 I can't help it – sometimes I find Shia LaBeouf very attractive. Not in a "I must have the Fassbender RIGHT NOW" kind of attractive, but sometimes Shia looks kind of dirty and sexy, and I could totally see getting drunk with him and bringing him home. He's the cover boy for the August issue of Details, and some of these photos are… nice. You can see the slideshow here. His scruffy facial hair is working, his arms look good, he's kind of dirty and sweaty, and YES, I have issues with men. Don't even start. Anyway, the Details piece is called "Hollywood's Last Bad Boy" – er… but it's a decent read. Shia usually gives a decent interview. Here are some highlights:
On his reported bar fight: "I'm at a bar, trying to be with my friends," he begins, still a little peeved several months after the night in question, "and a dude comes up to me and says he wants a photograph, and I say no." He's talking about the widely reported incident at Mad Bull's Tavern in Sherman Oaks in February that ended with one of Hollywood's most bankable stars chilling on the curb in handcuffs. "Then he comes up with his girlfriend and says it's for her, and I say, 'Actually, I'm a little topsy-turvy, man. Can I not?'"

On his lack of diplomacy: "I would like to be George Clooney diplomatic," the 25-year-old star concedes. "I just don't have the wherewithal yet or the inner serenity. My bullsh-t meter is tuned very sensitive. The minute it starts kicking up, I get back to truth, and sometimes that involves, you know, 'I don't want to take a picture.' And if that's the case, am I an a–hole for being honest? Or am I an a–hole for being dishonest, smiling in your picture and I f–king hate being there? Which one is worse? These are the questions I ask myself that George Clooney doesn't ask."

How he is, one on one: LaBeouf is good company, garrulous and intense, with an appealing touch of the angry young man about him. He spits constantly when he's outside ("I have a wet mouth") and is given to reciting poetry, reading me Charles Bukowski's "Bluebird" and "B as in Bullsh-t" off his iPhone. He drives an enormous black Silverado pickup and a Thruxton Triumph 900 motorcycle, carries a folding Kershaw knife, and displays a Holden Caulfield—esque allergy to phoniness that makes one wonder how he can stand Hollywood at all.

Fan favorites: "This is not to be comparing myself to DiCaprio, but I remember the hatred for him when every girl I liked wanted to . . ." He pauses. "It's not extraordinary envy, like Robert Pattinson fan-worship shit, but I do feel animosity from men. They feel like they want to challenge me. 'I just f–ked up Shia LaBeouf!' It's a story you can tell, and I guess you're cool for it."

His torrid past: There was that time he rolled his truck while "philandering around," as he says, with his Transformers: Revenge of the Fallen costar Isabel Lucas (then in a relationship with Entourage's Adrien Grenier). "It was sort of disastrous," LaBeouf says. "Neither one of us, I think, were in love. Just sort of experimenting or whatever." Technically the accident—in which LaBeouf's car flipped three times, pinning his arm and leaving his hand mangled—was the other driver's fault. But LaBeouf admits he'd had "three or four" beers a few hours before getting behind the wheel. Then there was the time he pulled his knife on a guy who'd gotten into a traffic beef with his mom, and the well-documented altercation with a security guard in a Chicago Walgreens. The misadventures that didn't make the papers, he says, are legion—including the day a few years back when he and Megan Fox were at a Taco Bell and the cashier made a rude comment to her and LaBeouf wound up going behind the register and whaling on the guy… LaBeouf proceeds to offer up so many noteworthy yarns—his near blinding when a spike punctured his eye socket while he was filming Transformers: Revenge of the Fallen (after 20 stitches, he returned to the set and "they shot from the other side," he says); his ill-fated sushi dinner with Hilary Duff ("probably the worst date either of us has ever had"); his backstage throwdown with Tom Hardy after a joke gone awry ("He never did that roughhouse stuff with me again")—that I suggest he write a book. He laughs. "Nah, dude. People write books about important sh-t."

Harrison Ford on Shia's criticism of the last Indiana Jones film: "I think I told him he was a f-cking idiot," the famously reticent star says. "As an actor, I think it's my obligation to support the film without making a complete ass of myself. Shia is ambitious, attentive, and talented—and he's learning how to deal with a situation which is very unique and difficult."

On hooking up with Megan Fox: Asked if he hooked up with Fox, LaBeouf nods affirmatively. "Look, you're on the set for six months, with someone who's rooting to be attracted to you, and you're rooting to be attracted to them," he explains. "I never understood the separation of work and life in that situation. But the time I spent with Megan was our own thing, and I think you can see the chemistry onscreen." When I inquire about Fox's status at the time with her longtime boyfriend, Brian Austin Green, LaBeouf replies, "I don't know, man. I don't know. I don't know. I don't know. . . ."—repeating the phrase exactly 12 times with various intonations, as if trying to get it just right. Finally, he says, "It was what it was."
[From Details]
OH DAMN. That Megan Fox thing is interesting, right? She and Brian Austin Green did break up a few times – allegedly, reportedly – and during the last Transformers film, it was widely believed that Megan and Shia were hooking up, but this is the first time either has ever confirmed it.
As for the rest of the interview – it's a good read, like always. Shia is, I think, in essence, a hustler, a grifter, a born bullsh-tter. He loves to brawl and drink and tell tall tales about his shenanigans. After I read one of his interviews, I always like him more, but then I forget about it once he gets into another liquor-soaked fight.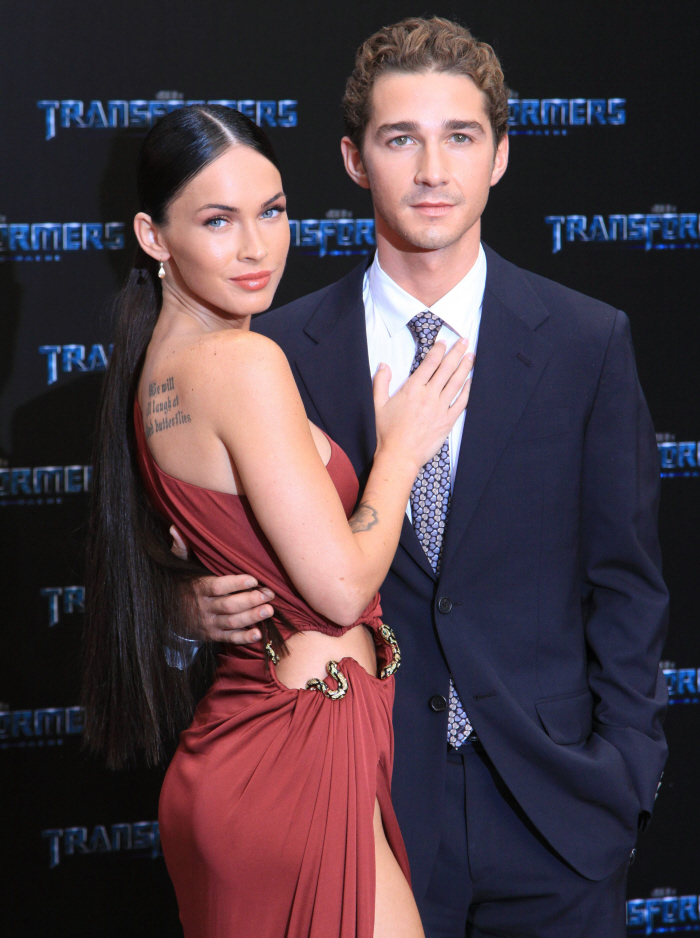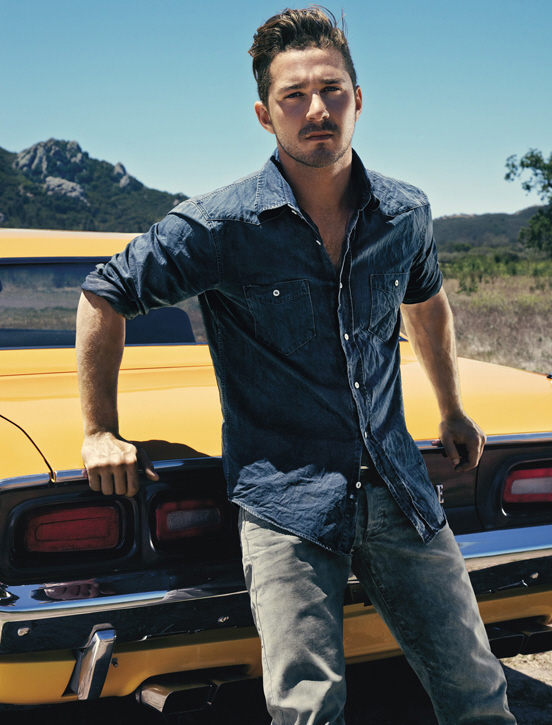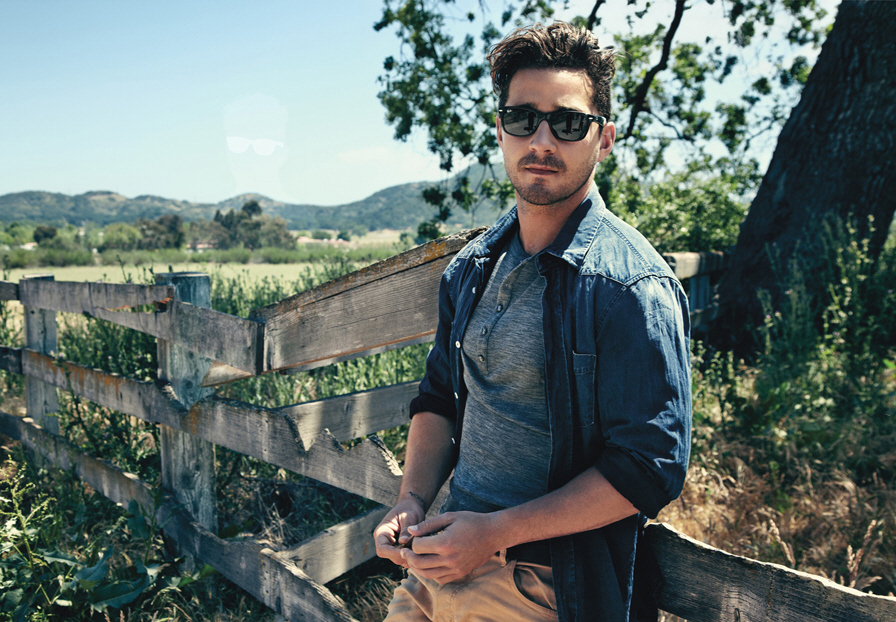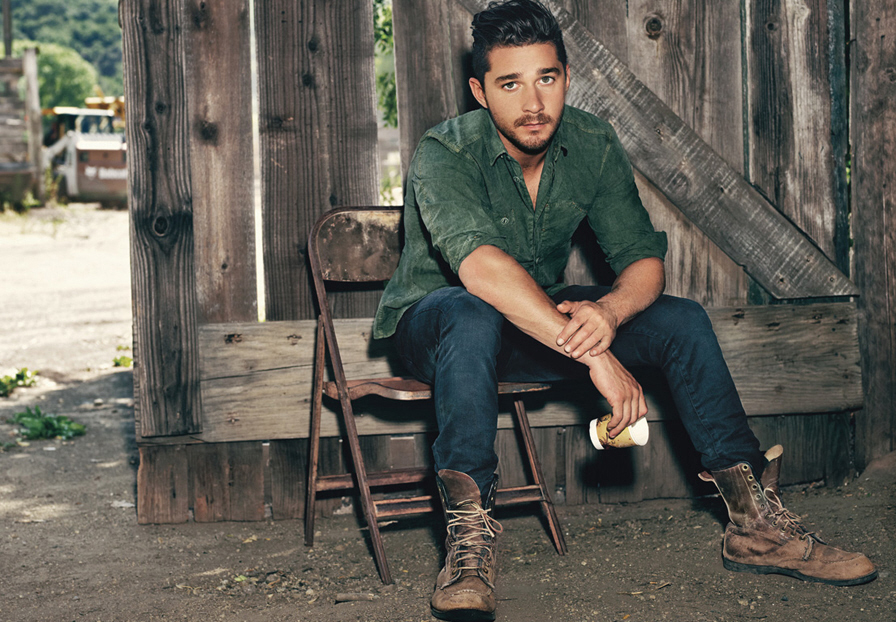 Photos courtesy of Details and WENN.

Written by Kaiser

Posted in Megan Fox, Shia LaBeouf

- Mariah Carey lip synced on American Idol [CDAN]
- Colin Firth is looking good [Lainey Gossip]
- Internet celebrity charged with murder! [D-Listed]
- What is Paz Vega wearing? [Go Fug Yourself]
- New bachelors on The Bachelorette [Reality Tea]
- Goodbye to The Office [Pajiba]
- Bachelor Sean's fiance cheats on him [Evil Beet]
- Britney Spears out with her man [Popsugar]
- Nina Dobrev works it [Popoholic]
- Cindy Crawford needs to lay off the 'tox [Celebslam]
- Who said it: Carrie Bradshaw or The Dalai Lama? [Buzzfeed]
153 Responses to "Shia LaBeouf covers Details Mag, admits that he hooked up with Megan Fox"