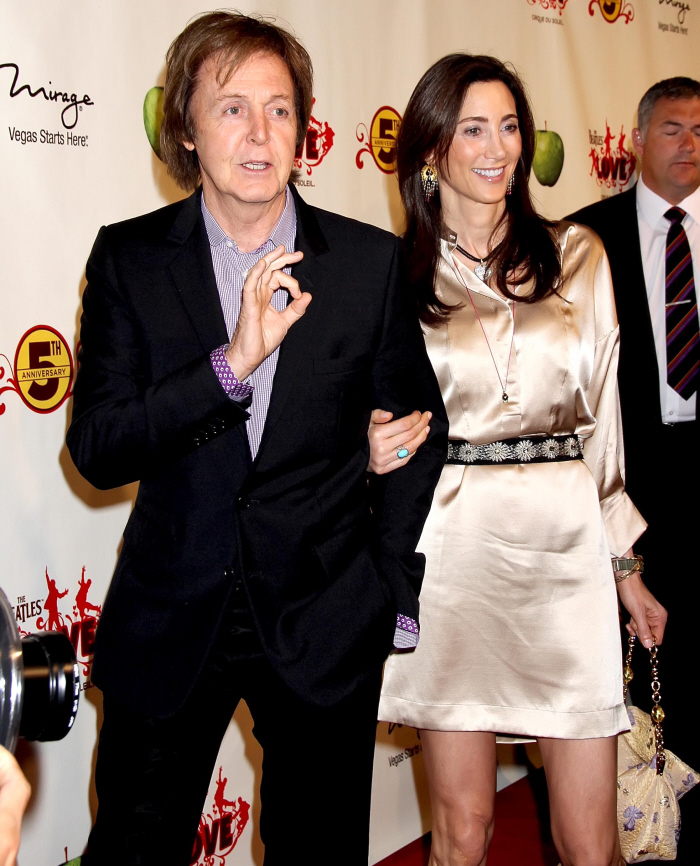 It's been reported all week, and now it looks like it's really going to happen – Paul McCartney is set to marry for the third time. His third wife will be American Nancy Shevell, a 51-year-old, once-divorced businesswoman. According to earlier reports, Nancy and Paul plan to tie the knot in "a small, intimate, elegant, classic wedding" in Sussex, England, and then they'll throw a big wedding reception in New York "later on". But! Paul and Nancy just posted a wedding notice in London, so all of those reports might be crap:
Paul McCartney is one step closer to saying "I do!"

The former Beatle and his bride-to-be, New York City businesswoman Nancy Shevell, have posted a notice announcing their intention to marry in London.

Known as a banns, the notice was filed by the couple in person at the Old Marylebone Town Hall in London this week and posted on Wednesday.

The venue — that has four rooms that can seat 20-100 guests — is the same one that McCartney, 69, chose to wed his late wife Linda in 1969. Paul and Linda's daughter, Mary, also chose the venue to get hitched last year.

"It will be a small, intimate wedding," a source tells Us Weekly of McCartney's wedding to Shevell, 51, which will be his third. "It's going to be very elegant and classic."

Following a 16-day waiting period, McCartney and Shevell — who announced their engagement in April — can legally tie the knot on or after September 30.
[From Us Weekly]
So it's not happening this weekend, alas. This will be Paul's third marriage, after his first marriage to Linda, who died in 1998, and his second marriage to Heather Mills, which ended in divorce in 2002. Heather reported got a $35 million payoff/settlement, which she blew through very quickly, reportedly.
As for Nancy… she's supposed to be very wealthy on her own, and Paul is showering her with gifts too. Her engagement ring cost $650,000, and Paul is so convinced that Nancy isn't interested in his money that he's reportedly eschewed a prenup:
[Paul McCartney is] reportedly rebuffing a prenuptial agreement.

Shevell's own wealth is only part of the reason McCartney is eschewing a prenup, Popeater's Rob Shuter told ABCNews.com. "Paul is saying, 'This girl is not Heather,'" he said.

"She's a very, very different lady than Heather Mills," Shuter said. "She's incredibly wealthy and successful in her own right."
[From ABC News]
We'll see. I mean, it's obvious that Nancy isn't a Heather Mills-type, but who knows? So far, Nancy has seemed discreet and elegant, and I suspect she'll be the perfect trophy wife/companion to Paul.
Since I have Showtime, I keep watching the documentary Paul did called The Love You Make, all about Paul putting together the 9/11 concert back in 2001. Paul's general character surprised me – he comes across as a very nice man, of course, but what surprised me was his incredible focus, and his incredible memory. You'd think that with all of the drugs he took in 1960s, he wouldn't be able to remember anything from that period, but the word "encyclopedic" kept popping up in my mind while I watched him. Anyway, I get the feeling that Paul just wants a woman who will be his friend, someone he can talk to, and be his companion at this point. I hope Nancy is good to him.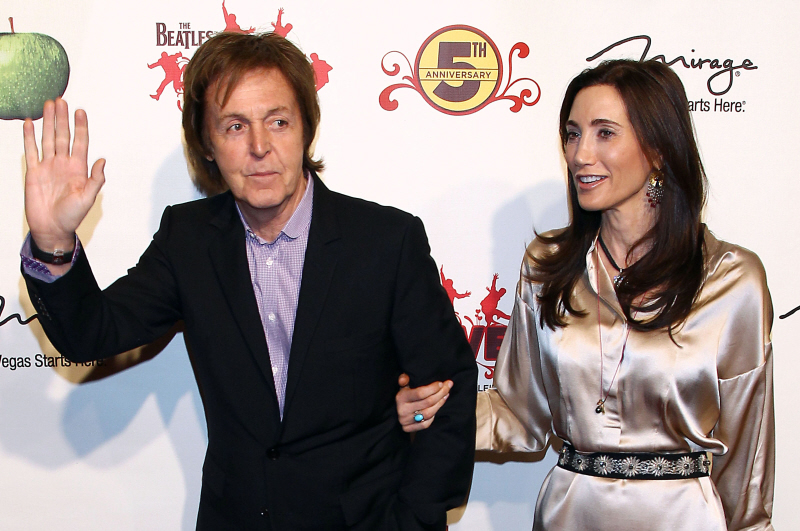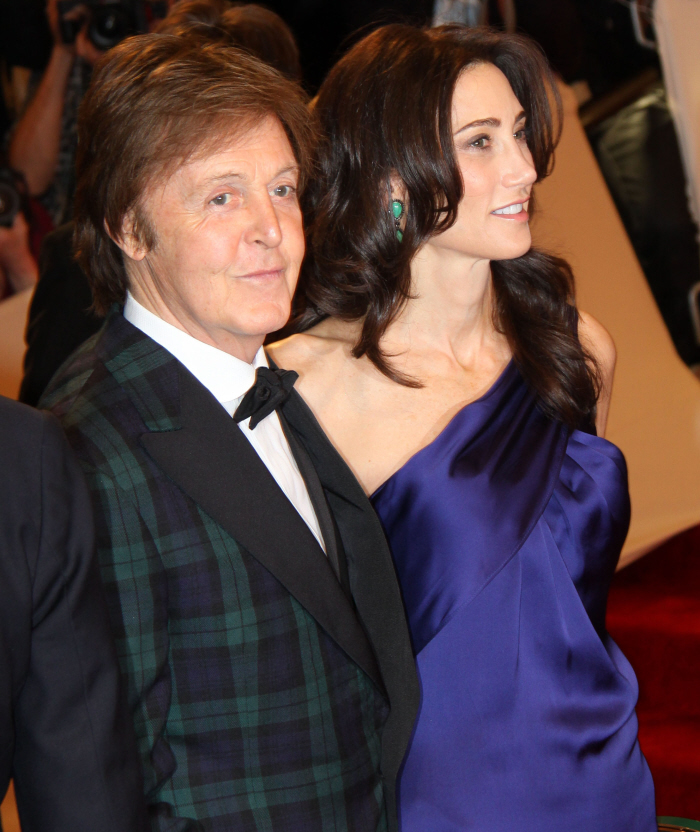 Photos courtesy of WENN.