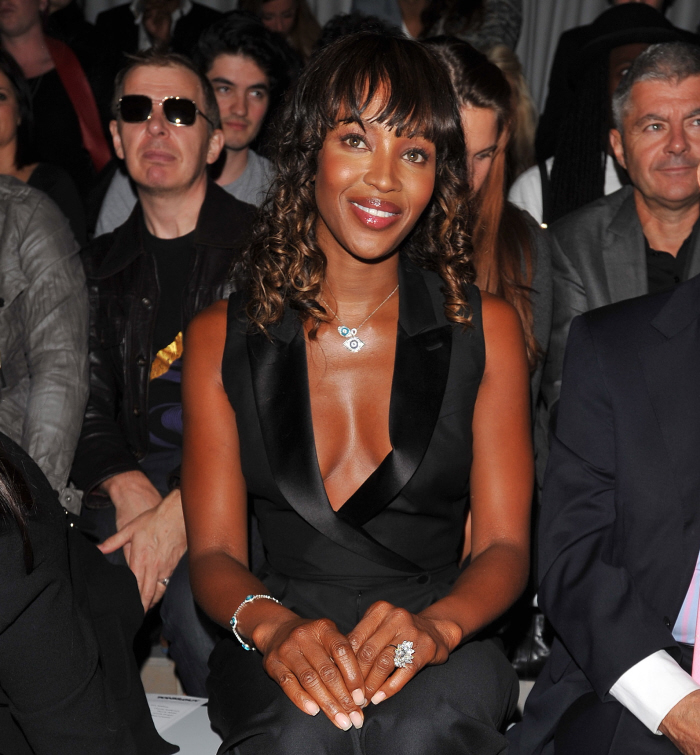 Naomi Campbell was in London last night, and these are some photos from her courtside seat at some runway show (London Fashion Week has begun). First, let me just say something: I've just spent too much time looking at Naomi's fully-exposed breast. You see the little tuxedo vest she's wearing? There's nothing underneath it, not pasties, not tape, nothing. When she left the venue, Naomi exposed her boob to the paparazzi, and one of our agencies has the photos and… her nipple looks very strange to me. The boobs are not bolt-ons or anything but… something's weird. So weird that I asked CB to look at Naomi's breast and she find the nipple situation weird too, but all that proves is that CB and I need to stop spending twenty minutes looking at Naomi Campbell's boobs and emailing each other comments like "It looks like a pencil eraser" and "I think it's engorged."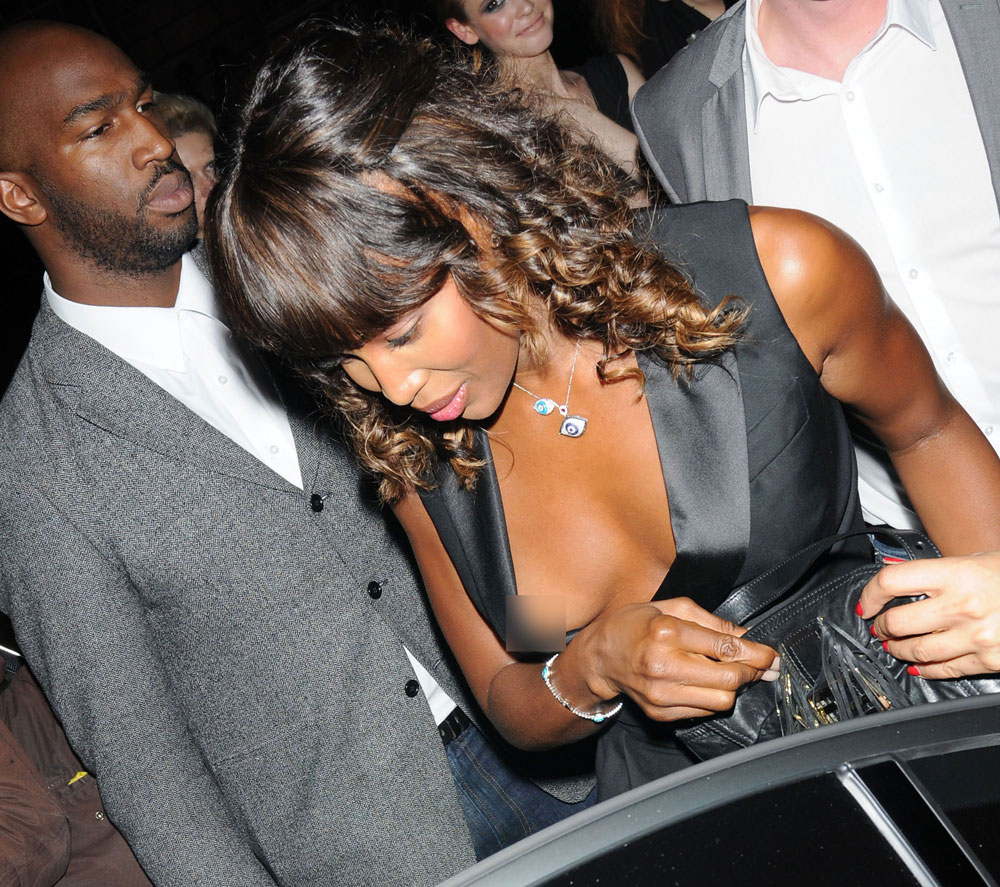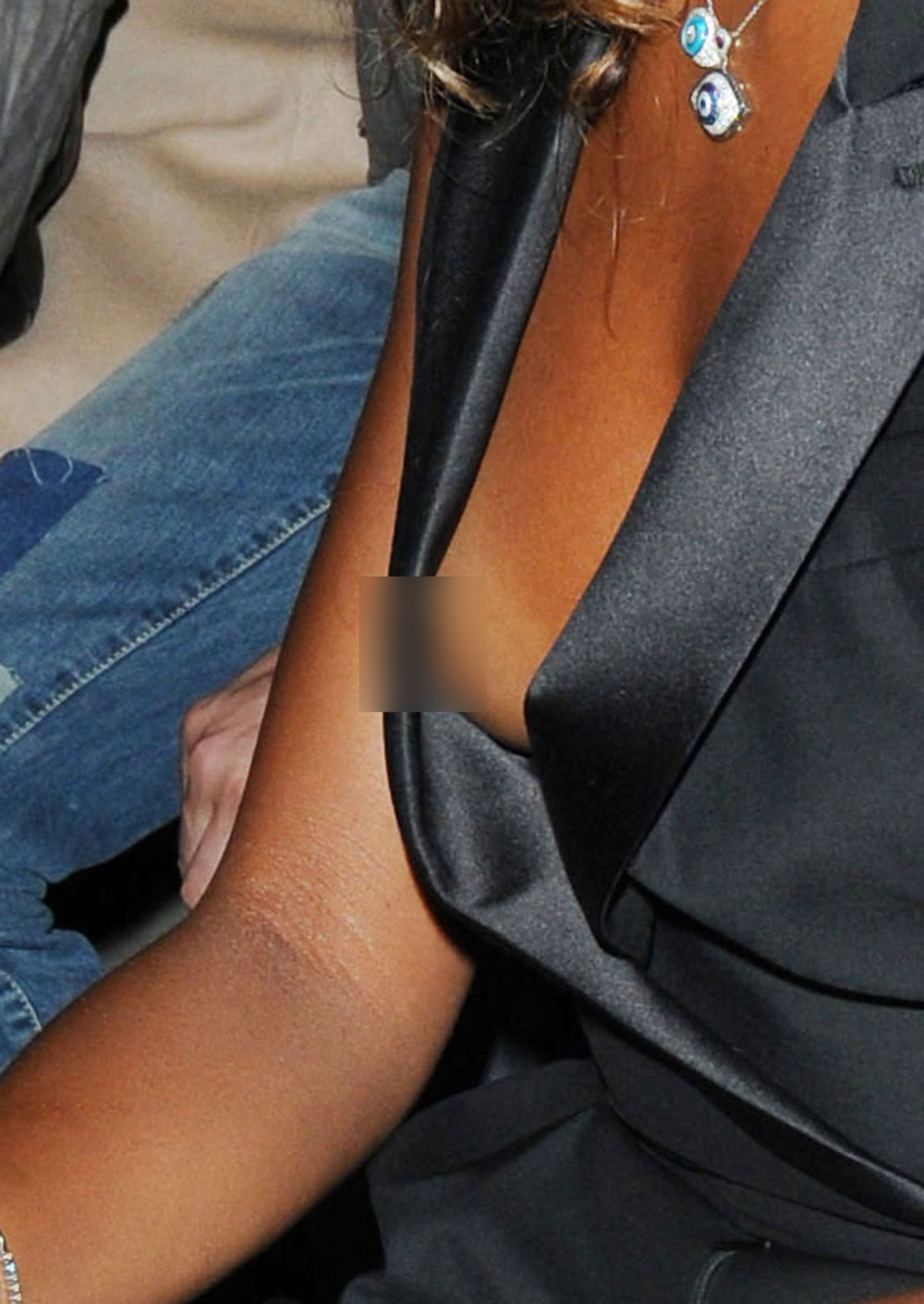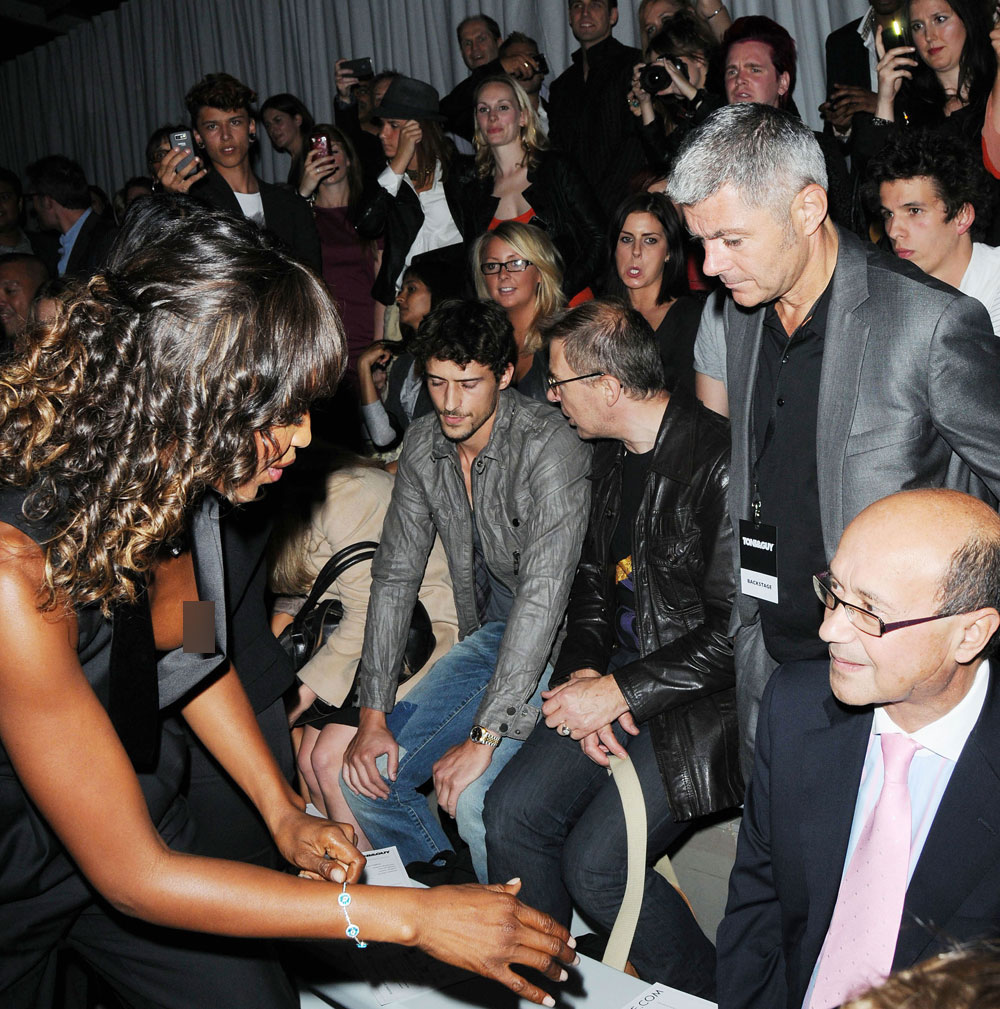 Anyway, as you can see in these (other, non-boob) photos, Naomi was flashing a gigantic diamond ring on left hand. This has caused there to be even more speculation about Naomi possibly being "engaged" to her lover Vladislav Doronin. The engagement rumors have been around for a while, and last year, Naomi was wearing an absolutely enormous cabochon emerald that many suspected was her "engagement ring" – see photos here. And now she's wearing a huge diamond ring? Interesting. We know how much the bitch loves her diamonds.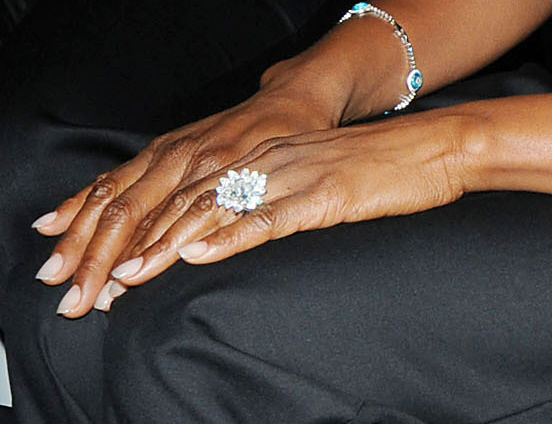 AFTER months of rumours as to her marital state – engaged or otherwise – Naomi Campbell gave us a big clue last night as she graced the LFW front row wearing what can only be described as an enormous sparkler.

Campbell has been dating Russian property billionaire Vladislav Doronin since 2008 and – although she hasn't yet spoken about her rumoured engagement – she did move to Moscow last year to live with him.

The supermodel smiled and chatted with fellow front-rowers, including Olivia Palermo, before making a speech about Toni & Guy's influence on the fashion industry at the brand's show.
[From Vogue UK]
So, big diamond, living with him in Moscow, it all sounds like it's on, right? Just remember that Doronin is married, with kids, and that his wife isn't giving him a divorce any time soon. Doronin still spends holidays with his family, and the rest of the time with his mistress, Naomi. Still, Naomi isn't stopping anyone from referring to her as Doronin's "fiancée" – Naomi even told Oprah that she's engaged, so… does Naomi think that she's ever going to walk down an aisle with Doronin? I think she's being played, but only if she really does want to get married. I think he'll give her jewelry and go on vacation with her, but he's not going to marry her.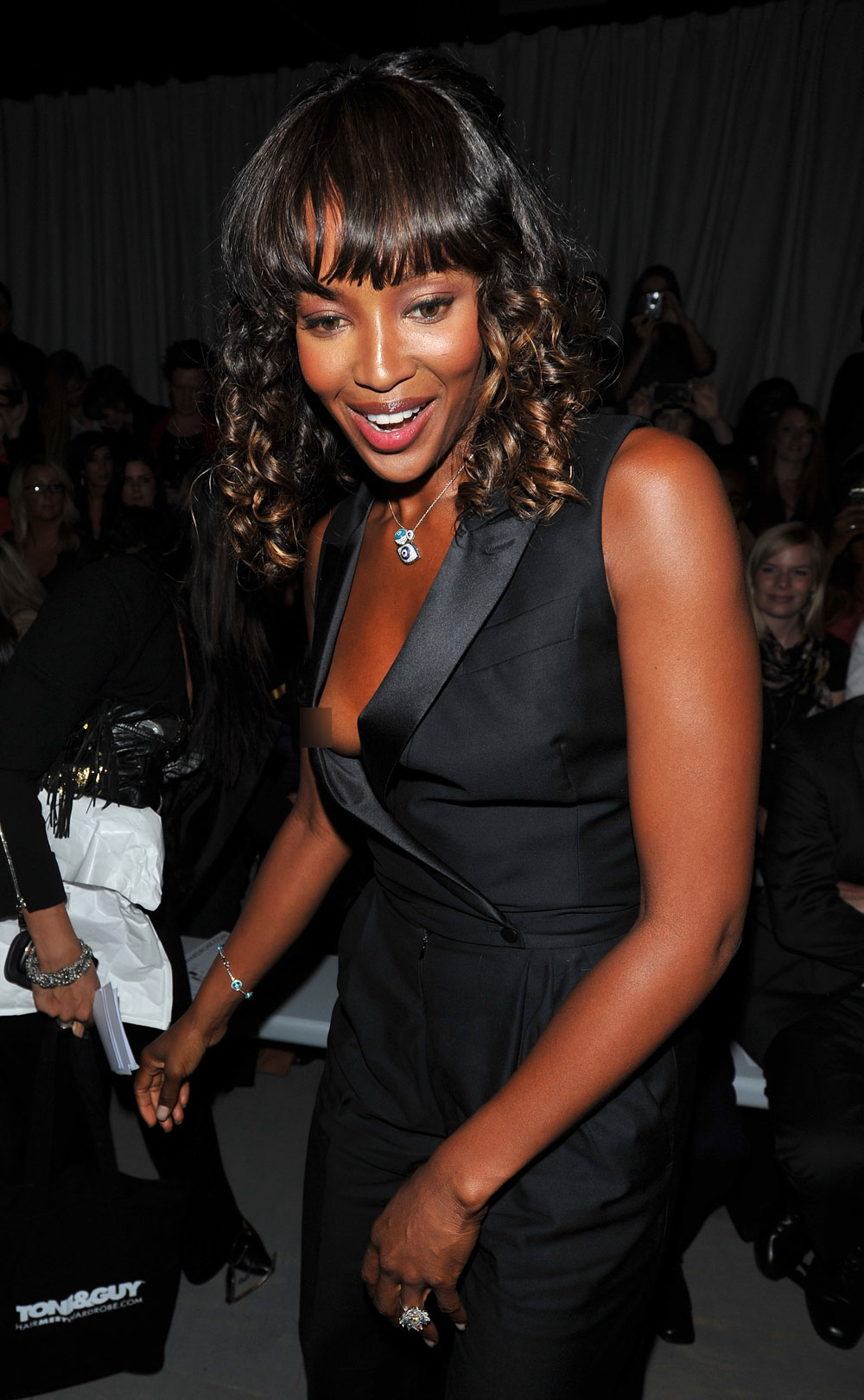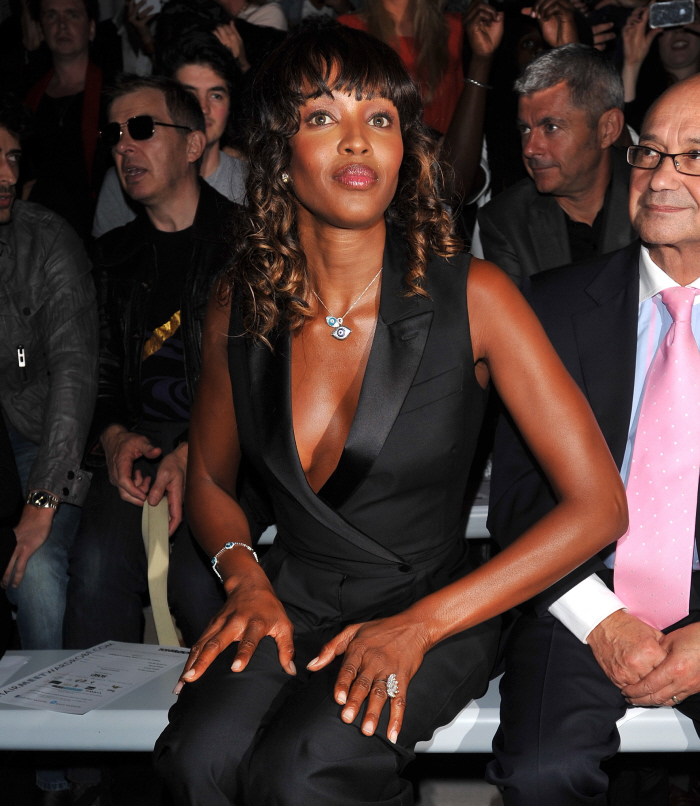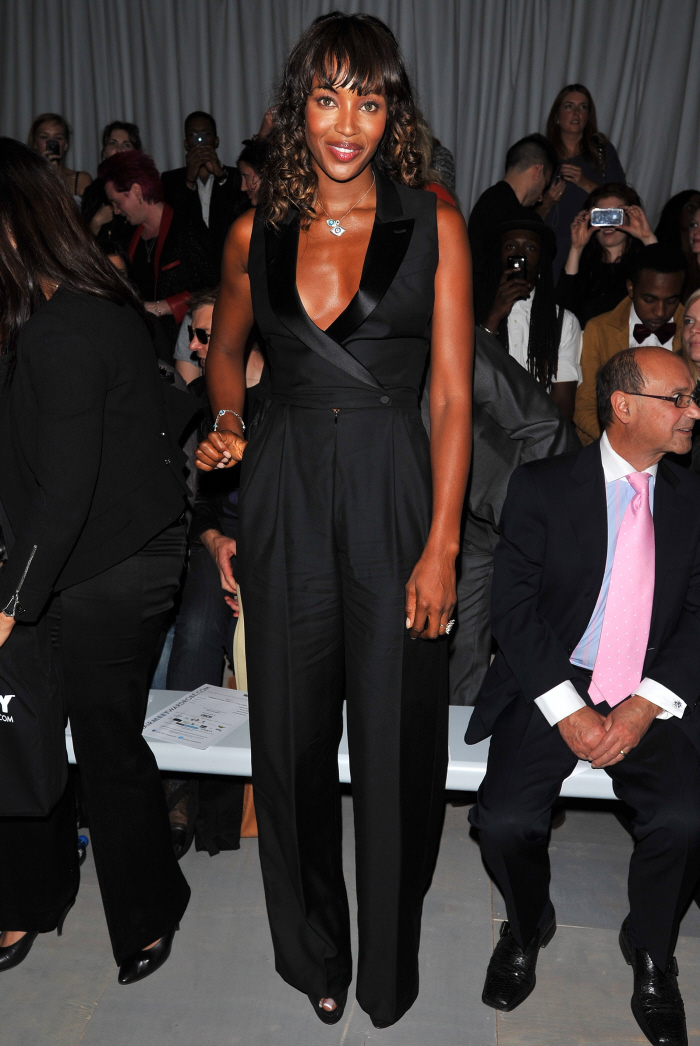 Photos courtesy of WENN.