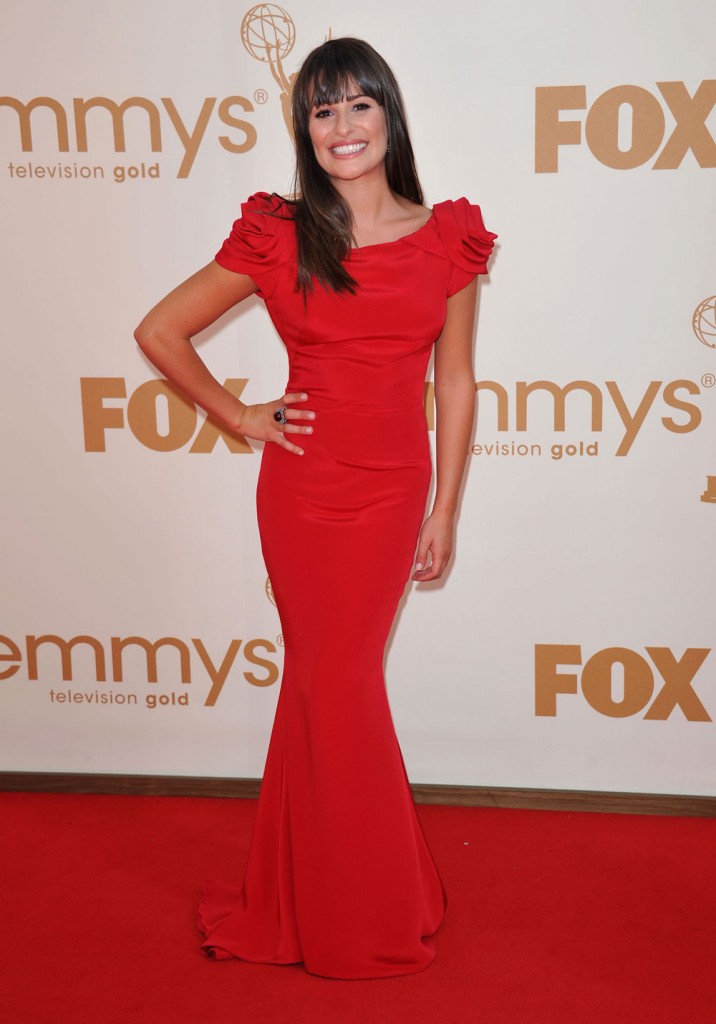 In a sea of elegant, simple gowns at the Emmys the younger ladies of Glee were all a little too fussy and try-hard for my taste. To recap, Glee didn't take home anything this year except a guest spot award for Gwyneth Paltrow, which was presented at a separate ceremony that Goop didn't bother to attend. Since Gwynnie's dress was so bad, Kaiser will make fun of it in another post. Right now let's focus on the actual stars of the show, who all brought the fug.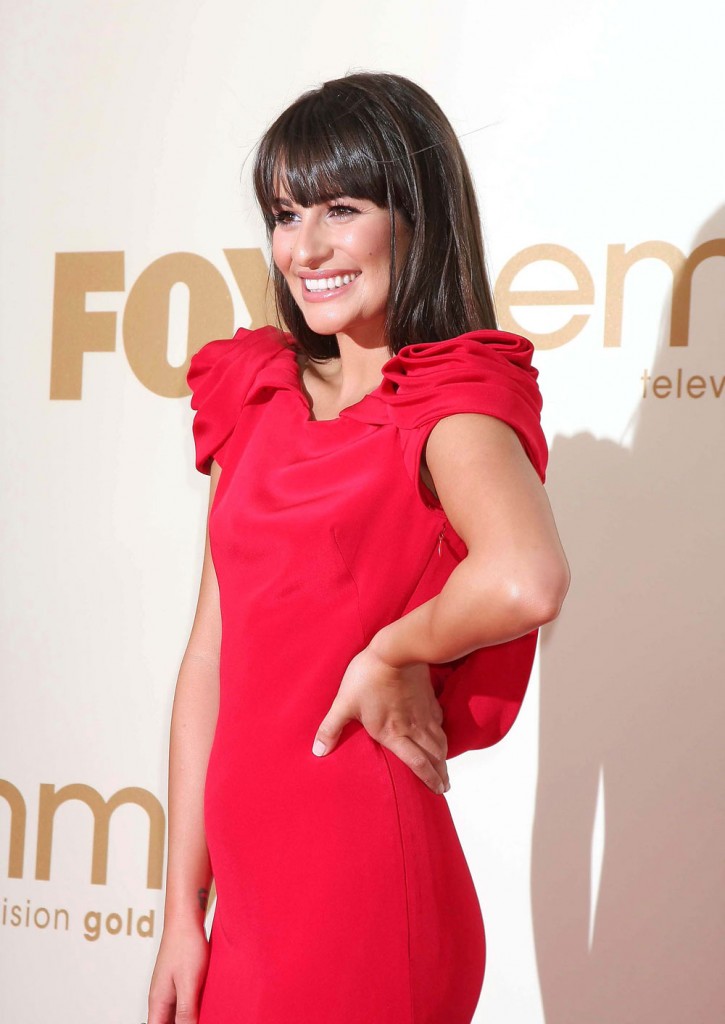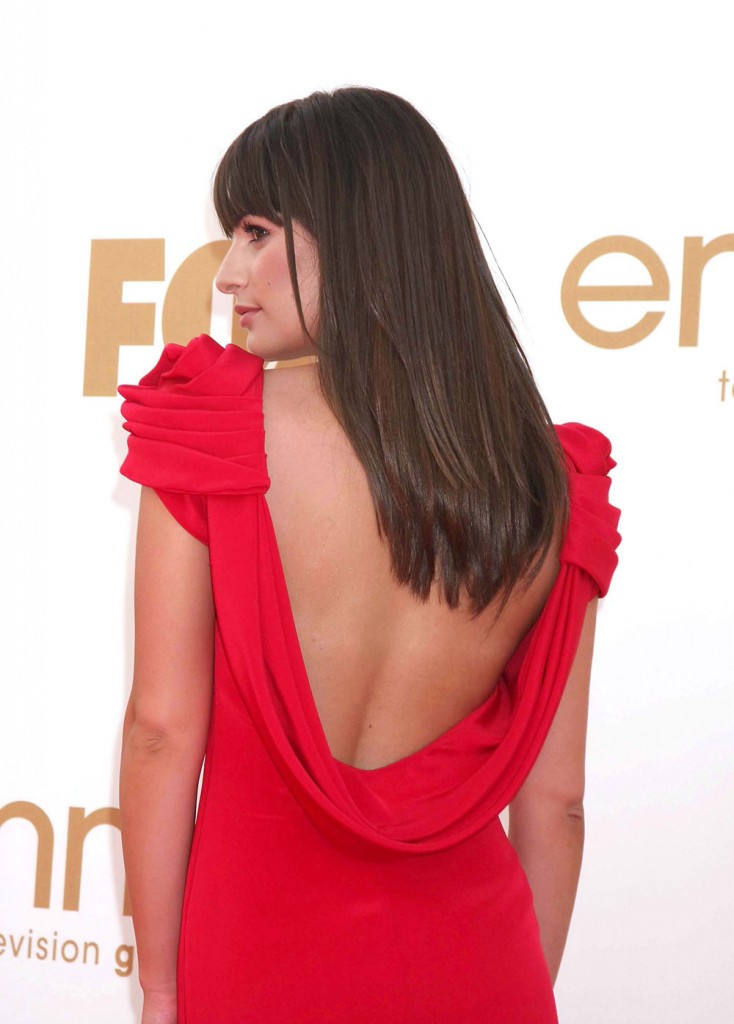 First off is Lea Michele in Marchesa. The cut of this dress is ridiculous. I like the color and the back is really cute, but look at those shoulders, which consist of some kind of bunched up material in a vaguely rose-like configuration. It makes her look like a football player, and like she's ready to kick someone's ass, which is probably the case given all we've heard about her. She loves red dresses and sometimes can look decent in them, but this one is a fail.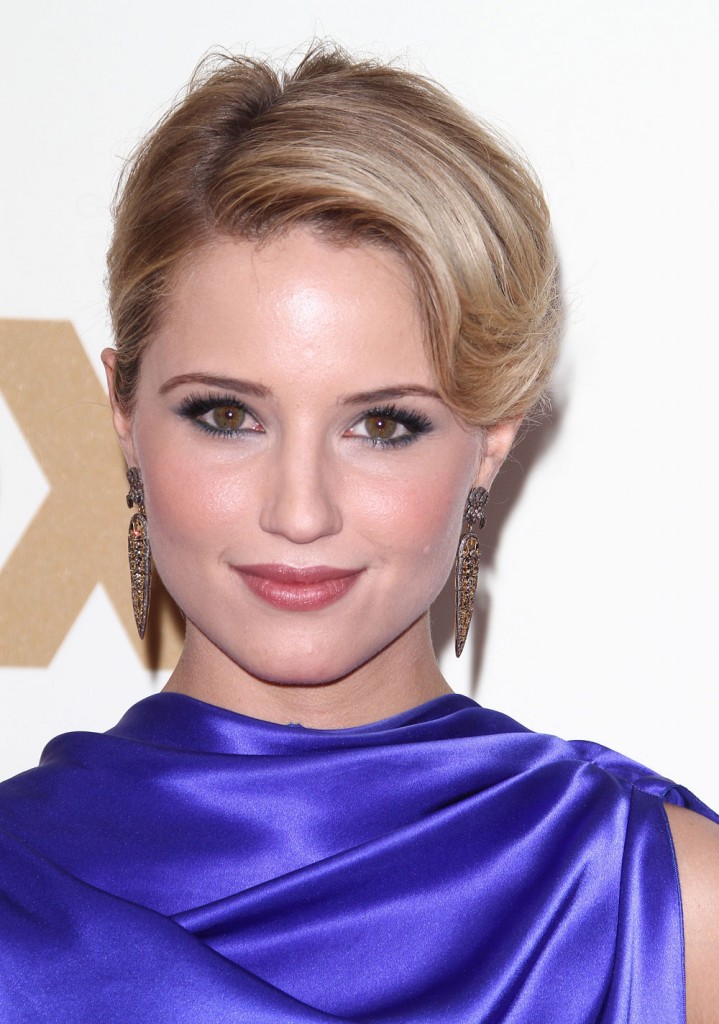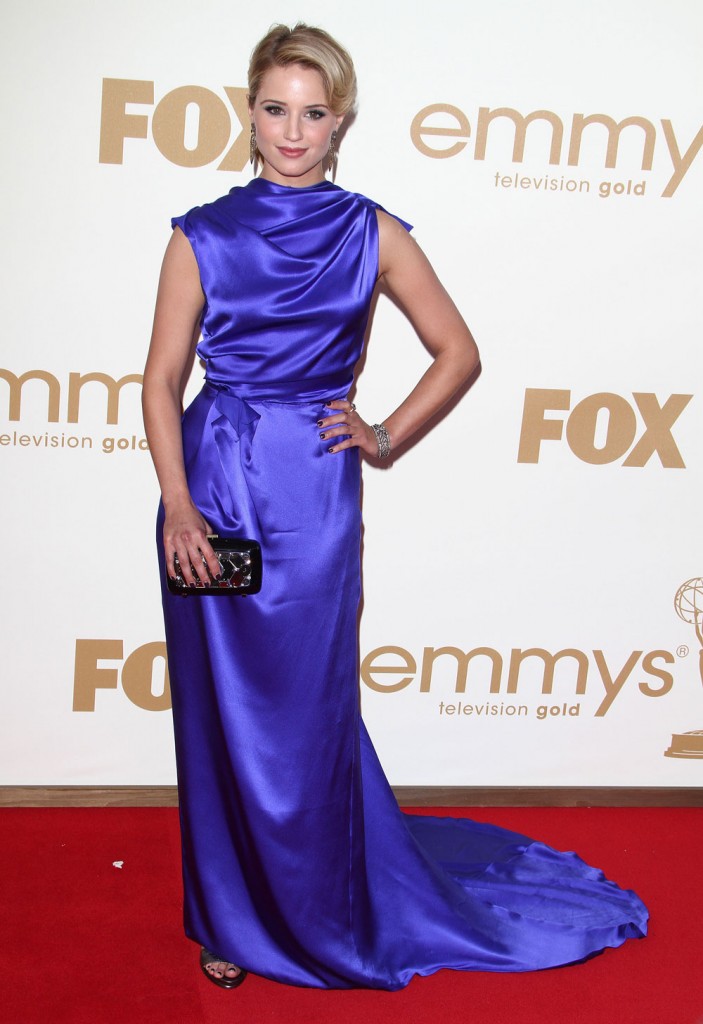 Here's Dianna Agron in a baffling Roksanda Ilincic draped blue dress. It looks very matronly, especially paired with that terrible hair. She never gets it right. It's a shame because she's could really wear the hell out of some gorgeous gowns.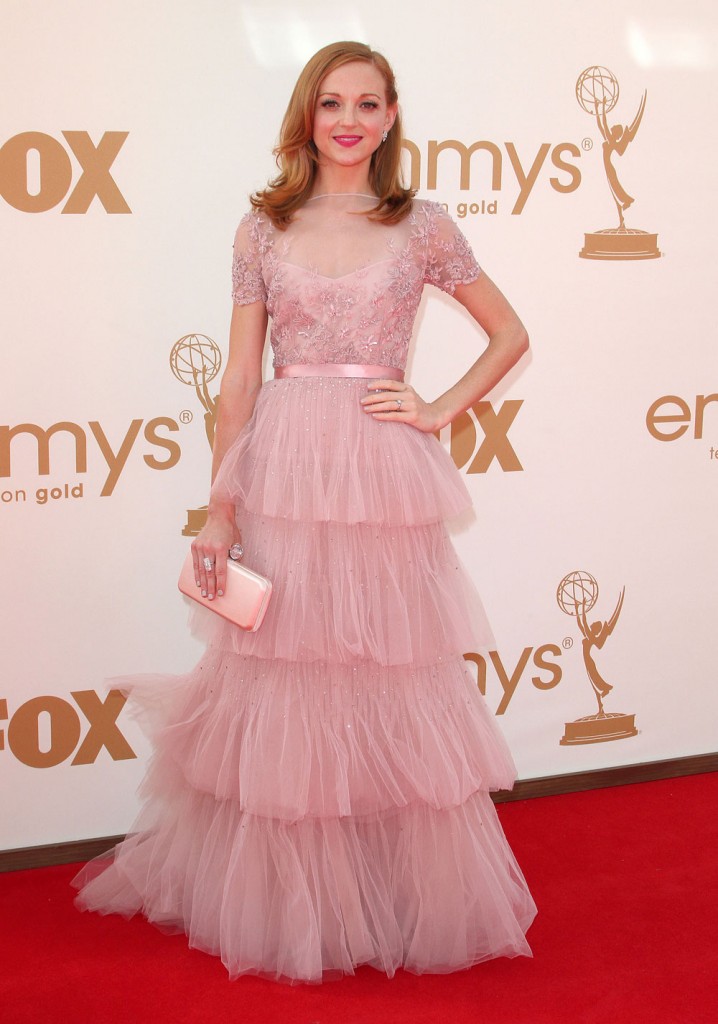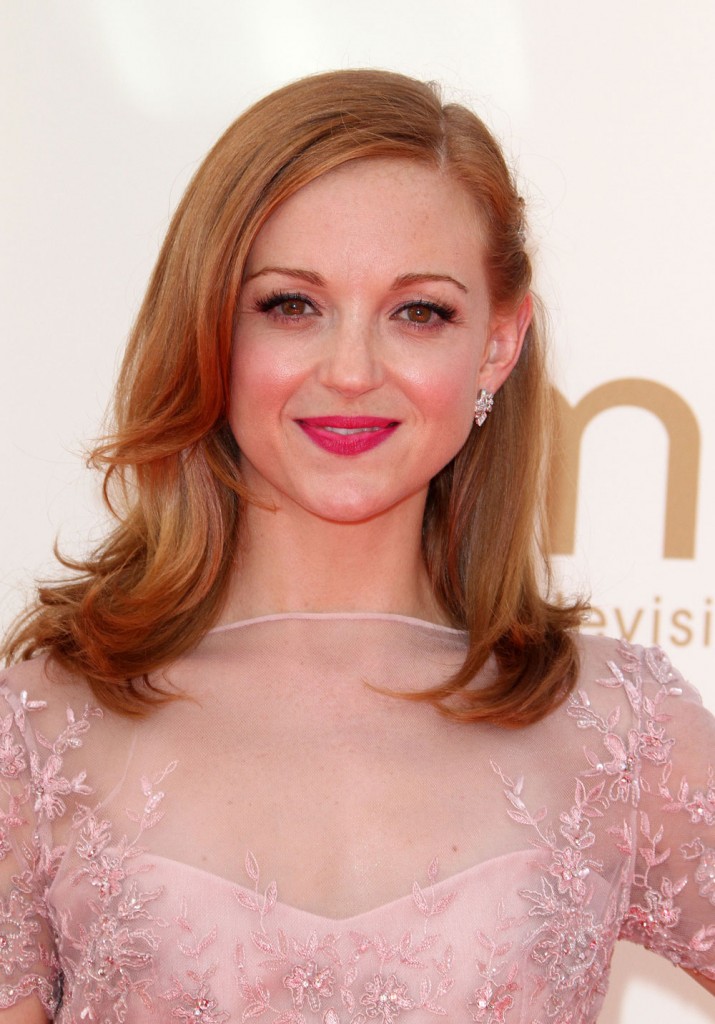 Jayma Mays in a bizarre tiered tulle Zuhair Murad monstrosity. She looks like she's trying to channel her Glee character's style. This is also reminiscent of one of those "lady" toilet brush cover from the 70s.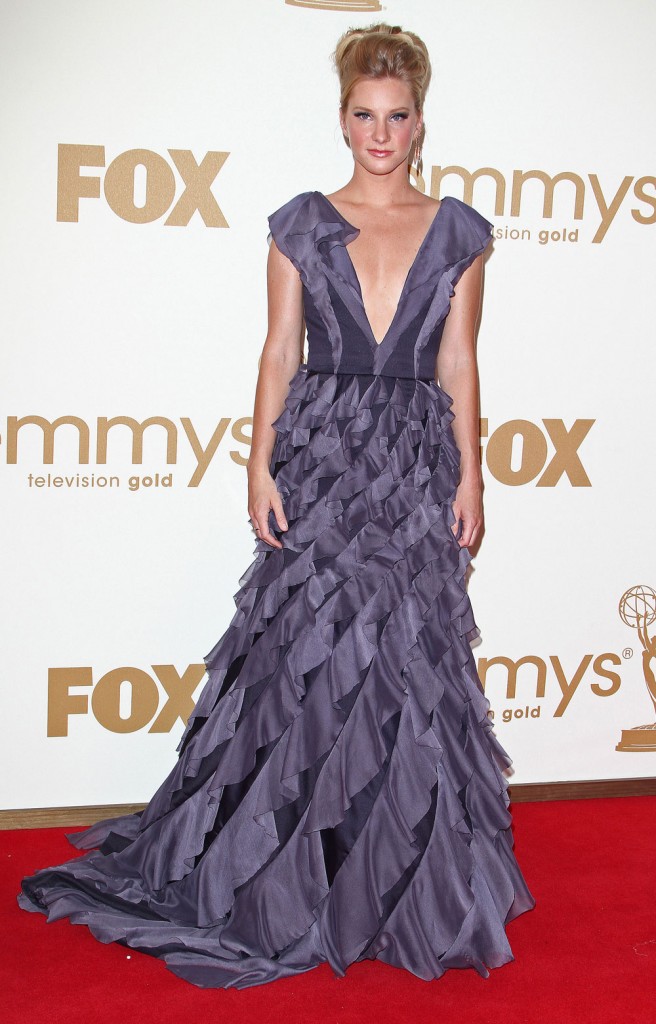 Ditto on Heather Morris in this jaw-dropping (not in a good way) purple-ish v-neck gown with diagonal ruffles. It looks like Givenchy, but I can't get a designer ID on it. Whatever it is, it's way too fussy. Look at her high hair and overdone makeup too.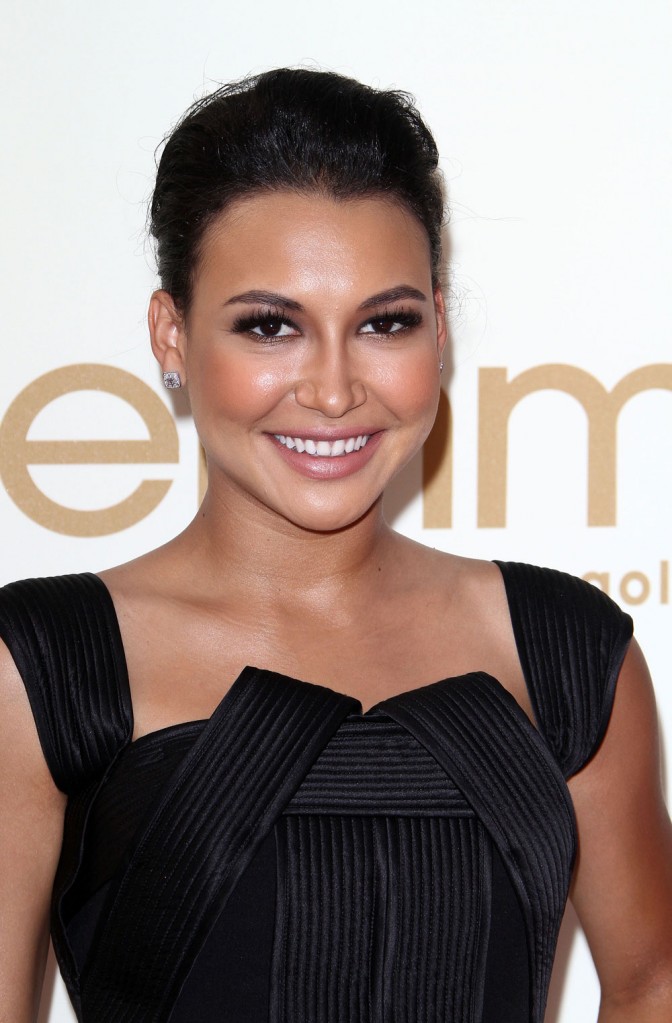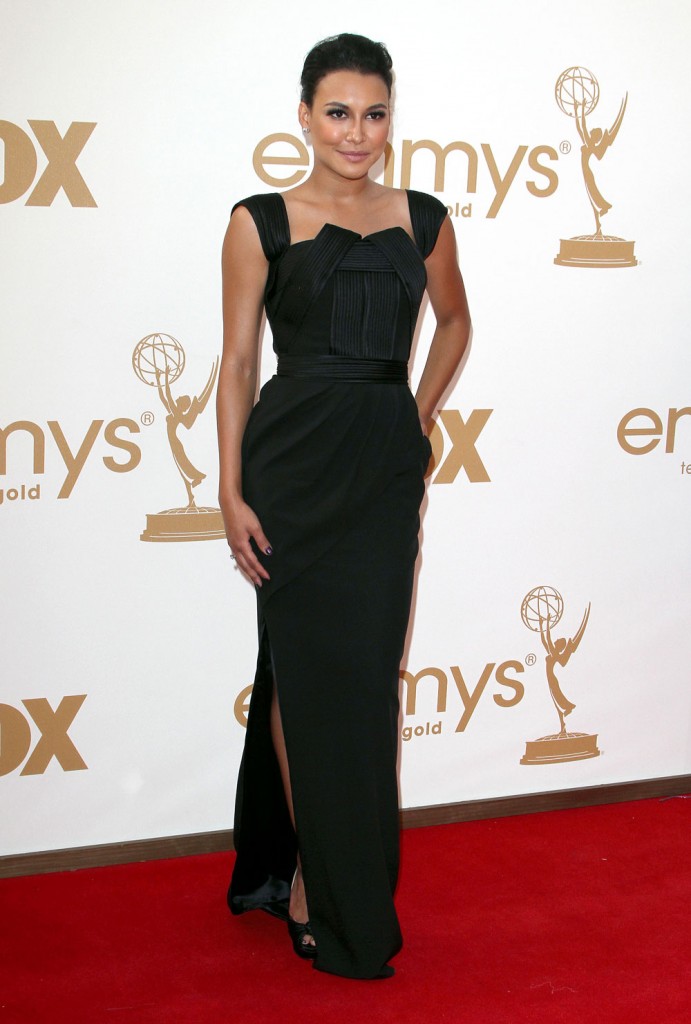 Naya Rivera in an intricately folded black dress. It's not amazing, but it's not bad either. Compared to her co-stars she was well dressed.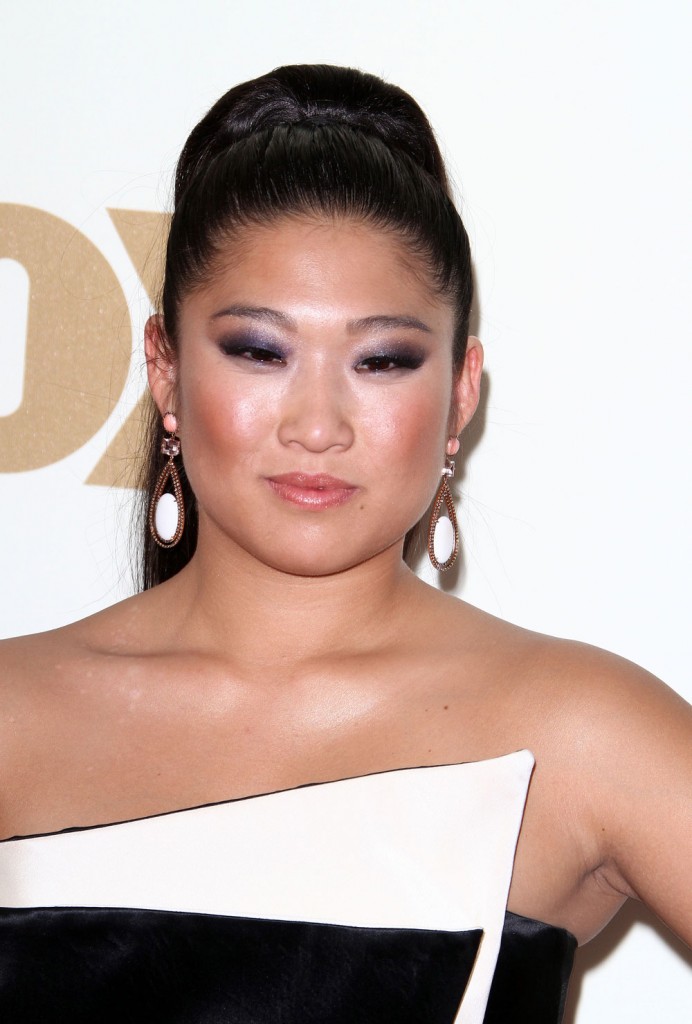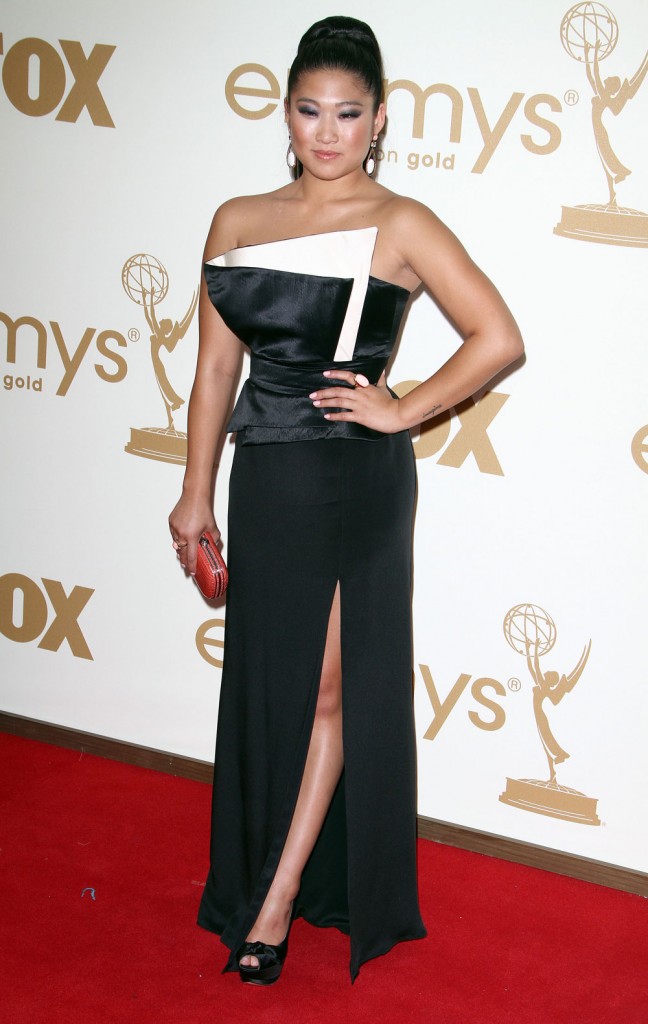 Jenna Ushkowitz in a Duran-Duran looking cubic black and white gown with a high leg slit and black peep toe shoes with bows on them. Did she share a hair and makeup artist with Heather Morris and Naya Rivera? They all have puffy fug hair, heavy eyeshadow with giant fake lashes and neutral lips and cheeks. I wouldn't be surprised if they had the same stylist too.