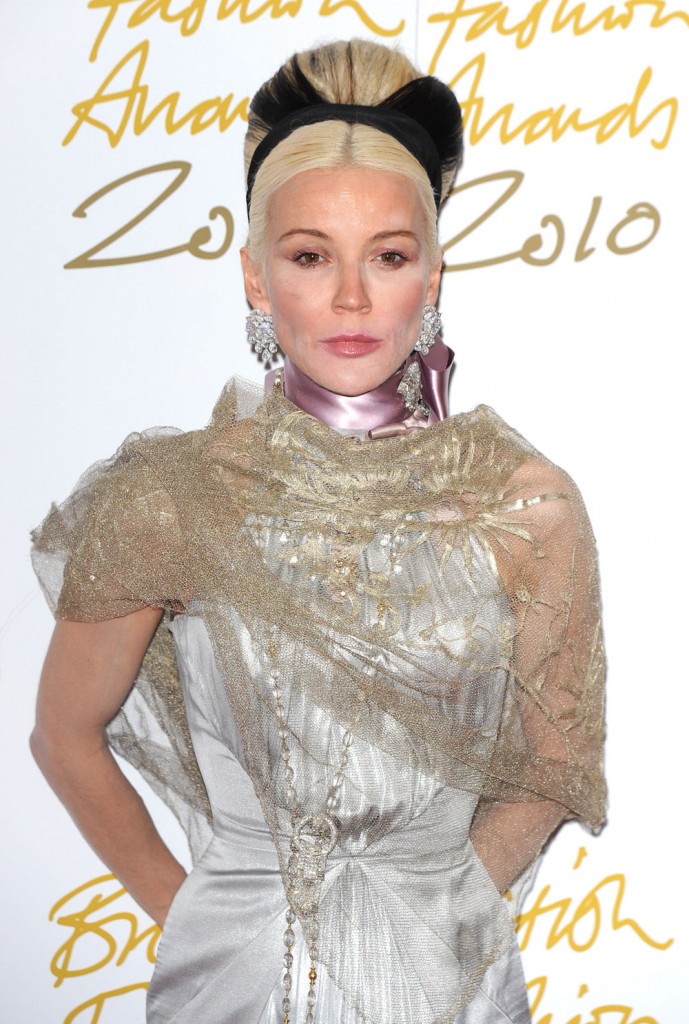 I've never really heard of this woman Daphne Guinness, but she's the heir to the Guinness beer empire and an eccentric who frequents the fashion world. 43 year-old Guinness was close to the late designer Alexander McQueen and is known for her creative fashion. There's a new profile of her in The New Yorker, and Radar has some eyebrow-raising excerpts. When offered lunch during a photo shoot for the magazine, Guinness spatted "I'll eat when I'm dead!" That shouldn't crack me up as much as it did. Here's more:
In a recent interview with New Yorker Magazine style icon and international heiress Daphne Guinness, whose couture is currently on display at the Fashion Institute of Technology in New York City, has revealed her stay skinny mantra – and it is sure to shock eating disorder groups.
"I'll eat when I'm dead!" the startling thin and pale-faced fashionista exclaimed when offered lunch during her photo shoot with the magazine.

According to the publication, the 43-year-old Brit, who is the daughter of brewing heir Jonathan Guinness and the ex-wife of Spyros Niarchos, keeps her stick-thin figure through a diet of Red Bull and Ensure shakes.

She defended her diet by simply stating, "If I eat, I can't work."

A few years ago, Kate Moss created controversy when she coined the phrase "nothing tastes as good as skinny feels."
[From Radar Online]
Kate Moss didn't coin that phrase "nothing tastes as good as skinny feels," she just repeated it. It had been around for years before Kate mentioned it in an interview as her motto. Kate hedged that statement with "You try and remember, but it never works." Contrast Kate's statement with this woman who doesn't eat solids and admits it openly.
The New Yorker hasn't made the full profile of Guinness available online, but the abstract they've posted is amusing. They describe her personality as "that of a slightly deranged fairy invented by C.S. Lewis." She's divorced with three children, and she openly dates a married man.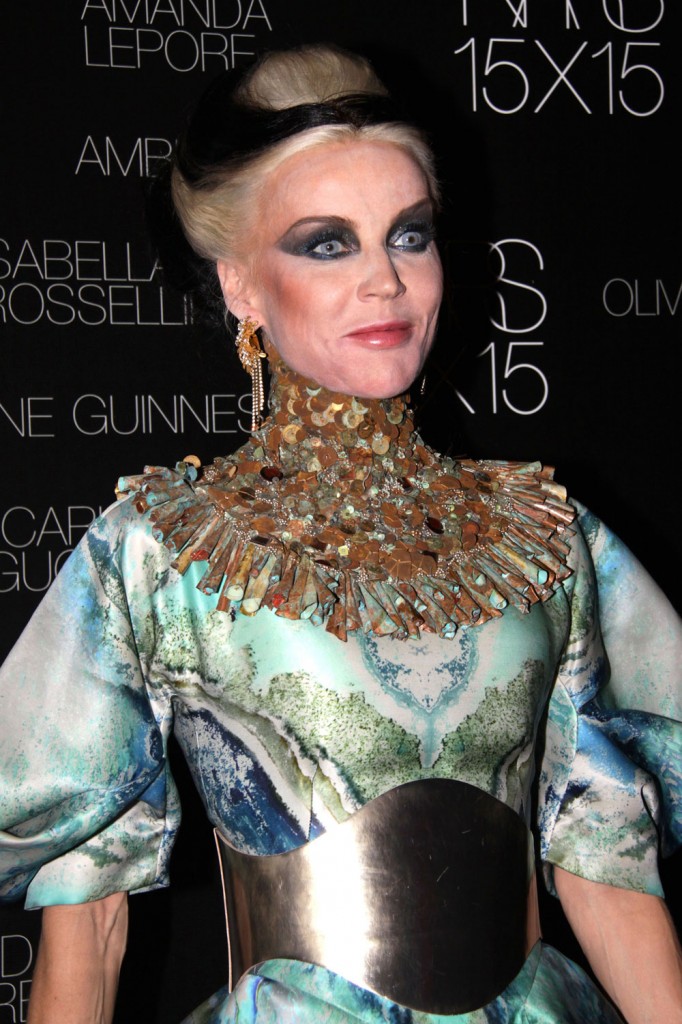 Guinness was a friend of McQueen, as well as an aficionado of his designs. She owned close duplicates of many of the clothes in the exhibition. Guinness has been variously described in the press as an heiress, a muse, a socialite, a designer, and an artist, and though all these characterizations are partly accurate, none quite conveys her affect, which is that of a slightly deranged fairy invented by C.S. Lewis. Her aesthetic is often futuristic, but she also appears to have come from a bygone age when getting dressed was considered a demanding form of self-expression, rather than an opportunity to wallow in spandex-enabled comfort. With her fondness for lace ruffles and velvet chokers and frock coats of the sort worn by Regency dandies, and the disciplined line of her silhouette, Guinness often resembles both a Gainsborough portrait of a lady and a Gainsborough portrait of the lady's husband. Her appearance is so interesting it suggests that her appearance is the least interesting thing about her. Guinness's father is Jonathan Guinness, a baron and an heir to the Irish brewery fortune; her grandmother was Diana Mitford, whom she resembles in appearance. Guinness married Spyros Niarchos, a son of Stavros Niarchos, the Greek shipping billionaire, in 1987, when she was nineteen. They had three children. Guinness was divorced in 2000 and returned to London with her children; in recent years, however, they have lived primarily with their father. For the past five years, Guinness has been involved with Bernard-Henri Lévy, the French philosopher and timber heir. Lévy is married to Arielle Dombasle, an actress and a chanteuse. This fall, the museum at the Fashion Institute of Technology will devote one of its galleries to about a hundred of Guinness's most important pieces. Valerie Steele, the director and chief curator of the F.I.T. museum, puts Guinness in the lineage of Grace Kelly, Tina Chow, and Nan Kempner—women whose wearing of clothes amounts to a form of creativity in itself.
[From The New Yorker]
So what came first, the Red Bull and Ensure diet or the grumpy wackiness? Anyone who tried to subsist on caffeine and chemicals would start to go crazy as hell after a few weeks. I suspect that's her natural personality, though, and that she prefers to let it shine and starve herself at the same time. She doesn't look too skinny in recent pictures so that Ensure must be working for her.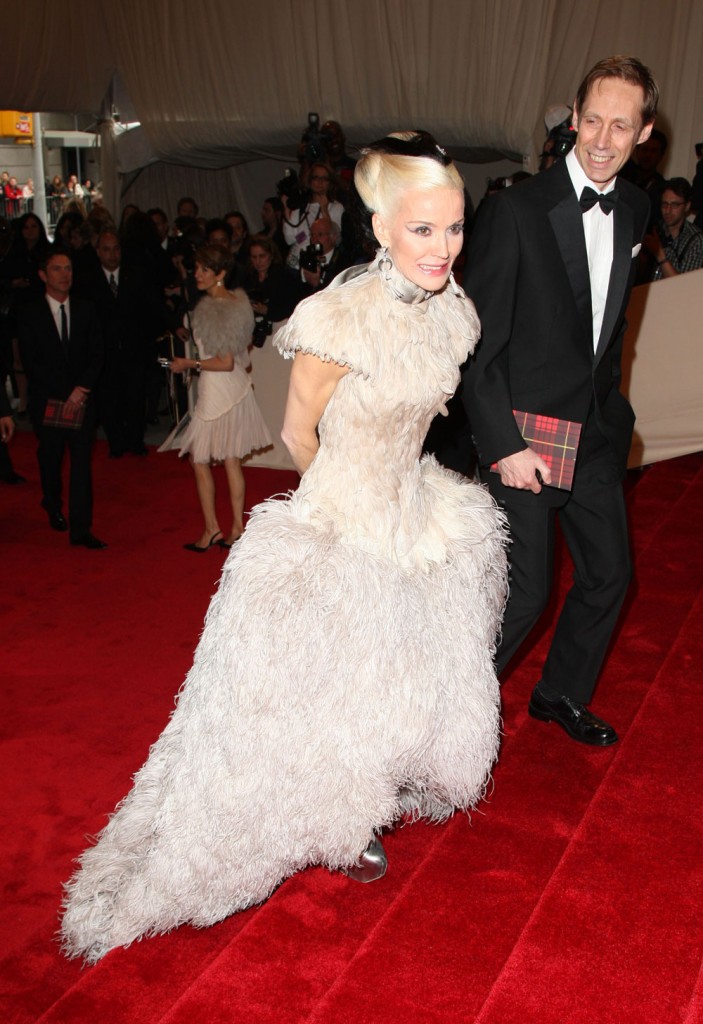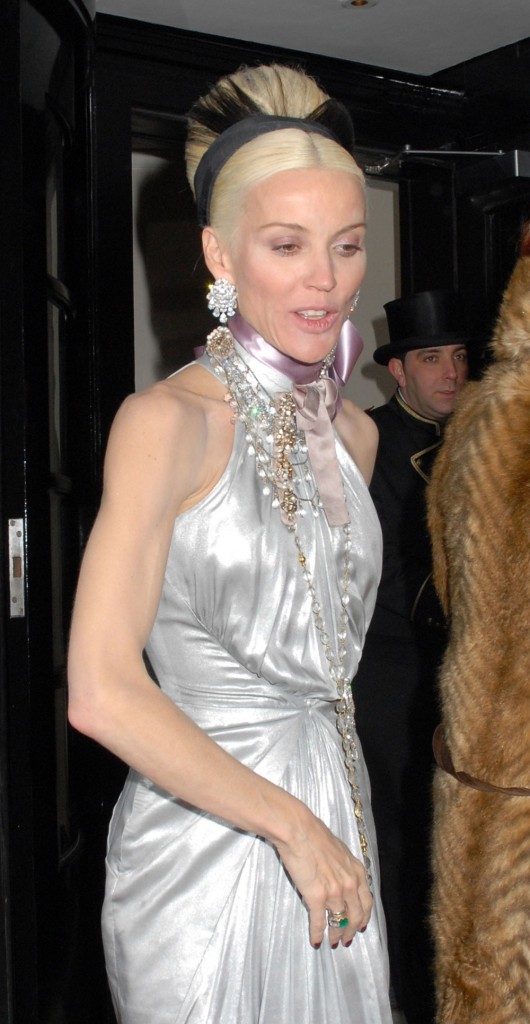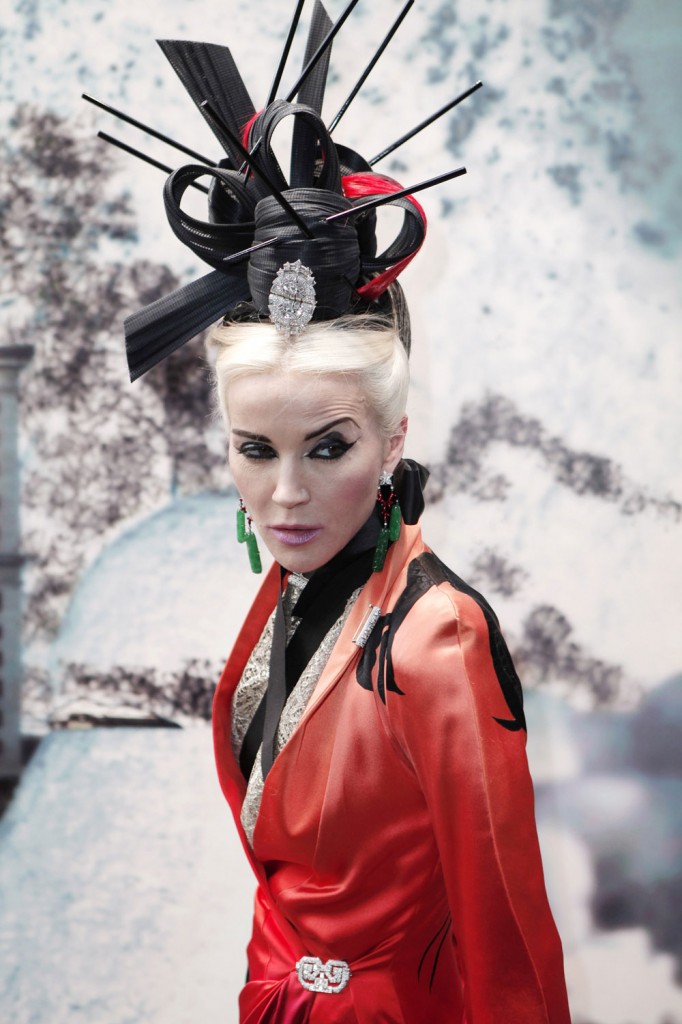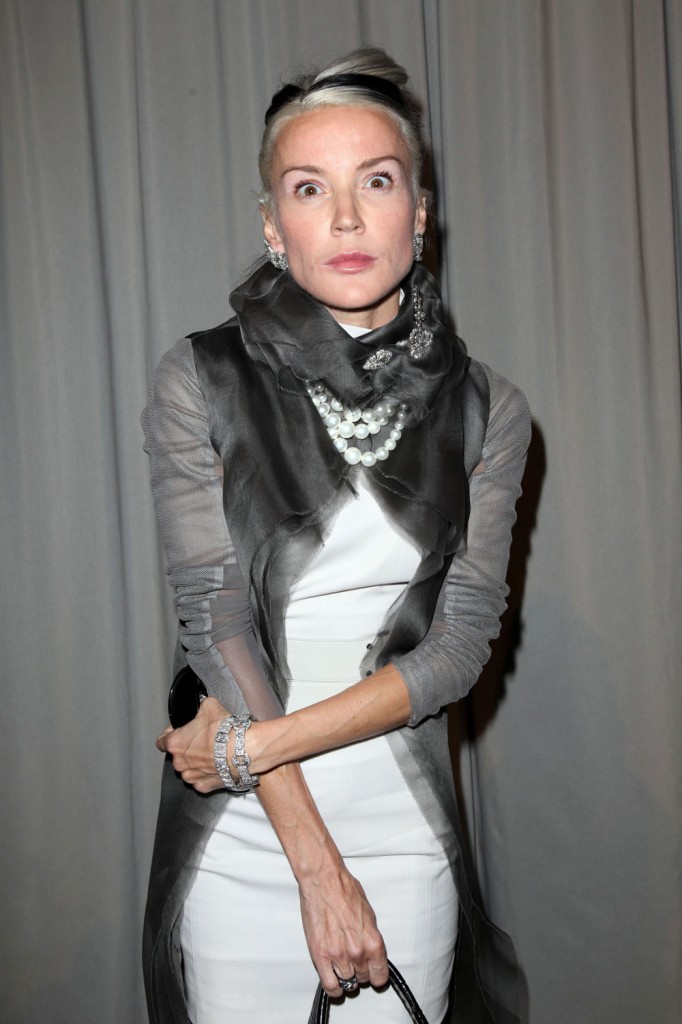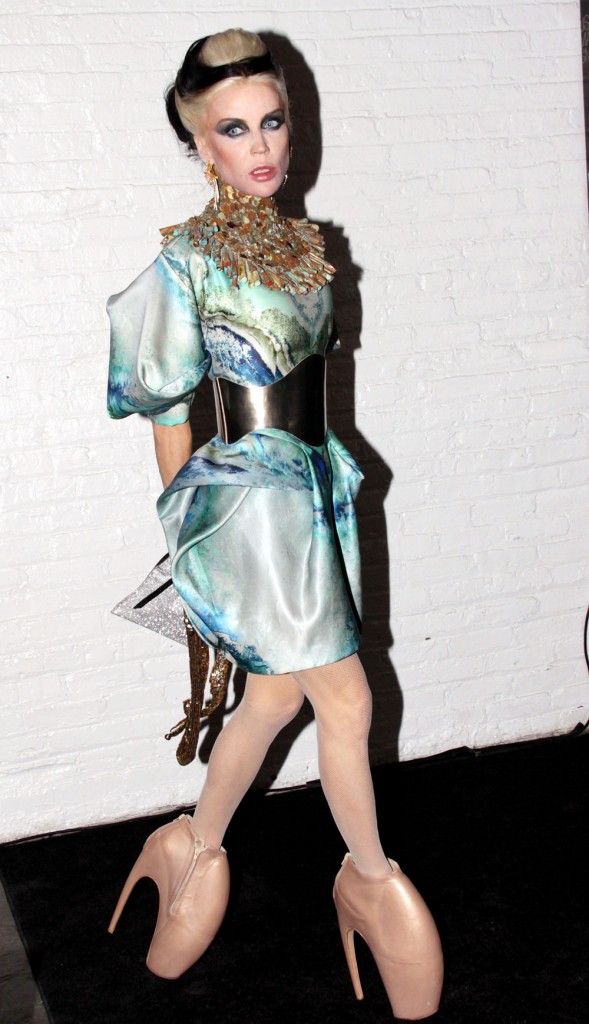 Photo credit: WENN.com