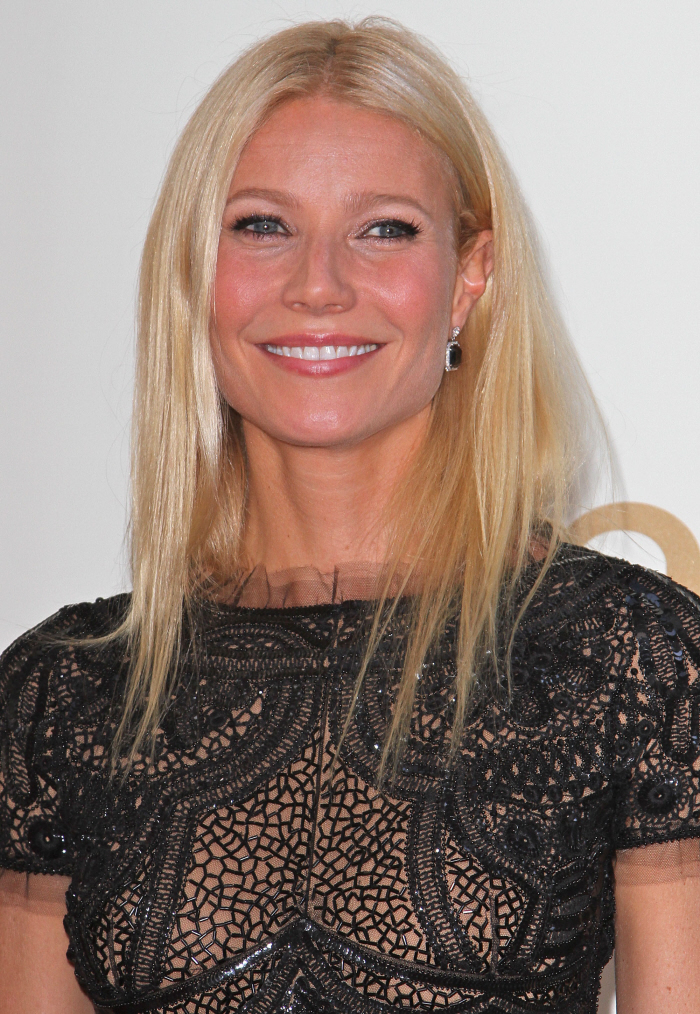 This is just a quick Goop post, because honestly, the headline says it all. In this week's GOOP newsletter, Our Dame Gwyneth Paltrow does a "recap" of her night at the Emmys. She did a similar newsletter a few weeks ago, when she had been promoting Contagion in Venice. Anyway, you can read the full Goop-letter here – it includes some very budget photos from Gwyneth's night, including her ass-kissing of Tina Fey (who defended her several months ago).
What's amusing is that Gwyneth just had to complain about something. She had won her guest-star Emmy, she was invited to be the final presenter of the evening, she was showing off her Goop-belly in that unfortunate dress (that she had to be sewn into, naturally) – so what went wrong? Goop writes, "The seat filler before me was sweaty, so my chair was wet. Gross!" Do you hear that, Emmy producers? Gwyneth Paltrow, A-list movie star, was forced to sit in a puddle of peasant sweat. SHE WILL NEVER FORGET.
Sidenote: If you were a peasant (let's face it – we all are) and you knew that you were sitting in Gwyneth Paltrow's seat, and that she would be taking the seat in just a moment, would you do something to the seat? I probably would. I would definitely wipe a boog on the arm rest. But would I pee a little bit? It depends on what I was wearing. If it was something that wouldn't show a little pee, then I would probably go for it. Is that gross? This is Gwyneth we're talking about.
…All that being said, I hate sitting in other people's sweat. It's not a peasant thing, it's just a gross thing. So on that, I feel Goop. But I'm not sure why she had to "call out" the poor sweaty seat-filler who just trying to do his job.
Oh, and in the photo with Tina Fey, Goop complains about having "9 chins". STFU, skinny Goop.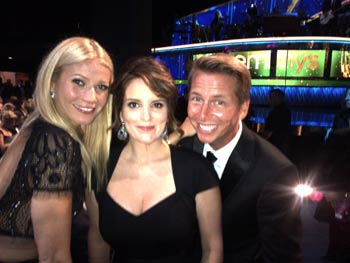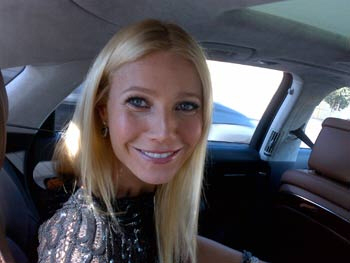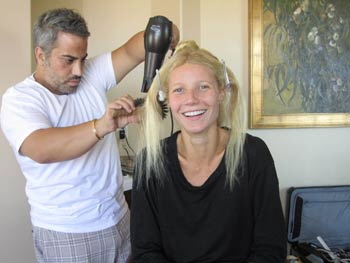 Photos courtesy of Goop, WENN.