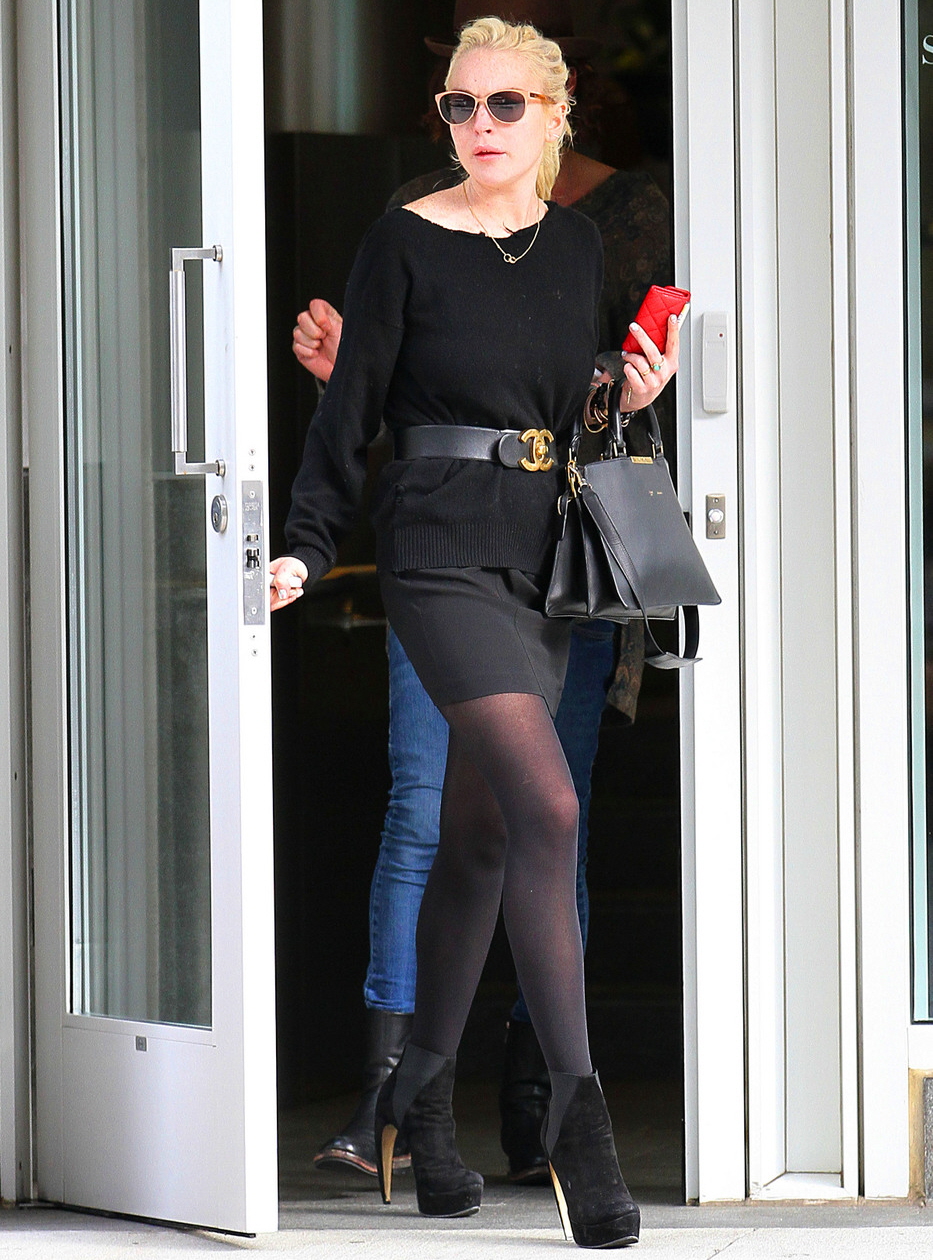 Another day, another crackie extravaganza. You know what my plans are this evening? My mom is going to pick up some food for me and we're going to watch this week's episode of The Hour. That's what I'm looking forward to today, and I seriously can't wait. You might say it's a simple joy, or that my life should really be more exciting. Perhaps you're right, but I can guarantee you one thing: I will get so much joy and fulfillment from simply having dinner with my mom and watching one of my favorite shows than Linnocent will ever have with in the midst of one of her endless crack dramas. Beyond the crack, blow, liquor, pills and whatever else Linnocent is into, her biggest drug of choice is drama: she's not living unless she's causing a crack ruckus.
So… with that in mind, Linnocent's latest crack drama involves that hotelier, Vikram Chatwal, who Linnocent has been "friends with" for months. They were just photographed together a few days ago – the paparazzi got photos where it looked like they were doing lines together, and some other shady stuff. Some say he's Linnocent's boyfriend. Some say he's her john. Some say they're coke-buddies. I wonder what his wife says?
Lindsay Lohan got her claws out in a confrontation with the Indian model wife of millionaire hotelier Vikram Chatwal, just days after the troubled starlet and Chatwal were spotted kissing at his home in New York.

Lohan rudely confronted stunning Priya Sachdev at the Dream Downtown on Wednesday night, saying with obvious disdain, "You are his wife?" This was followed by a sour face right out of her movie "Mean Girls," spies said.

Dream owner Chatwal married Sachdev at a lavish seven-day ceremony in 2006, and they later separated. They have a daughter and have remained close. But Chatwal was seen kissing Lohan on photographs posted on the Internet as they cozied up near a window of his New York home a few days ago.

A source told us, "Lindsay had been staying at Vikram's house and even installed her hairdresser in the baby's room, but was told to leave before his wife arrived from India with the child a few days ago. His father, Sant Singh, has tried to order Lindsay out numerous times. Lindsay found out Vikram was hosting a dinner at the Dream, and turned up with a friend at the hotel's Electric Room, waiting for him," the source said.

"That's when the trouble started. Priya was very dignified, but Lindsay was so rude. She acted as if she'd had no idea Vikram was married, and tried to make it clear that Vikram was her friend. Others had to step in to calm things down."

Chatwal flew Lohan to town before Fashion Week on his jet, and they've been repeatedly spotted partying together. Our source said, "Vikram's family worry that Lindsay is bad news and want him to stay away from her."

Lohan's rep, Steve Honig, last night denied she and Chatwal were in a relationship. He said, "Vikram and Lindsay are good friends, and there is absolutely no romance going on between them." Of the incident, "This is the first I've heard of it." A spokesman for Chatwal said, "No comment at this time."
[From Page Six]
I mean… OF COURSE Linnocent made a scene with Vikram's wife. OF COURSE. Because Linnocent has no shame. Because everything revolves around her, even this poor bastard's marriage. But seriously, Vikram is an adult man and he's probably using Linnocent for some very gross and disgusting things, and he gets his money's worth. Let's not pretend that Linnocent is a "bad influence" destroying this once-decent man. No. He's shady and she's shady. They fit.
By the way, yesterday Radar reported this hilarity:
Lindsay Lohan has been keeping herself busy attending New York fashion week and getting ready to jet off to Milan to shoot an ad campaign, but the starlet's advisers are telling her to prioritize, buckle down and put in much needed hours to complete her court ordered community service, RadarOnline.com is exclusively reporting.

However, the Mean Girls star, 25, is ignoring their advice, so far. Lindsay was ordered to complete a whopping 480 hours of community service in connection with her no contest plea in her misdemeanor theft case.

Lindsay's next court date, which she was previously ordered to attend, is on October 17, 2011 for a progress report hearing. Los Angeles Judge Stephanie Sautner ordered Lindsay to 380 hours of community service at the Downtown Women's Center, and 100 hours at the Los Angeles County Morgue.

"Lindsay has completed about 60 hours at the Downtown Women's Center. Lindsay hasn't done any time at the morgue," a source close to the situation tells RadarOnline.com. "Lindsay has completed her shoplifters awareness class but is falling behind on her other commitments.

"Lindsay's team is telling her she needs to log significant time to show the judge that she is working towards completing her hours, but she is ignoring them. Lindsay's rationale is that she has a year to complete the service, so she isn't concerned about it right now."

Lindsay's team has a good reason to be concerned given her track record of complying with terms of probation. "The judge has told Lindsay in the past that she will not accept any excuses whatsoever for her failure to complete her community service, period. If Lindsay was smart, she would work to get those hours done," the insider says.

Lindsay publicist, Steve Honig, tells RadarOnline.com that his client has been working hard to juggle her work and community service demands. "Lindsay has been working very closely with her advisors to balance the demands of making a living while at the same time fulfilling her court-mandated obligations,"he says.

Meanwhile, Lindsay father, Michael Lohan, says he has concerns. "While she is beautiful I am concerned about her community service at hand. Her lawyers and I have done all we can to keep her out of jail and the last thing in the world I want to see is her to get violated," he tells RadarOnline.com. " I just want to see her back where she was at the best part of her life. The only way she will accomplish that is if we as a family put our differences aside and heal these wounds. This is not something a band aid can fix."

As RadarOnline.com previously reported, the Hollywood wild child allegedly threw a glass at a photographer at a party at a hotel in New York City last week during fashion week. Lindsay, later on that same evening, reportedly threw a drink at another snapper.
[From Radar]
Yeah… the California legal system stopped caring a long time ago. Linnocent has the right idea – no one is going to make her do the community service hours, so why bother? When she goes into court for her next hearing, the judge will give her a lecture and Linnocent will roll her eyes and pout her crack lips, and she'll probably even make a little "jerking off" gesture to the judge and the judge will stop mid-lecture and laugh and say, "Yeah, who am I kidding? You wanna do some lines in my chambers?"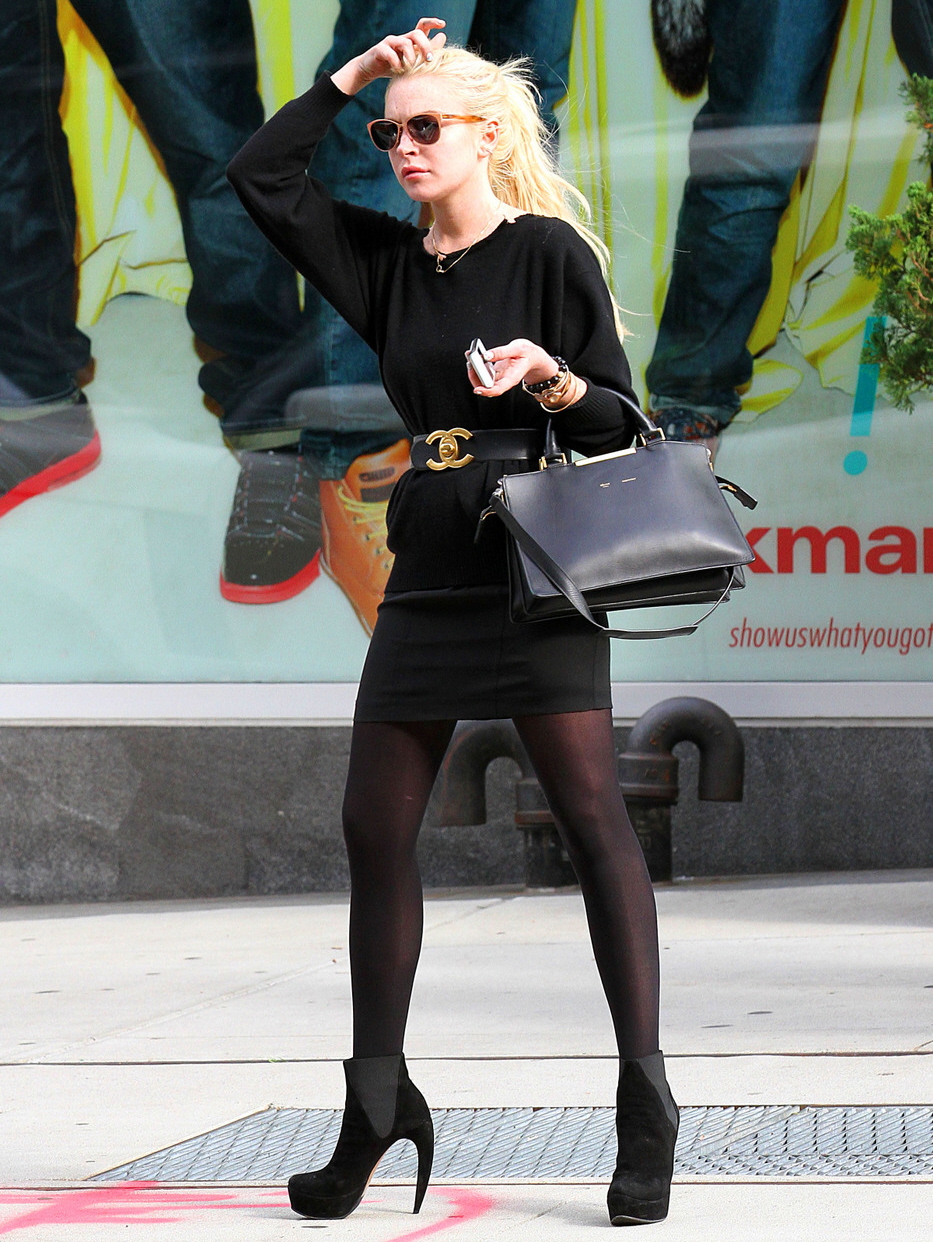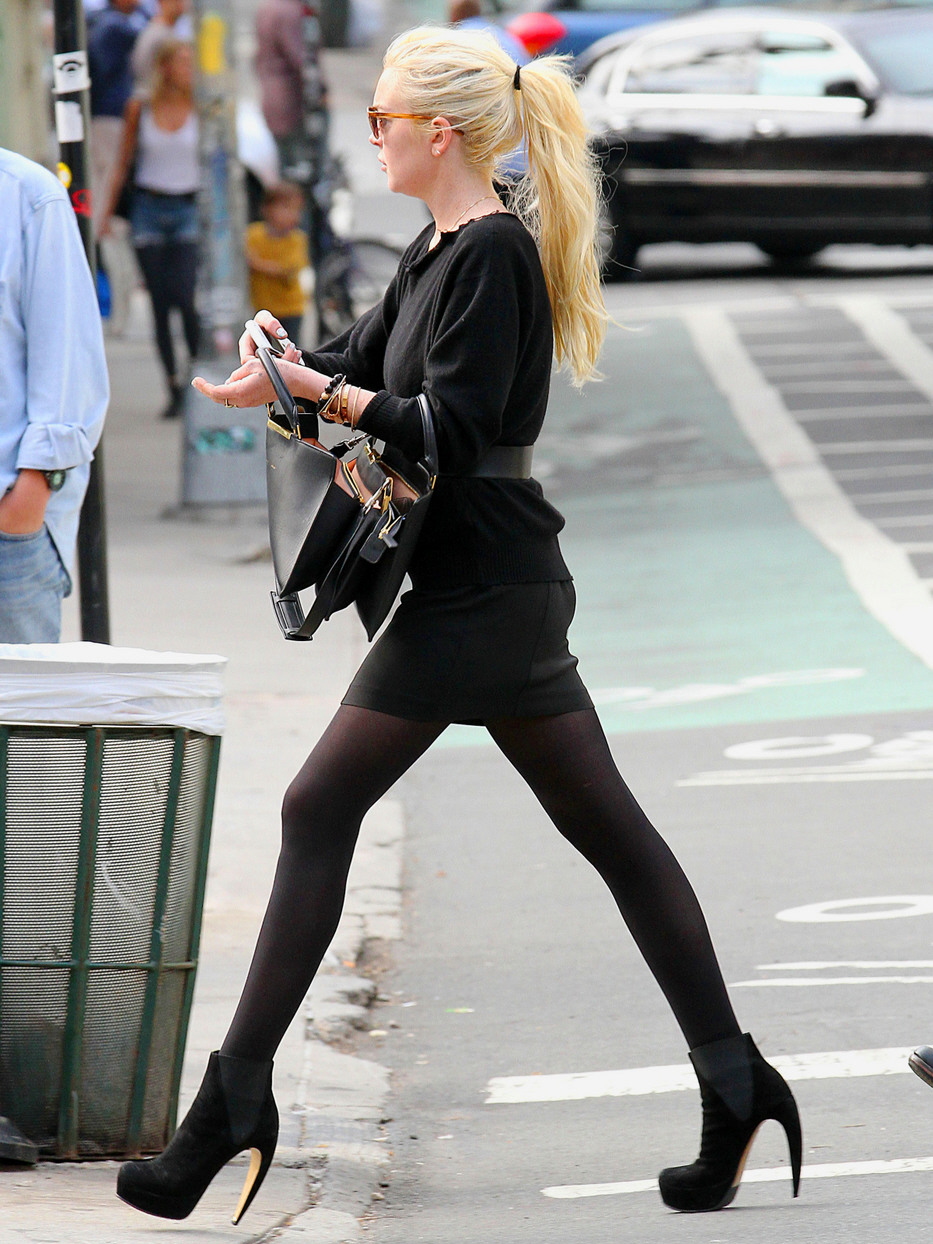 Photos courtesy of Pacific Coast News.