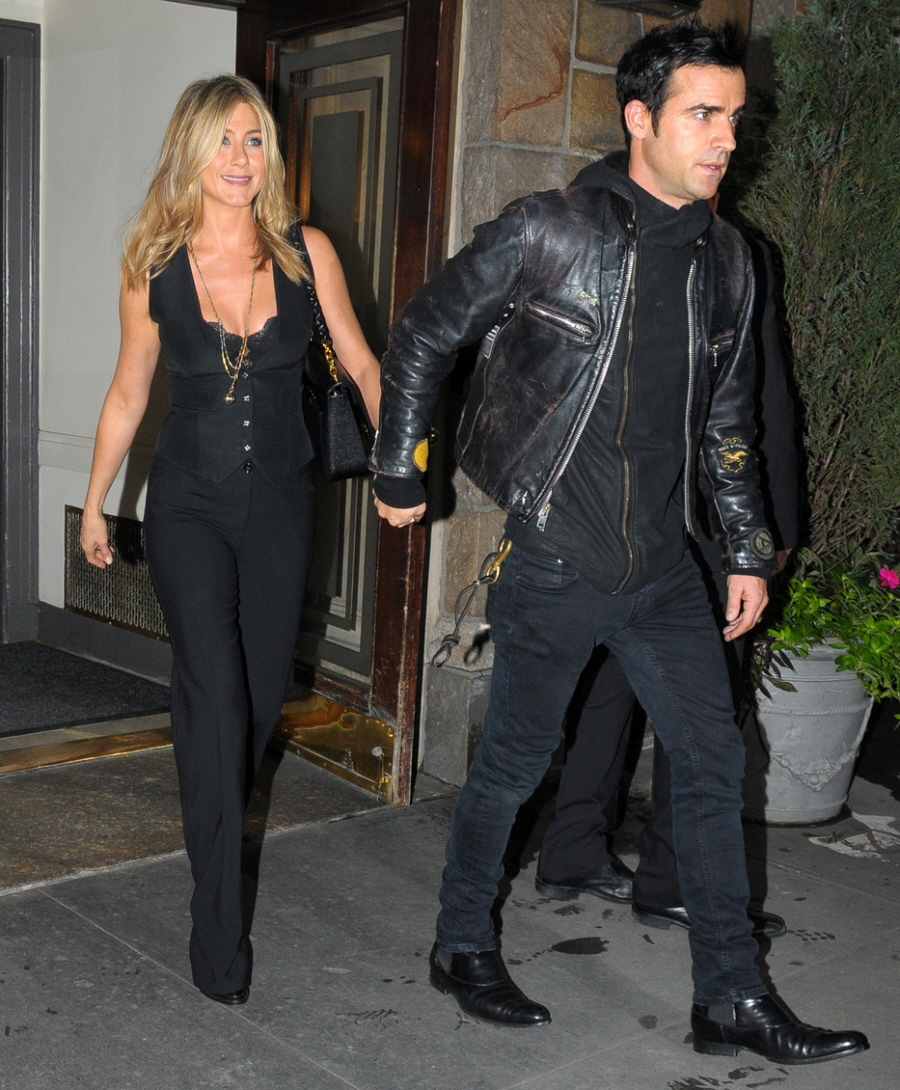 There isn't much to say here, but there are lots and lots of new photos. Included in this post are photos of Jennifer Aniston entering and leaving the ABC Studios, on the set at Good Morning America, at the premiere of Five (that Lifetime movie about breast cancer), and leaving the premiere with Justin Theroux. She's wearing all black in all of the photos, so it's not like this is some major fashion post, although I do like her boots in the GMA photos, and I don't really dislike her red carpet outfit – black vest and black slacks, with some kind of black lace something peeking out of the vest. Apparently, this is the same Dolce & Gabbana outfit that she wore when she was drunk at the People's Choice Awards in January.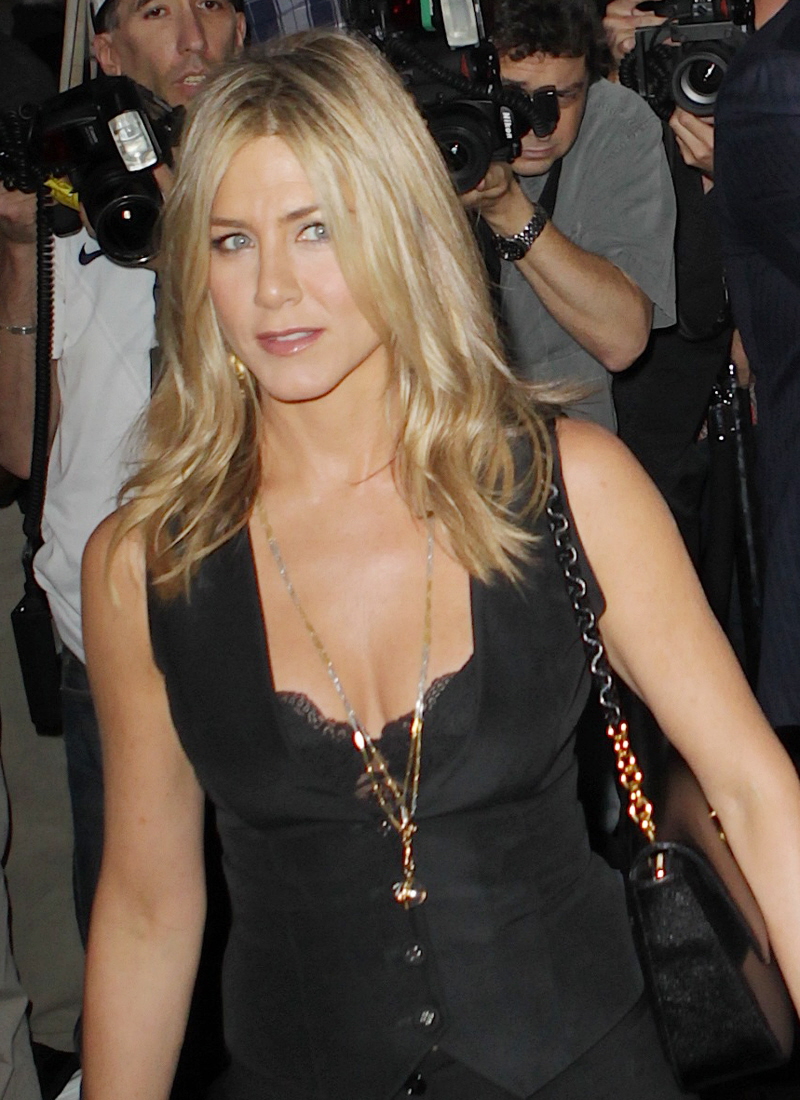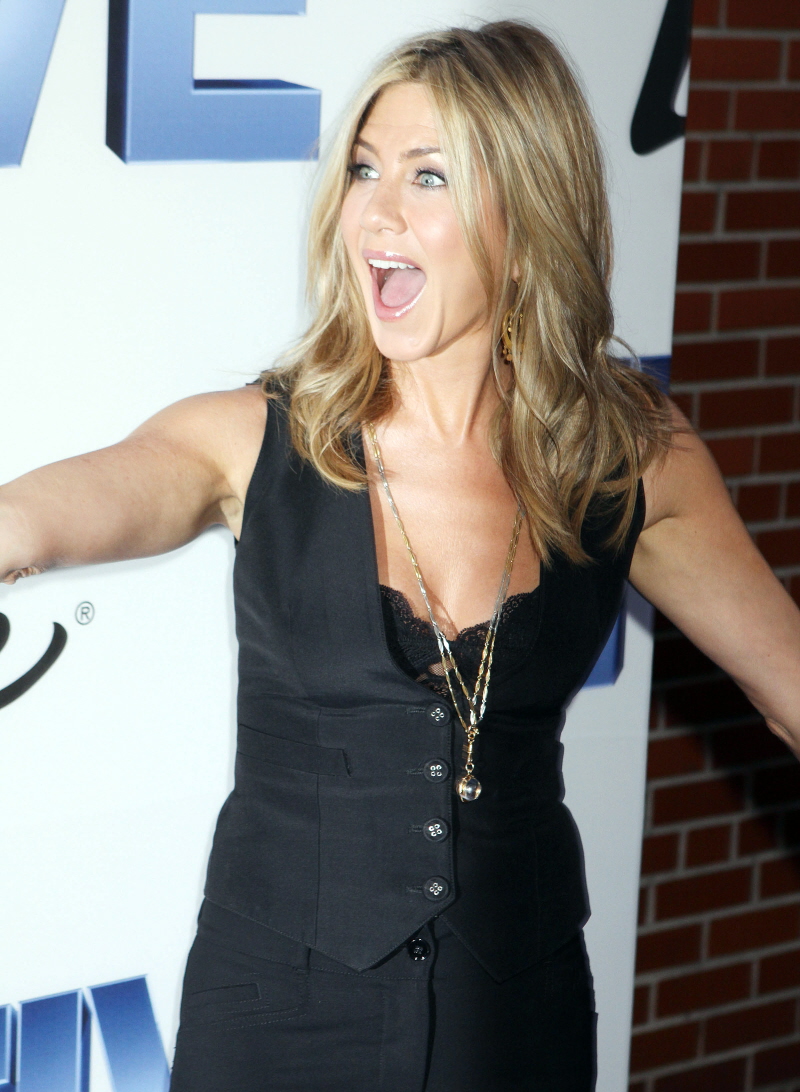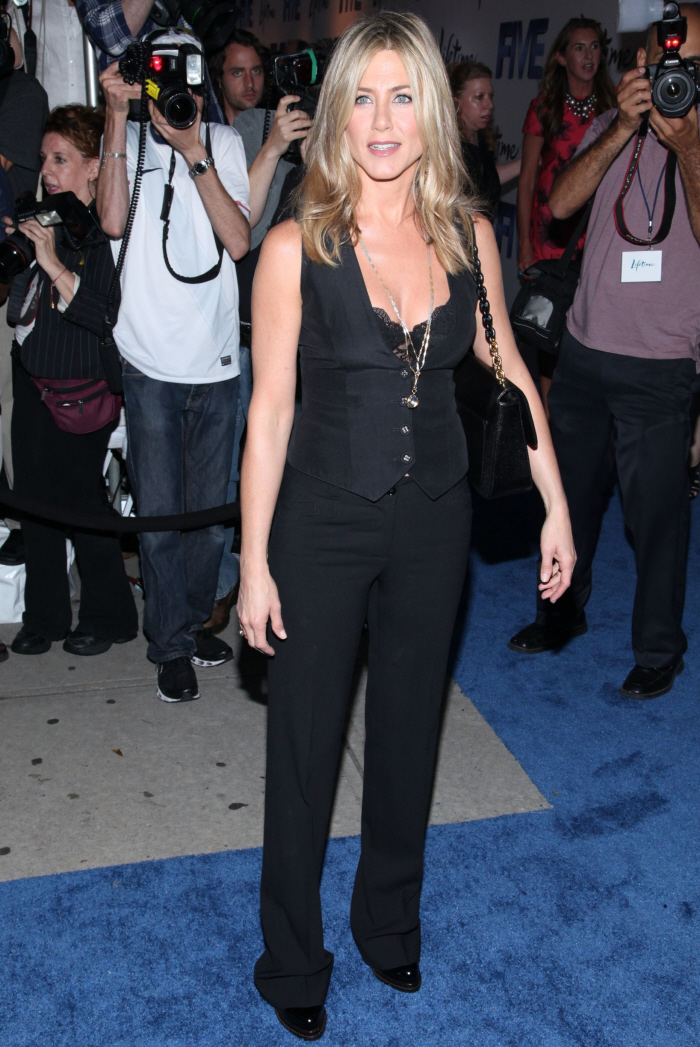 I feel like the black lace thing is her bra or a camisole, and I really don't think we should be seeing so much of it, right? But the outfit does convince me that Aniston's boobs really aren't bigger, as I thought last week. She must be wearing padded bras lately, but not last night. She also isn't looking so pregnant to me now.
Here's a dumb story – both Aniston and Angelina Jolie are carrying very similar Tom Ford purses. Below I've included a photo of Angelina carrying the "Carine" purse in London a few weeks ago, and Aniston seems to be using the purse from day to night yesterday, because it was with her throughout her GMA performance and then at the Five screening. Black leather (maybe lambskin?), gold chain – I think Angelina's is bigger. Us Weekly has a better comparison here.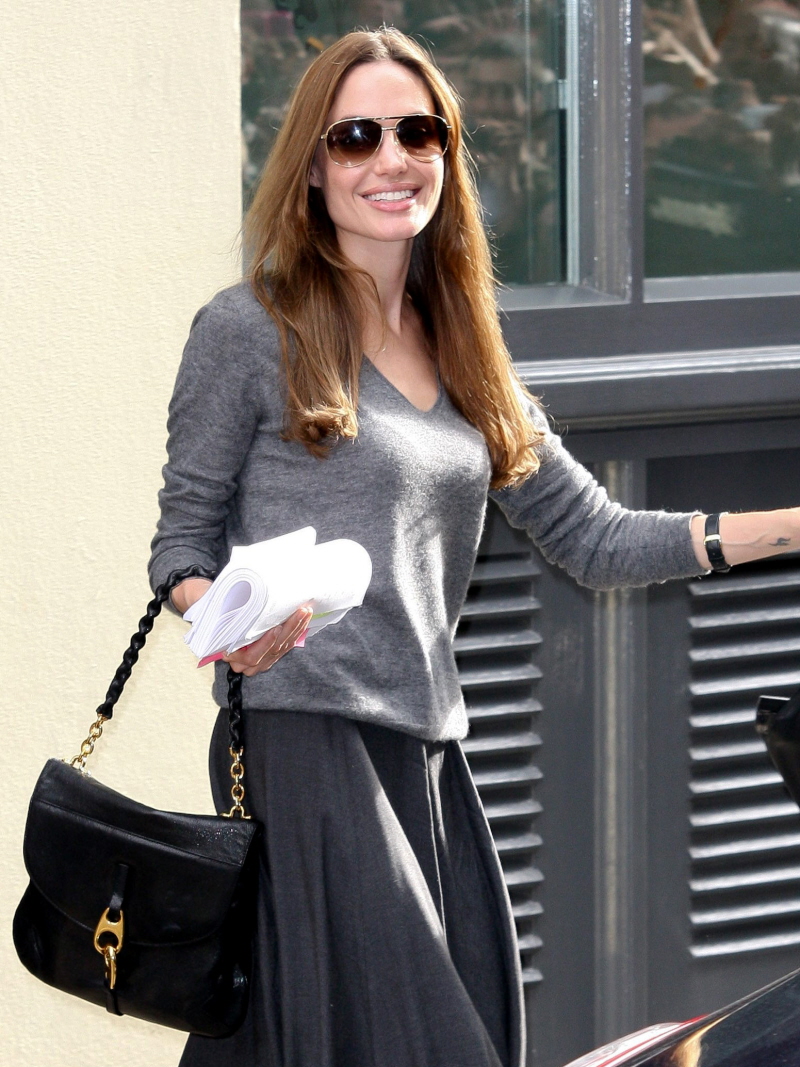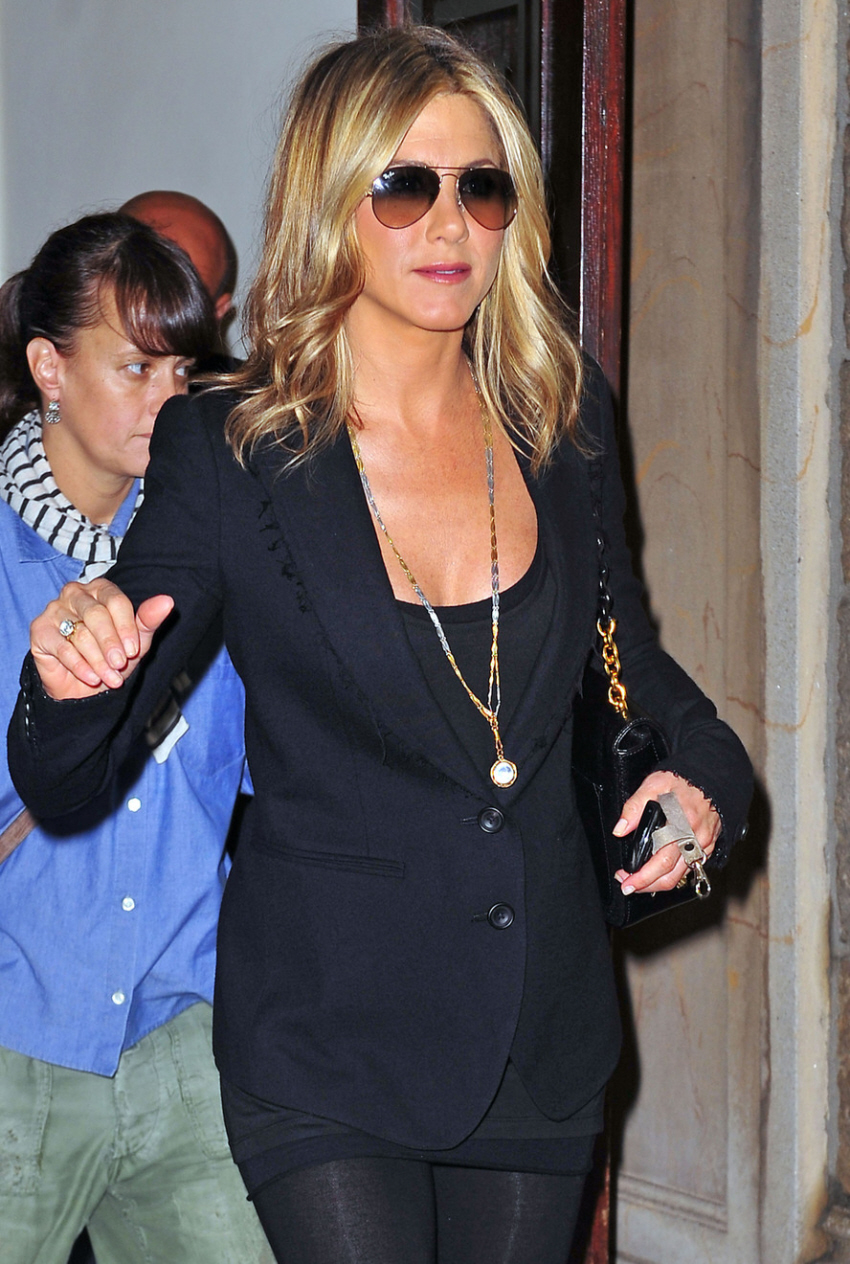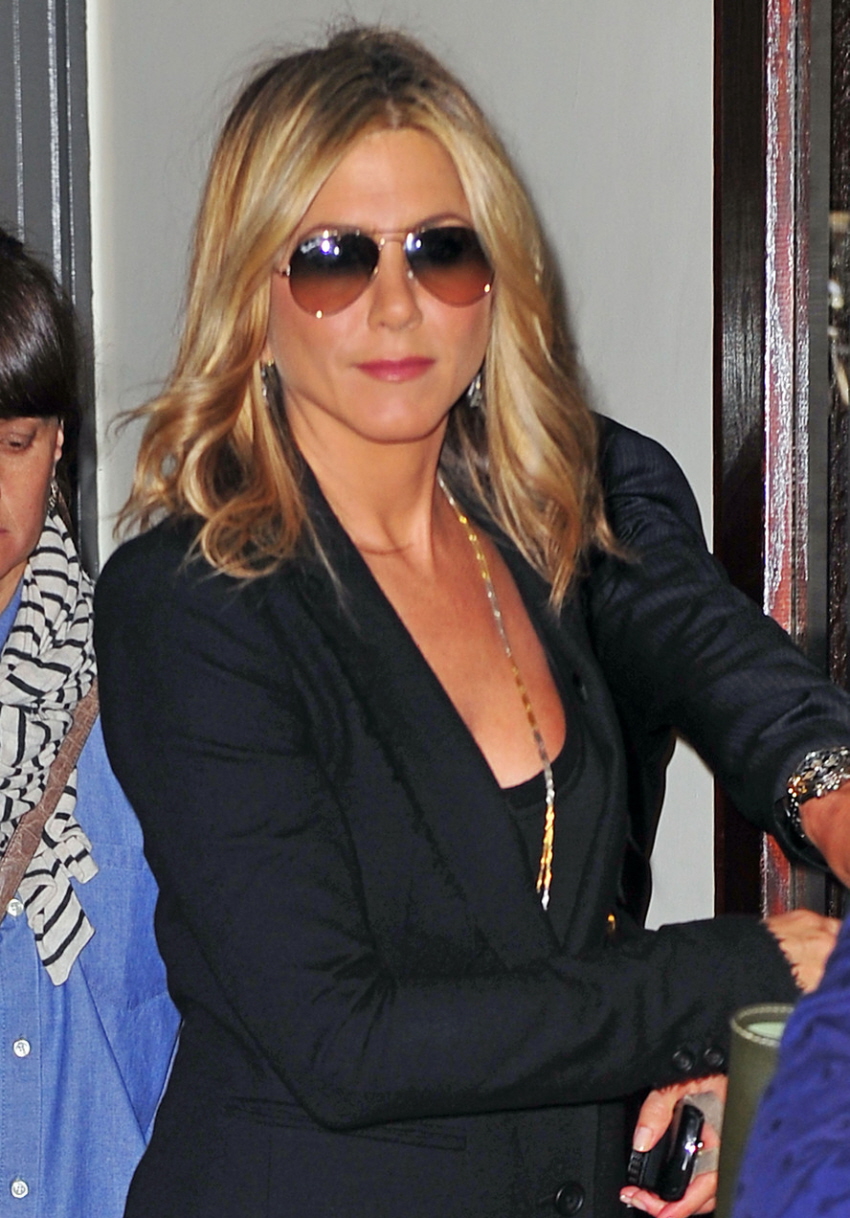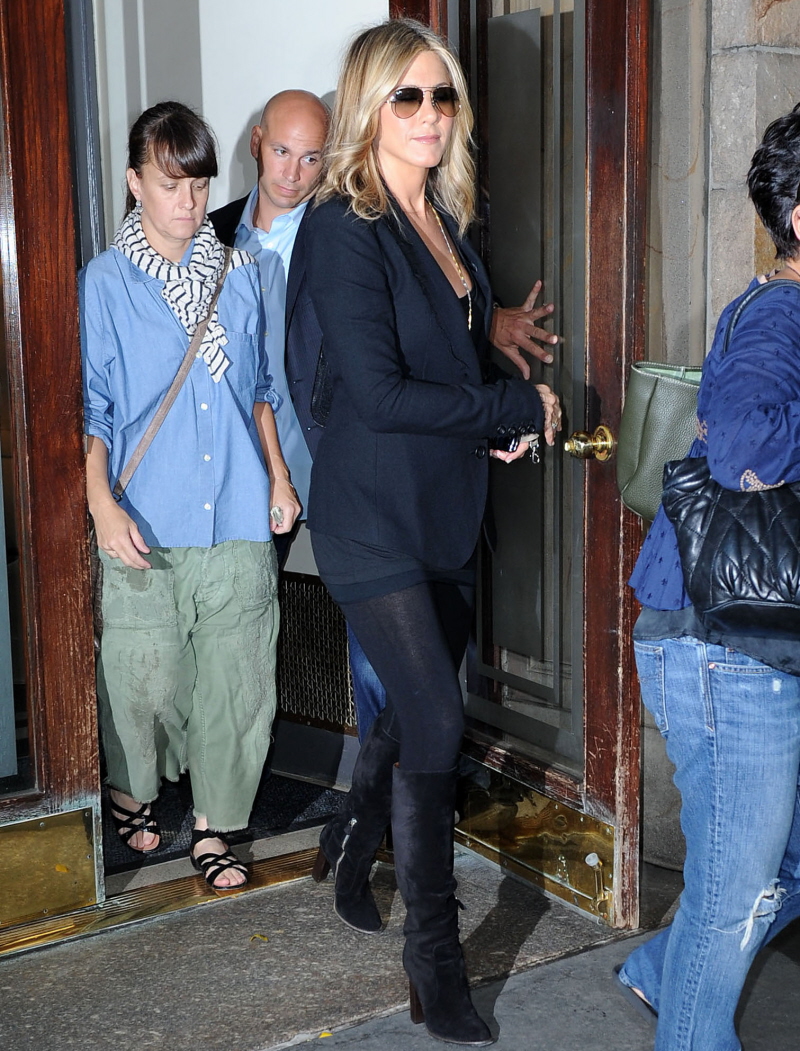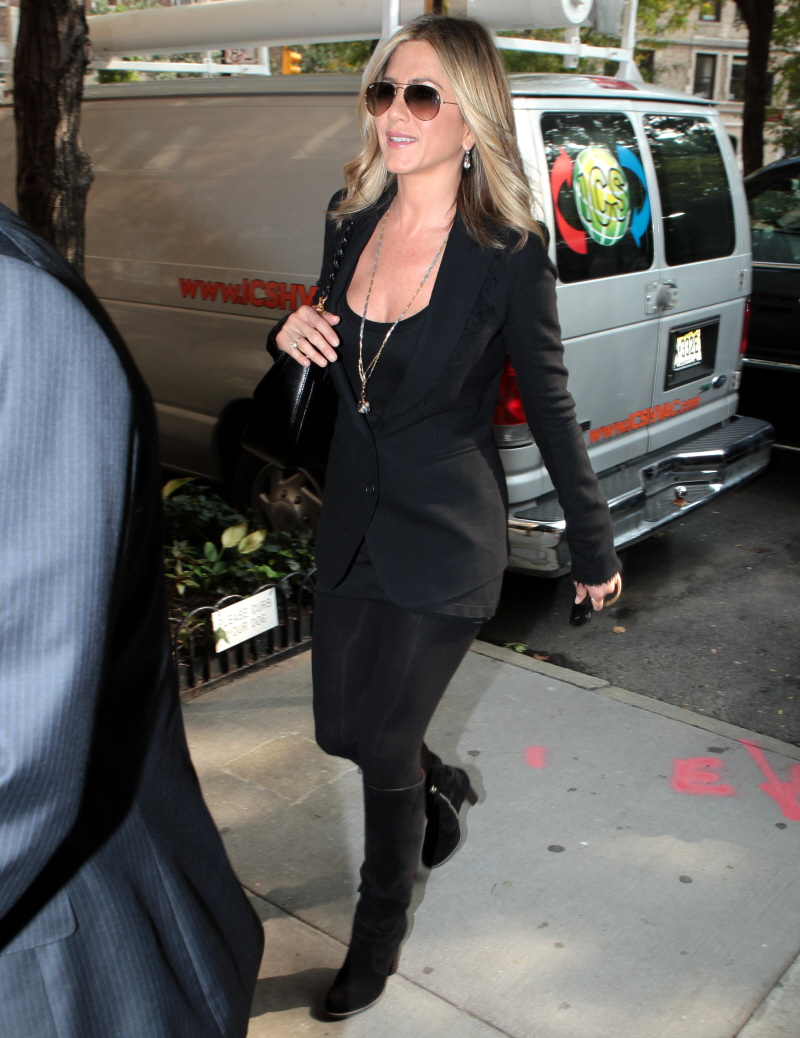 Photos courtesy of Fame and Pacific Coast News.