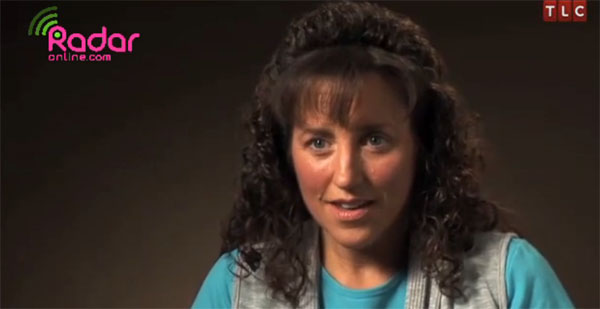 That TLC reality show staple, "19 Kids and Counting," is back with new episodes starting tonight. Radar has a preview where they all go to Niagara Falls, and it makes me want to bring my kid to the Falls. I used to go to college less than an hour from there and was constantly visiting the Falls. We would go out all night and then drive to the Falls in the morning like a pilgrimage or something, but I digress. We're talking about The Duggars, who are using this presumably drama free journey to Niagara Falls as a plot point for their reality show. In the clip on Radar, most of the kids and their dad walked down the walkway on the American side to see the Falls close up, but Michelle stayed up top because she didn't want to mess up her perfect AquaJet 90s hair.
I've watched a few episodes and it seems like the most boring reality show ever. I mean, they come across like great parents when they have the energy to pay attention to a specific kid. The kids don't really fight and they're all Jesus-y. It's like Ned Flanders had a litter. They had that scary issue with a premature baby, but obviously that didn't stop them from wanting to continue populating the world with as many Duggars as possible. Duggars don't care.
So with Kate Gosselin imploding and the polygamist Sister Wives kids freaking out, what do the Duggars have to offer? They're surprisingly well adjusted and high functioning for a huge reality show family. I'm hoping everything goes fine for them and especially for their kids, but why are they seemingly immune to the insidious effects of fame? Whenever I see that show it's like the entire family is operating on another planet, where everything is fine and they don't seem to let a single thing bother them. That makes it boring, especially when you're forced to listen to Michelle's droning baby voice. The concept of the Duggars is interesting and fuels a lot of debate about religion and overpopulation, but in practice they're just so vanilla. It's like the highlight of the year is having a new kid come into the family. Take that away and they're just a record setting homeschooling family where everything is okely dokely.