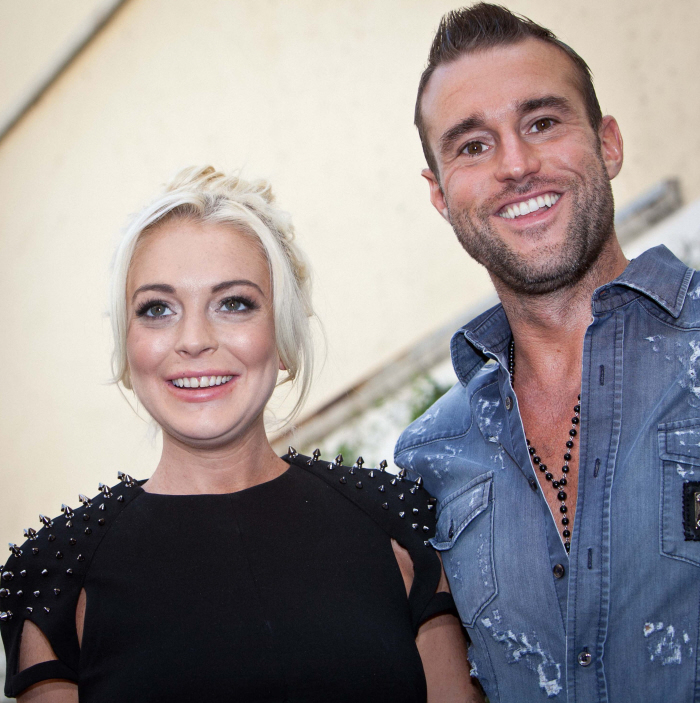 So, over the past few days, we've been inundated with photos of Linnocent in Italy, living the cracked-out dream as a "model" ("escort"). I've noticed in photo after photo that Linnocent seems to be very friendly and touchy-feely with the dude who hired her for his campaign, Philipp Plein. I didn't think much of it because I just thought it was obvious that Linnocent was sleeping with (or trying to sleep with) pretty much any guy with money that she meets. I was surprised to hear yesterday that Linnocent and Philipp hadn't met in person before he hired her as his crackie spokesmodel, which ruined my theory that Linnocent had hustled this modeling gig for herself while "working" in New York. But, as a new report suggests, now that Linnocent has come face-to-face with Philipp, it's true love. If "true love" means "some kind of sketchy prostitution scheme hatched by Mother Crackhead".
Lindsay Lohan was recently linked to multimillionaire hotelier Vikram Chatwal, but it seems that rumored rendezvous is already yesterday's news. According to a well-placed source, the troubled star is now "hooking up" with famed German designer Philipp Plein, who brought her to Italy just last Friday to front his 2012 line.

"Lindsay has been staying in Philipp's room every night since she arrived," an insider told FOX411's Pop Tarts column. "There's a lot of chemistry there."

A rep for Plein did not respond to a request for comment, and a rep for Lohan denied the two were dating. Nathan Folks, producer and co-founder with Cassandra Gava in Twisted Sister/Twisted Games Entertainment, the company which facilitated the fashion deal, also said he was "unaware" of any association between the pair beyond work.

Pop Tarts also learned Lohan, who hasn't secured a lead acting role in years, is making close to half a million dollars for the modeling gig and its associated appearances. But given her wild reputation, it didn't come easily.

"It took two months of various negotiations because people were hesitant to hire her," said a source close to the deal. "But Plein is really happy with Lindsay; she loves the clothes and is working really hard and doing a great job."

And this isn't the only European escapade in Lohan's immediate future.

"We are very happy that she is working on the campaign and expect many more in the upcoming months including a potential trip to Russia in October to meet Russian diplomats," Folks added. "This is more of our effort to engage Lindsay in more European endeavors. They seem to be able to look beyond the past and realize everyone has a setback."

"Lindsay is dead set on reviving her film career and modeling career," Folks added. "We are proud of her. Her comeback has begun."
[From Fox News]
For half a million and some coke, I would probably be spending the night with him too, so let's just be honest here. I can't even believe that Linnocent still makes that kind of dough as a model – that's so much more shocking than the idea that she's boning her boss. By the way, there are photos of Linnocent and Philipp walking hand-in-crack-fist here, at the Mail. It looks coupley to me. I wonder how quickly Linnocent is going to mess this up? Shoplifting in Milan? Coke binge arrest in Como? International incident at the airport?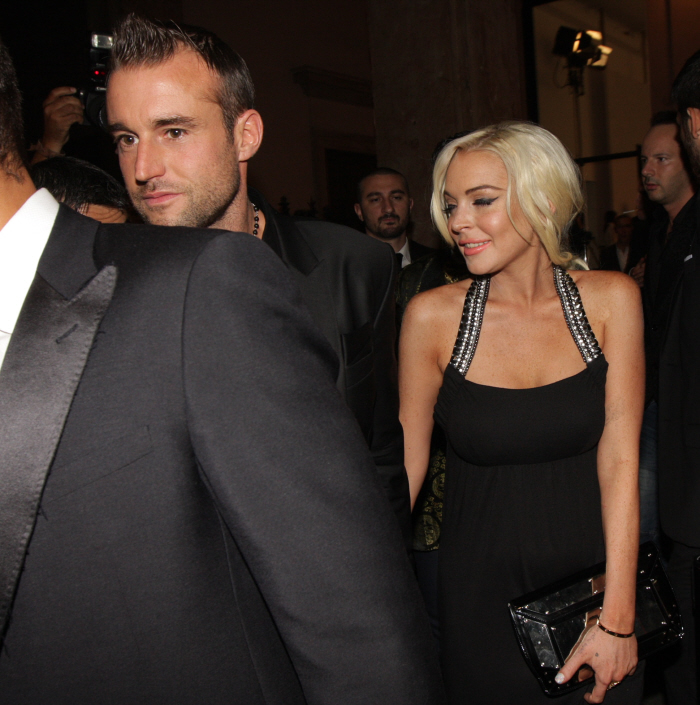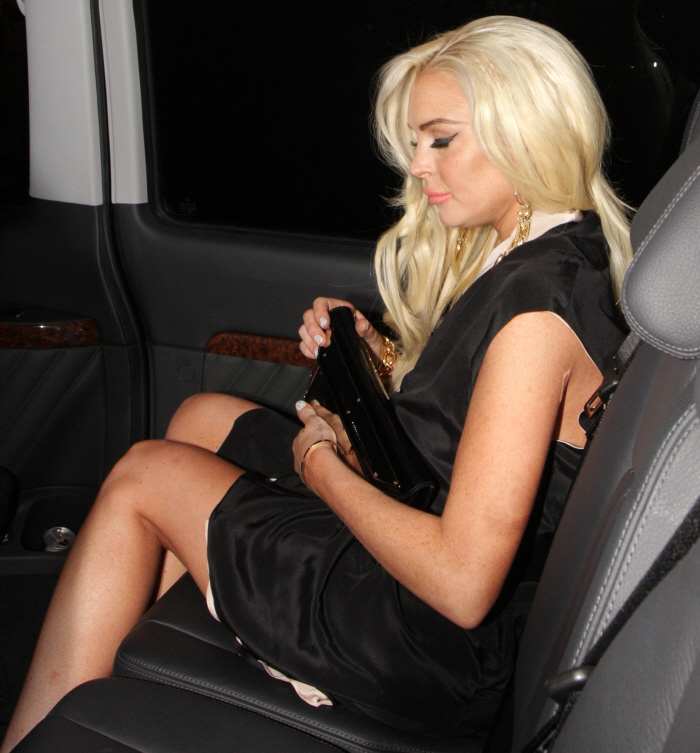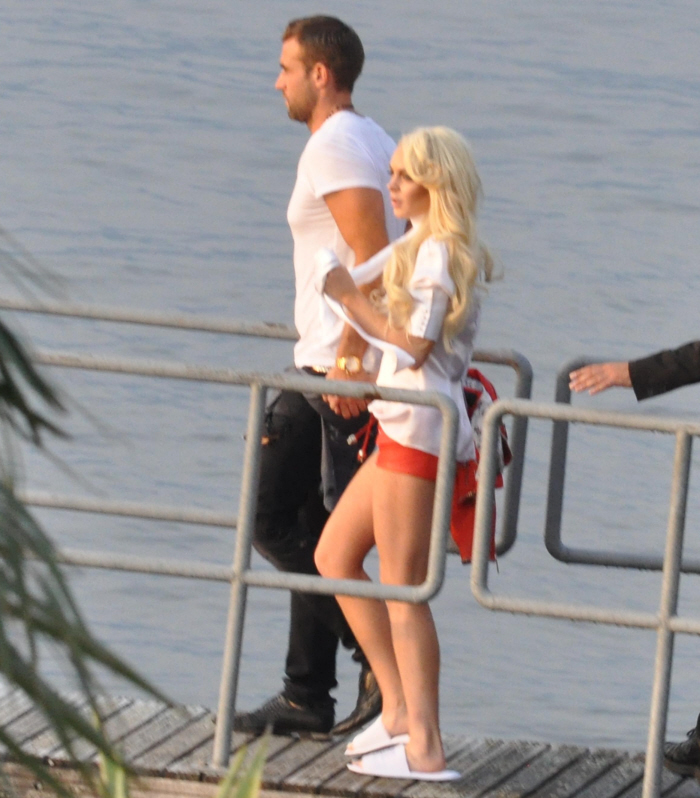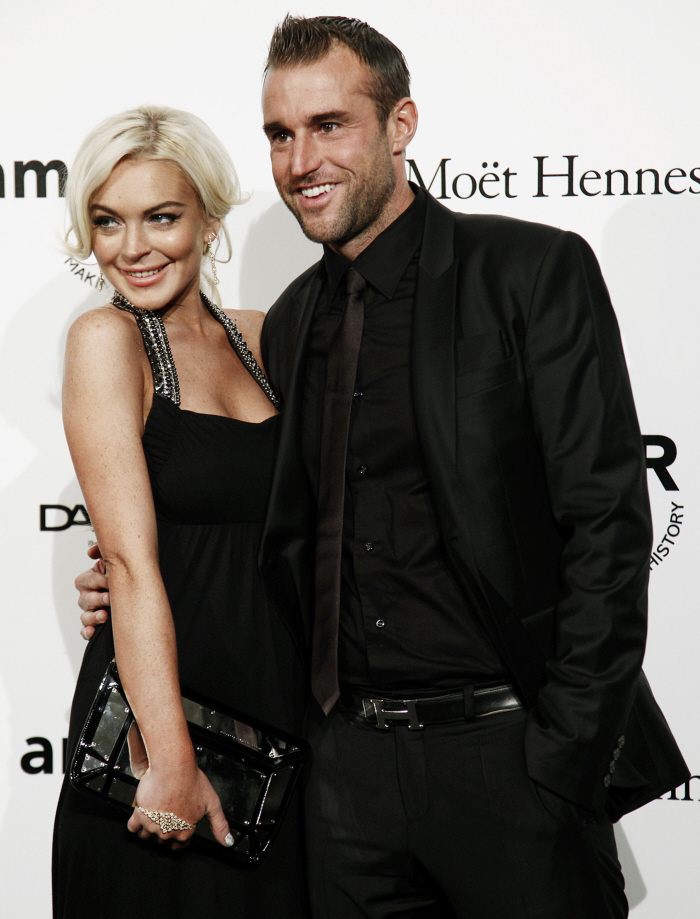 Photos courtesy of WENN.