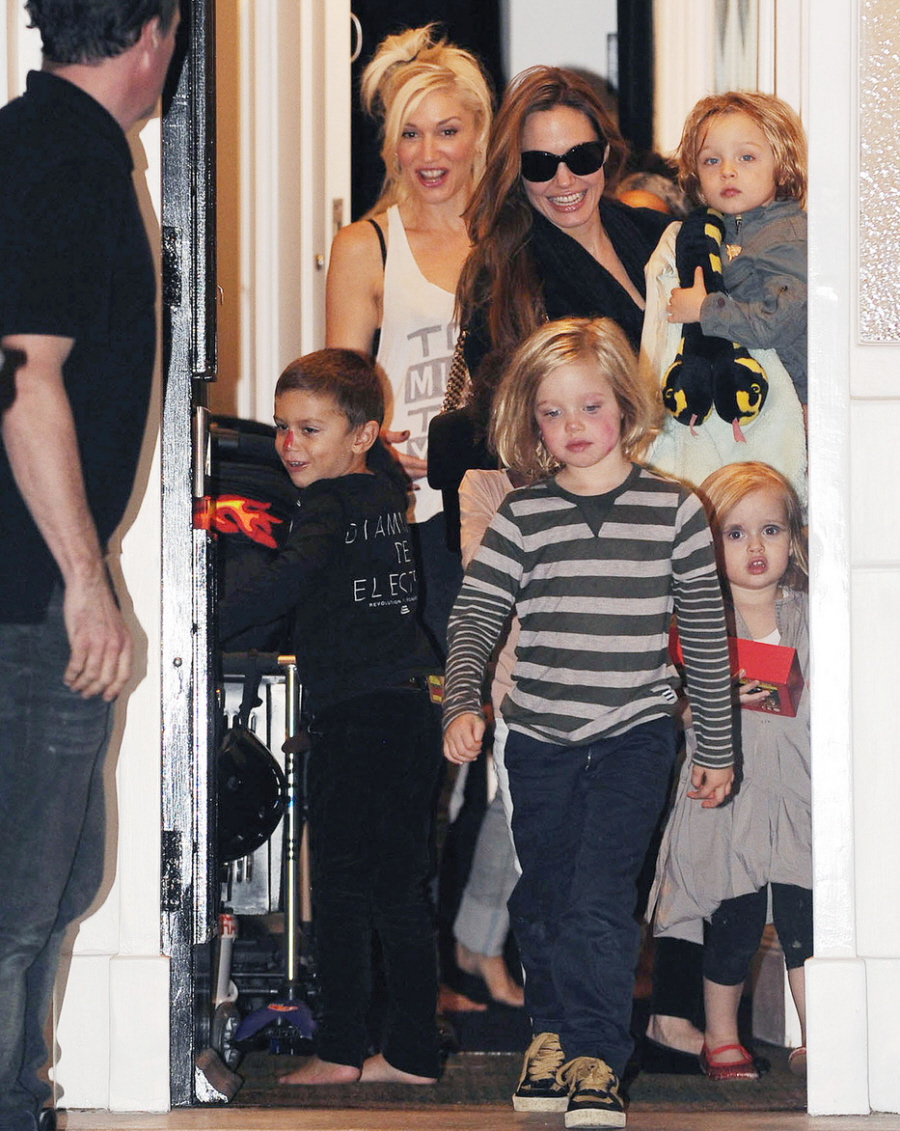 Back in the day, right after Angelina gave birth to Shiloh in Namibia and the Jolie-Pitt family had returned to America, Angelina and Brad started spending some time with Gwen Stefani and Gavin Rossdale. Little Kingston and Shiloh were born just days apart, and if I remember correctly, Zuma's birth was close to Angelina's pregnancy with the twins too (I just looked it up – Gwen and Angelina were pregnant at the same time again, and gave birth within a month of each other then too). Anyway, I was never really sure if Angelina and Brad kept up their end of the celebrity friendship – they're always traveling and such, but it looks like Gwen and Angelina managed to organize a playdate for the kids in London. Angelina took her four youngest kids over to Gwen and Gavin's London home, and I'm sure chaos ensued. These are some photos of Angelina and the kids leaving – you can see more here at the Mail.
Angelina Jolie and Gwen Stefani bonded in 2006 after giving birth within a day of each other. And it seems their low-key friendship still runs strong. The Tourist actress was spotted taking some of her brood for a playdate at the pop star's London home today.

The 36-year-old, who is in the city while her partner Brad Pitt shoots his new film World War Z, arrived at the Primrose Hill abode with Zahara, 6, Shiloh, 5, and 3-year-old twins Vivienne and Knox in tow.

She gently encouraged her tentative charges out of the car and inside the property and later sent her security guard off to collect dinner from the local Wagamama noodle restaurant. The No Doubt star's son Kingston was born the day before Shiloh, while her youngest Zuma is now the same age Angelina's twins.

The Hollywood mothers are said to have a firm friendship, which has largely played out away from the cameras. Gwen, 41, joined Angelina and Brad for a celebratory dinner in May after the premiere of his film Tree of Life at the Cannes Film Festival.

And Brad and Gwen's husband Gavin Rossdale have bonded too – in 2006, soon after the births of Shiloh and Kingston, they spent the Fourth of July weekend jet skiing and riding quad bikes together.

Gwen's family split their time between the U.S. and U.K. while Angelina is expected to stay in London until Brad's film wraps up.
[From The Mail]
I can't even imagine what Gwen and Angelina have to say to each other. I mean, Gwen seems so girly and maybe even a little bit ditzy, and Angelina is so… somber. Does Angelina ever get silly? Will she and Gwen share a bottle of wine and bitch about Brad and Gavin? Does Angelina ever go into sexual details about Brad with Gwen the Girlfriend? I really, really want to know now. Judging from Angelina's smiley face as she's leaving, she and Gwen had a nice visit.
As for the kids, here are some random thoughts….It looks like Kingston and Shiloh got into the face paint. Zahara does not look amused. I wonder if Kingston is more into Shiloh, his contemporary, or Z, the older woman? Little Knox is always so chill, and I have my fingers crossed that he'll be a full-blown ginger, like a Fassbender-Jolie-Pitt (GAH! THAT NEEDS TO HAPPEN). And little Vivienne has grown out of the tantrum stage and now she just has the best little expressions EVER.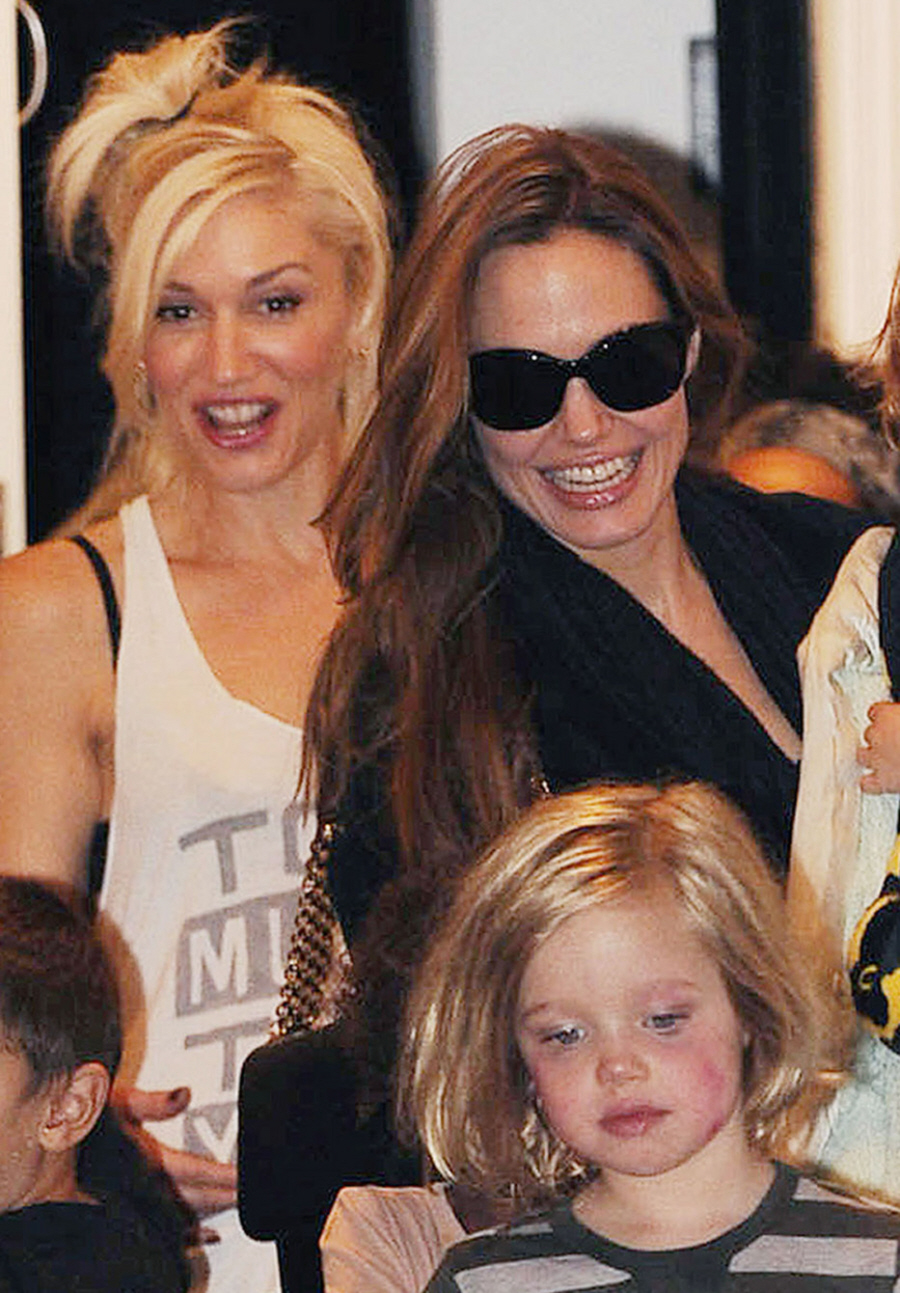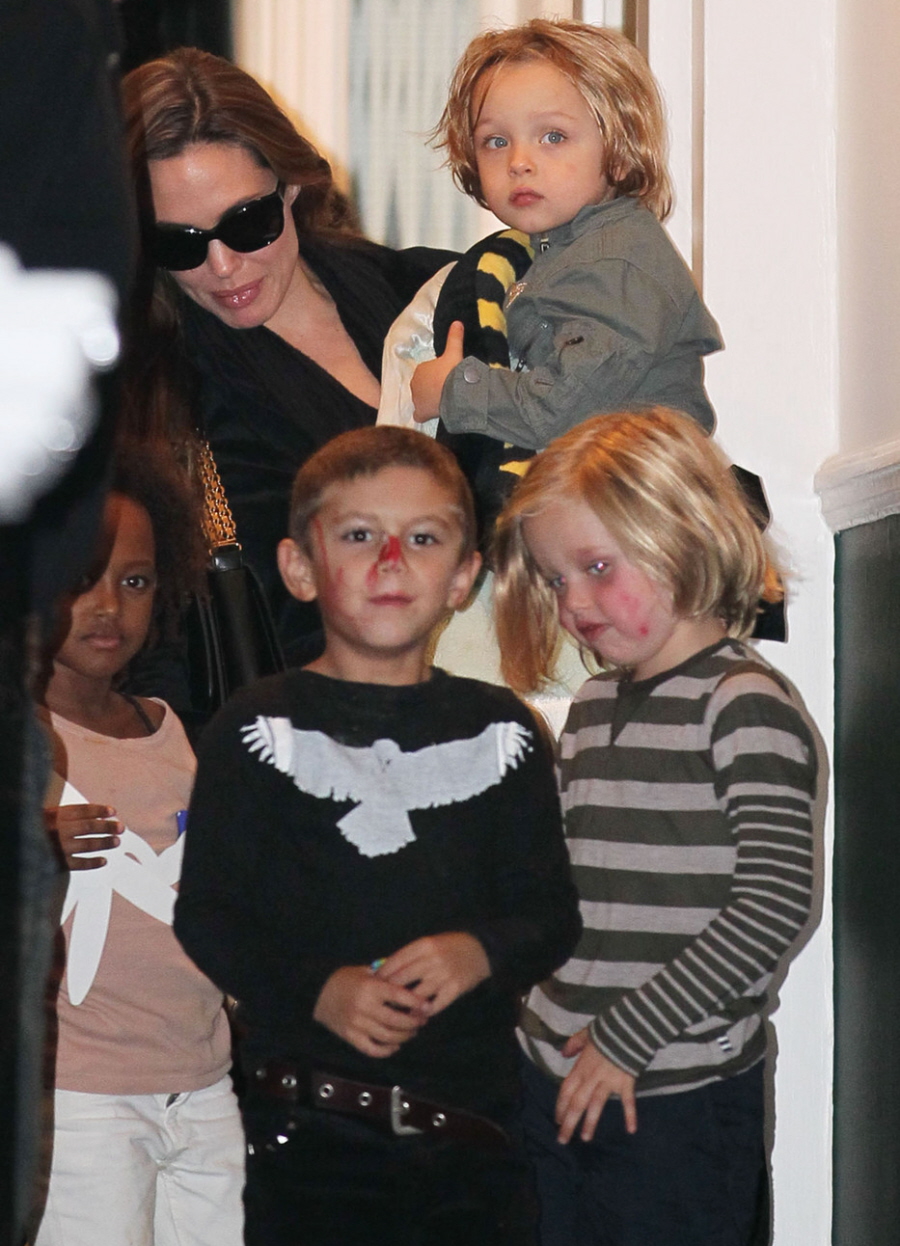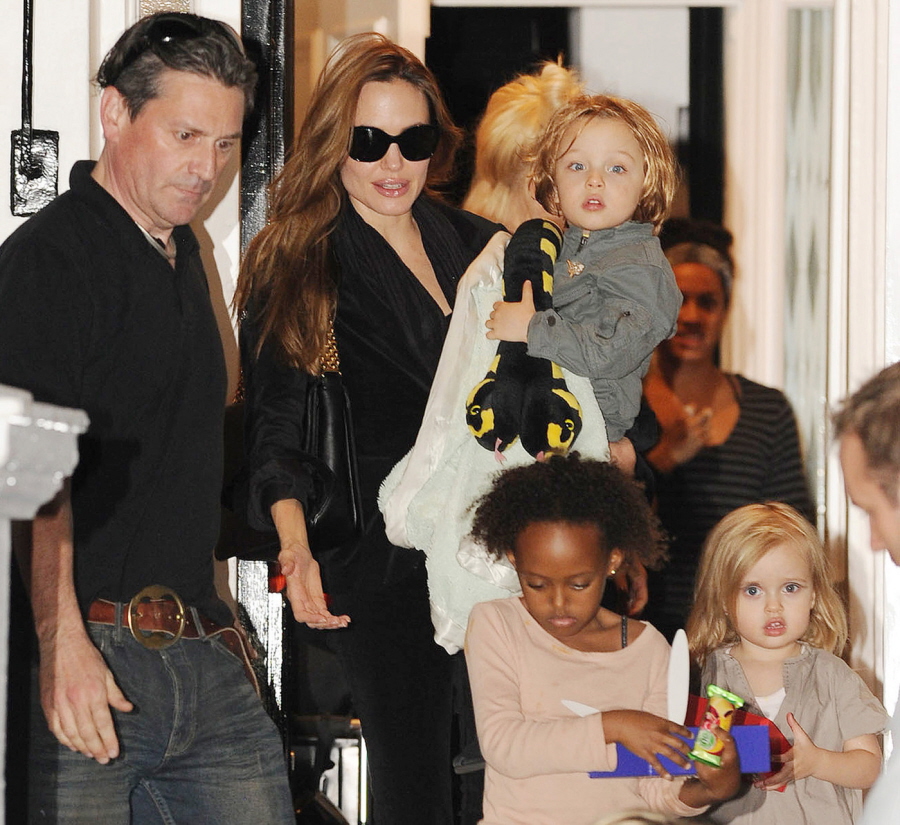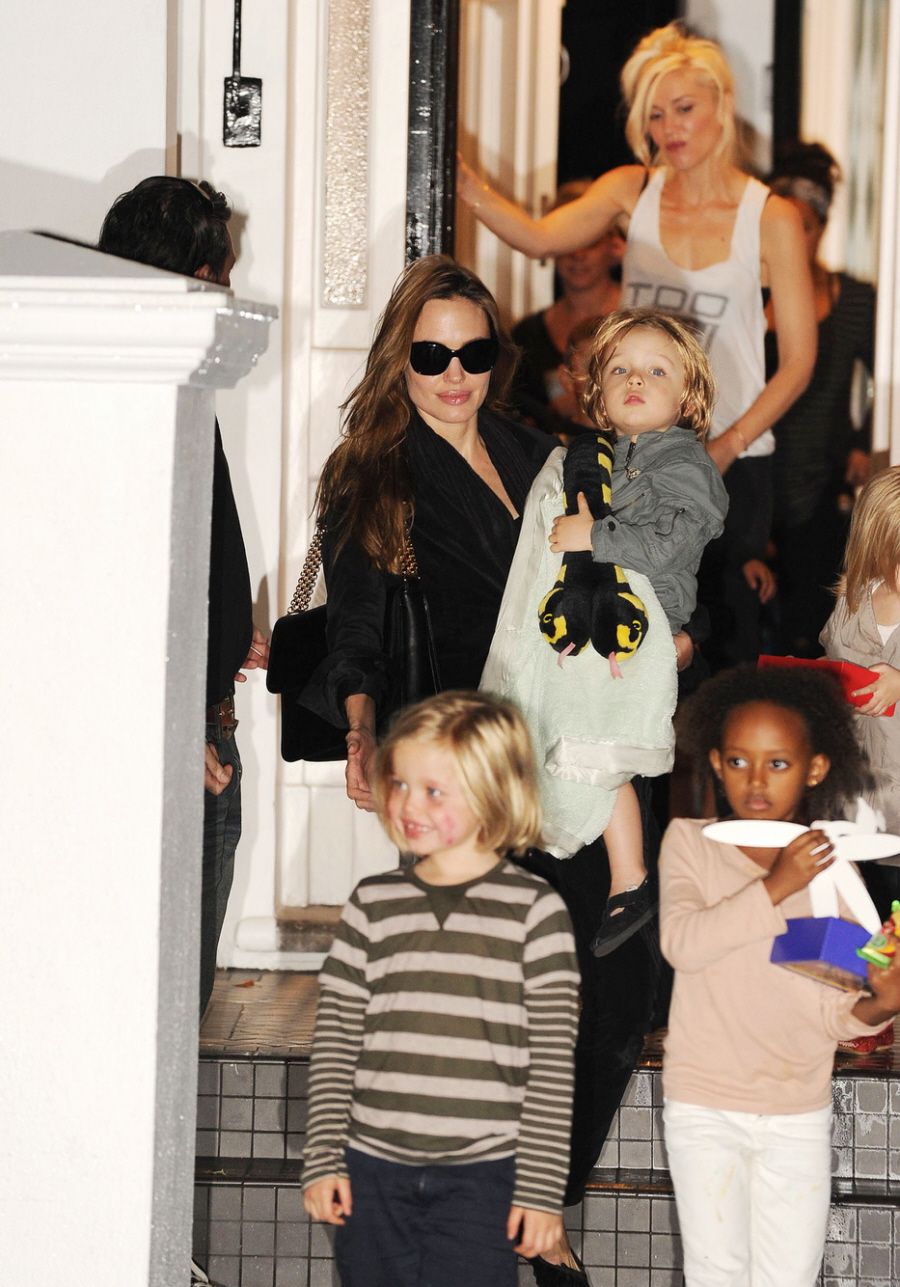 Photos courtesy of Pacific Coast News.