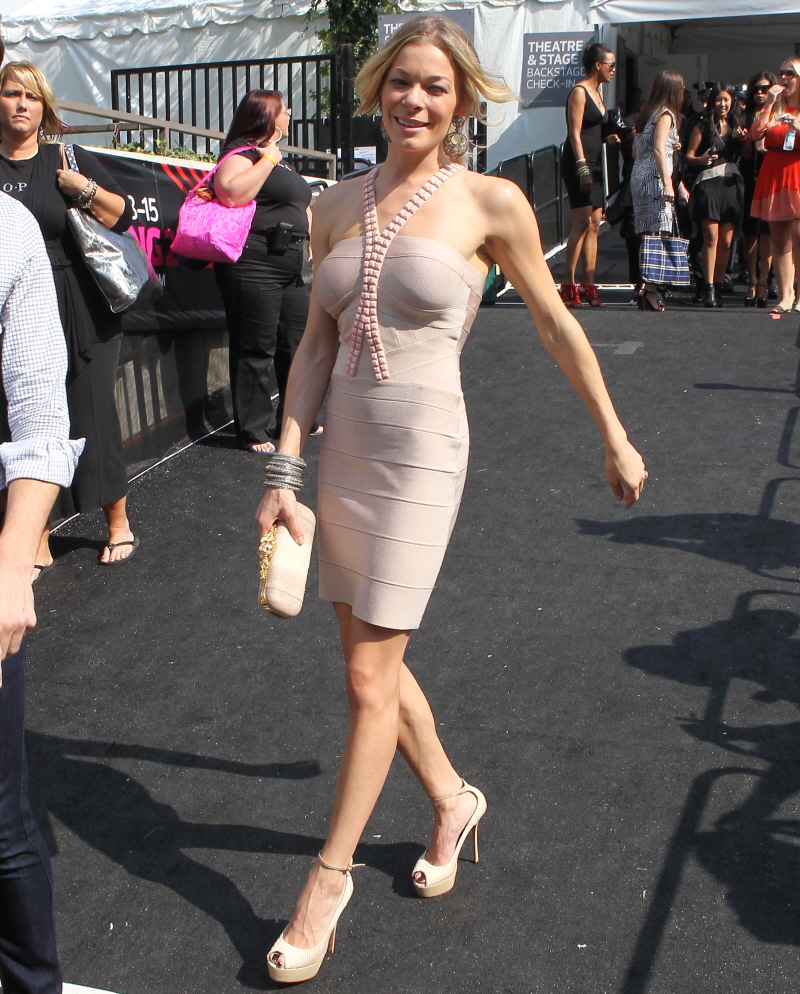 Now that I've covered Adele this morning, the rest of the day is going to be a total bust. I can't even work up the energy to care about this new LeAnn Rimes interview. LeAnn is still promoting her new album (which is nothing like Adele's), and she's still full of delusion and narcissism (unlike Adele), and it's boring (unlike Adele). LeAnn tells Country Weekly Magazine that she's thinking about babies – surprisingly, however, she makes it sound like getting knocked up is still far away.
LeAnn Rimes dropped the bombshell news that even though she's "enjoying every minute" of being a stepmom she wants to have a baby of her own with her husband Eddie Cibrian!

"They are awesome," she said about her two stepsons. "And it does make me want to have a child eventually. I enjoy being a stepmom and I'd really love to have a child of our own, but we'll see," the singer/actress told Country Weekly magazine.

As RadarOnline.com previously reported, LeAnn took to her blog recently to say that she doesn't consider herself a stepmom but just a mom.

"In our house, in our family, we remove the 'step.' We really are all… simply family," the 29-year-old songbird wrote. "Eddie's sons, I treat as if they are my own.

"Step. Stepmother, Stepfather, Stepchildren — the word 'step' can take on such a connotation to so many in our society," she said. "A family is a family. In my eyes. There's no 'step' about it."

In the Country Weekly interview, LeAnn described her family dynamic. "We have two right now that are 100 percent taking plenty of time up and it's definitely a learning experience for me, never having been around kids and having kids. They are our number-one priority and that's been a totally new thing for me. It's good, but a totally new experience for me. I'm enjoying every minute of it. I didn't realize how much I would enjoy it."

So maybe we should be on the watch for a LeAnn Rimes baby bump!
[From Radar]
I wonder… why is LeAnn not all about having Eddie's babies? I'm not saying every woman has to be all about babies, etc, caveat, etc. I'm saying that it's odd to me that LeAnn is super-loved-up with the man that she finally "won" and you would think that she would want to mark her territory further by having Eddie's baby immediately. Plus, she would want to Single White Female Brandi some more – Brandi had two of Eddie's babies, after all. LeAnn must copy or outdo her. Also, if LeAnn got knocked up, wouldn't she be more sympathetic as a person? I think so. People love babies.
So why isn't LeAnn all over it? Is a body image thing? She just got her perfect bony body and she doesn't want to gain the weight? Is it about her career? Because she doesn't have much a career at this point. Or is it because she worries that Eddie will dump her if she focuses on something else for a change? Poor LeAnn… it's hard to imagine what it's like in the center of that crazy.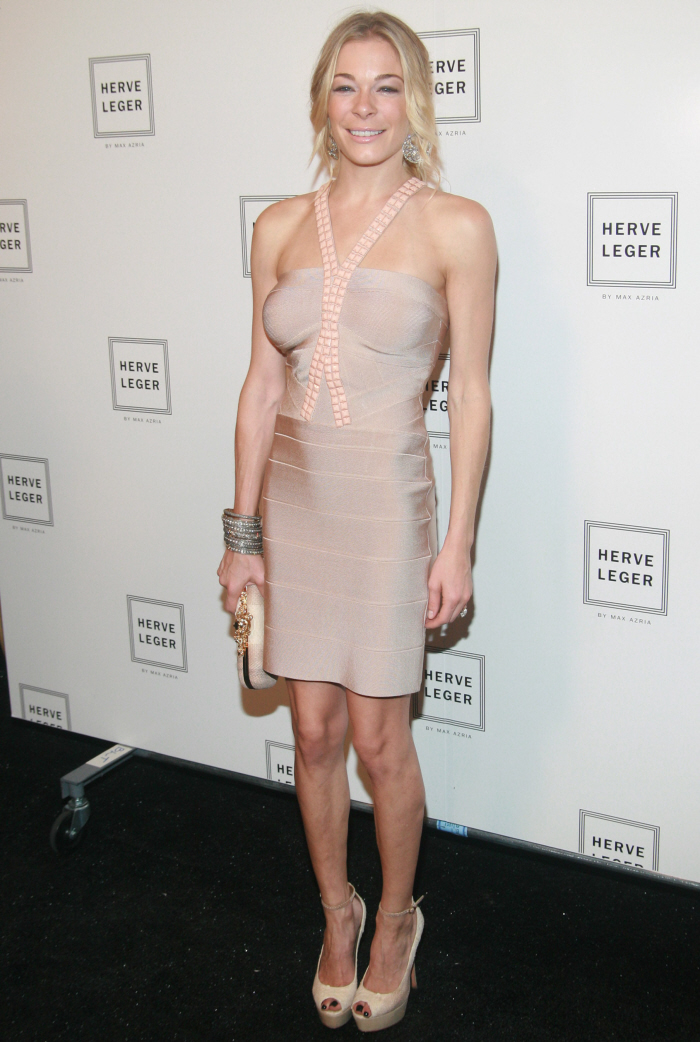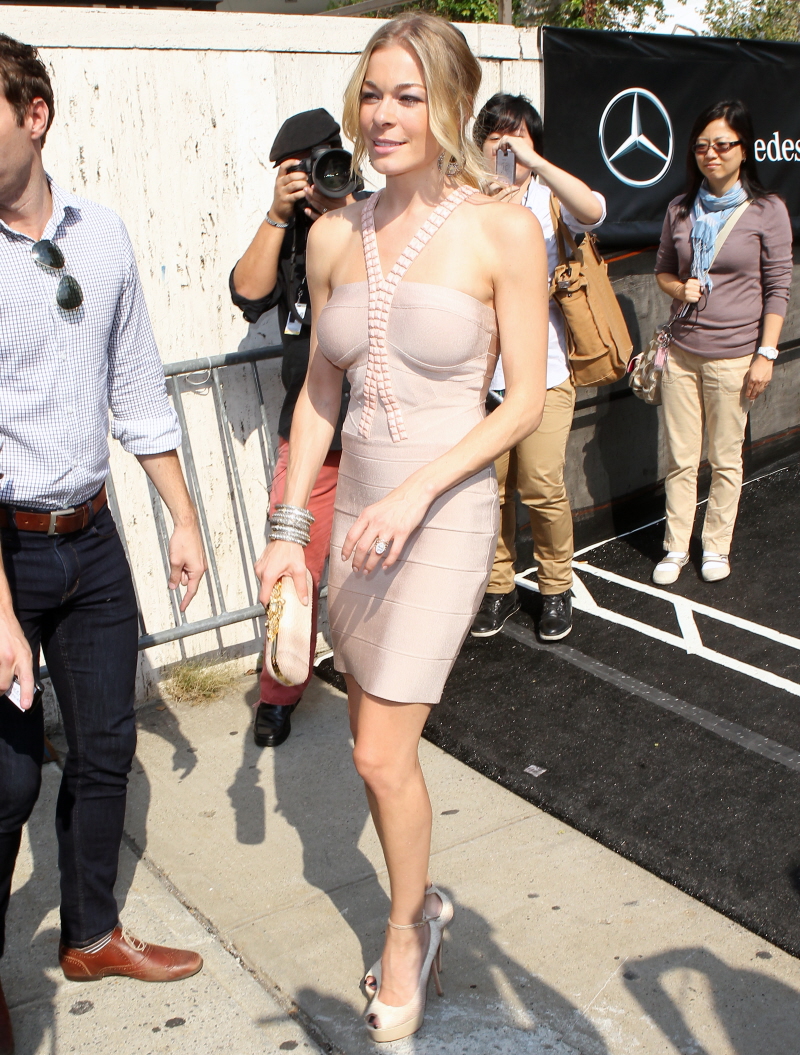 Photos courtesy of WENN & Fame.