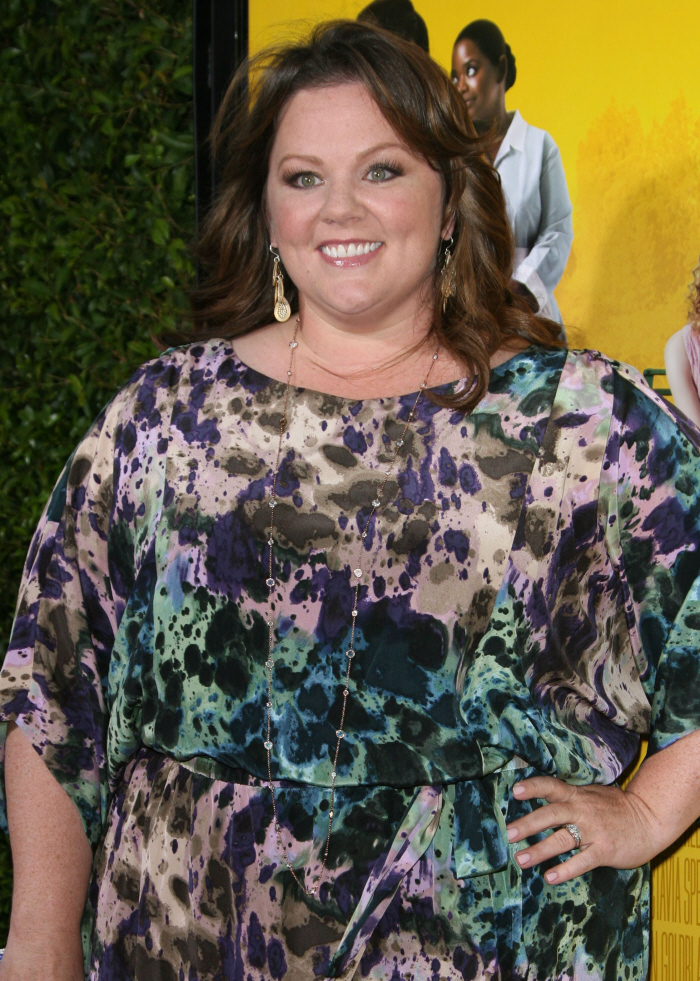 When we were recapping the Emmys, I wrote about Melissa McCarthy's surprise Emmy win for Mike & Molly (which was probably more for her scene-stealing performance in Bridesmaids), and I said at the end that you guys shouldn't go all crazy by making lots of unnecessary comments about her weight. That was just a personal desire of mine – I didn't want to cull through dozens of comments like "she's so fat" and "I hate her because she's fat." Yes, she's heavy. I know that. She knows that. You know that. Everyone is aware. She's also really funny and talented and she's having a great career break right now, and I'm really happy for her. I just get tired of debating celebrities' thinness. Can we just accept that she's heavy and move on to the other stuff about her? With that in mind, Melissa covers the new issue of The Hollywood Reporter – you can read the full article here, and here are some highlights:
She's launching a plus-sized clothing line: McCarthy is using her raised profile to launch a line for other plus-size women. "Trying to find stuff that's still fashion-forward in my size is damn near impossible. It's either for like a 98-year-old woman or a 14-year-old hooker, and there is nothing in the middle," she laughs, recalling her recent struggles to find a dress for the Emmys. After combing through "9 million dresses with taffeta or shiny bows," she opted to channel her teenage passion to become a fashion designer and design her own Emmy gown (with couture dressmaker Daniella Pearl.)

Motherhood changed her perception of herself: She has been less bothered by criticism of her physical appearance since becoming a mother to daughters Vivian, 4 — who has been parading around for days with her mother's Emmy tiara — and Georgette, 1 1/2. "The stupid stuff like what I wear or how I look I can't control, so I just try not to give too much energy to it," she continues, noting later that after having her second child, her body is a work in progress. "At 20, I would have been like: 'Don't they like me? Was it my hair?' At 41, I think the things that define me, I hope, are a lot more than those kinds of petty things."

Future projects: She and her actor husband Ben Falcone recently sold a multicamera TV comedy project to CBS about a woman having a midlife crisis, and she's co-writing a movie with Bridesmaids writer Annie Mumolo for Paramount, which will star McCarthy as the mastermind of a plan to hijack the Stanley Cup in order to cheer up her sick husband. She's also in negotiations to star opposite Jason Bateman in the movie Identity Thief, while Bridesmaids producer Judd Apatow cast her in his untitled Knocked Up spinoff and Bridesmaids director Paul Feig has set up his movie Dumb Jock to feature her as the star. "She's really one of my new heroes," Feig says of McCarthy. "I'll do anything to keep working with her. When you find someone like her, you don't let them go."
[From The Hollywood Reporter]
I wish Sofia Vergara and Christina Hendricks would start a clothing line aimed at designing flattering tops for the large-breasted ladies amongst us (coughmecough). As for Melissa's plus-sized line… maybe the stuff will be cute. You never know. In my experience, the simpler the item you want, the harder it is to find. You want a simple, loose, black peasant top for the heavy-breasted amongst us, with no sparkles or embellishments or lace accoutrements? Good luck with that. I've been trying to find it for years. It's my white whale.
Oh, and Melissa is hosting SNL this weekend. Will you watch? I hope she's really, really good.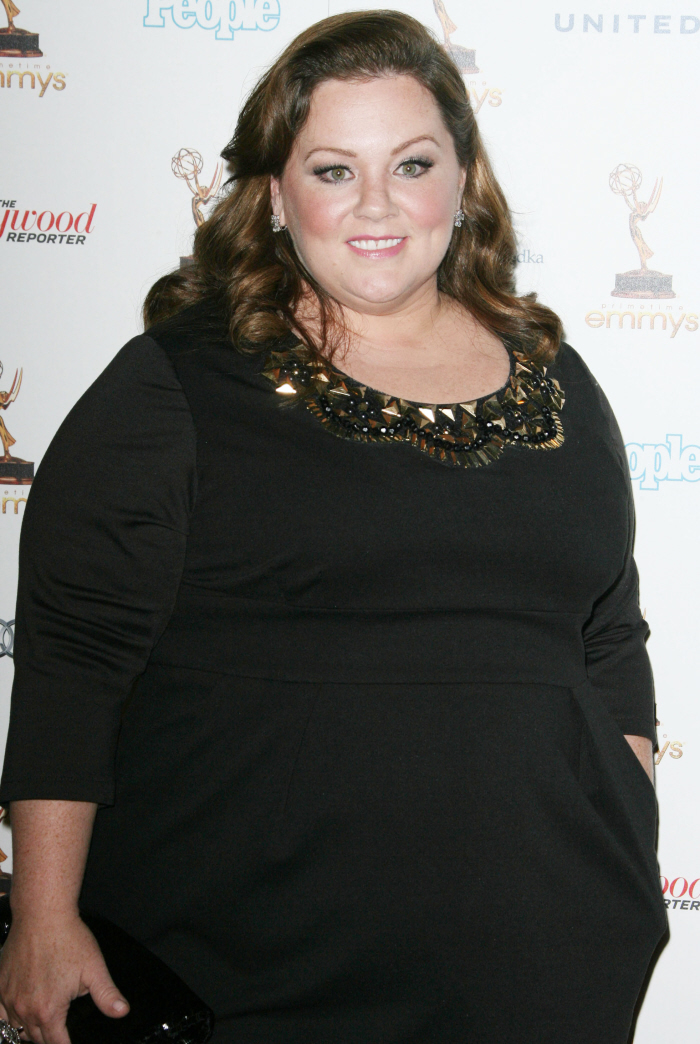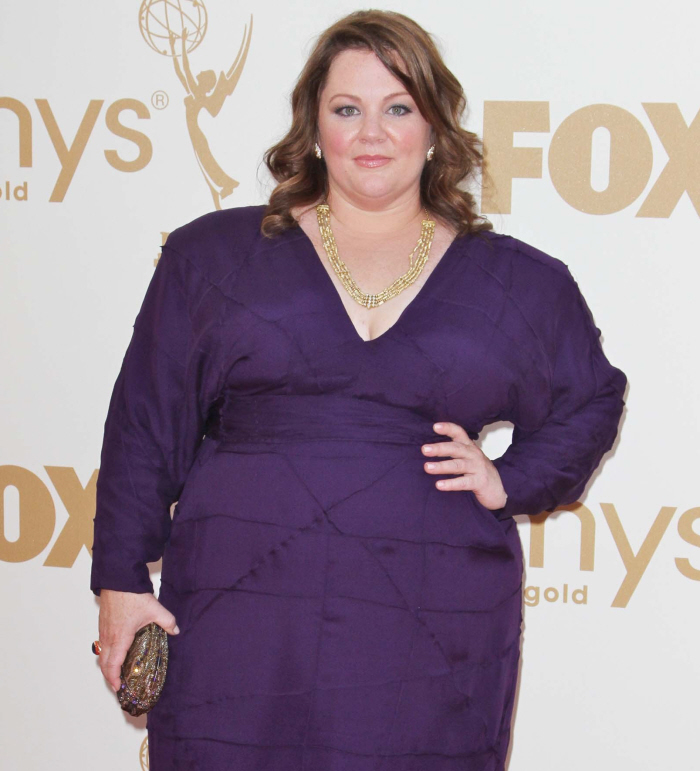 Photos courtesy of WENN.