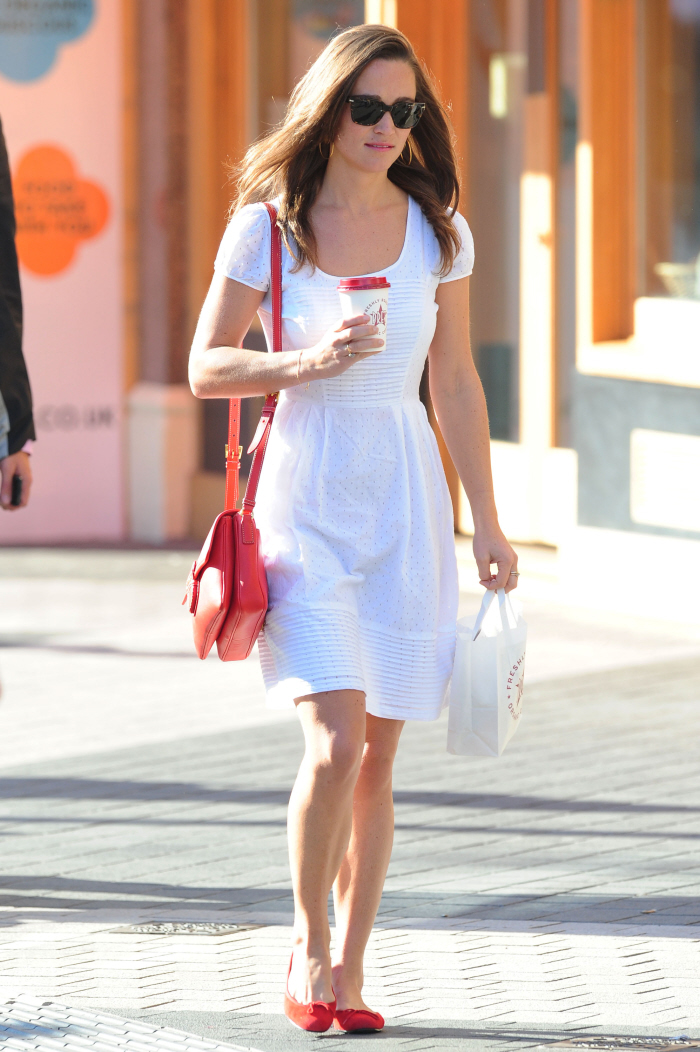 At this point, I know that Pippa Middleton isn't really going to "happen" for us here in America, but she's still big news in the UK, and I'm still interested in her as a person/celebrity. I get that most of you actively dislike her, and think her "fame" is tenuous and undeserved. But we are a nation that has made the Kardashians famous and unbelievably wealthy, and some days I would just prefer to write about Pippa rather than the Kat-face Klan.
So these are photos of Pippa throughout this week. The photos of Pippa in the white dress are from Thursday, the beige tiered dress are from Wednesday, and the other outfit is from Monday or Tuesday. I believe that all of the photos are from Pippa "walking to work" – and I still think she's working her "ex" George Percy, who she wants for a husband (just my opinion). Over the weekend, Pippa was at a friend's wedding with her sister and with Alex Loudon, who is still hanging around, apparently oblivious to the fact that Pippa is trying to upgrade.
Don't you like that on the same day that Pippa's sister Kate wore cream to an official royal engagement, Pippa showed up on the streets of London in a shade of white as well? I often wonder about the behind-the-scenes sister stuff between the two of them. Yes, Kate "won" and Pippa will never be able to "compete" at Kate's level… but I still feel like Pippa is still competitive with Kate about a lot of things. Too bad that Pippa makes clothes look really budget, and Kate makes clothes look expensive (unless it's Issa, in which case Kate often looks cheap too). Plus, Pippa's style is just so… rough. It's not "old" but there's something dated about it. She really just don't know what flatters her athletic, boyish figure, I think.
In any case, I'm giving Pippa credit for being the Middleton with a job. Huzzah to Pippa!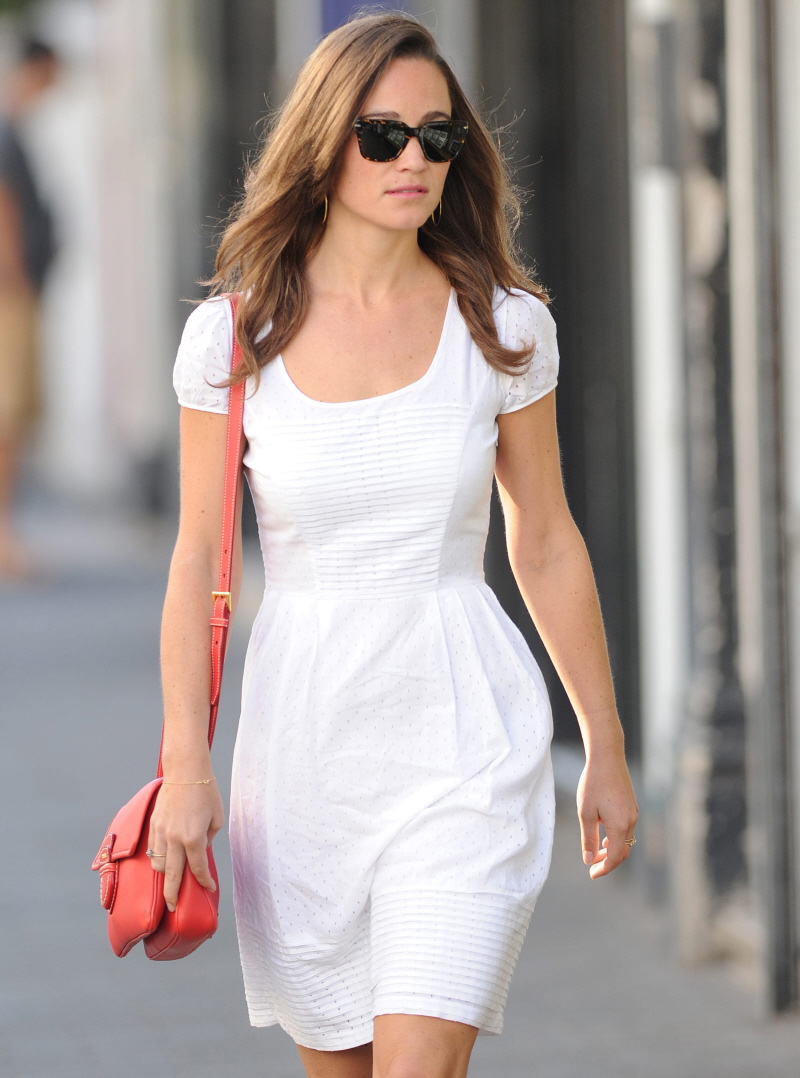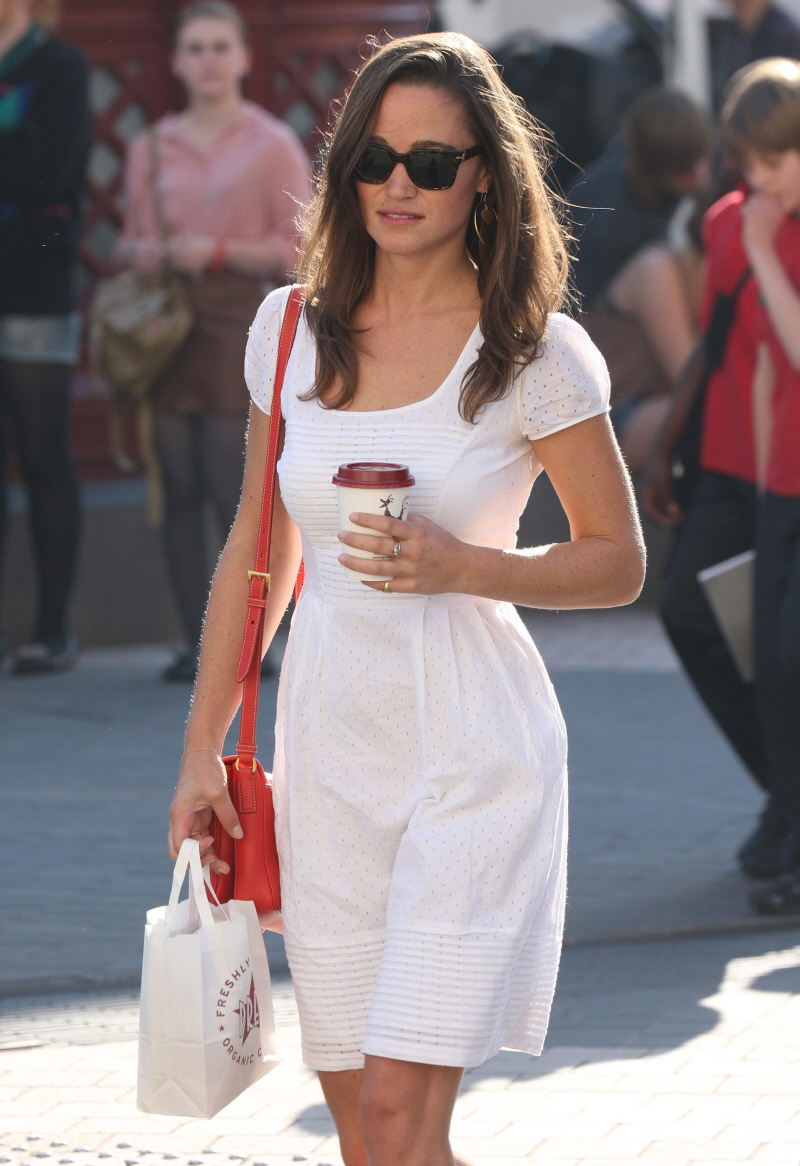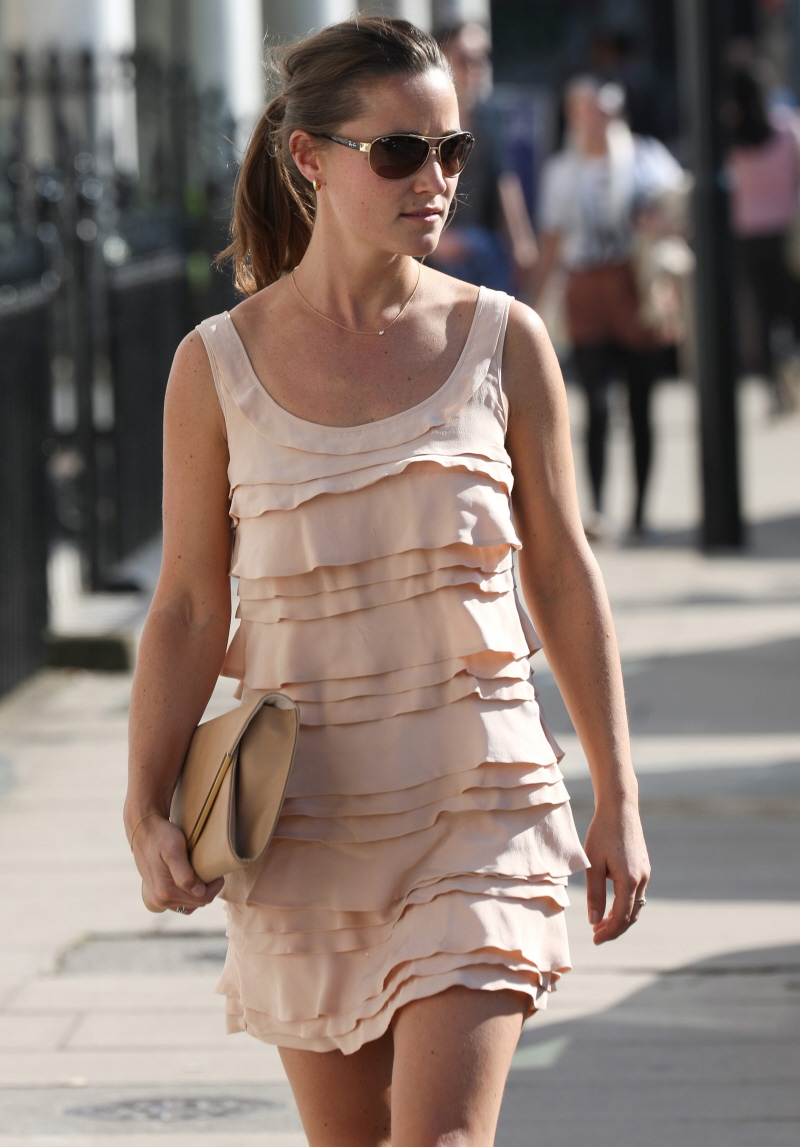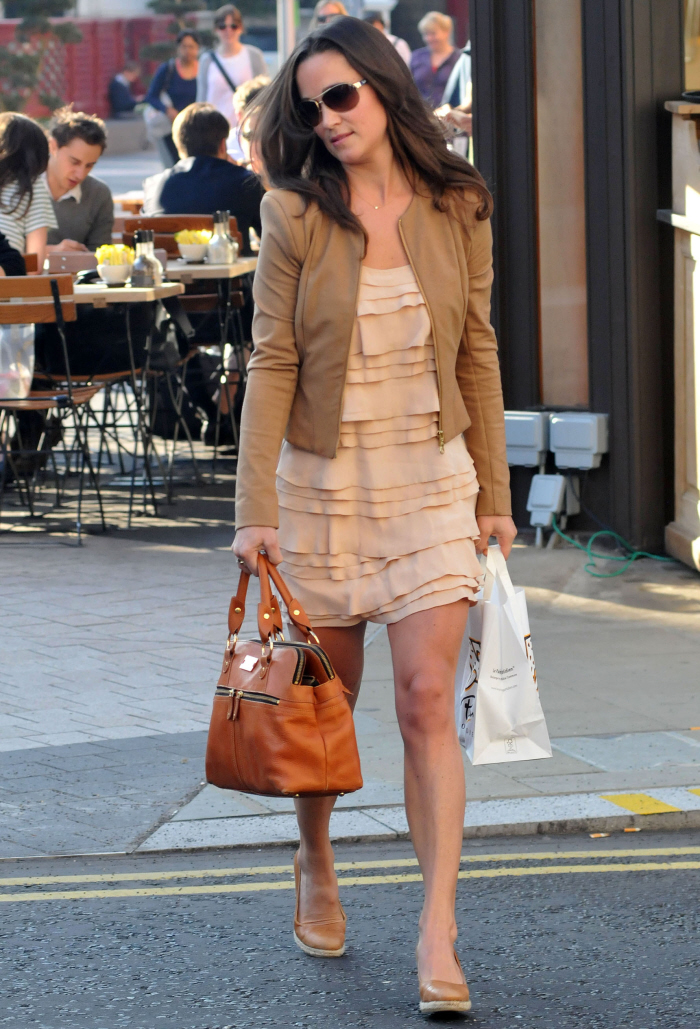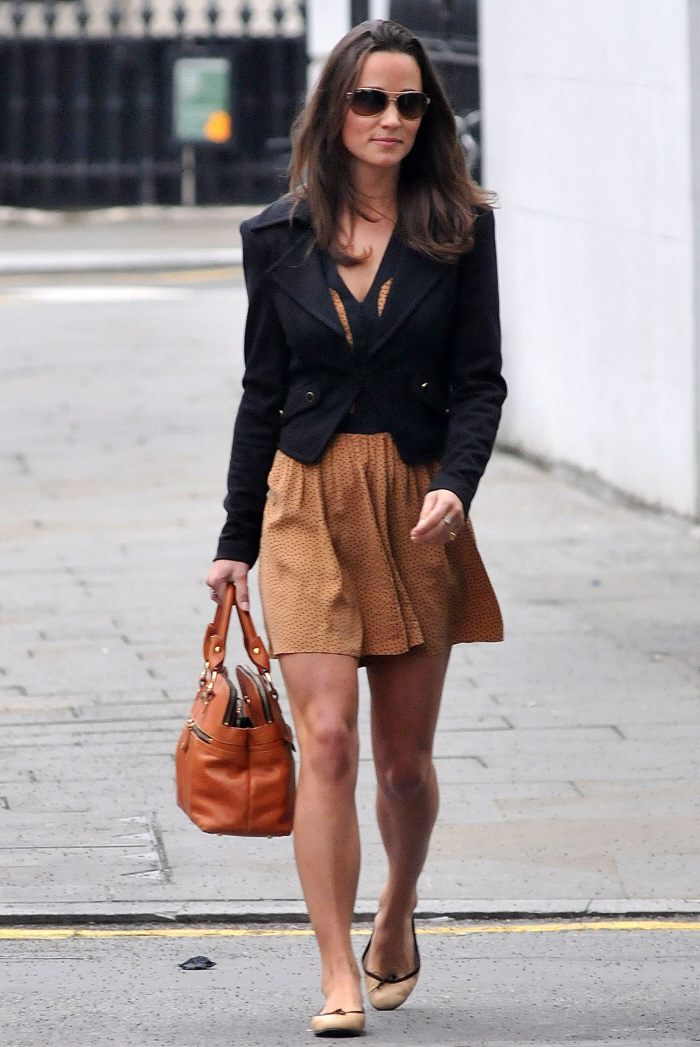 Photos courtesy of WENN and Fame.