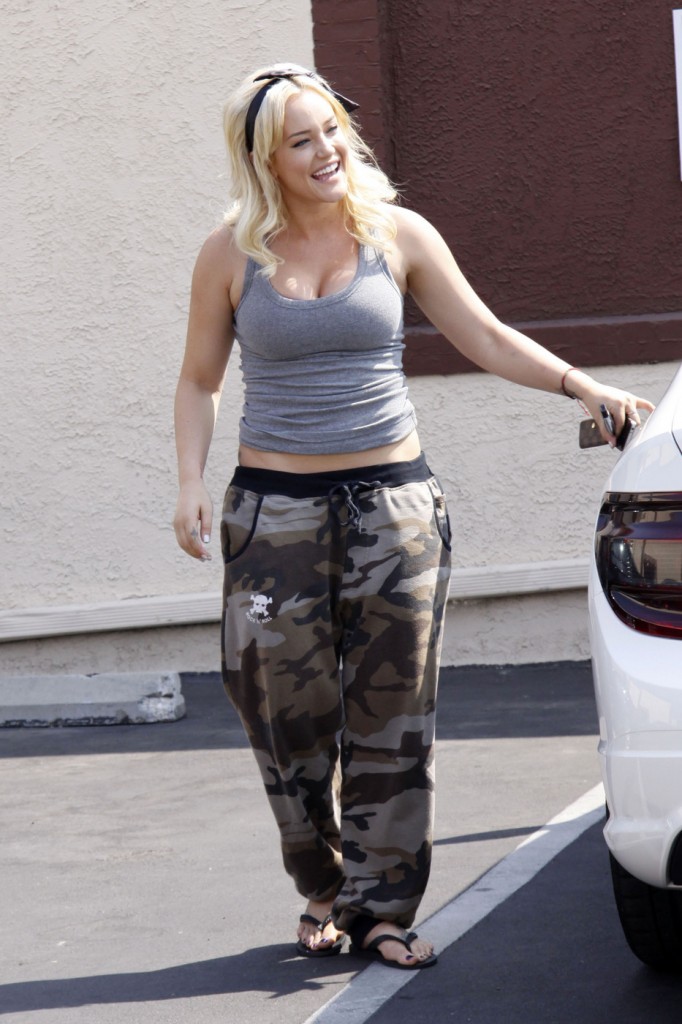 I've seen Lacey Schwimmer, Chaz Bono's partner this season, on Dancing with The Stars and I think she's hot on the dancefloor. (When she dresses herself, not so much.) When she dances she really moves it and she's graceful and kickass at the same time. Lacey has come under fire for being "larger," relatively, to the other tiny dancers on that show. She looks like she eats and maintains a great muscular physique. In a new interview with In Touch, Lacey says she's proud of her curves and that she's defending herself against the people mocking her online. Then the article states she's a size four. They don't directly quote Lacey on the size, they just say "Now a healthy size four."
"As a dancer, you are supposed to look a certain way," she explains during an exclusive photo shoot with In Touch. And while the 23-year-old certainly developed thicker skin over the years, she is not immune to bullying. Recently ridiculed for how she looked in a pair of high-waisted jeans, Lacey quickly became the subject of cruel taunts online.

"There are so many blogs and websites hating on me," she says. "When people start talking – even if I don't agree with what they're saying – it definitely affects you."

It's easy to see why, especially considering that Lacey suffered a debilitating eating disorder when she was 13 that withered her already tiny body to a size o. Weighing just 98 pounds and living on six slices of turkey a day – combined with hours of dancing – Lacey shares, "My hair was falling out and my skin was gray. It was a really bad time." Though she recovered at age 15, during a 2009 interview with In Touch, the dancer revealed that she will "always battle" with her weight.

Now a healthy size 4, Lacey… refuses to cover her body in shame over the "mom jeans" scandal. In fact, she promises to reveal her taut stomach more than ever this season… "I have boobs, I have a huge butt and I have a lot of muscle," says says. "I like having curves – I'm proud of them!"
[From In Touch, print edition, October 10, 2011]
Kaiser has written many times about our skepticism at the new trend of vanity sizing. Her position is that if you're not comfortable mentioning a size, or if you're going to shave a few sizes off, don't mention one at all. I could see Lacey being a six in some styles because she's so fit, but four is pushing it to me. Maybe Lacey didn't directly say this and it's something In Touch added, who knows. Given the size quotes we've heard from Kirstie Alley, it's possible the Dancing With the Stars gowns are all a couple of sizes smaller on the tag than they are in reality.
That said, that's awful that Lacey had a terrible eating disorder. I think I remember reading about that when she first talked about it. I hope that she's really as confident as she sounds here, because she should be. The issue that a lot of us had with those mom jeans wasn't her weight at all, it was her atrocious fashion. That's easily remedied, although in Lacey's case I'm not so sure because she's just so consistent with it.
Lacey Schwimmer and Chaz Bono's second dance. (From this week)

Lacey and Chaz's first dance.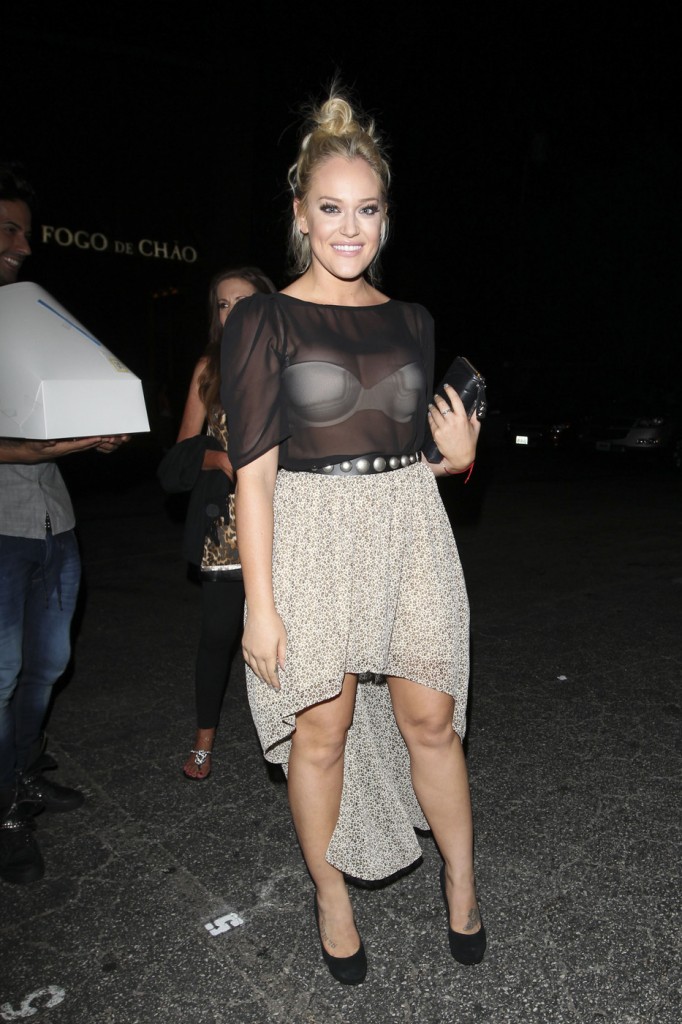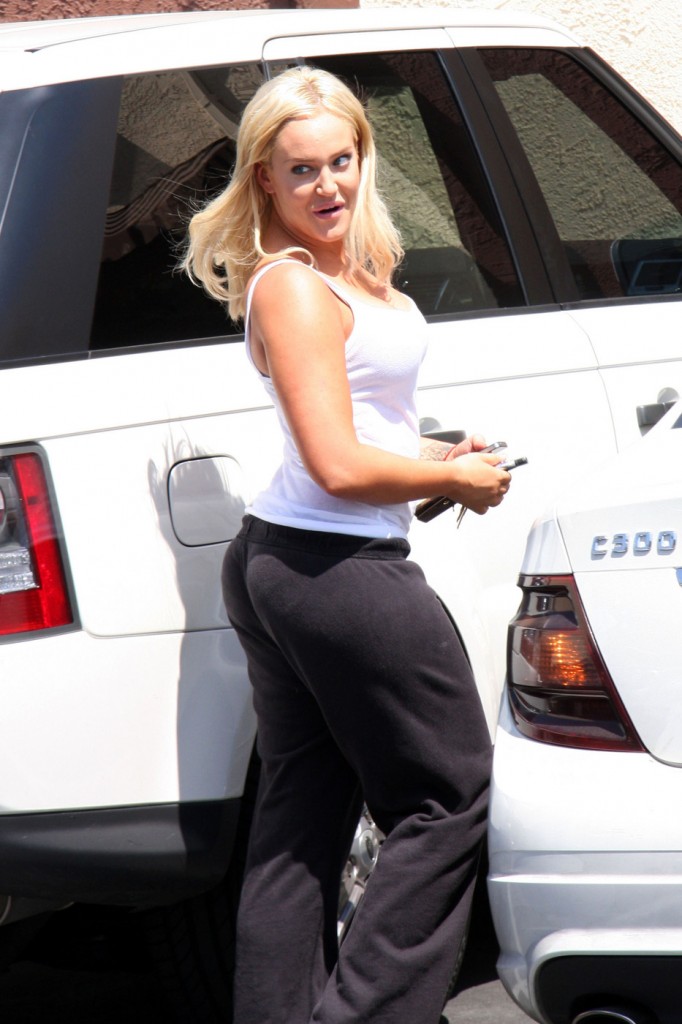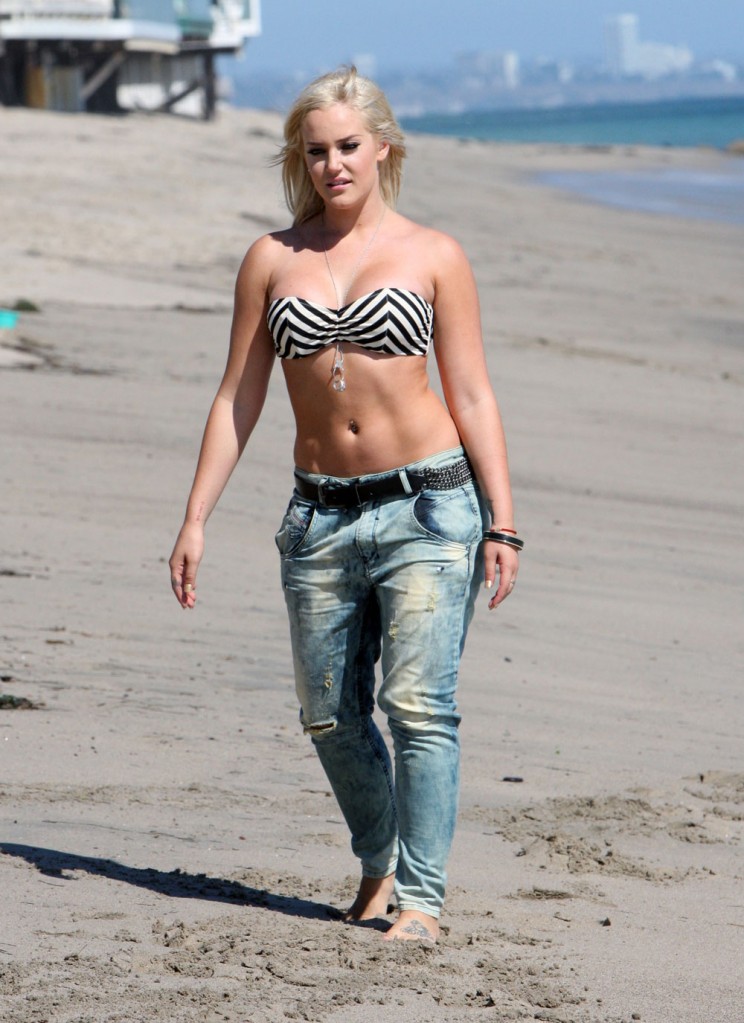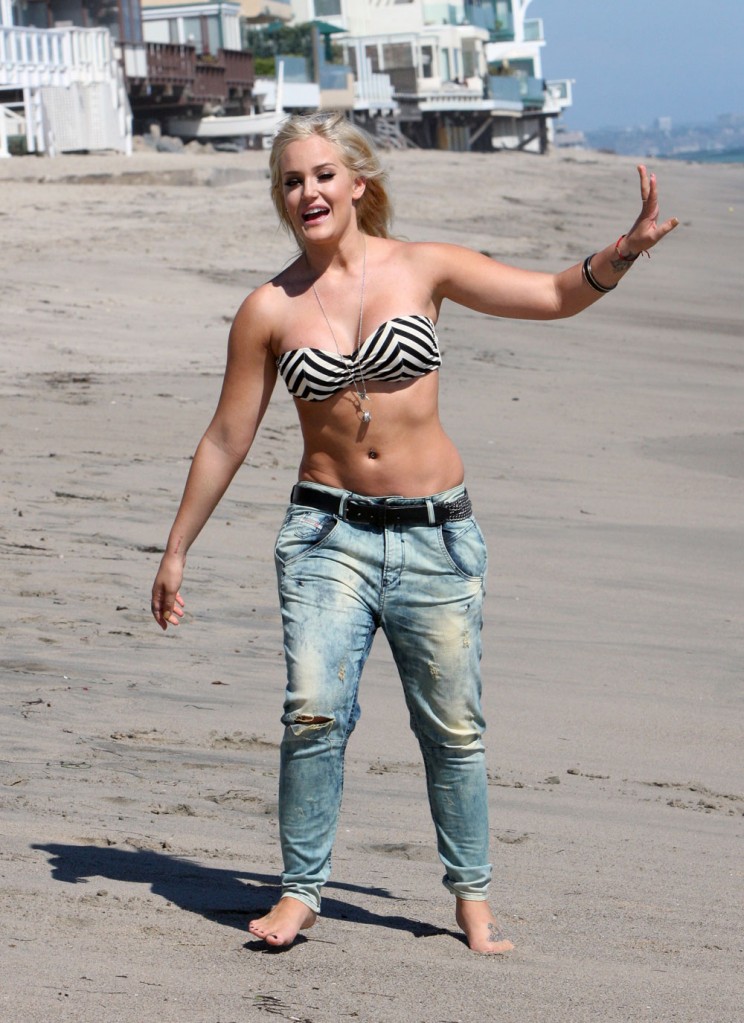 Lacey is shown on 9/14/11 in the header image. Lacey is shown on 9/14/11 in the header image. The other photos, in order, are from 9/12/11, 9/4/11 and 8/25/11. Credit: Pacific Coast News and Fame