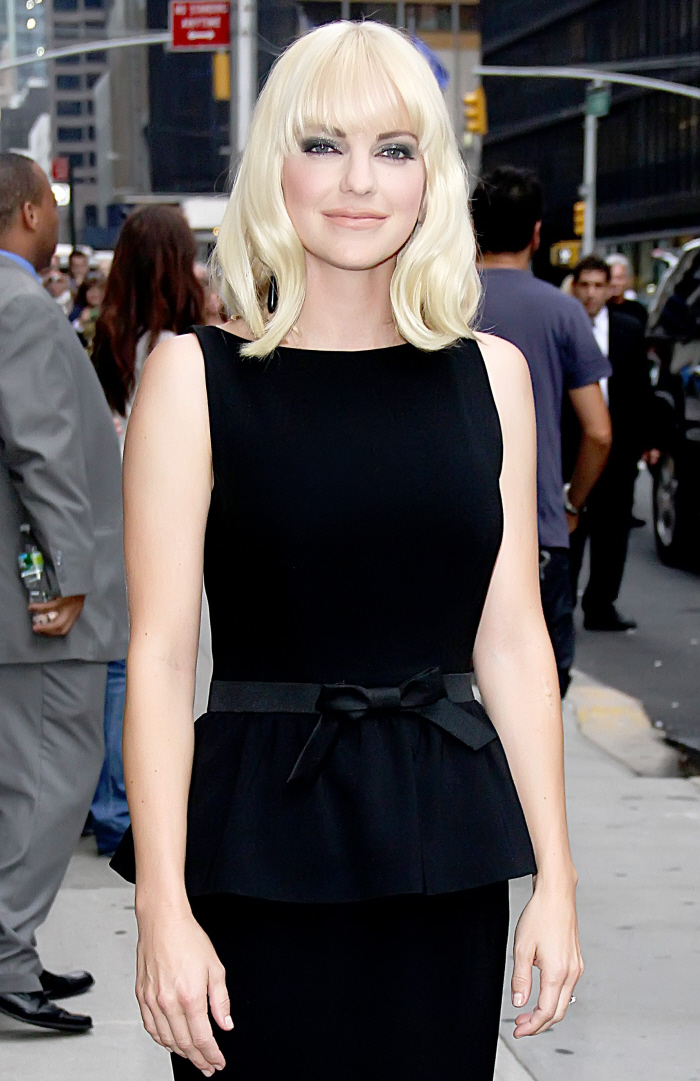 I just can't get over how completely odd and jacked Anna Faris's face is looking these days. We discussed this last week, but I'm still disturbed. What is going on here? I think it's a combination of Botox, lip injections, too-blonde hair, some weird eyebrow situation and bangs trauma. It's terrible.
Anyway, Anna's new film, What's Your Number?, comes out this weekend. It doesn't look very good – and the reviews aren't great either (22% on Rotten Tomatoes). The movie is basically about a chick who has boned 20 guys and she decides to go back and re-examine all of her old lovers to see if any of them are her "soul mate". To promote the film, Anna revealed her own "number": FIVE. Six really, if you include her current husband Chris Pratt.
Anna Faris candidly revealed that she bedded a total of five guys before marrying her husband, "Moneyball" star Chris Pratt, in 2009.

"I'm at five," the star said at a screening of "What's Your Number?" "Don't you think five is kind of low? I'm 34!" During a pre-screening interview Tuesday night with Marie Claire editor Joanna Coles, Faris added, "I'm not a very good lover. I'm so nervous about my sexuality."

In the film, Faris plays an unlucky-in-love woman who frets she'll never find Mr. Right after learning the average woman sleeps with 10.5 men before finding "the one," and she's bordering on 20.

"I think 20 is kind of low," she told Coles. "Shouldn't it be like 70?" Faris — who was recently hailed by Tad Friend in the New Yorker as the future of female comedy — also said that she doesn't read reviews.

"I try not to read [them]," she said at the Joseph Urban Theatre. "The bad ones really cling. And I'm lucky that I've been part of a lot of poorly received movies, so I'm immune. 'Scary Movie 4' was a brilliant movie. I'm shocked it didn't get nominated."
[From Fox News]
I do think five is pretty low, but I'm not sure if I believe her, especially after her description of her "wild years" – the time right after she divorced her first husband. As for ladies and our "numbers" – I'm not going to reveal mine, but if you'd like to reveal yours, go ahead. I won't judge or slut-shame. *quietly waiting to judge and slut-shame*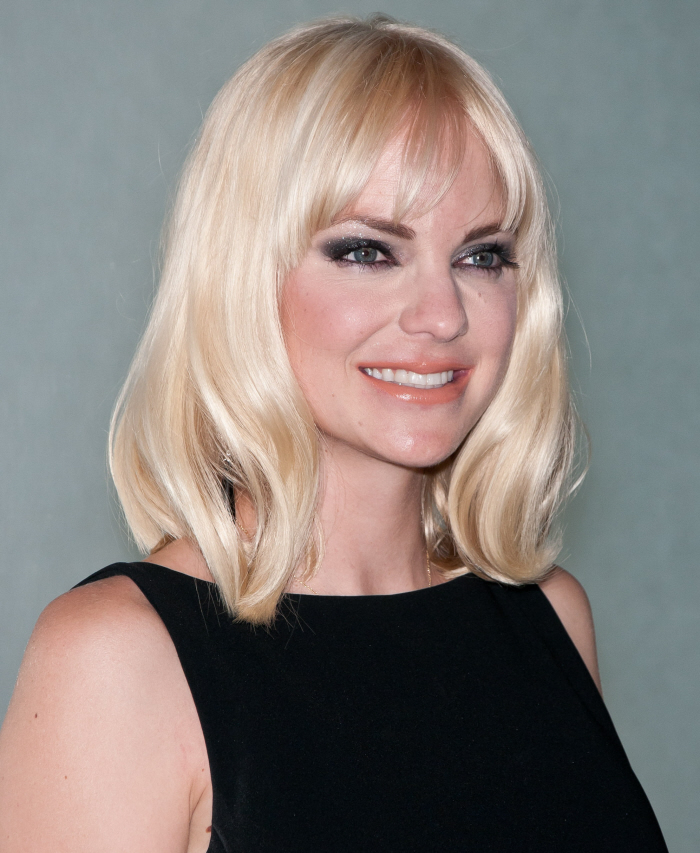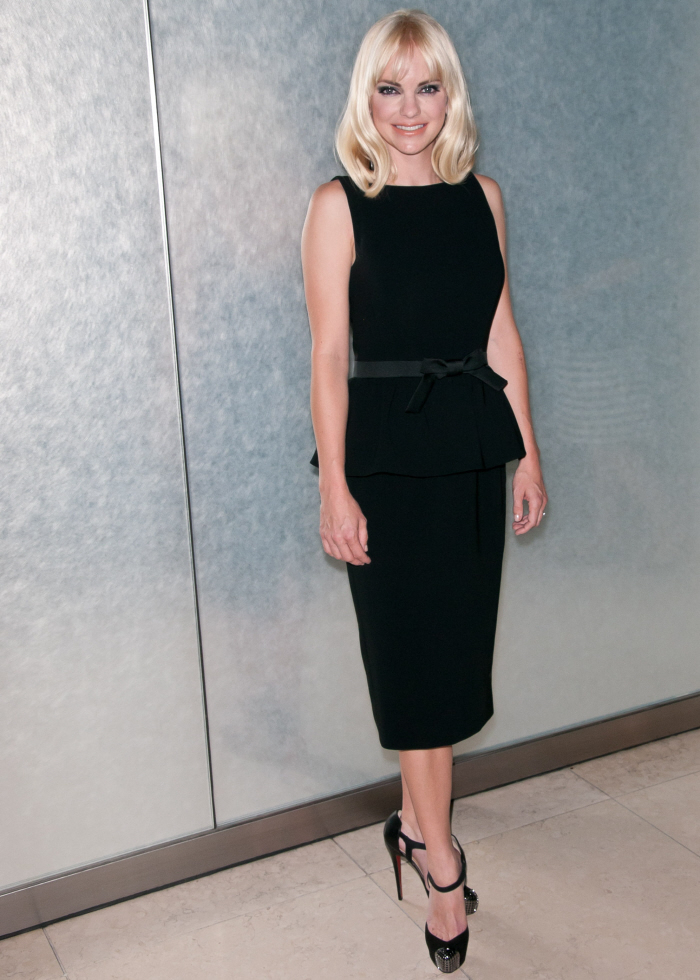 Photos courtesy of WENN.