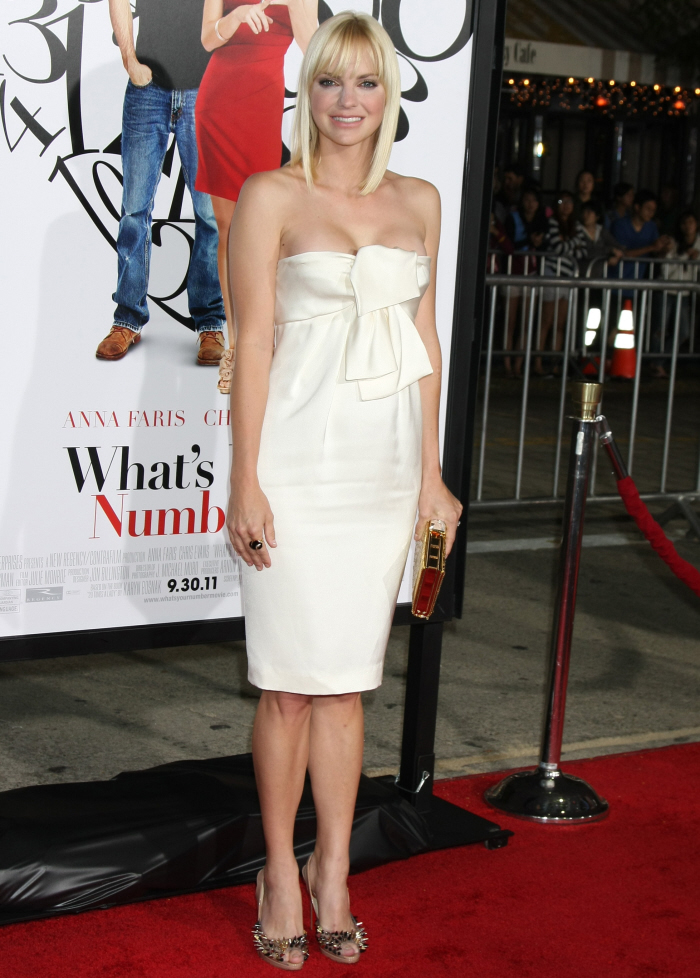 These are some new photos from last night's premiere of What's Your Number?, that romantic-comedy where Anna Faris plays a woman who is going back and finding all of her old boyfriends to see if she's missed "the one". CB and I were just examining Anna's face in these photos from last night's premiere, trying to figure out what exactly is going on here. My guess is that Anna just got some premiere Botox, because her face looks oddly frozen, even when she's trying to be animated. CB thinking Anna might have gotten tweaked beyond that – a nose job, a boob job, and perhaps more. I hope not, because I kind of like Anna. Her career is an anomaly in Hollywood – she's a talented comedic actress, writer and producer, men and women like her, and she doesn't put herself out there, famewhore-wise. Anna's recent interview in Marie Claire (full piece here) was a rare occasion when Anna actually talked about her past, and she comes across as… very interesting. She's smart, she's ambitious, and she's got big plans:
Anna on her first marriage to actor Ben Indra: While her career took off, his stalled. "That kind of destroyed my marriage," she confesses. "The divide became too great." She filed for divorce in 2007. (As part of their divorce settlement, she paid $900,000 to Indra.)

Post divorce life: Enjoying her first solo apartment in L.A. and the riches of burgeoning celebrity, she splurged on a boob job and partied hard. "I was like, 'F–k it, I've got nothing to lose, nobody to support.' I wore the same Garfield shirt and jeans for three weeks. I had a running joke with my friend: 'I hope somebody roofies me tonight!' I didn't care what people thought."

Meeting and marrying Chris Pratt: But Faris, a self-proclaimed homebody "bordering on agoraphobic," was ill-suited to the Lindsay Lohan routine and quickly abandoned it. A year later, she got engaged to Parks and Recreation's Chris Pratt. The pair are tabloid neverminds, rarely photographed at L.A.'s usual paparazzi-flecked hot spots. They prefer, instead, to entertain at their modest three-bedroom home in the Hollywood Hills. There, Faris says, she has a front-row view of the come-one-come-all business model of Hollywood's young comic guns. "Jonah Hill used to be our neighbor. We'd see him all the time," she explains. "He's doing all these projects, and he'd say [to Chris], 'You gotta do this!' All the guys are buddies, everyone's helping each other out and writing roles for each other. But you can't say to a bunch of girls, 'Hey, you're my friend, come join my movie!'"

Hollywood sexism: "Hollywood studio executives don't recognize the value of female performers as much as male performers," she adds. But that's not the only reason it's so tough to get a group of actress friends to collaborate on a film together. Roles for women are scarce, so actresses rarely get to network on set with each other, an upside to filmmaking that men take for granted. "When we meet each other, it's always at some fussy event where everyone's, you know, schmoozy and full of s–t. So it's difficult," says Faris. "I would love to have more actress friends, but I just don't." To hear Faris describe it, scheduling a casual meet-and-greet coffee date between two actresses in Hollywood is as soul-crushing as having a movie go straight to DVD. "I have to call somebody's agent and be like, 'Hey, I know this is crazy — I don't even have a specific project — but I'd really like to hang out with this girl,'" says Faris, wincing. "It has to be awkwardly coordinated like that."

Faris' goal is to become the female Judd Apatow: "I want my group," Faris says coolly, without a whiff of implausibility. "I want my equivalent of the Judd Apatow crew."

Longevity: "The hardest thing in my industry is longevity, getting your next job. It's hard to get the first job, but it's so much harder to get the sixth or seventh as a woman," Faris sighs. So having a cadre of loyal actresses with whom she can collaborate is a forward-thinking act of self-preservation. Pretty smart for a woman whose cleavage is an uncredited supporting character in just about every film she's made. Faris is currently filming The Dictator with Sacha Baron Cohen (she reportedly beat out Kristen Wiig for the lead). She's also producing her own films, including Gold Diggers, which she describes as the female answer to Wedding Crashers. "You have to create your own stuff," she says. "It's really exciting to create something, sell it, and feel like I'm not just a pawn waiting to be cast."
[From Marie Claire]
I like Anna so much more after reading that. And now I really, really hope she isn't messing with her face too much. If left untweaked, I suspect she would still look about 20 years old, and the "Real Houswife" look won't suit her in the long term. Hopefully, whatever's happening is just a phase.
More photos from the premiere, including some of her boyfriends, Chris Evans, Zachary Quinto and Dave Annable. I'm honestly starting to see the Quinto thing, Quinto-loonies. He's quite handsome in these photos.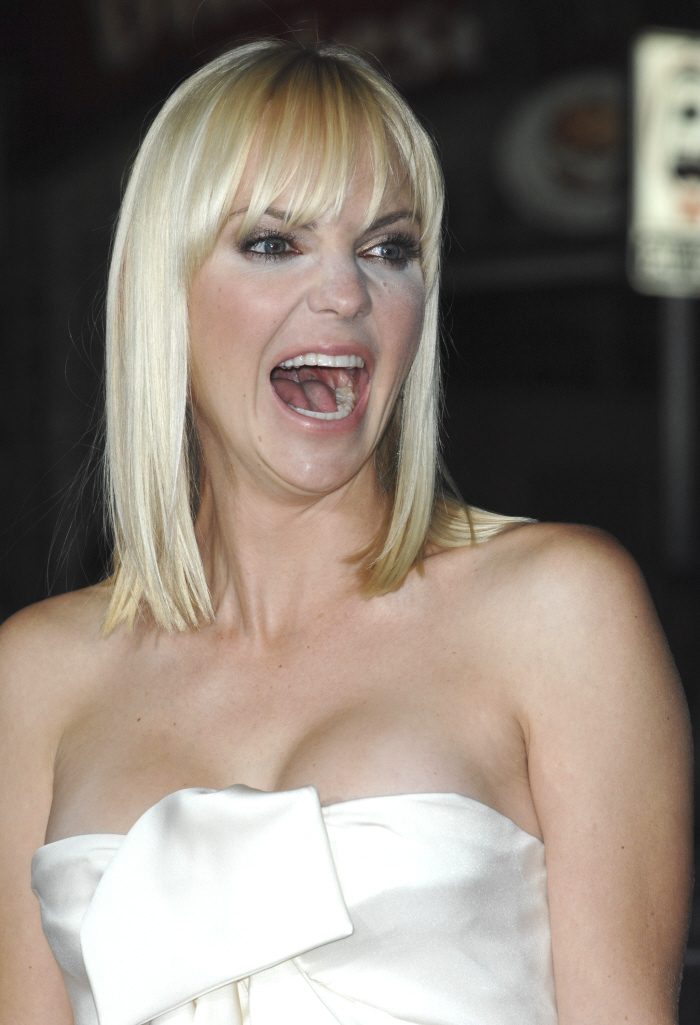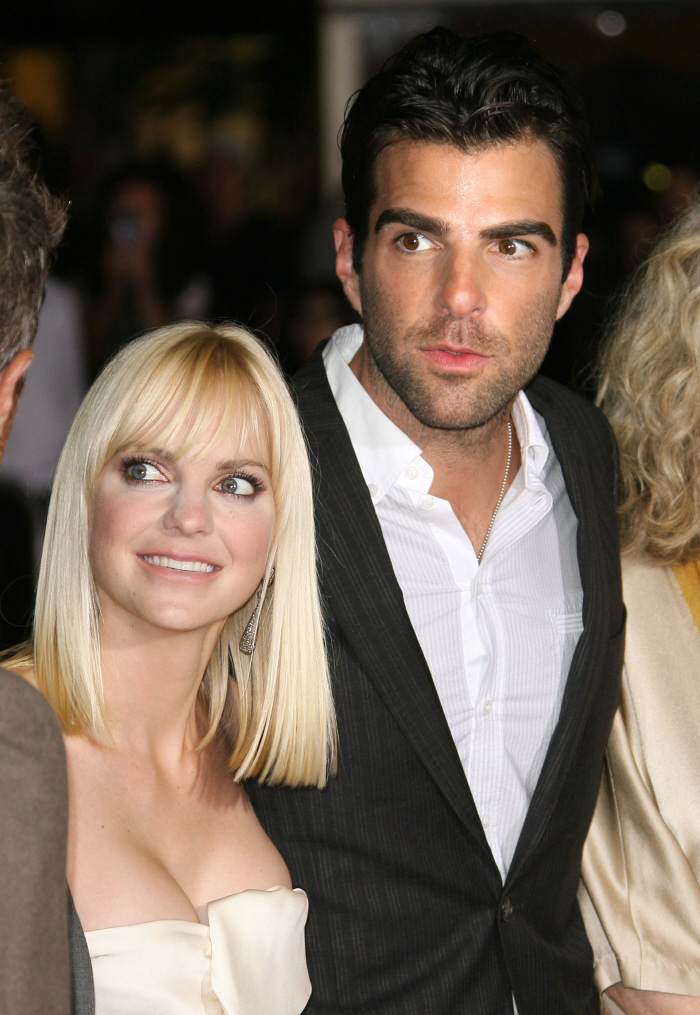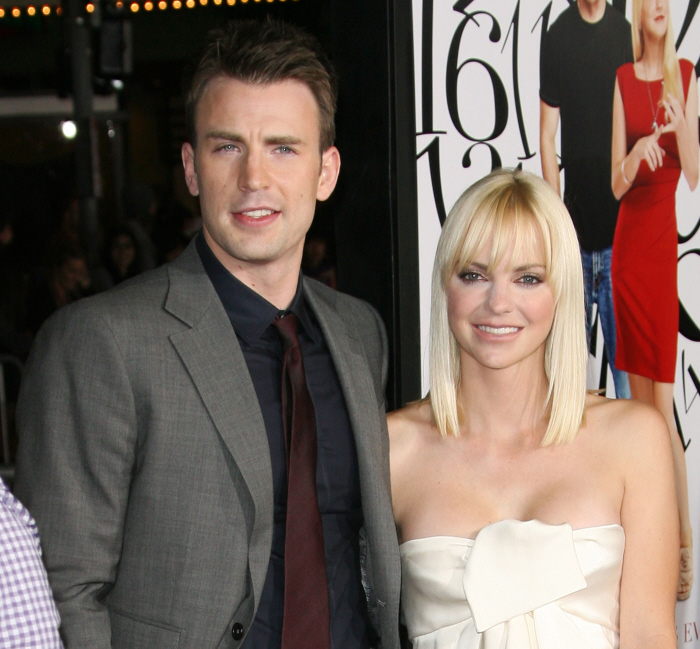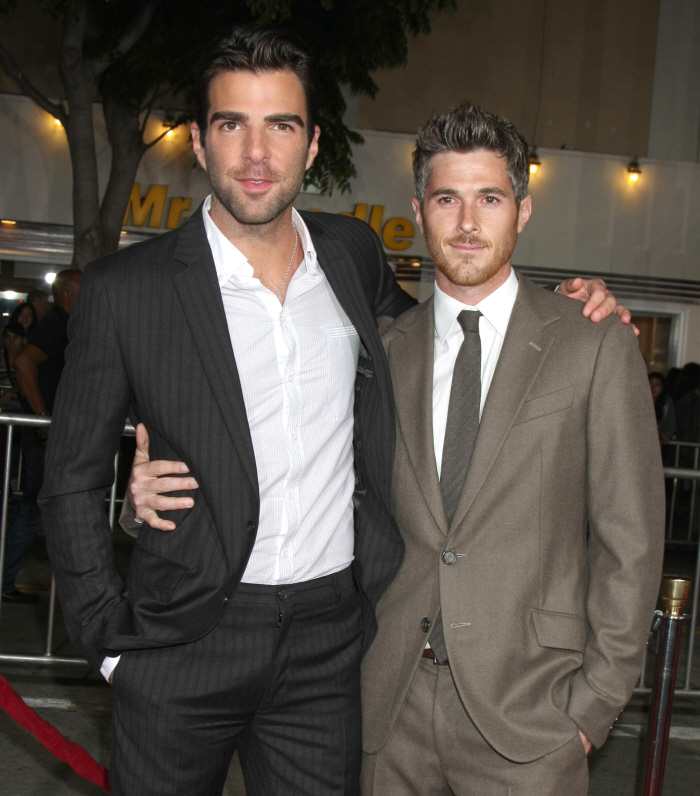 Photos courtesy of WENN.