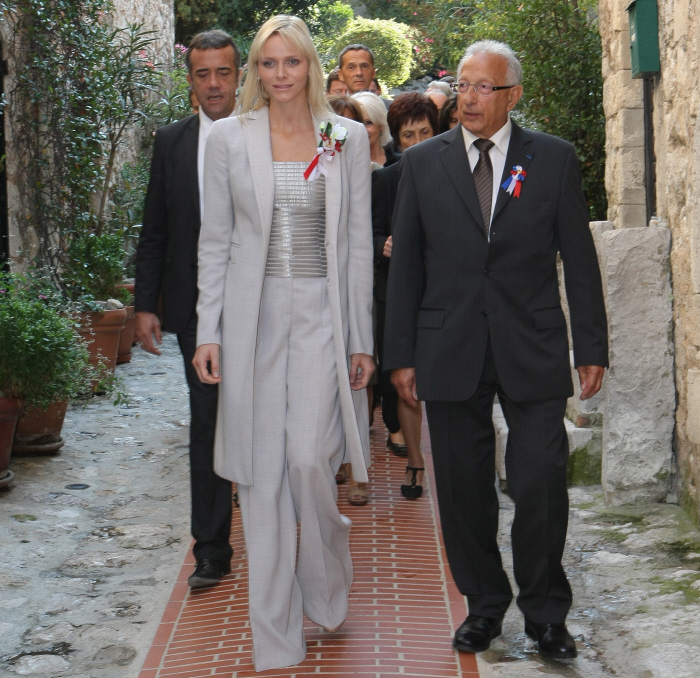 These are newish photos of Princess Charlene actually doing a royal duty all by herself! I sort of can't believe that Prince Albert let her go somewhere by herself, although I'm sure there are "princess wranglers" just out of photo range, waiting to swoop down on a rogue, wayward princess who could make a break for it at any moment. Alas, I fear that Charlene has abandoned her plans for escape. Look at her eyes – those are the eyes of a woman who has dejectedly resigned herself to her fate. That's a woman with no fight left.
Anyway, the event: according to WENN, Charlene attended "the traditional mass of the Feast of Saint Michael held in La Turbie, a small village in the hills of Monaco. After the ceremony the princess went to a reception hosted by the Mayor and attended by local children." I hate her outfit. It looks like Armani, and it looks really oversized too. I get that it's supposed to be a loose suit, but damn… has she been losing weight? In the last post, I said that she was looking pregnant to me, but I'm taking that back. Oh, and this is only the second public outing Charlene has had in weeks – meanwhile, Albert continues to do public appearances without her, using other ladies as his "dates".
Also – look at her new hair. That's the bangs trauma of depression, I fear. Her face didn't need those little bangs, and her hair could totally usually a blow-out. Poor Charlene.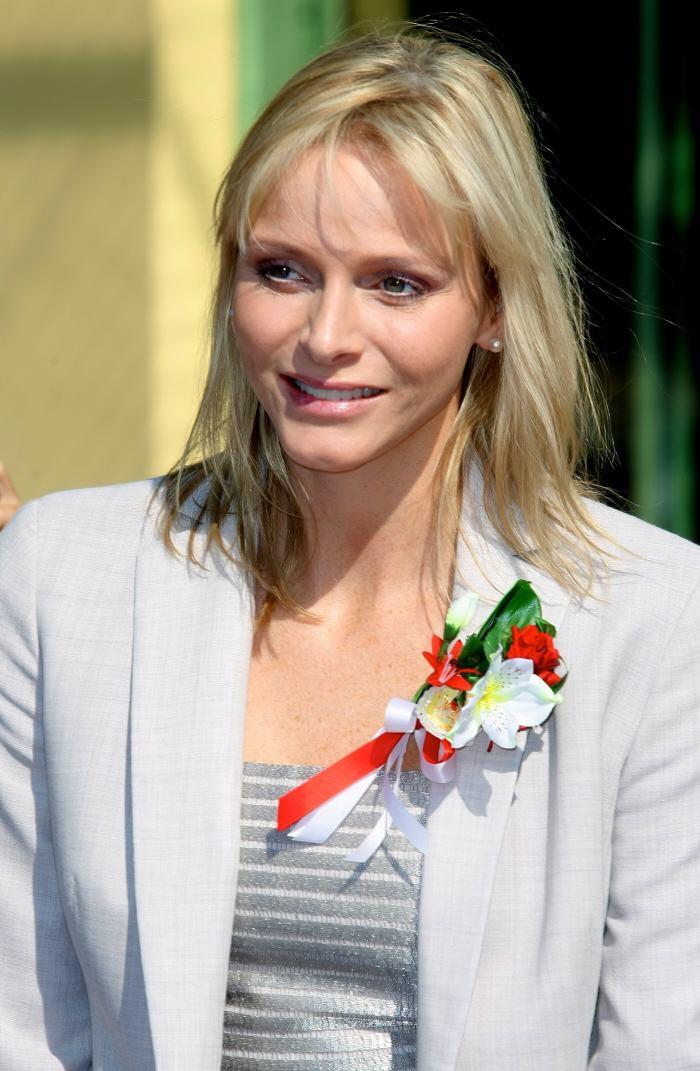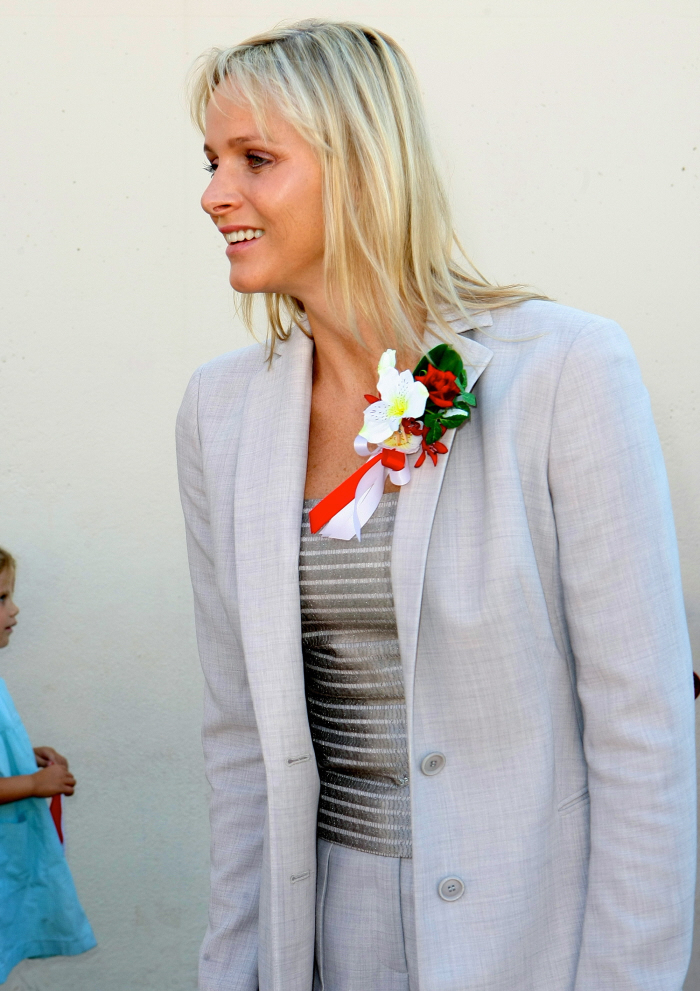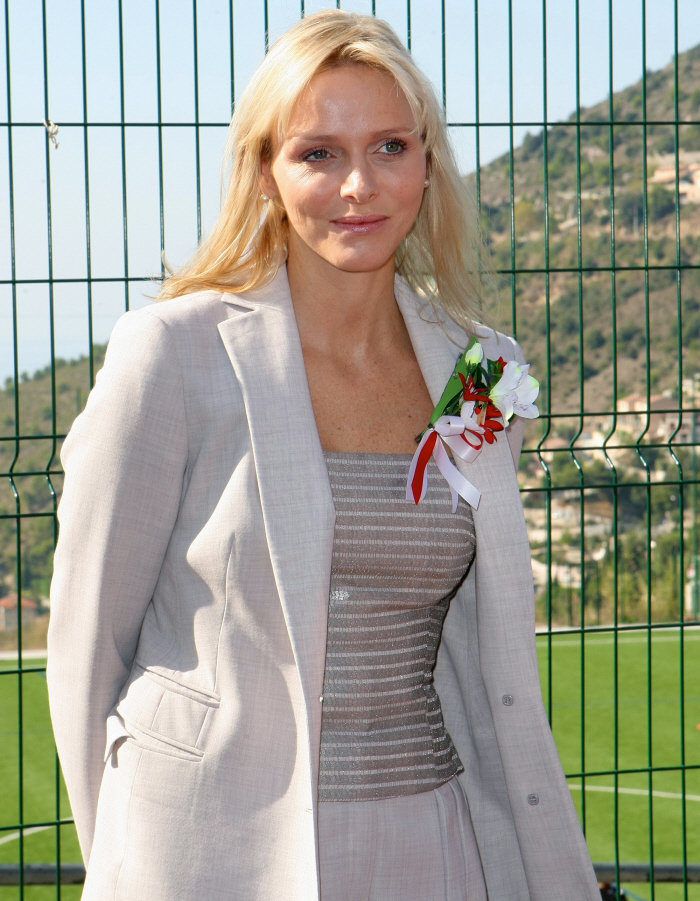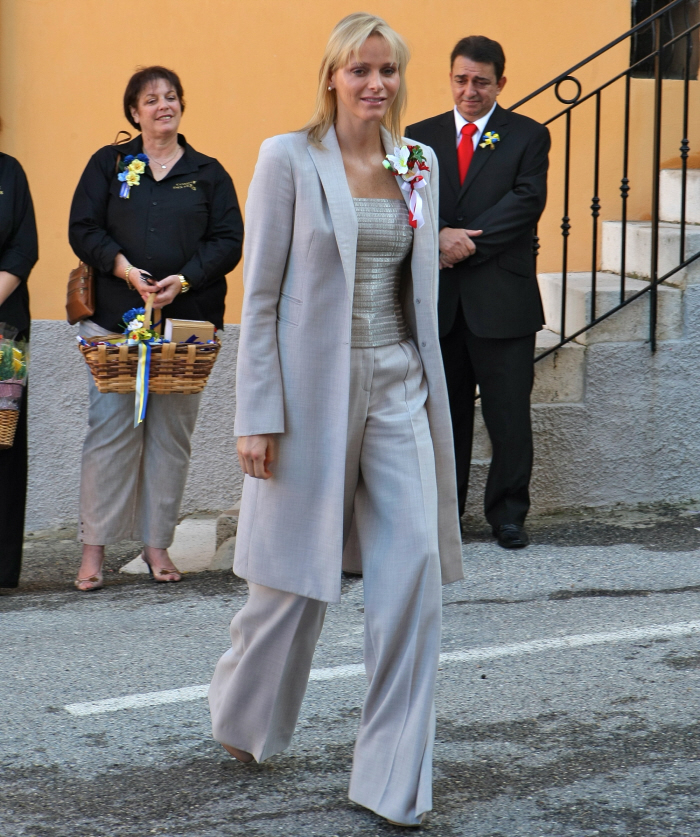 Photos courtesy of WENN.