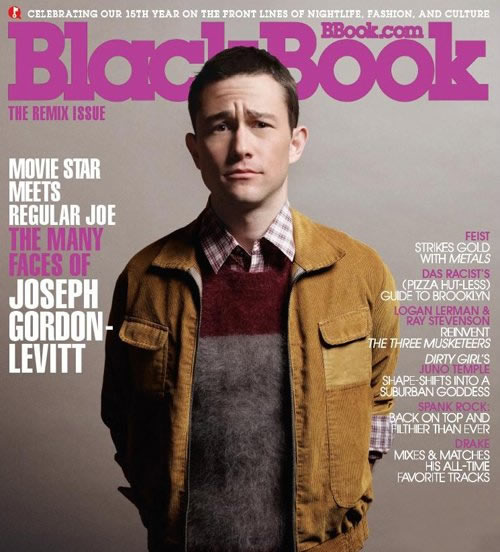 Manic pixie dream boy Joseph Gordon-Levitt covers the November issue of Blackbook magazine to promote 50/50, which the interviewer describes as "Terms of Endearment for the Apatow set," which earned an estimated $8,858,000 in domestic box-office receipts this weekend. Not bad for a low-budget, R-rated comedy about cancer, right? While I do plan on watching the movie (I'll witness anything, even G.I. Joe, with JGL in it), it's probably one that I'll wait to hit Netflix merely because of the subject matter, but next January's Premium Rush (you can watch that trailer here) shall be a theater must-see event. Anyway, Blackbook takes great pains to differentiate between the dual nature of "Joseph Gordon-Levitt," the doe-eyed movie star and "Average Joe," which is the persona he adopts on the website of his collaborative production company, HitRECord.org's website. If you're a JGL fan, it's a fascinating read, but here are a few excerpts: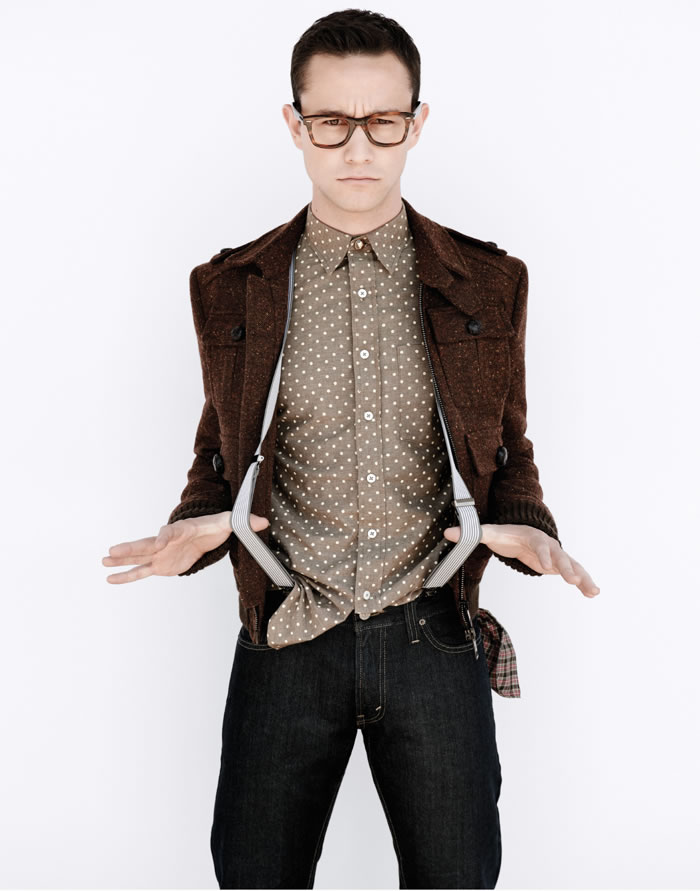 On What He Finds Attractive: There's a difference between a girl who's sexy, like, "I'm a slave," and an assuredly sexy girl like Beyoncé. But I have to admit, man, I fall for the slave thing, too."

On 50/50: It's not like Seth [Rogen] and Evan [Goldberg, Rogen's childhood friend and the film's co-producer] sat down and said, "How can we make something quirky? I know! Let's do a comedy about cancer. That entire time, I never stopped thinking about what it would be like if I was about to die, and that's rough. After we finished shooting the movie, I went through this phase where I had to say to myself, I don't have cancer. I do not have cancer. It was like I needed convincing.

On Acting: What turns me on about acting is being somebody else. My favorite actors are those who really disappear into their characters. [Gary Oldman is] one of my idols.

On The Business Of Celebrity: When I go to the grocery store, I'll look at the covers of tabloid magazines-they fascinate me-but I don't bring that sh-t into my house because I think it's evil and poisonous. It's easy to dismiss it as harmless entertainment, but I don't think it is. We're very influenced by the stories we choose to fill our days with.

On Watching His Own Movies: When I was younger, I couldn't watch anything I was in. Then I started making and editing my own little videos for fun, and that's when I started watching myself, although seeing myself act in a Hollywood-scale production is different from watching something I shot on my video camera.

Why He Launched HitRECord.org & Started Making Short Films: I wasn't sure if I was going to be able to be an actor anymore because the only jobs anybody wanted to give me were more TV parts. It's not that I was averse to TV; it's just that the work didn't inspire me. Saying "hit record" was, for me, an imperative sentence. I no longer wanted anyone to tell me how I was allowed to express myself. I think that what I'm doing with hitRECord is influenced enormously by the fact that my parents were social peace activists in the '60s and '70s. It's not so much about ownership but about what we can accomplish as a community. HitRECord isn't a democracy; it's a benevolent dictatorship. Anyone can work on it with me, but the idea isn't to create pure chaos. Even though it's totally collaborative, I'm directing it. Ultimately, it's a movie actor's job to help a director make their movie. This is really the first time that I've made something that really feels like my own.
[From Blackbook]
HitRECord.org really is a sight (and sound) to behold, and if you haven't checked it out yet, I recommend setting aside a good hour or two (or more) to get lost in the folds. It's refreshing to see a former child star refuse to yield to rejection by getting lost in drugs and whatnot; instead, JGL continued to create in his own way, and his Hollywood career responded in kind. This "Average Joe" will be around for quite some time, and thank goodness for that.
Now for the accompanying photoshoot for this interview, which is adorable as a matter of course, but Blackbook certainly could've done better than that cover shot.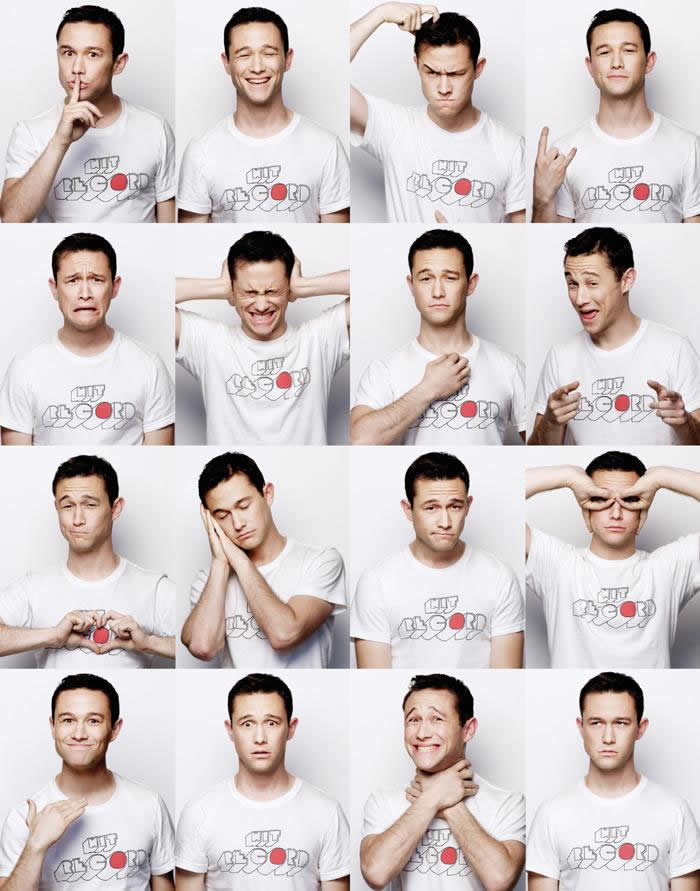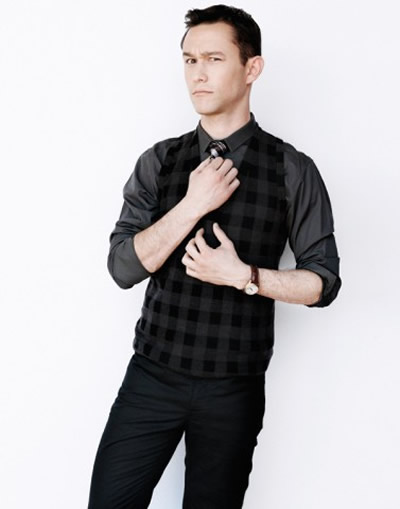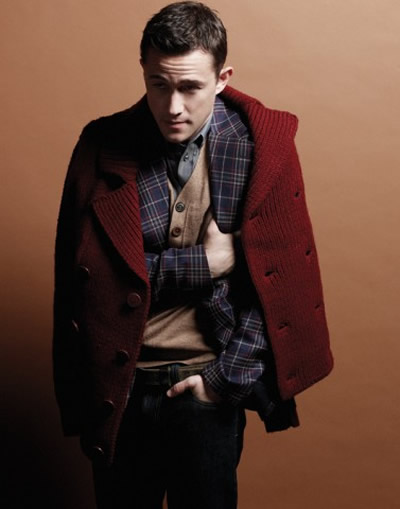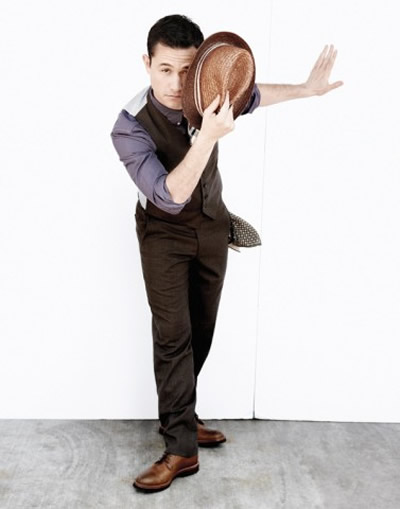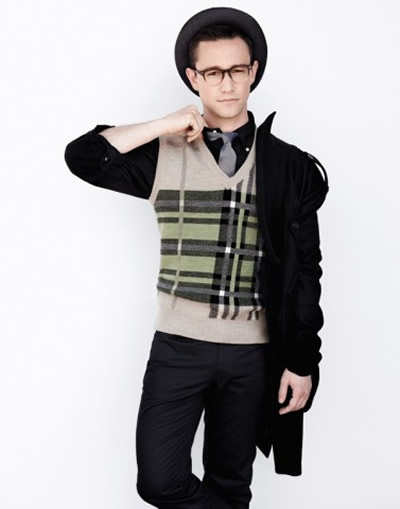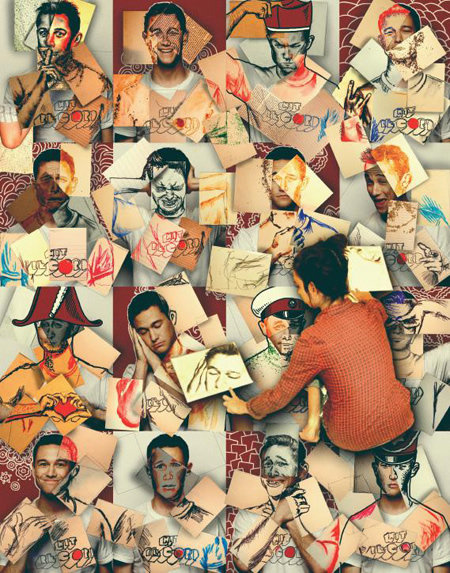 Photos courtesy of Blackbook