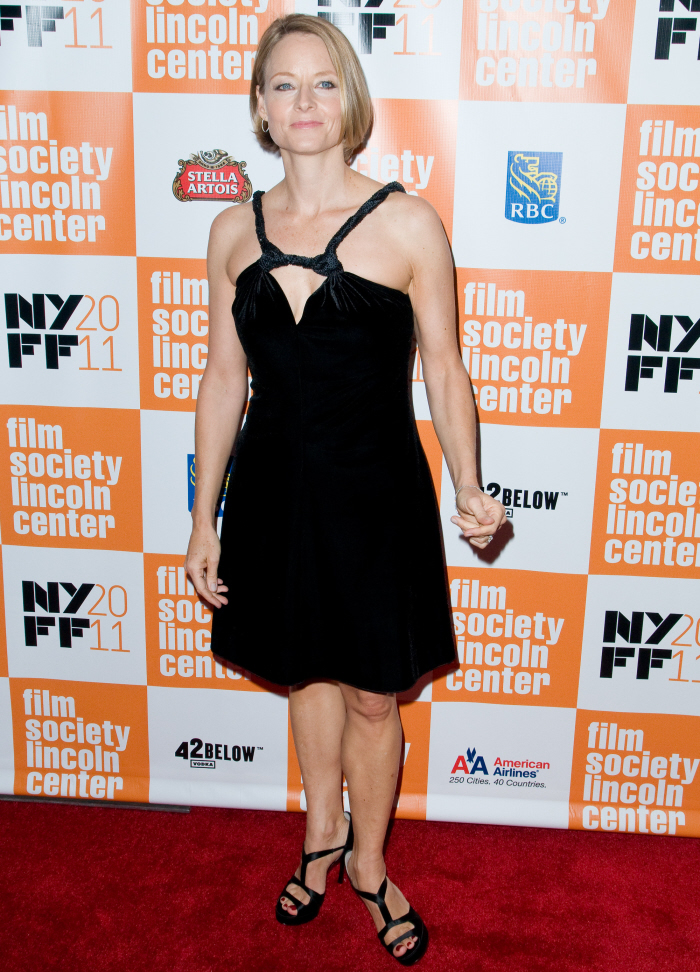 These are new photos of Jodie Foster and John C. Reilly at the NY Film Festival premiere of Carnage. I suspect that Jodie is wearing Armani, just because she almost always wears Armani for red carpet situations. I don't love the dress, or the shoes, but I really like her haircut. She's still a very beautiful woman, and I buy that she's un-tweaked too.
Enough of the superficial stuff! For whatever reason, Jodie Foster has just gone completely and totally crazy this year with her career choices. Earlier this year, she was out and about, promoting the hell out of The Beaver, that dumb film she did with Mel Gibson. She not only agreed to work with her spiritual soulmate Mel, actor-to-actor, she DIRECTED the p.o.s. too. And then for her follow-up to Bad Career Choices 101, she worked with Roman Polanski, who directed Carnage, the film adaptation of the play, God of Carnage. To be fair to Jodie, other actors made the bad decision to work with Polanski – John C. Reilly, Christoph Waltz, and of course, Kate Winslet (who looks like the over-wrought, bad-accented weak link in the trailer).
So why does Jodie get so much grief? I think it's because she's so vocal in her support of Mel AND Polanski. Where many prominent actors work with Roman Polanski, they rarely try to publicly defend him, and perhaps it can be easily explained as a one-time mistake in judgment, or an actor just having blinders on regarding Polanski's considerable talent as a director versus how sucky and terrible he is as a person. You can't explain it away with Jodie, because she just seems to have consistently horrible taste in men. Plus, the fact that The Beaver and Carnage have come out within months of each other probably doesn't help her either.
Sigh… at least her hair is cute.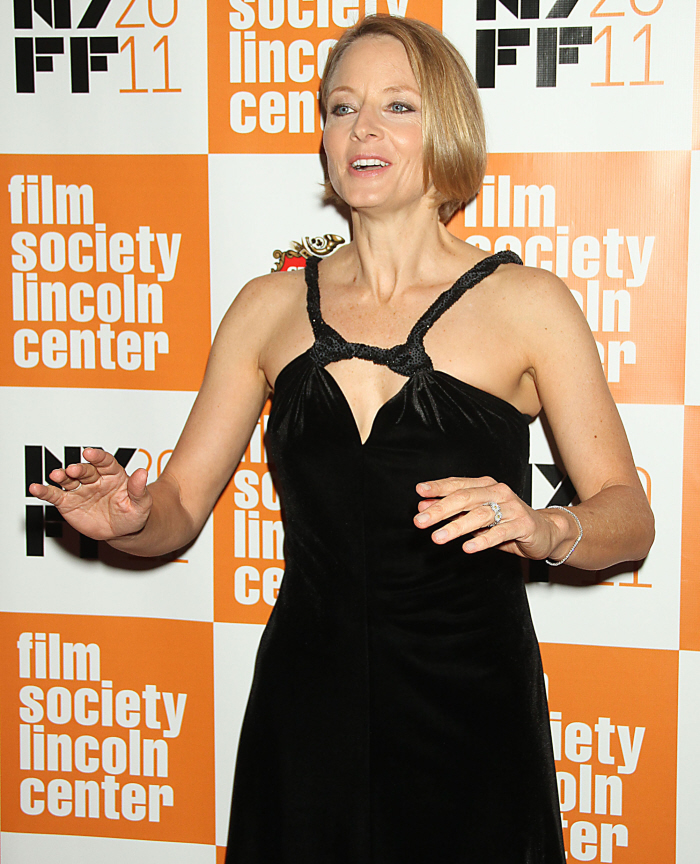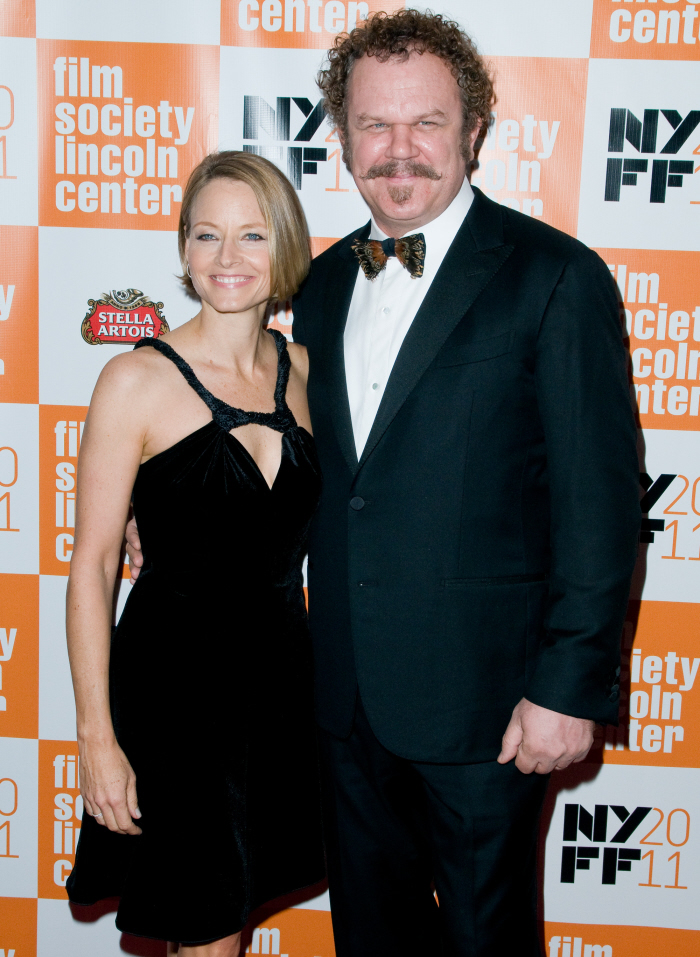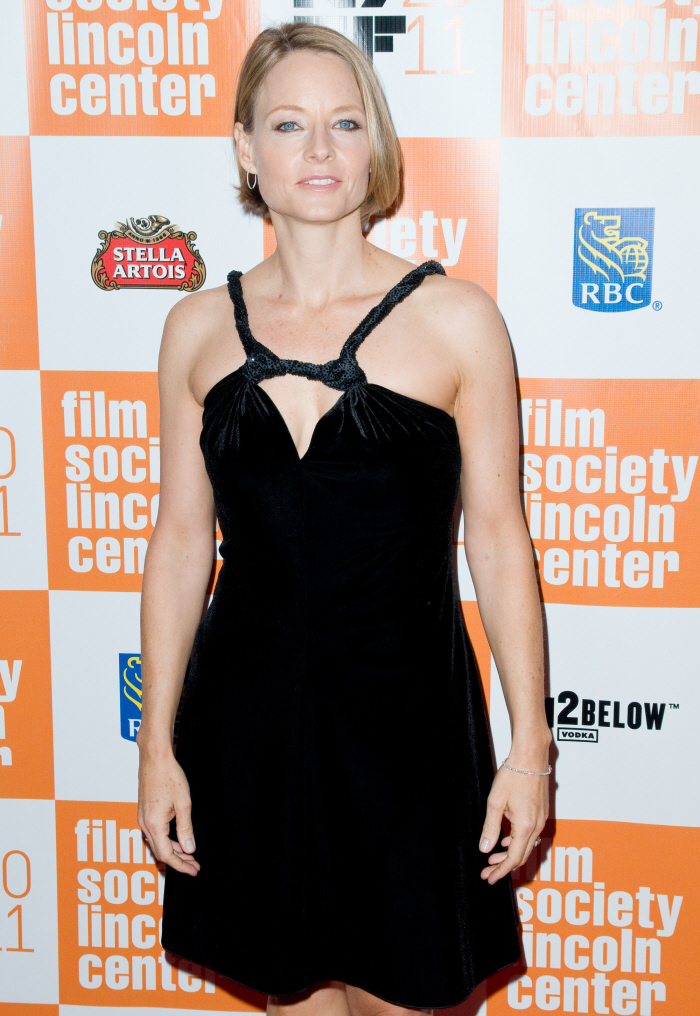 Photos courtesy of WENN.