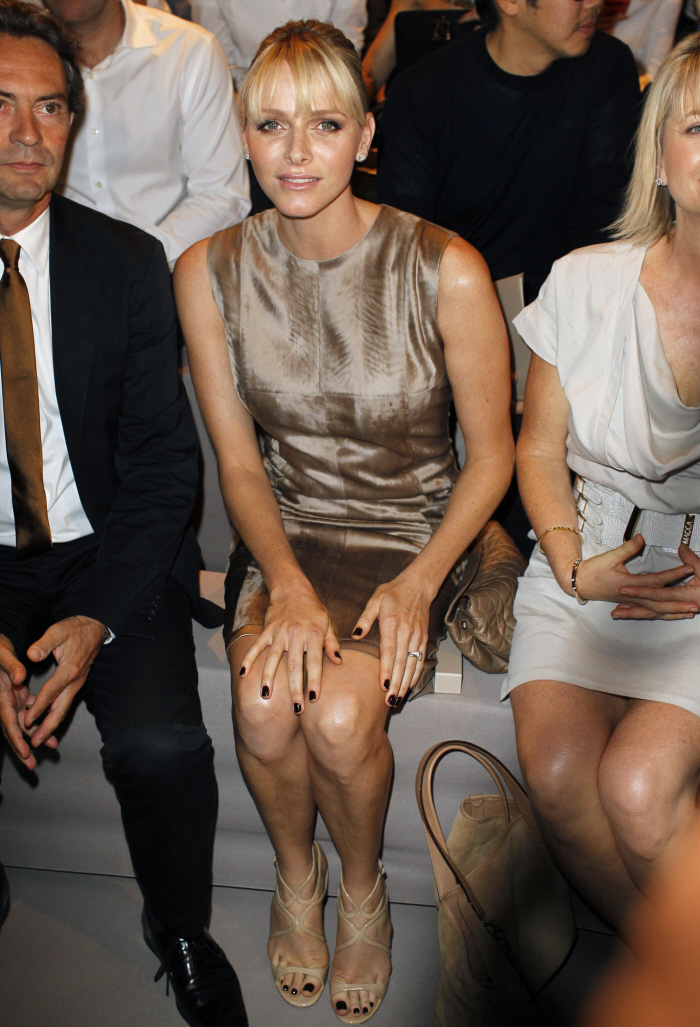 Yay, Princess Charlene was able to "escape"! Sort of. Charlene was in Paris this weekend for Fashion Week, to sit front row at the Albert Kriemler/Akris show – these are the lovely photos of a much more animated and happy-looking Charlene. She still has those new, unkempt bangs, but thankfully they're not full-blown trauma. And unlike those photos from last week, Charlene looks like she bathed and like she's not being drugged and imprisoned against her will. I think that because she did an event solo last week without trying to pull a runner, the palace must have "rewarded" her with a trip to Paris. Poor Charlene. Anyway, Charlene speaks! She hasn't given an interview since the uncomfortable one where Albert defended their marriage while Charlene looked sad and only spoke in English. In this piece, Charlene actually sounds lucid and rather strong – like she's a woman with a plan. Like she and Albert have worked out an agreement. You can read the full piece here, and here are some highlights:
The arrival of a bona fide princess [during Paris Fashion Week]… is a rare event. And that the surprise royal attendee at the Swiss label Akris's Spring 2012 show was Princess Charlene of Monaco yesterday meant it was an unmanufactured buzz that zinged down the sweltering benches in the Palais de Chaillot. For Charlene, Princess of Monaco – who wore a pretty, light bronze Akris dress as she quietly took her place two seats down from Anna Wintour, the editor of American Vogue, then endured those camera flashes – is both Europe's most recently minted princess and its most enigmatic.

Before her wedding to Prince Albert II in July, there were reports that she had been suffering nerves. Since her marriage, she has been glimpsed in public only rarely. Yesterday the princess was here because of her close relationship with the label: she wore an Akris gown to the wedding of Prince William to Kate Middleton, and often consults Albert Kriemler, its owner and designer.

Princess Charlene said that she had been wearing Akris since well before she and Albert were guests at the royal wedding in April. She laughed off rumours that she would like to design clothes herself, and added: "No, but I do know what I like. And if I speak to Albert (Kriemler) about certain things he adapts them for me."

Her South African accent is as broad as her swimmer's shoulders. Are there things she could not wear, I and Telegraph Fashion Editor Lisa Armstrong wondered – for certain dresses in the Akris collection were extremely revealing: "There are certain protocols, and obviously I wouldn't show too much – it [Monaco] is a Catholic country."

Would she ever go high street shopping like the Duchess of Cambridge, only recently spotted browsing through Topshop? "I wouldn't want to compare myself to her."

Far from being dismissive, this was said with great caution – the new princess has become quickly wise to the press. She went on to praise Akris and this Monaco-themed collection, so we asked whether being its princess is something she anticipates will be a full-time job.

"Of course," she replied. "I think that would be expected of me in the near future. But I have just taken a bit of a break. I think, like [anyone], I need time to adjust. I just got married." And for the first time she laughed. She conceded that learning French is a struggle, but that she's working at it. "Step by step: it's coming along but it takes time."

And then, just as our time was coming to its end, Princess Charlene's shoulders relaxed, and she seemed to ask us to excuse her nerves. "Honestly I don't want to be too cut-off. But obviously the press haven't been really good for us in the past. And that started before the wedding and the sources had come from British [newspapers]. And I was like 'Why?' So I'm speaking to the enemy now."

"I'm just learning," she said, looking around her for the first time at the hoverers around us. We're surprised, we responded, that she doesn't have a much larger security detachment. A steely glint entered her eye: "I don't like that. I'm quite independent."

Yet how could you ever live a fairly normal life now you are a Grimaldi princess? "I will," she said with slow and deliberate emphasis, then paused and added: "Do it my way. I think for anyone living in a new country and adapting to a new lifestyle, it's a different role. I was an Olympic swimmer, I lived in a swimsuit, I lived on tour."

And she still swims a lot. She loves to watch the Grand Prix too – she added that she loves all sport and can't wait for London 2012 – and got a thrill in the pit of her stomach the first time she heard those engines revving outside her palace window.

She has been spending a lot of time in the family house, Roc Agel, on the French side of the Monaco border, she said. It was from here that Princess Grace, Charlene's late grandmother-in-law, was driving when she perished in a road accident 29 years ago. But Princess Charlene's introduction into the Grimaldi family long postdates that tragedy, and mentioning Roc Agel seemed to lift her spirits a notch higher. By now, in fact, she was indisputably chipper. And it was time to go.

As we got to our feet, she said one more thing. "I think, in general, that it's all good."
[From The Telegraph]
She does sound very cautious and somewhat shy. I'm assuming she did this interview in English (it's a British paper), and that she's probably even more hesitant to speak in French to a French newspaper. Did you notice the part at the end where she mentioned how much time she's been spending at Roc Agel? Meanwhile, Albert has been living where he always lives, the Prince's Palace in Monte Carlo. So… Albert and Charlene are already living apart, already living separate lives? Interesting. After this interview, I'm not feeling the "poor princess" thing so much as I'm applauding her for being a princess with a plan. I hope she's organized. I hope she knows what she's doing.
Thanks to Poppy for the lead!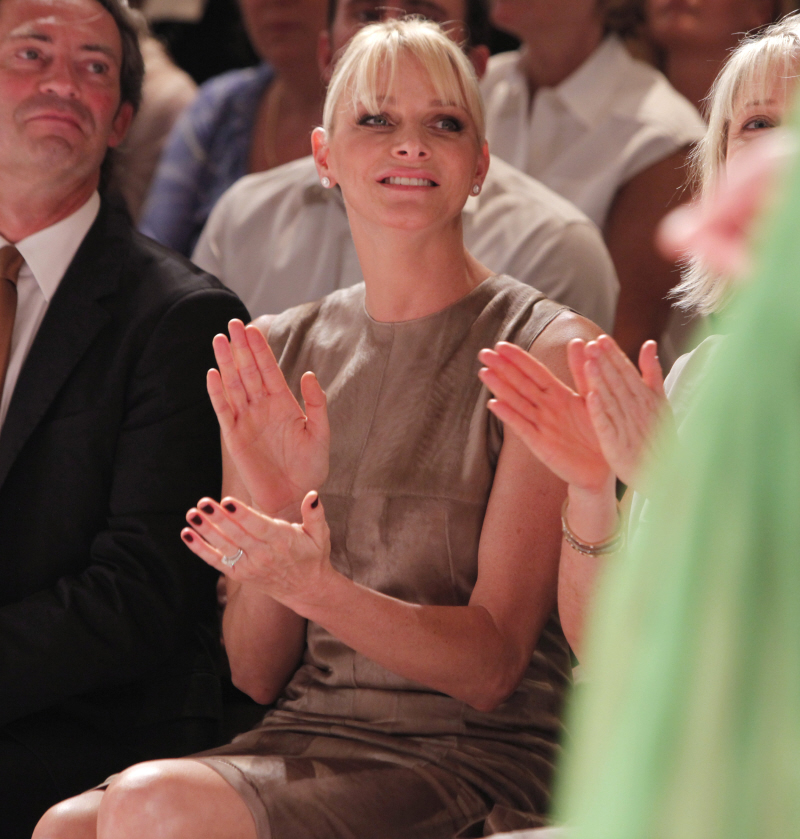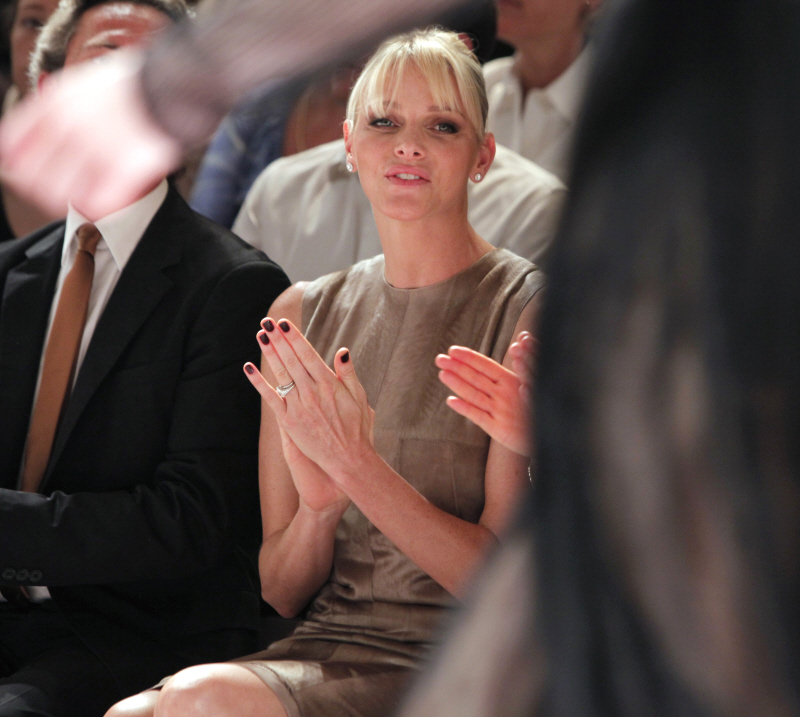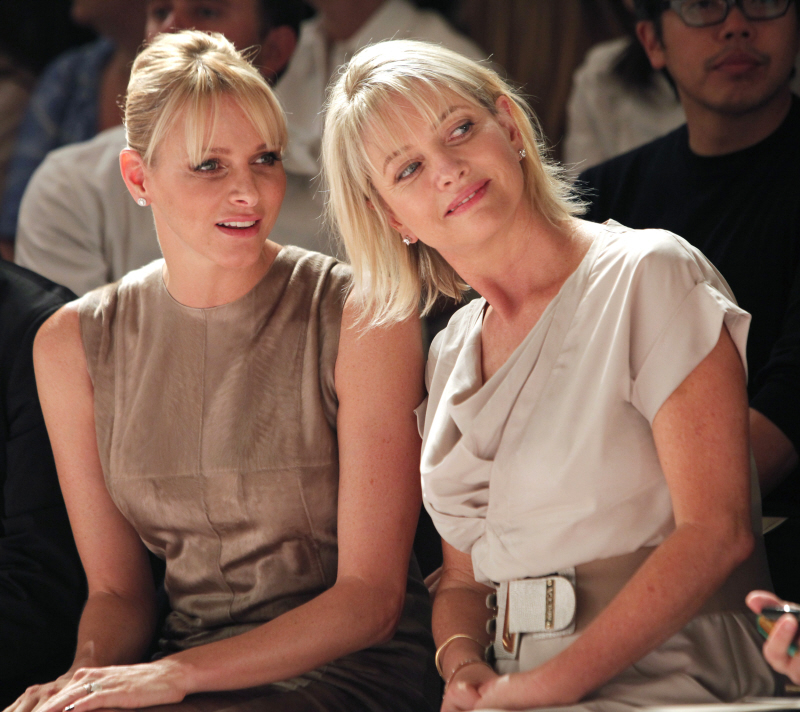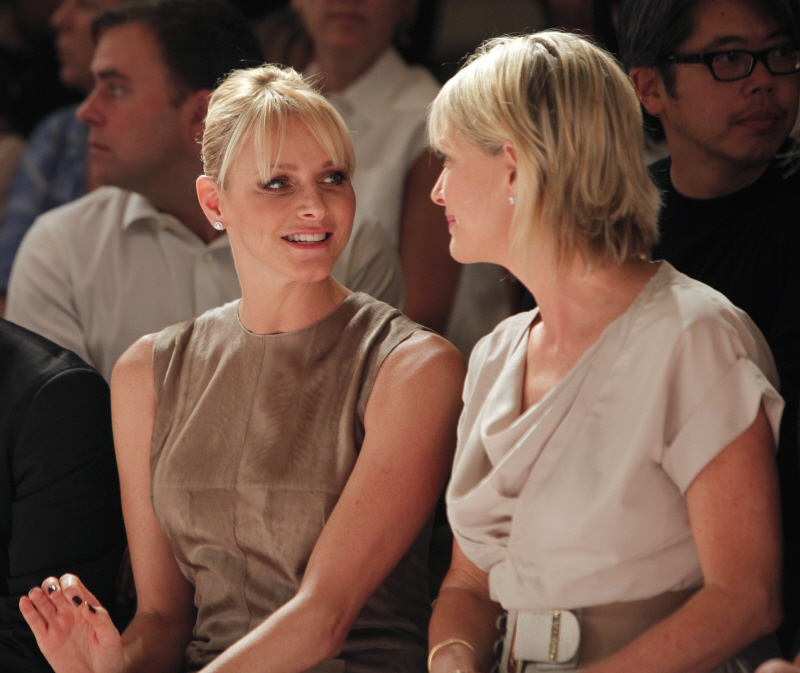 Photos courtesy of WENN.