Johnny falls at :12
Johnny Depp's fall from grace happened very recently with just one obnoxious interview in Vanity Fair. It was sad to see, considering that Johnny has long been known as one of the most humble, gracious, fan-friendly celebrities around. In Vanity Fair, Johnny compared photo shoots to rape and went on to talk about the money he was making from his insanely lucrative film career. He said "Basically, if they're going to pay me the stupid money right now, I'm going to take it. I have to. I mean, it's not for me. Do you know what I mean? At this point, it's for my kids." Johnny later apologized for the rape comments, but the damage had been done and Johnny essentially lost his status as one of the nicest guys in Hollywood.
After seeing this video (above) of Johnny falling down in the street, I've come up with an alternate hypotheses for why he was so obnoxious and out of character in Vanity Fair. Dude was really, really drunk. He's even shown swilling booze in the photo shoot, which is of course a kind of homage to his character in Rum Diaries, but could be the case for Johnny too. Something serious is going on with him. At 48, you have enough experience drinking that you know how to get toasted and buzzed. If you're getting so wasted you can't walk to your car without collapsing, there's a real problem.
Am I wrong, though? Is Johnny just falling over because a dude falls over on him, or is the guy helping him and failing to keep him up? I'm thinking Johnny can't walk because he's so out of it, especially when you see the stumbling move at :24 into the video. Notice, though, that he's still trying to sign autographs when he's in that state. I still love him and I hope he's ok. I bet he's having relationship problems with Vanessa. That's my take on this situation. He's been able to handle his liquor for years.
Here's Johnny's partner Vanessa Paradis at a premiere in Paris of the animated film A Monster in Paris on Saturday. She performed after the premiere along with the guy she's standing with, French musician Matthieu Chedid. It doesn't mean much that they're posing together and it looks like they're just colleagues anyway. Also, her full outfit needs to be seen to be appreciated. It's probably Chanel. Johnny Depp photos are from May in Cannes. Credit: Pacific Coast News.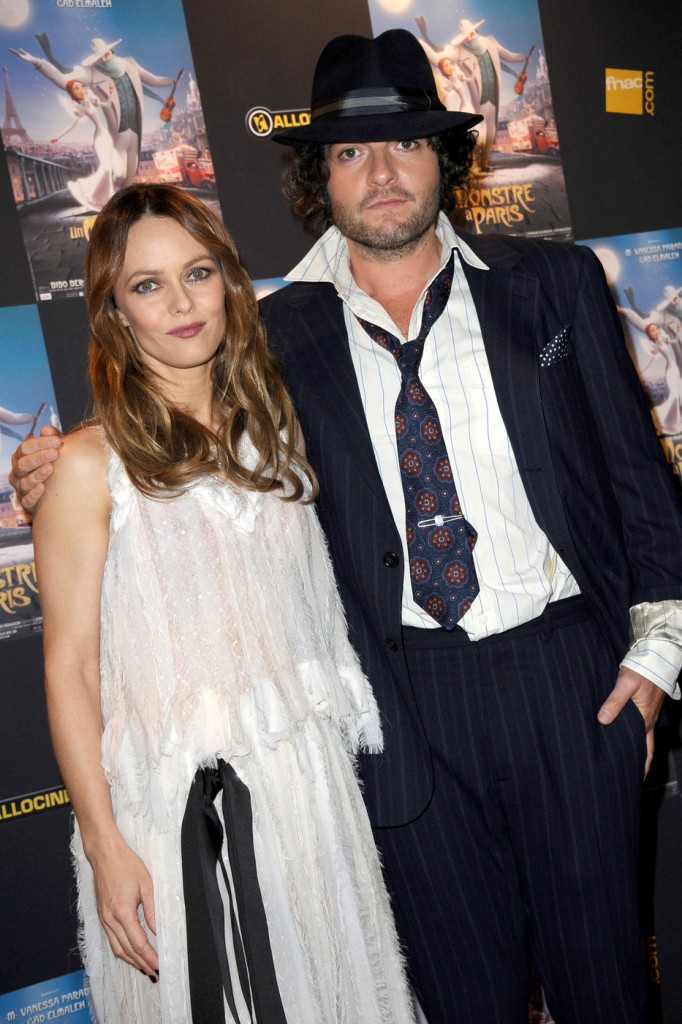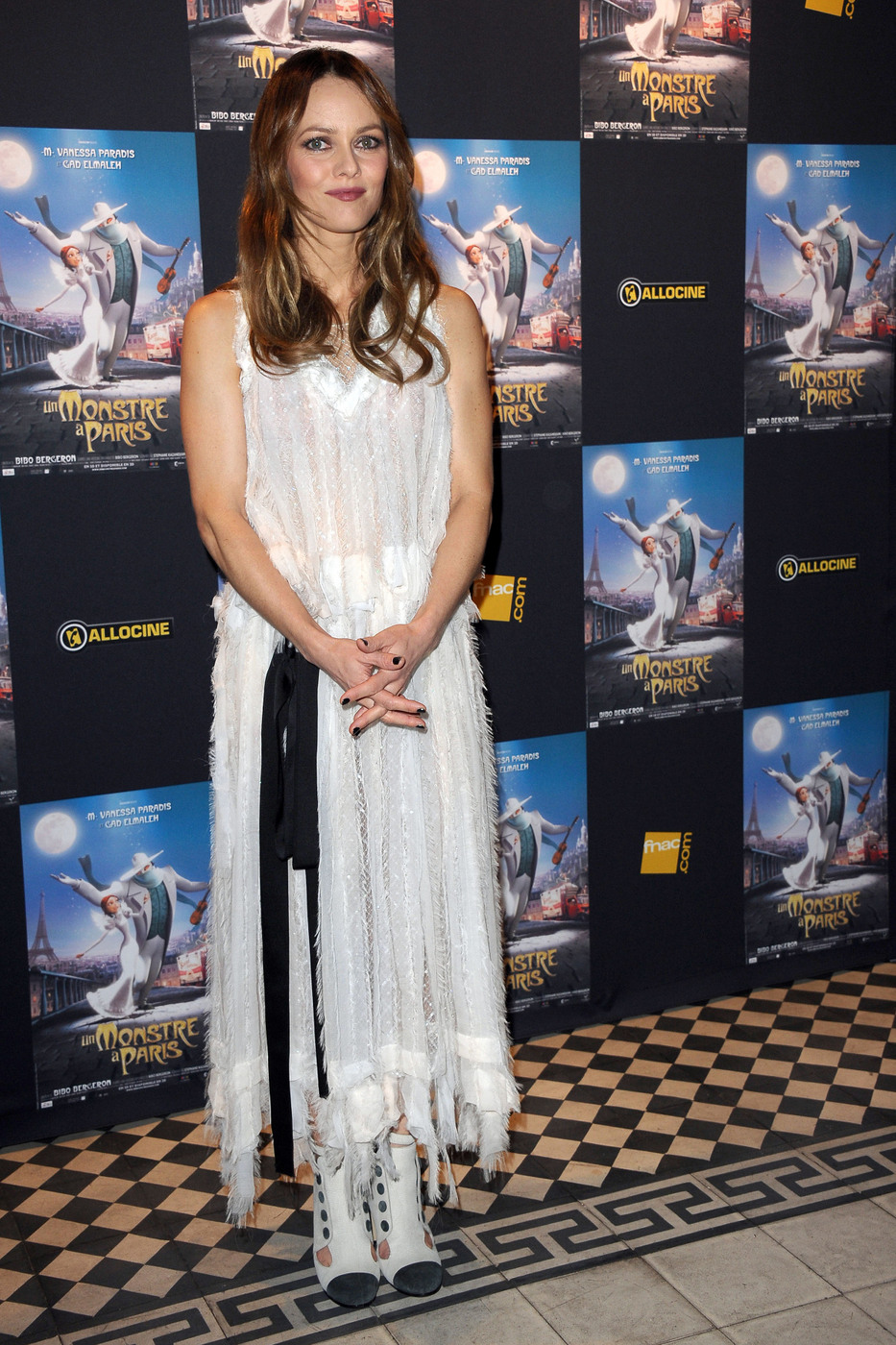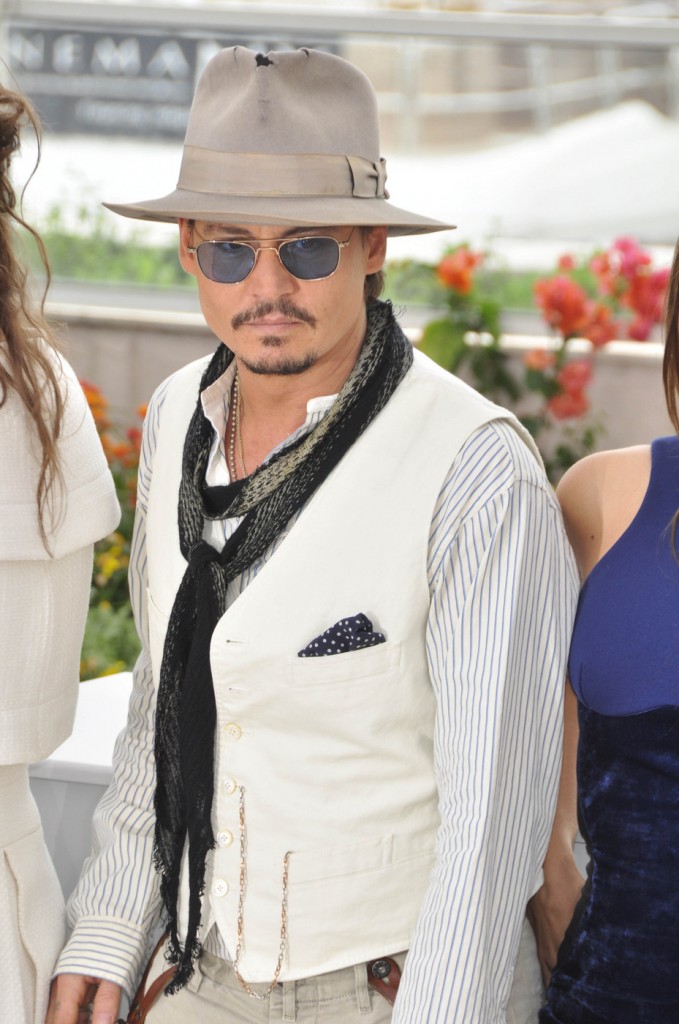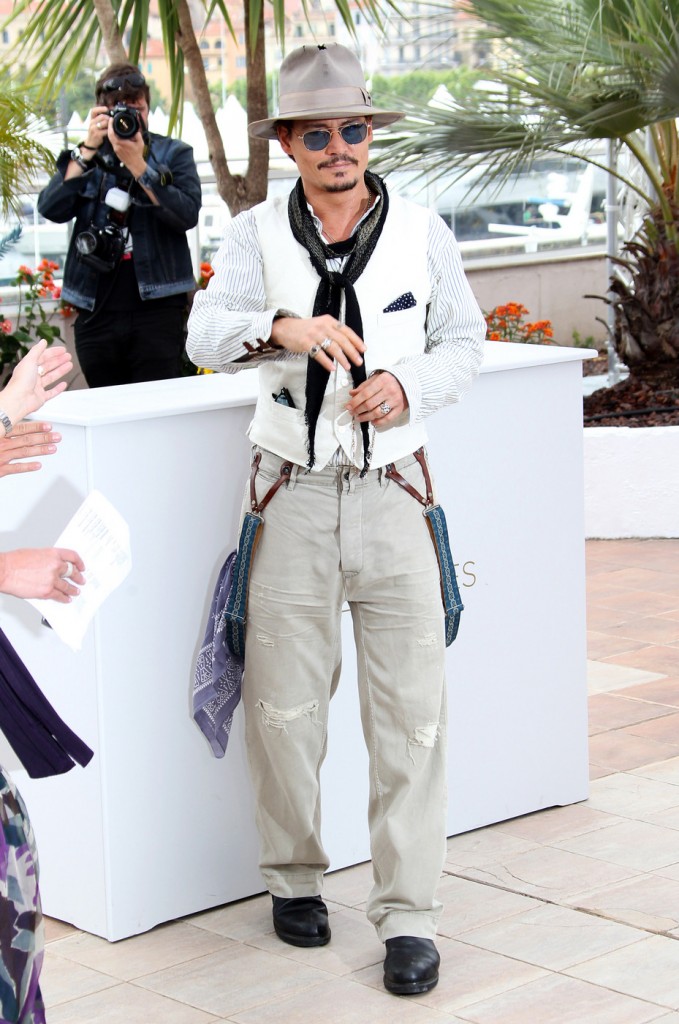 Video via ONTD, Hollywood.TV