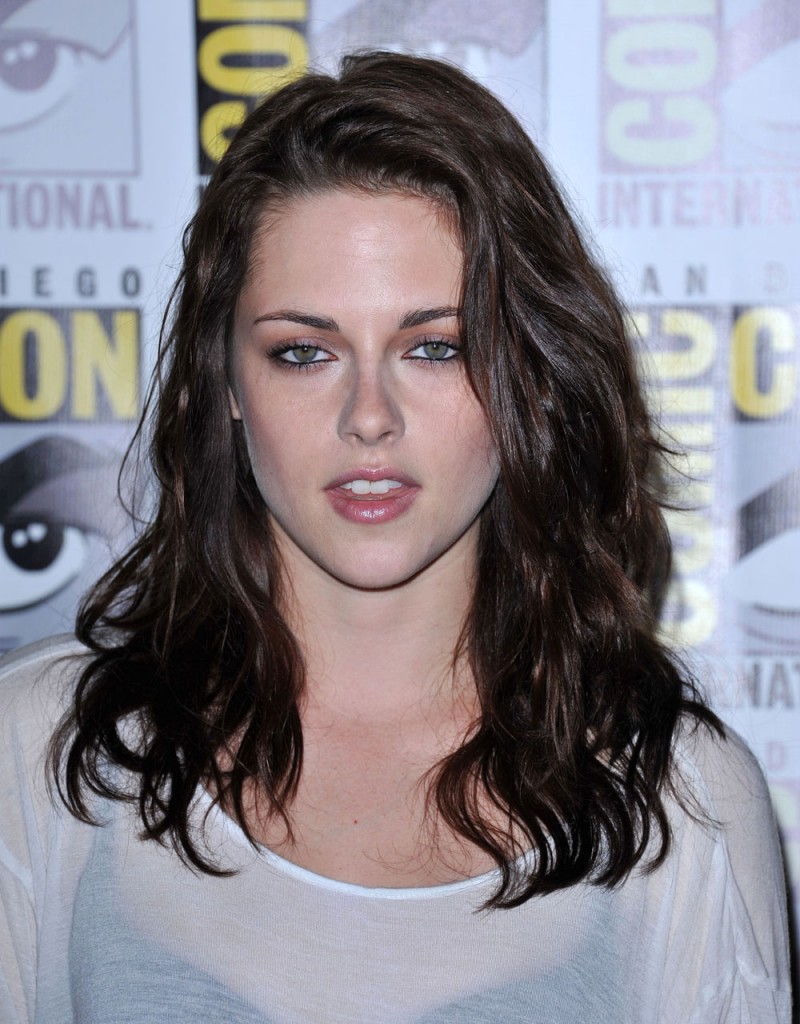 There are celebrities that Kaiser doesn't like that I find relatively harmless, but I inevitably end up totally getting why she dislikes them. See: Jennifer Garner's comments on motherhood, Amanda Seyfried saying her legs will never get fat, and now Kristen Stewart claiming that her teachers failed her by not preparing more work for her while she was off being a child actress. Yes, it was all her teachers' fault for not doing more for her when her parents made her work as a small child. This is very similar to what Leah Michele said how her teachers were "too threatened by her to teach her anything." At least Kristen didn't call her teachers jealous, they were just lazy for not bending over backwards to accommodate her!
Actress Kristen Stewart has lashed out at her former teachers, insisting they "failed" to support her while she was away from class on acting jobs.

The Twilight star began performing when she was just eight years old, and balanced work with attending school before deciding to drop out of mainstream education in the seventh grade when she was in her early teens.

And Stewart tells Britain's GQ magazine she felt forced to have home schooling because her teachers refused to help her catch up when she was working on location.

"School became genuinely uncomfortable," she says.

"I was feeling a little self-conscious about the acting thing with my peers, but also my teachers became a problem. They didn't want to do the extra work or put packages together so I could keep up while away.

"They failed me. My teachers failed me. Not one, but all of them. I'm always slightly ashamed in a way, about what I do. I'm slightly embarrassed as I had such serious ambitions when I was younger, I just never imagined that I would ever have a reason not go to school. But then this happened."
[From The Age, via Film Drunk, ONTD]
Obviously this chick has some real issues that go back to her childhood. Instead of realizing that her parents had pushed her into acting when she should have been in the third grade, she's blaming a bunch of teachers that had 20 plus other kids to teach who actually came to class. She doesn't get that she was earning money and her parents could have hired her a tutor and/or personally put the work in to make sure she kept up with her peers. The mind boggles that anyone could be this clueless and entitled. I guess now that we know that she was made to work at a young age and that no one looked out for her education, it makes sense.