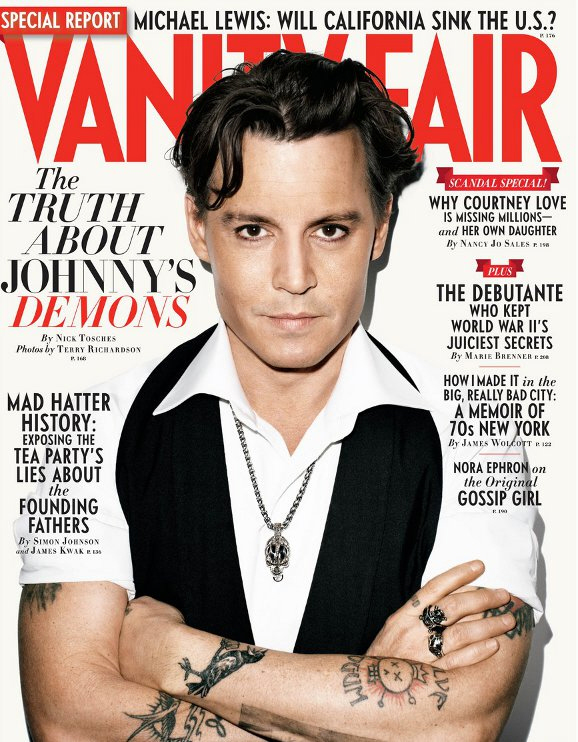 Yesterday, the story of the day was Johnny Depp's November Vanity Fair cover profile, specifically some really odd and disgusting comments he made about his fame. Apparently, when Depp was describing the process of being photographed for a magazine photo shoot (like he was with Terry Richardson for Vanity Fair), Depp said: "Well, you just feel like you're being raped somehow. Raped … It feels like a kind of weird — just weird, man… whenever you have a photo shoot or something like that, it's like — you just feel dumb. It's just so stupid." Photo shoots = RAPE.
So, the fallout was considerable. Depp has always enjoyed a peculiar status in Hollywood – no matter how offbeat or out-right awful his choices are, his fan base is still considerable and unyielding. But the rape comments went too far, and people were pissed off. The Rape, Abuse and Incest National Network (RAINN) issued a statement about Depp (much like they did with Kristen Stewart's comments last year):
"While photos may feel at times intrusive, being photographed in no way compares to rape — a violent crime which affects another American every two minutes," the organization's spokesperson Katherine Hull told FOX411's Pop Tarts column on Tuesday. "RAINN welcomes the opportunity to speak with Mr. Depp and educate him about the real life experiences faced by survivors every day, and ways that he can work with RAINN to help."
So, in an unusual move for Depp, he came out immediately and apologized: "I am truly sorry for offending anyone in any way. I never meant to. It was a poor choice of words on my part in an effort to explain a feeling. I understand there is no comparison and I am very regretful. In an effort to correct my lack of judgment, please accept my heartfelt apology." It's like he cut-and-pasted Kristen Stewart's apology! No, I accept Johnny's apology, just as I accepted K-Stew's. I think they both made the same hyperbolic mistake ("Reading this blog post is like being sodomized at gunpoint!") and both were guilty of doing the same "woe is me, I'm so famous and my biggest problem is that people want to take my photo" pity party.
The spokesperson for RAINN accepted Depp's apology too: "We hope to work with him to provide hope to victims of rape and make sure they get the help they deserve." Considering Johnny was also bragging about all of the "stupid money" he's making now, it would also be nice if he made a contribution to some rape treatment center or victims' advocacy group.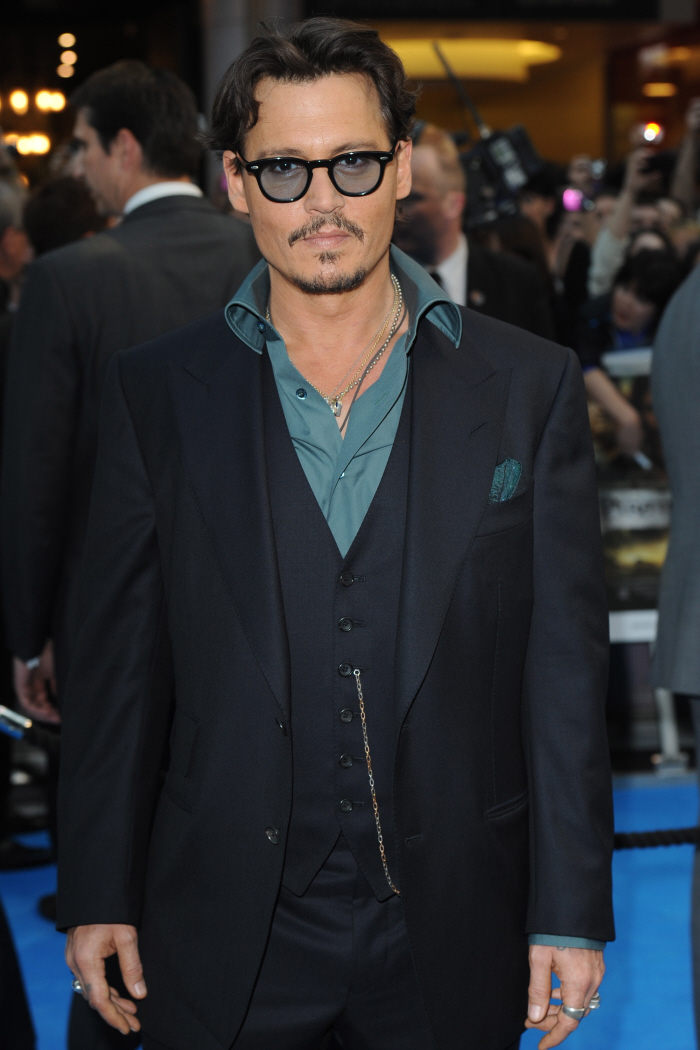 Photos courtesy of WENN.