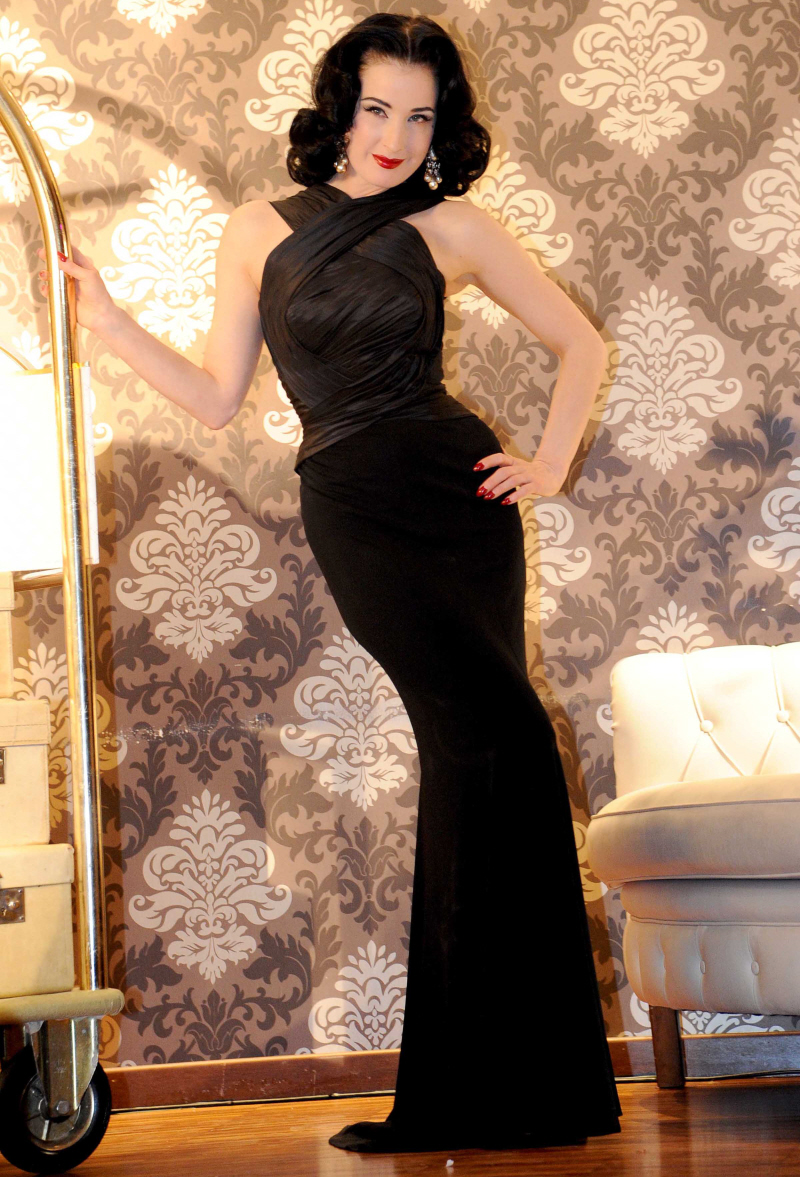 I think it was last week that there were some new Dita Von Teese photos that we didn't have access to. I was really disappointed, because in those photos, she was wearing one of the most magnificent red dresses I've ever seen in my life. Go here to see those photos – I think the dress is Dior. I want it. I want this dress too, the black one in these photos. Dita was in Milan to launch "My Cointreau Travel Essentials." I don't know… luggage? Alcohol? Both? Something like that. Just look at the dress! Look at the posing too.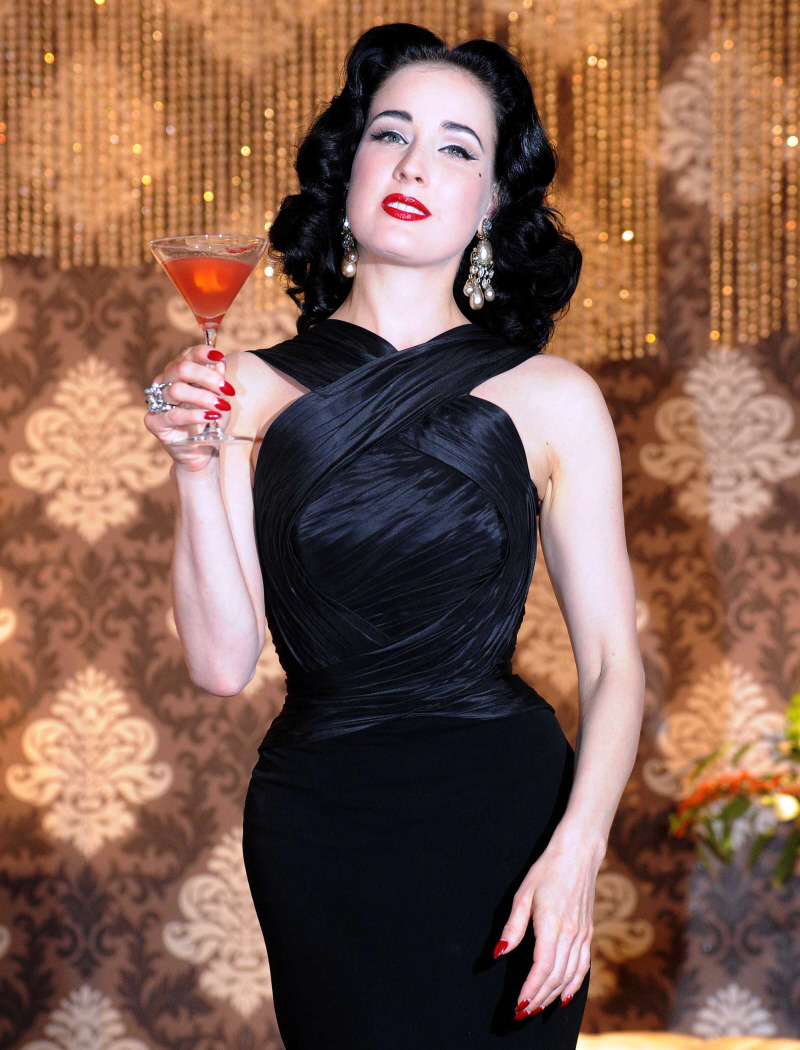 The dress is Herve L. Leroux. It's fantastic! It might be slightly boring on another woman, but look at how Dita works it. Some of you say that Dita isn't actually that pretty – I disagree. I think she has a pretty face, but the way she carries herself and styles herself, she becomes beautiful. You know my favorite part? I love her hairstyle in these photos. My hair would never be able to take and/or sustain those curls. I want to be reincarnated as Dita.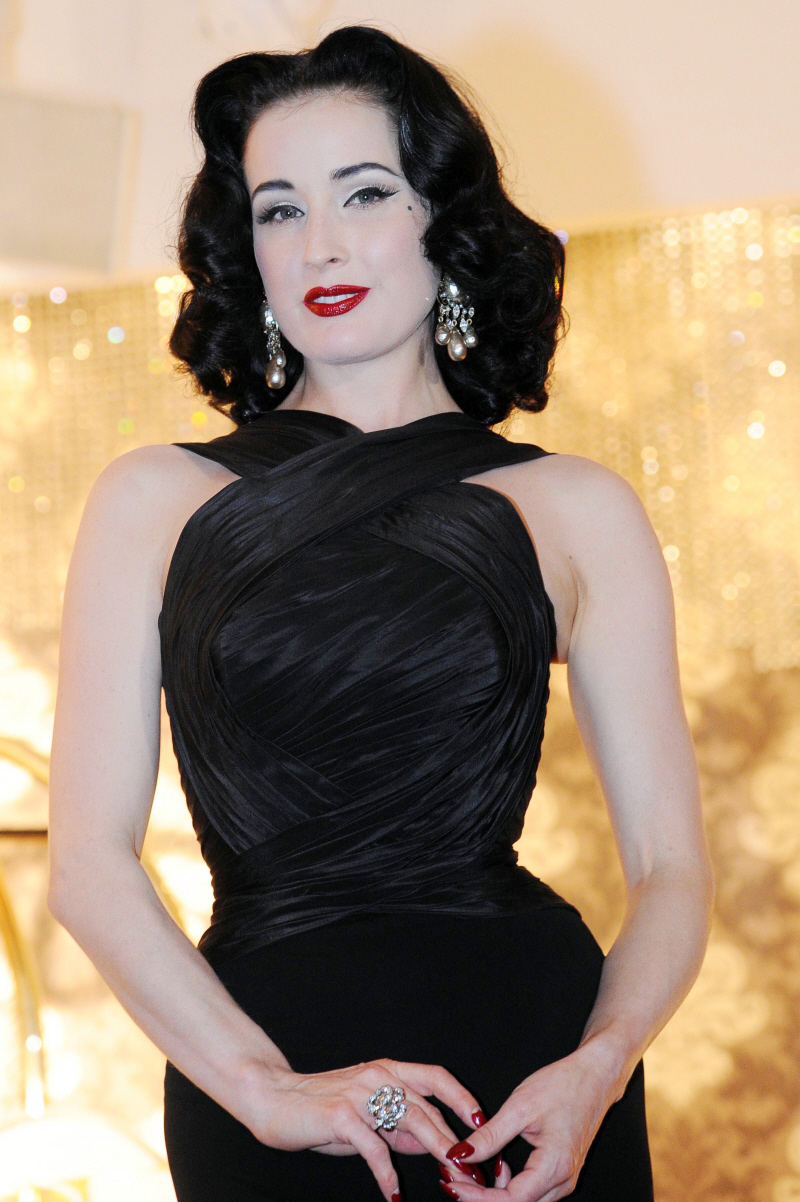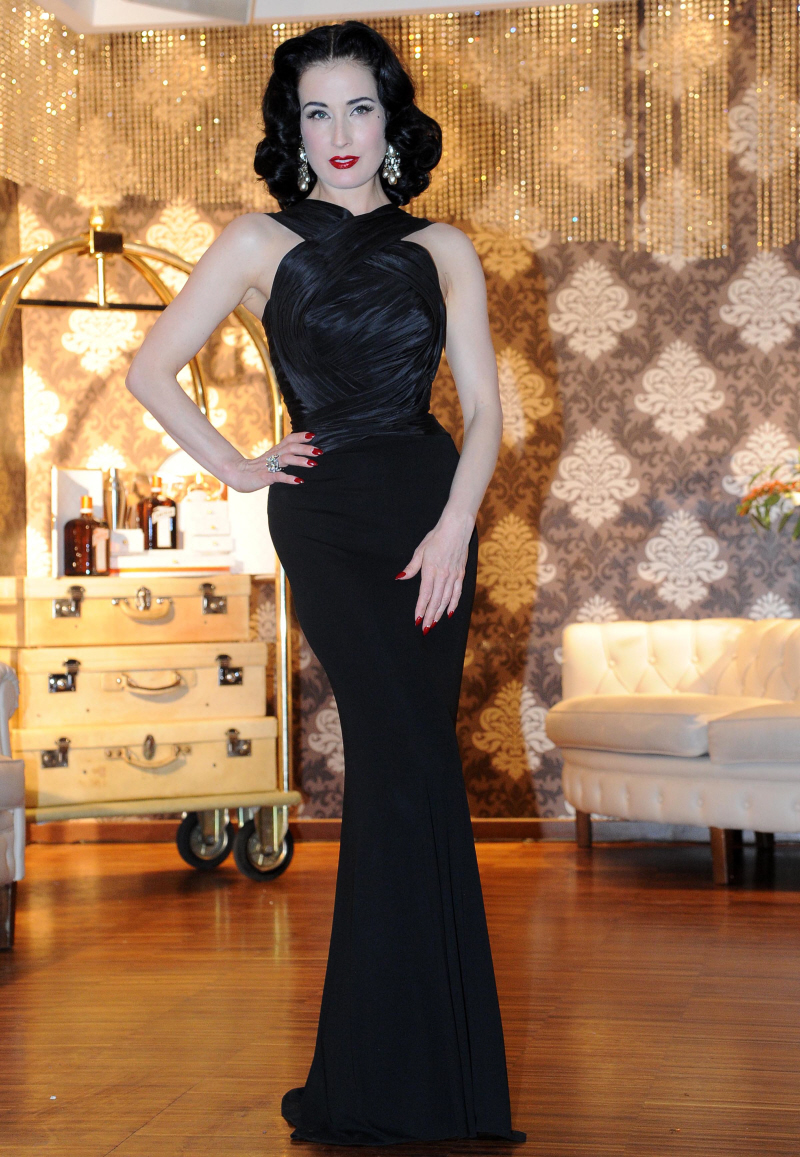 Speaking of what a lucky bitch she is, I'm throwing in a photo of Dita during Paris Fashion Week, where she did an event with her hot boyfriend Louis-Marie de Castelbajac. Sigh… so pretty.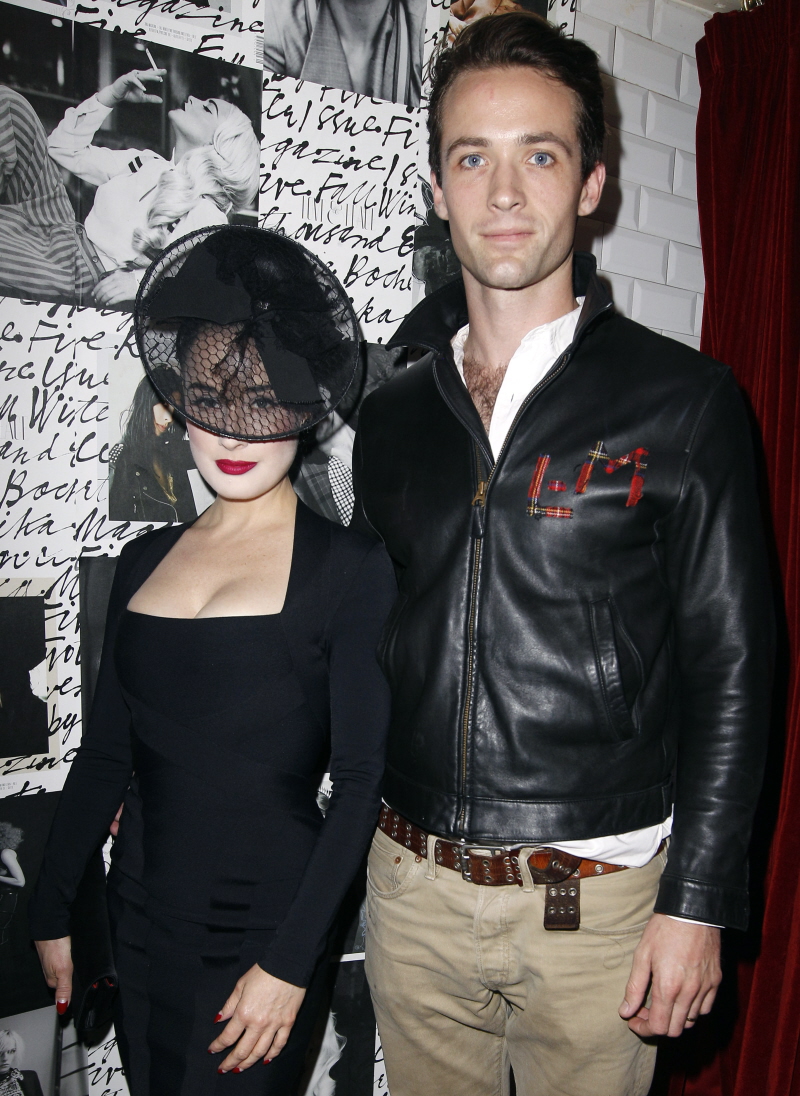 Photos courtesy of Fame.