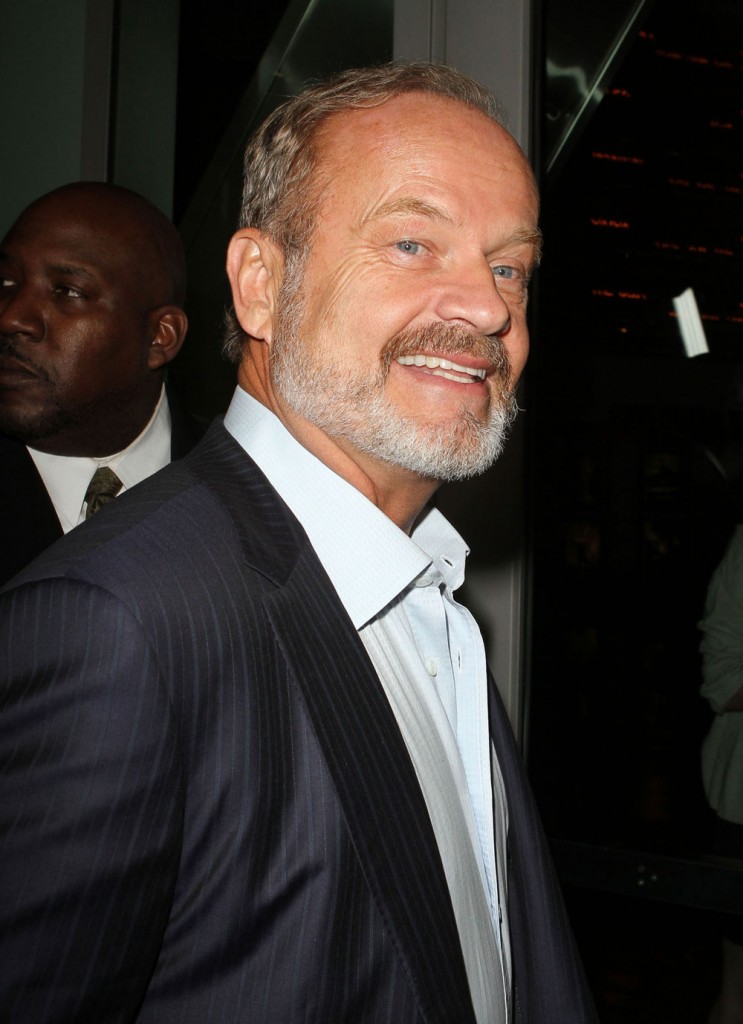 For as insufferable and up her own ass Camille Grammer seemed on the first season of Real Housewives of Beverly Hills, her ex-husband, Kelsey Grammer, came across much worse. Kelsey left Camille and their two children in California while he went to New York to do a play, knocked up a much younger stewardess and promptly dumped Camille (maybe not in that order, but pretty close). He married the flight attendant as soon as his divorce with Camille went through. Kelsey didn't let Camille know that he had one foot out the door when he left for New York and she started filming her reality show. It wasn't until months later, during the Tony Awards that he had her attend with him, that he let her know he wanted out but still expected her to play the doting wife for the cameras. Only now Kelsey is rewriting history and he claims that the RHOBH was his "parting gift" to Camille. I thought his parting gift was making her go as his date with him to the Tonys and then proceeding to make obnoxious references to his mistress.
Kelsey Grammer stopped by the Australian morning show "Sunrise" Tuesday to dish on his new show, "Boss," and — reluctantly — his recent divorce from "Real Housewives of Beverly Hills" star Camille Grammer.

The couple's relationship woes played out in the spotlight, thanks to Camille's role on the "Housewives" reality show. When asked about Camille's frequent remarks about the split, Grammer said: "In my mind [the show] was my parting gift to her. It was a very difficult marriage and a very difficult decade. I thought, 'So long, here's a present for you.'"

Ongoing drama including custody battles, gag orders and Grammer's marriage a few days after his divorce to flight attendant Kayte Walsh has kept the former couple in the media spotlight. The TV stars were married for 14 years before they split in February 2011.

Grammer was allegedly miffed that the talk show aired footage of himself and his ex-wife in happier times. According to a report by "confidential reporters" at Australia's Herald Sun, Grammer reportedly blasted "Sunrise" producer Mark Beirne following the segment, calling Beirne "a vile person" and "a sick dog." The report also claims that Grammer threw profanities at the producer after coming off the air.
[From the Huffington Post]
So Kelsey may have thought that, but he didn't have the courtesy to tell that to his wife after "a very difficult decade" until he'd already moved in with his mistress. Don't get me wrong, I can't stand Camille but that was super cold and mean the way he dumped her.
Also, did you read that about how he got all pissy and swore and called the producer names after that interview? He's got this veneer of class, but he's one of the most petty nasty bastards when it comes down to it. Look at what he did to Camille and how he's laughing about it now.
In related news, TMZ reports that Kelsey is trying to slap Camille with a gag order for an impromptu interview she gave a paparazzo when she was out with their son. She said that she was taking the kids to their activities and answered that his favorite sports were tennis, soccer and skateboarding. It was all pretty innocent but Kelsey doesn't want her allowing their children to be filmed by the press. It was fine for him to later bring both of the kids to paparazzi hotspot Boa, though.
Kelsey talks about the Real Housewives at 4:20 below.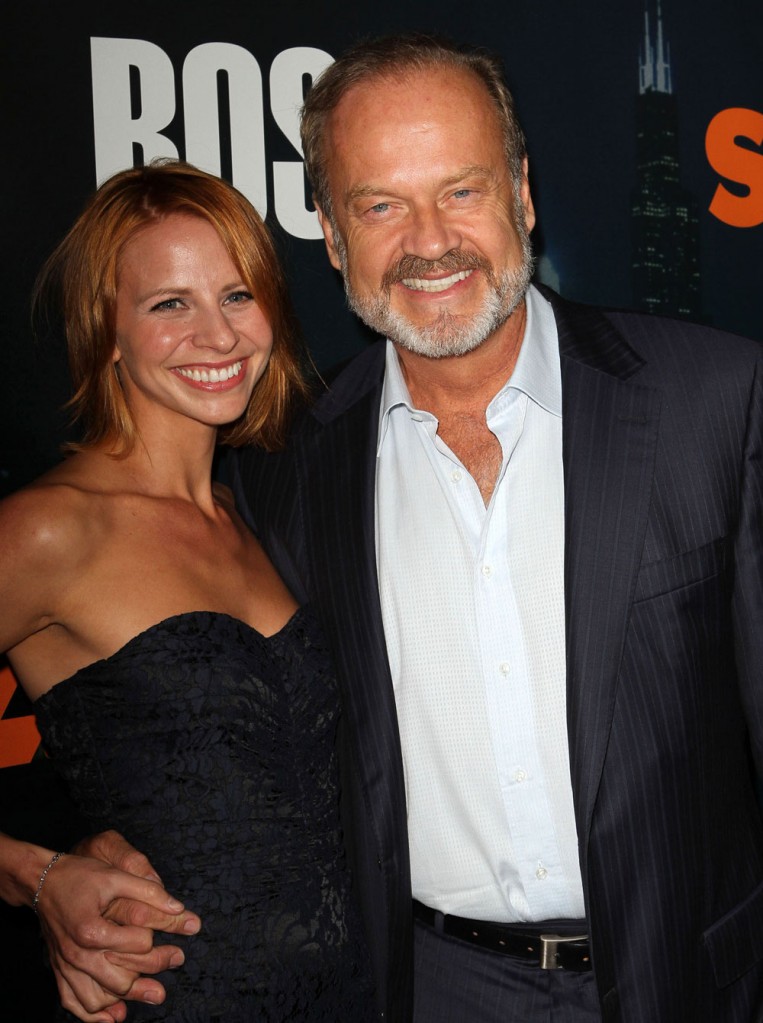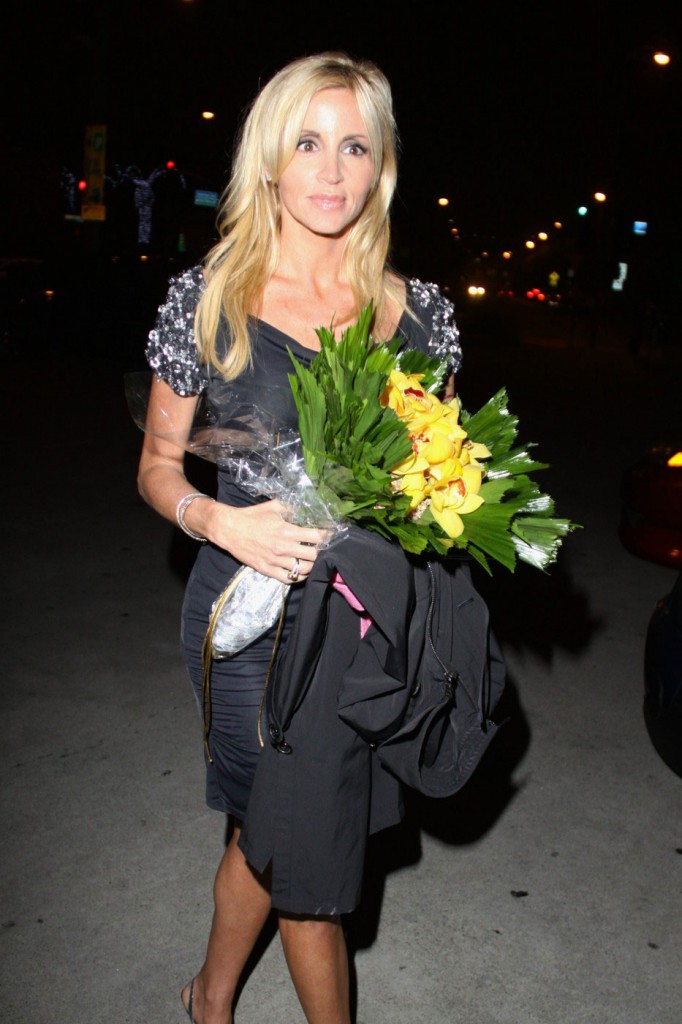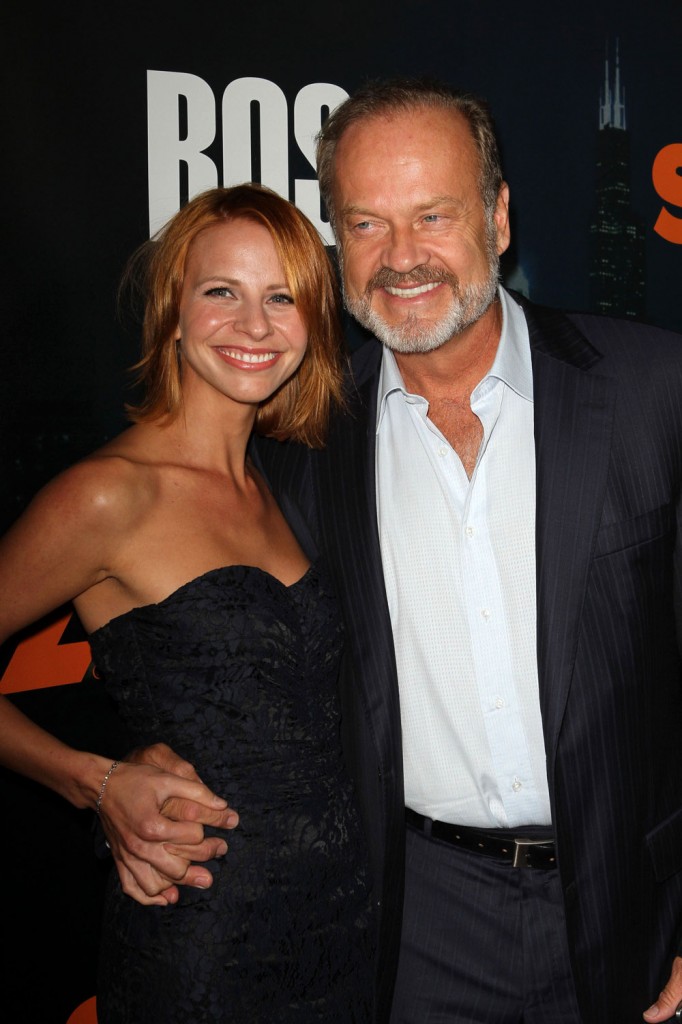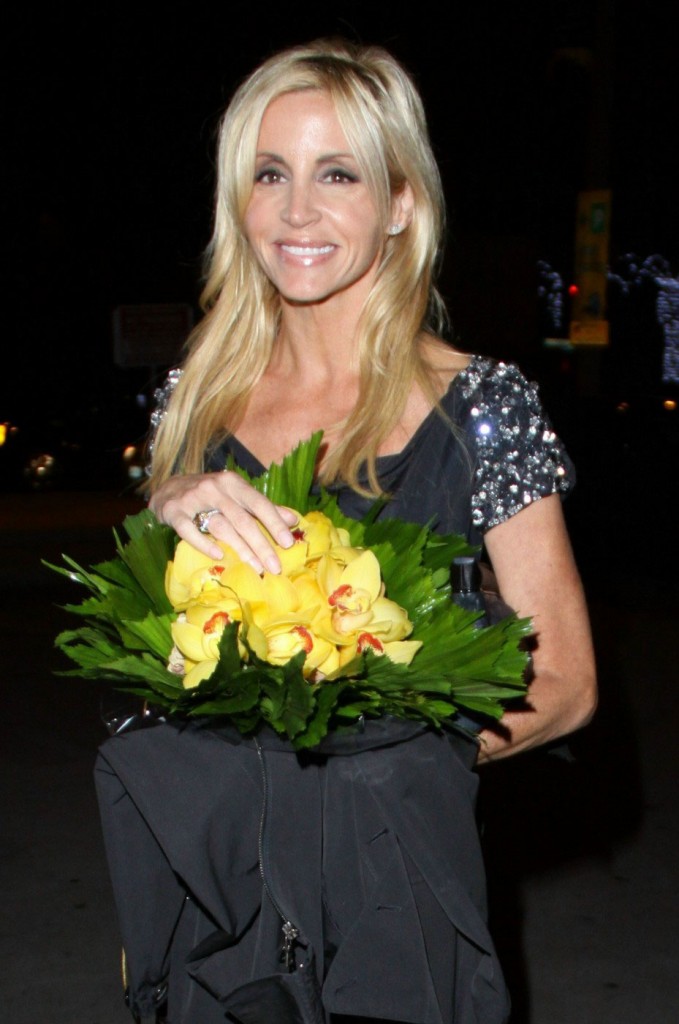 Kelsey and his new wife are shown on 10/6/11. Camille is shown on 9/22/11. Credit: WENN and Pacific Coast News