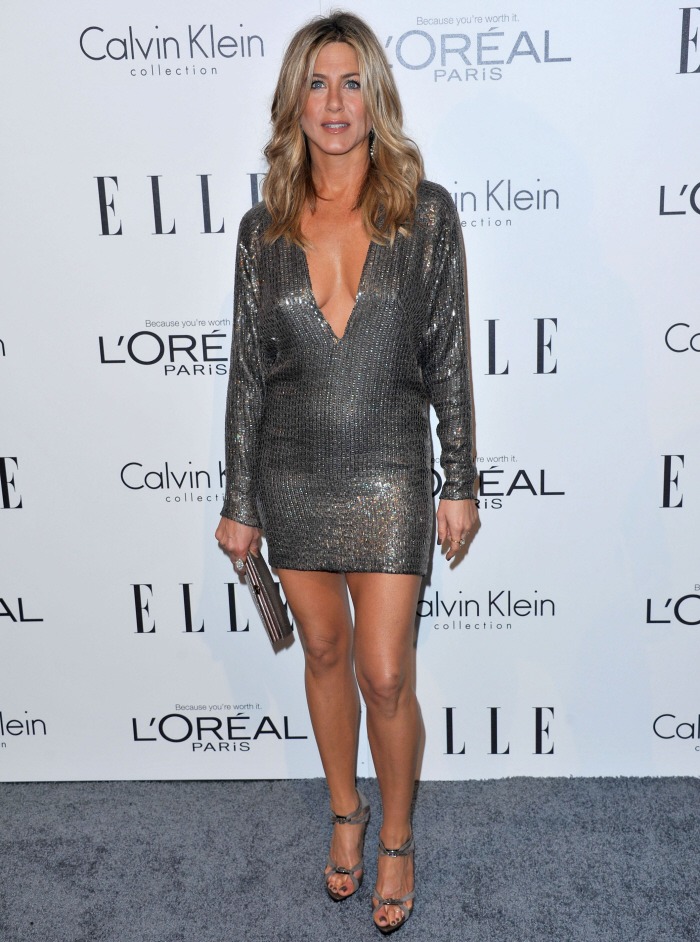 For the most part, when everyone is going on and on about how great Jennifer Aniston looks, I truly feel a sense of mystery. Sure, she has a great figure, and her commitment to blowouts and blonde highlights are legendary. But her style can be hit-or-miss, and the combination of everything she puts together usually gives me a big "meh". Now, all that being said, I LOVE the way she looked at last night's Elle Magazine event. As you remember, Aniston was selected as the cover girl for their "Women In Hollywood" issue, and so she was one of the biggest names at the event.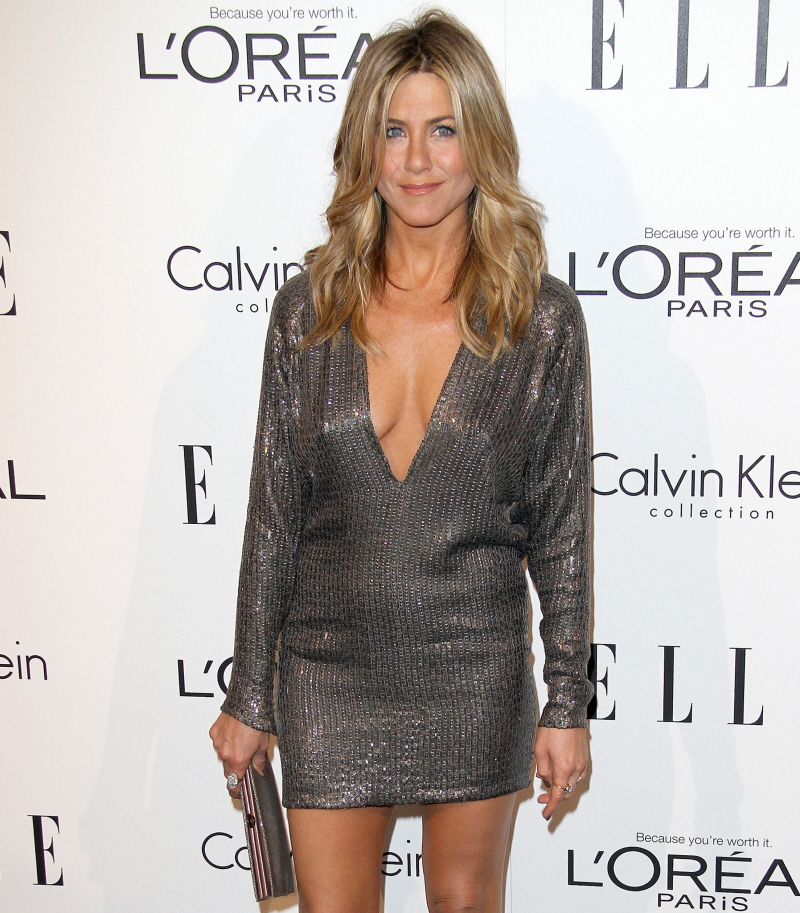 Aniston selected this metallic gray Kaufmanfranco mini-dress which looks absolutely stunning on her. I've always said that she should try bolder colors, but now I'm saying that she should definitely wear more metallics and grays. I'm not even put off by the "look at my boobs" vibe of the dress – in fact, I rather like it. If you're going to do a deep-V-neck, this is one of the best ways to do it – covered arms, a skirt the perfect length, and then hit 'em with the cleavage. Basically, I would love to own this dress. It's beautiful and sexy and perfect for her. And don't even start with the pregnancy rumors, either. Those are her normal boobs. They are not pregnant-boobs. Basically, this is the best she's looked in MONTHS.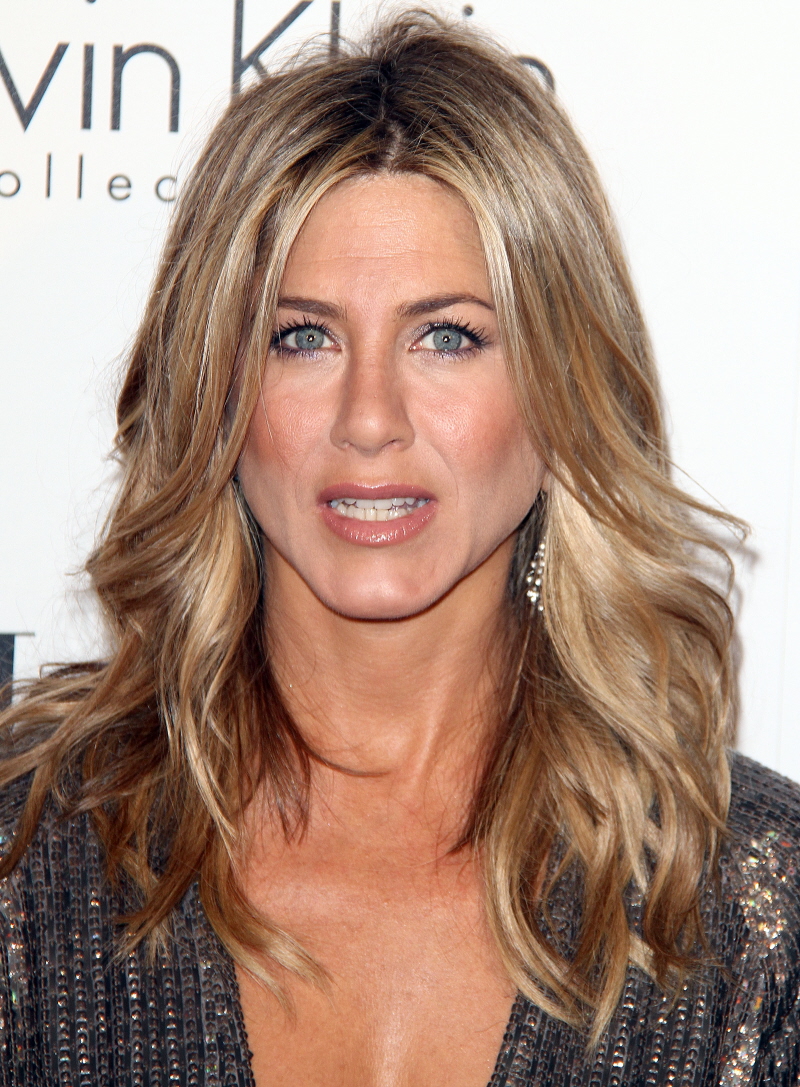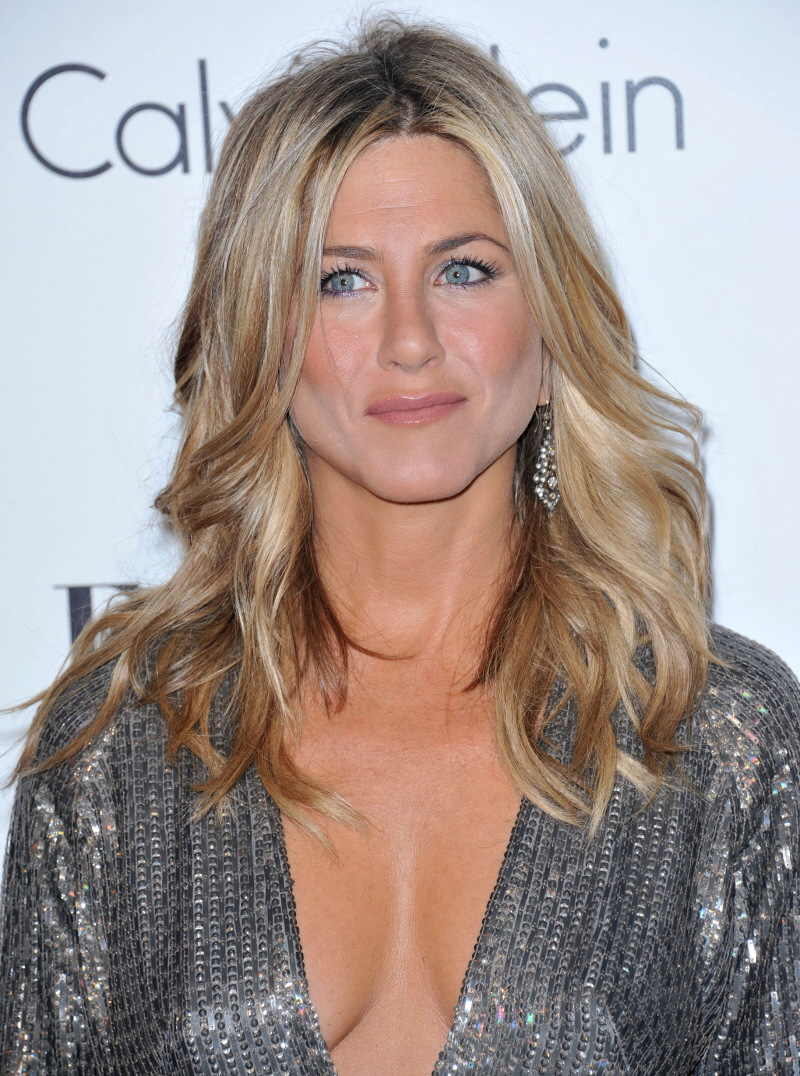 Guess who else was at the Elle event? Chelsea Handler, Jennifer's BFF. Chelsea is a "woman in Hollywood" now, because she's an "actress" now! Chelsea looks okay (for her). The skirt doesn't fit her, but the colors are pretty. And her face looks less busted too. Well done, Chelsea.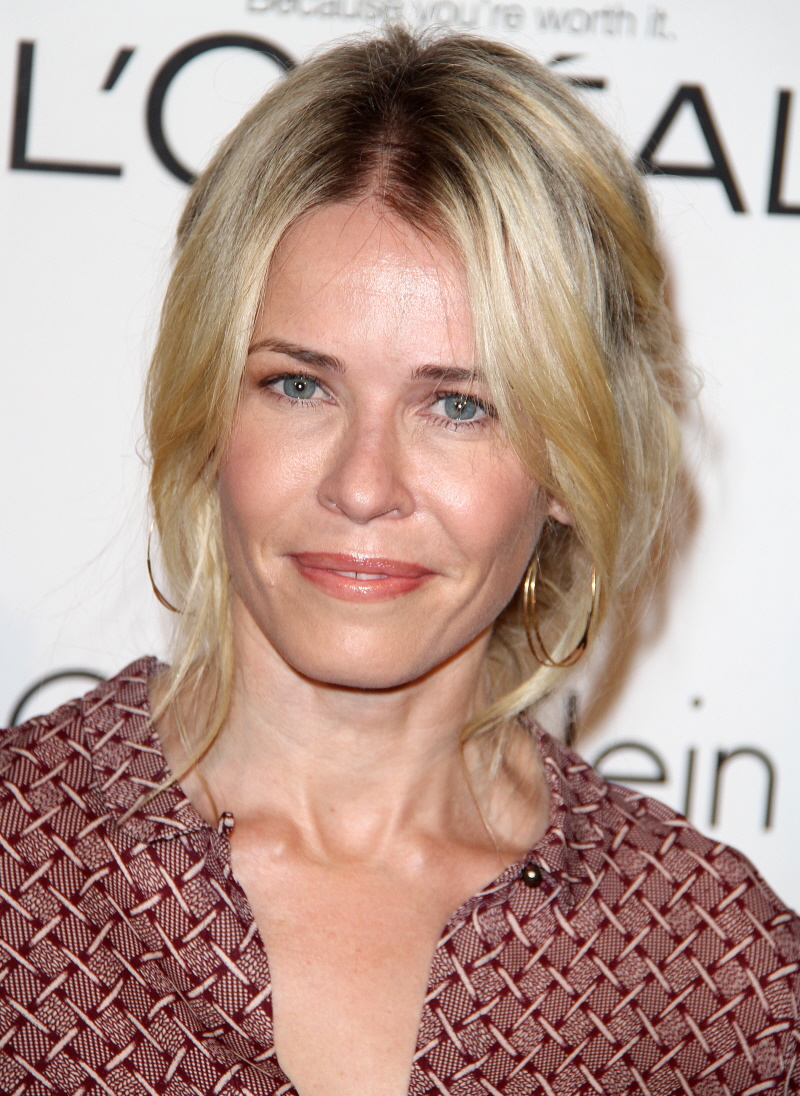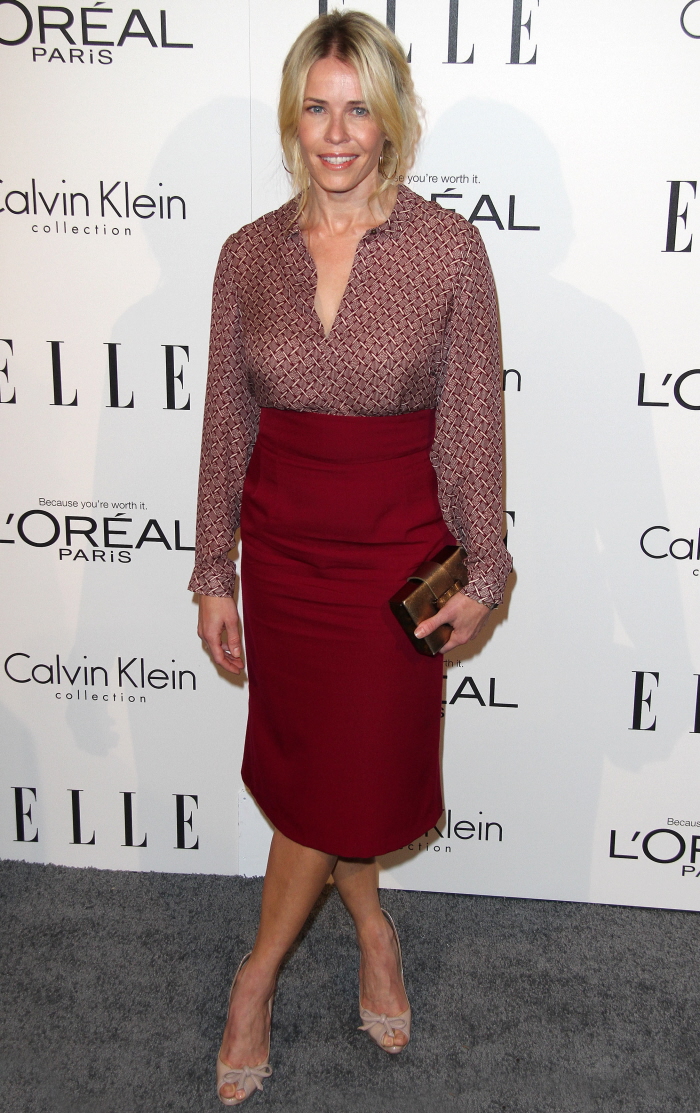 Photos courtesy of Fame & WENN.