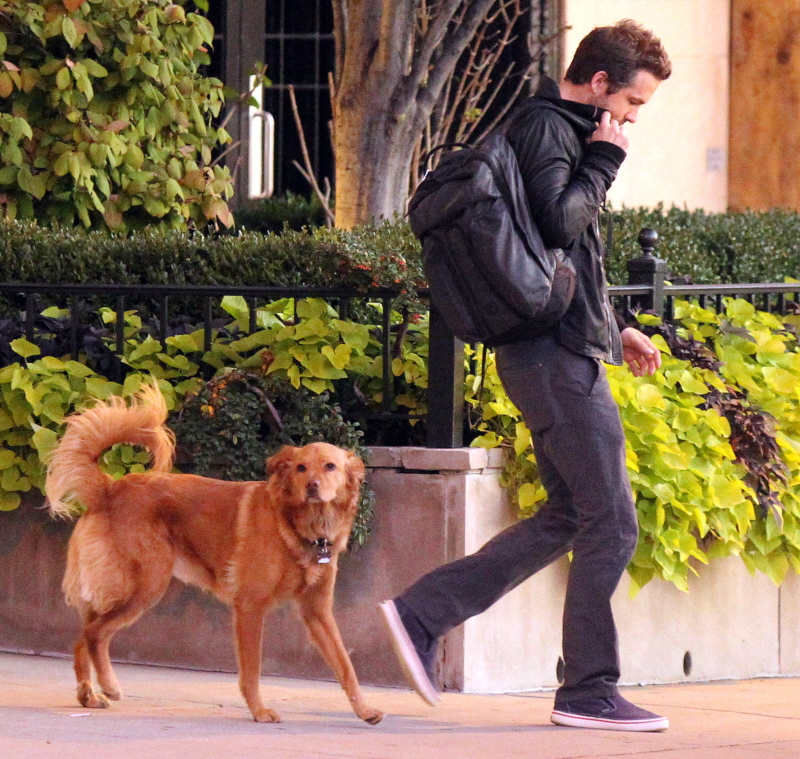 The Sophie's Choice of Dong not withstanding, today is kind of slow for gossip, which is why I'm choosing to write about these even newer Blake Lively-Ryan Reynolds photos. Blake and Ryan were photographed Friday night in Boston – I covered those photos yesterday – and these are new photos of Blake and Ryan headed to the set of his new film, R.I.P.D., also yesterday. Ryan and Blake in the daylight hours… Ryan and Blake making the effort to not be spotted in the same photo frame… Ryan and Blake loved up in Boston. Blake invited to spend the entire weekend with her new boyfriend. Blake making herself at home to the point where she too brought along her little maltipoo for the trip – that's her little puppy in her arms!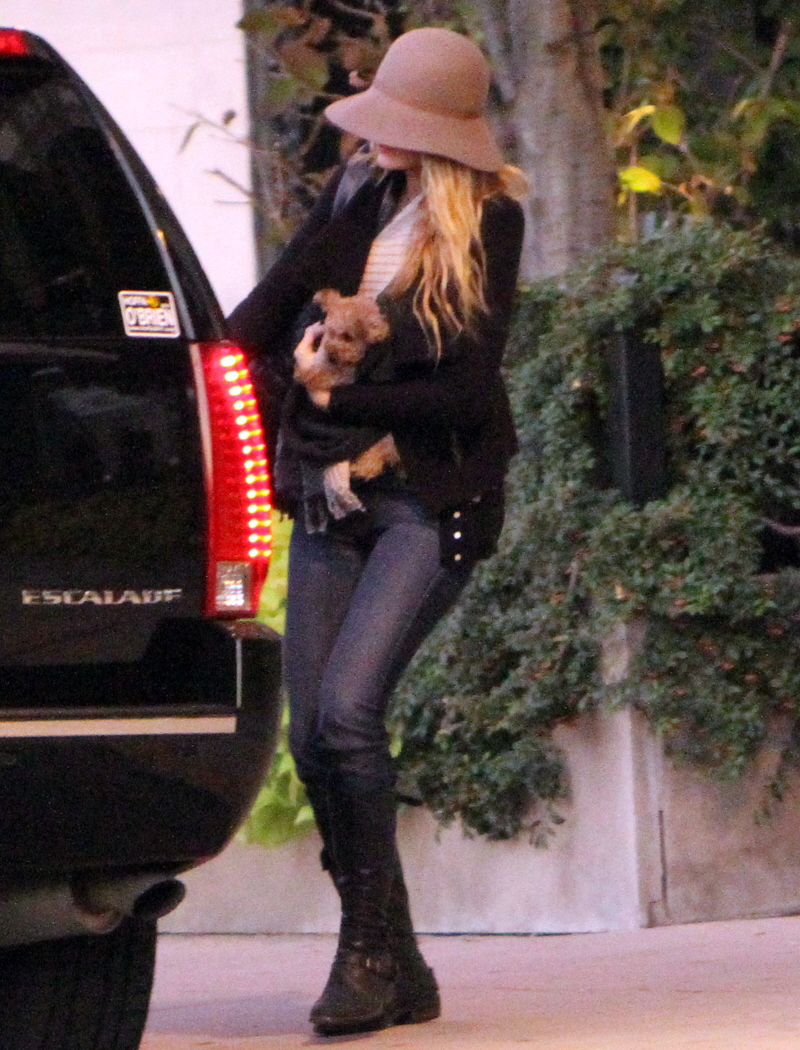 Just as it was yesterday, Ryan's puppy Baxter is still the true star of these photos. Seriously, y'all, that dog is gorgeous, and he has the most expression puppy face. Ryan keeps him well-groomed too – look how shiny his coat is! Sigh… I love dogs. Especially when they're well-behaved enough to simply follow their dad outside without running away like a maniac demon-dog (like my dog).
Incidentally, yesterday was Ryan's birthday. So that's why Blake was in town, beyond the fact that she's his latest girlfriend. She was giving him a b-day "present". I just saw some photos of Blake on the set of Ryan's film too (which we don't have access to) – she was holding a large, gift-wrapped package. Damn, they really got coupled up in a hurry, didn't they? You can see more photos of them here, at the Mail. I'd just like to point out that Blake and Ryan have now been photographed together more consistently than Ryan and Scarlett ever were.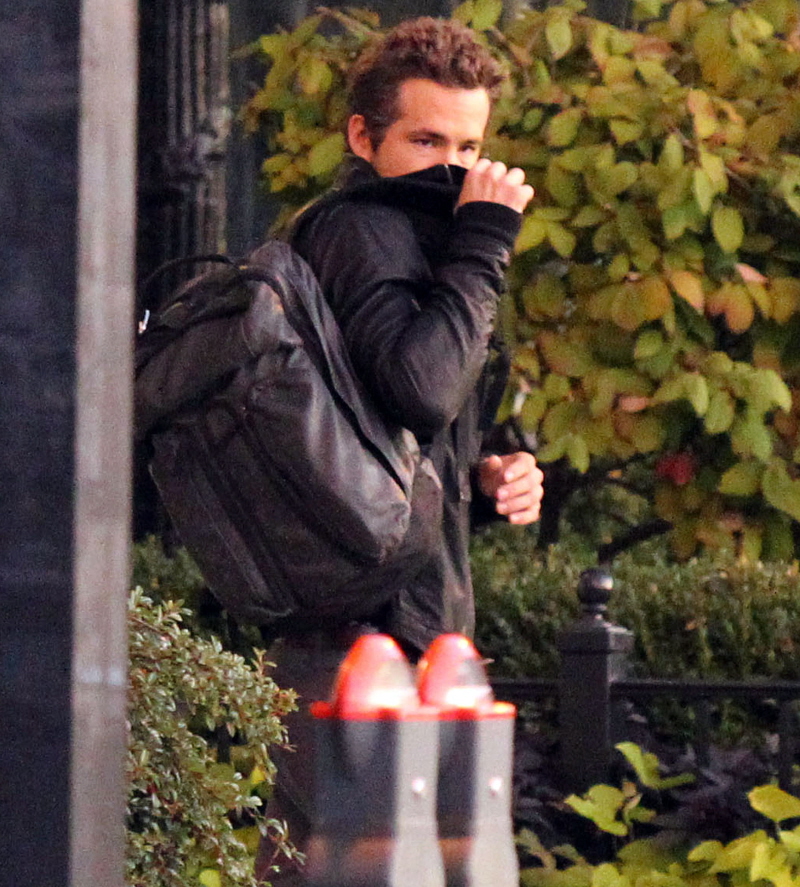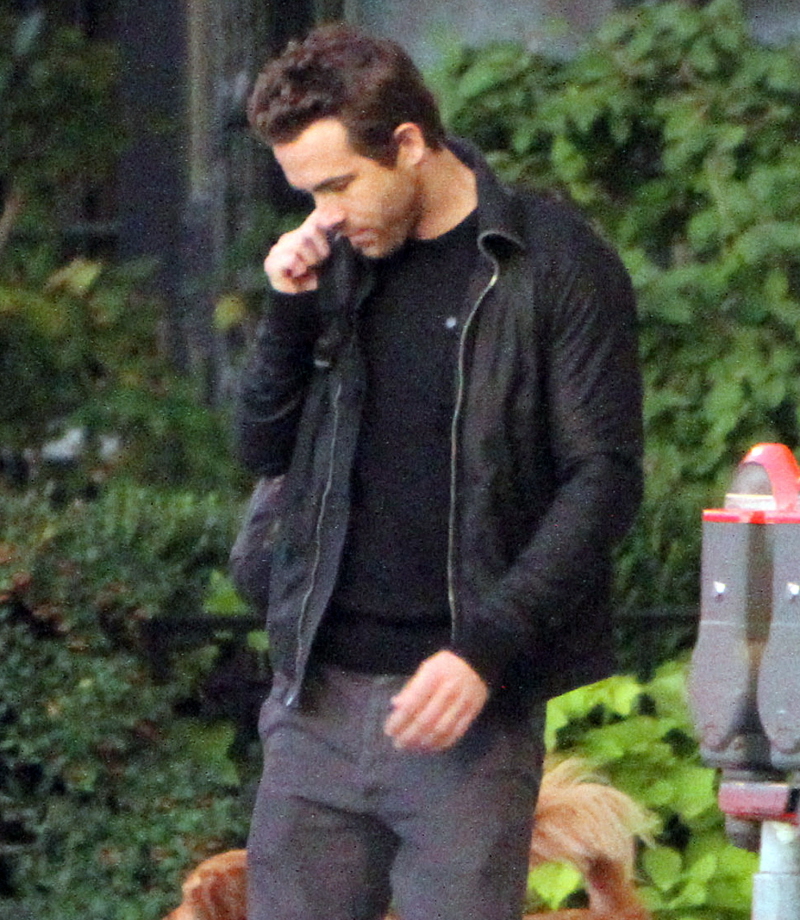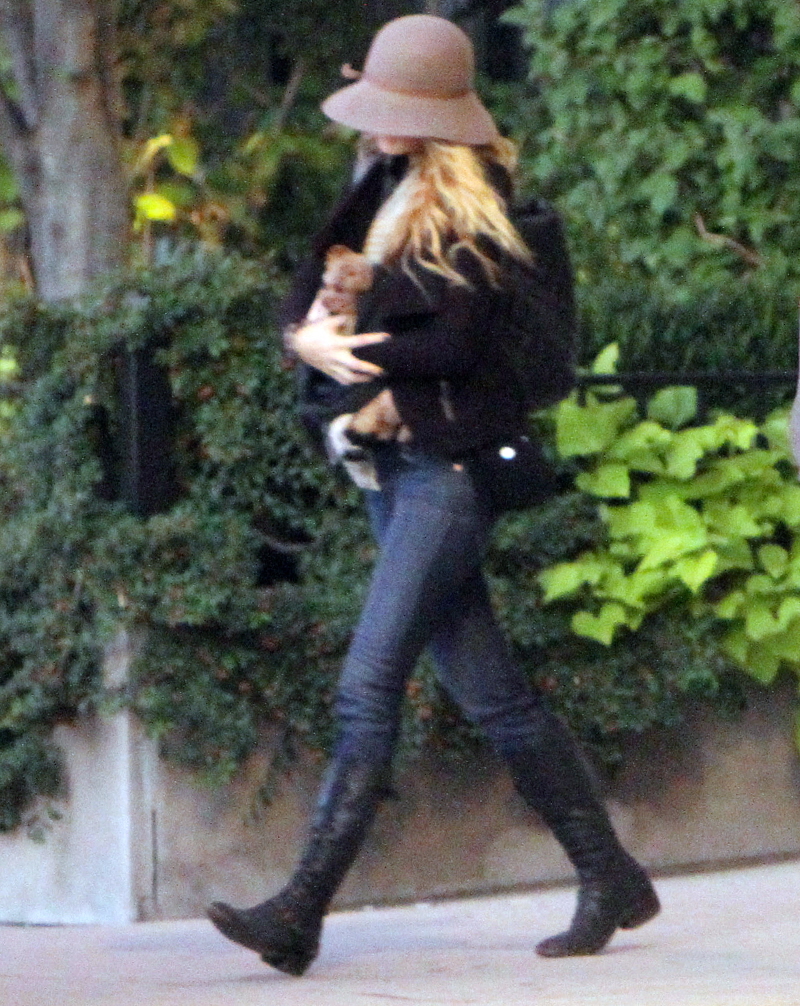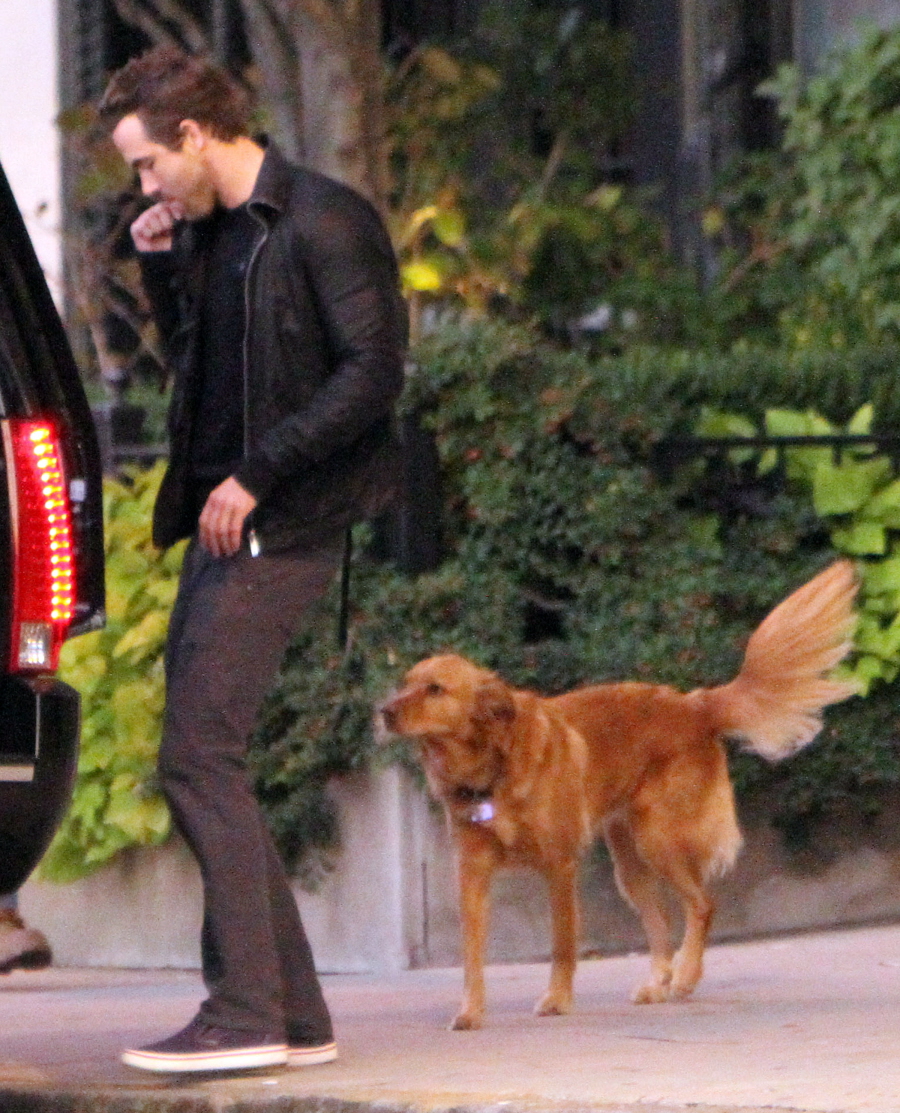 Photos courtesy of Fame.