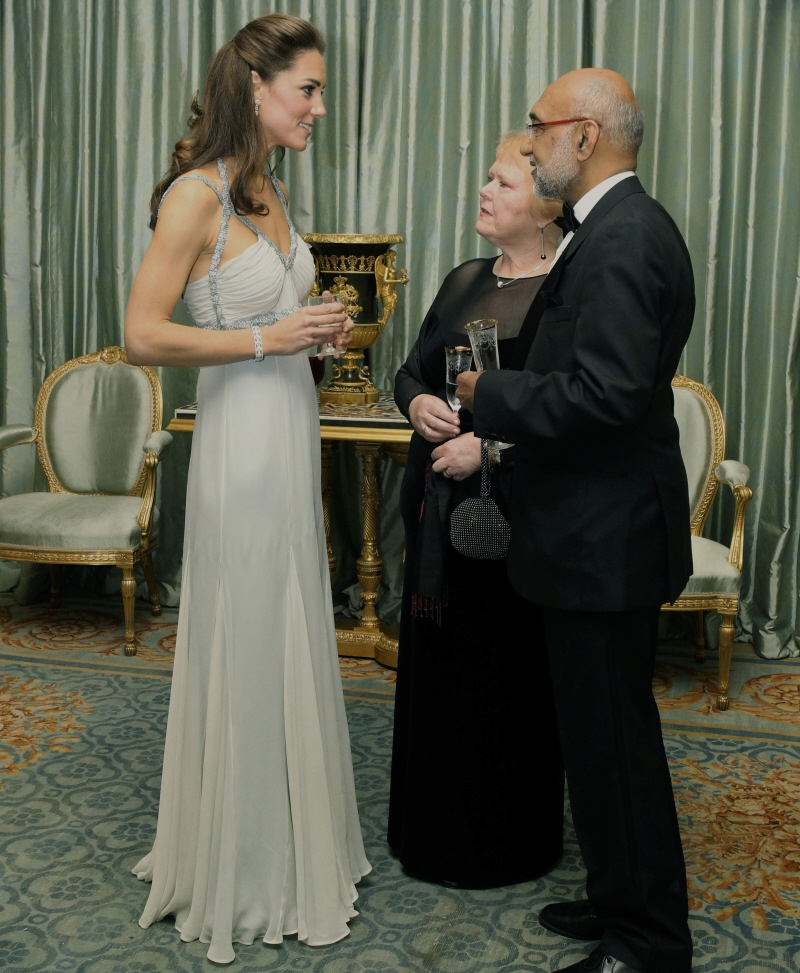 First things first: the dress that the Duchess of Cambridge wore for her first solo, royal event was Amanda Wakeley. Why did it take hours to get the designer ID straight? I don't know. I still really like the dress on Kate, although I'm sure she was criticized in some hoity-toity corridors for showing so much skin. But as some of you pointed out, Kate pulls it off because she's so slim and because she barely has much of a bust. If you gave this dress to Sofia Vergara, it would be obscene (and awesome, in a completely different way).
Now, in yesterday's post, I mentioned that The Mail was getting all tabloidy over the state of Kate's hair. Specifically, the "line" that could be seen just centimeters from her hairline, in her hair: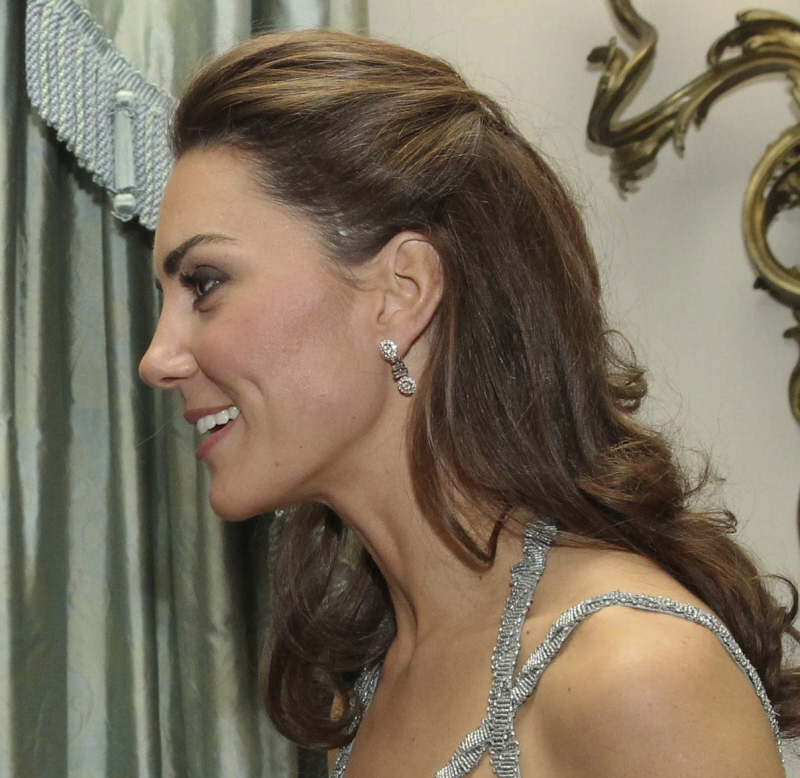 The Mail claimed that the line was likely proof that the Duchess wears a weave or some kind of clip-on extensions. The story was widely circulated until the "spokesman for the Duchess" (fancy!) got in a snit and released the information that Kate has an old scar on her head, and that was what everyone was seeing:
The Duchess left behind her Prince, but she showed the world something new. On Wednesday night Kate Middleton made her first official solo appearance in London as the Duchess of Cambridge at a charity dinner for In Kind Direct at the Clarence House. Prince William's wife, 29, looked radiant in a floor length blue chiffon gown, with her styled hair half-up, half-down.

But underneath her beautiful 'do, Kate revealed an alarming three-inch long scar on the left side of her head, behind her temple.

"The scar is related to a childhood operation," said a spokesman for the Duchess.

As a child, the Duchess had "a very serious operation," officials told the Daily Mail, but declined to detail the exact surgery or reason for treatment.

John Scurr, a London based surgeon, told the Daily Mail, "I really doubt it was any serious condition and I would say it is as a result of an arteriovenous malformation – a birthmark – being removed".

Regardless, the Duchess wowed at Wednesday's bash. "She is more beautiful in person than you can imagine, she literally wowed the room," an insider tells Us Weekly. "She looked amazing."
[From Us Weekly]
A serious operation that no one can talk about? WTF? Skip the jokes about The Omen and how Kate had a "666" birthmark removed. Let's face it, she's too lazy to be the devil. Which brings me to another question – Kate now has a spokesperson? I thought all of her staff and William's staff were technically employees of Prince Charles? But that's a little detail that keeps changing and revising too. Of course Kate has her own spokesman. Just like she probably has several assistants, dressers, stylists, secretaries and other assorted staffers. But if anyone comes out and admits that Kate already has a huge staff at her disposal, questions will arise: WHY? Why does she need so many people working for her at this moment when she barely does anything?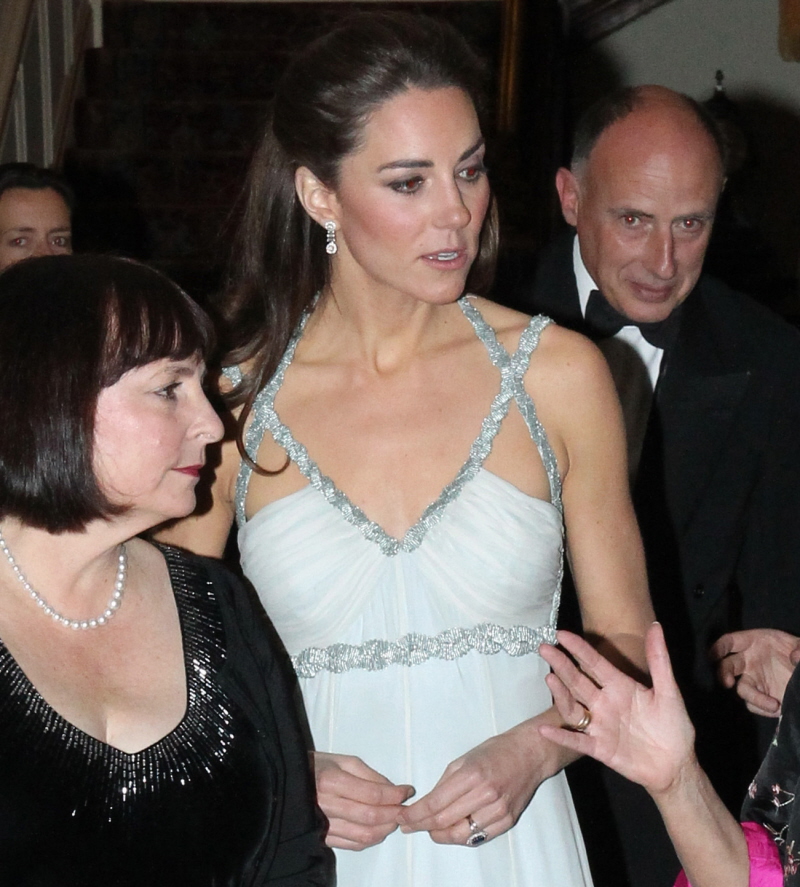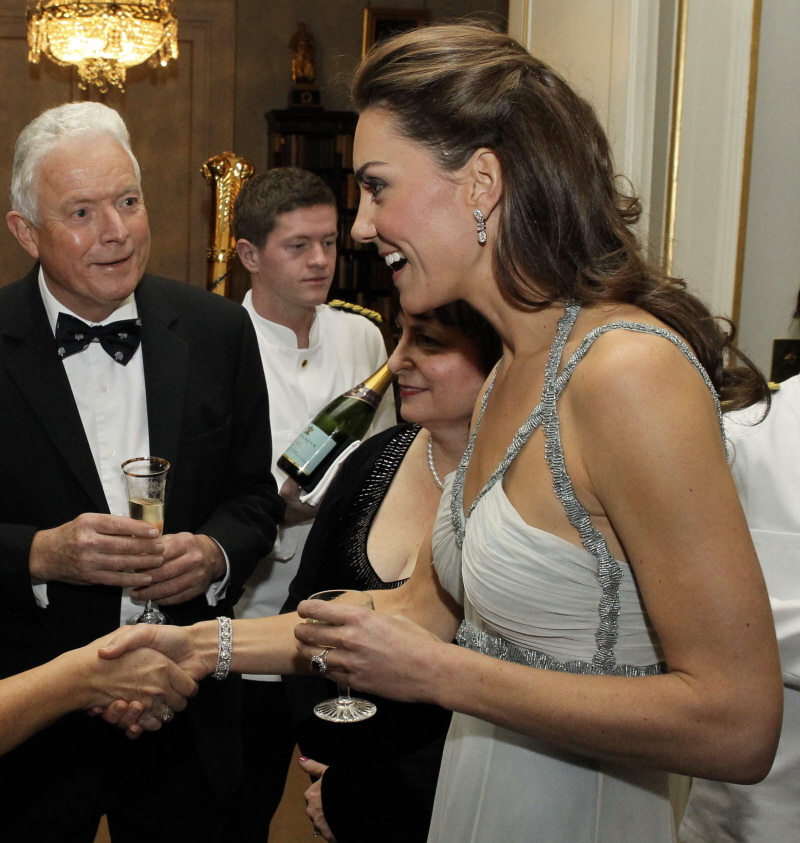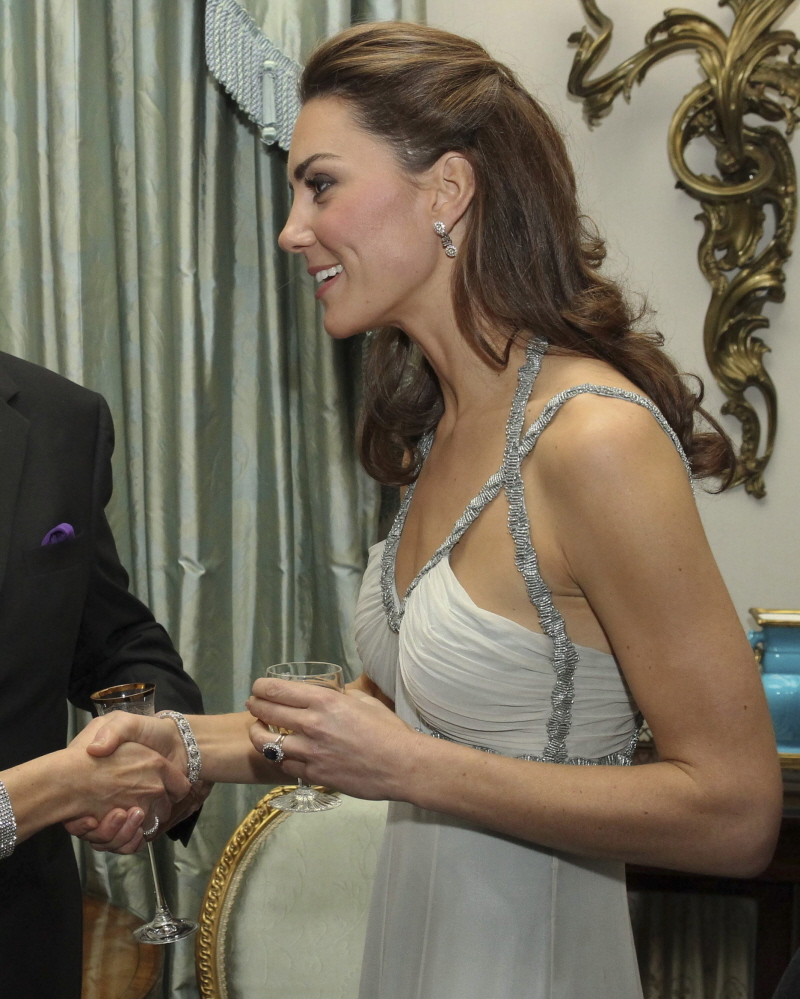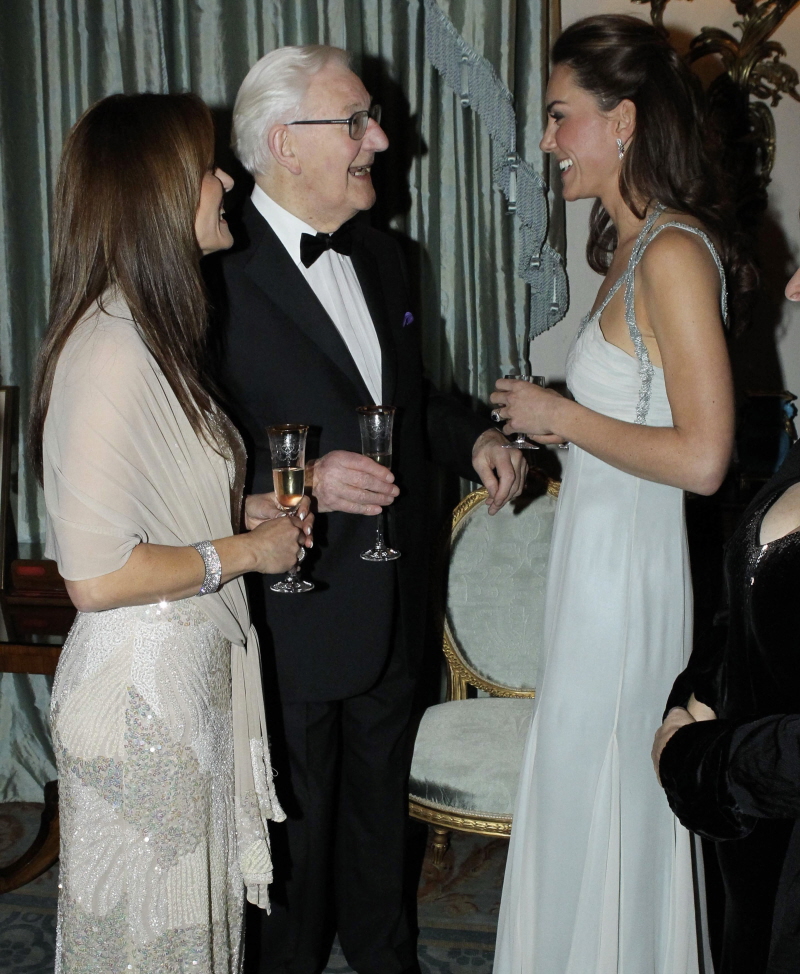 Photos courtesy of Fame.