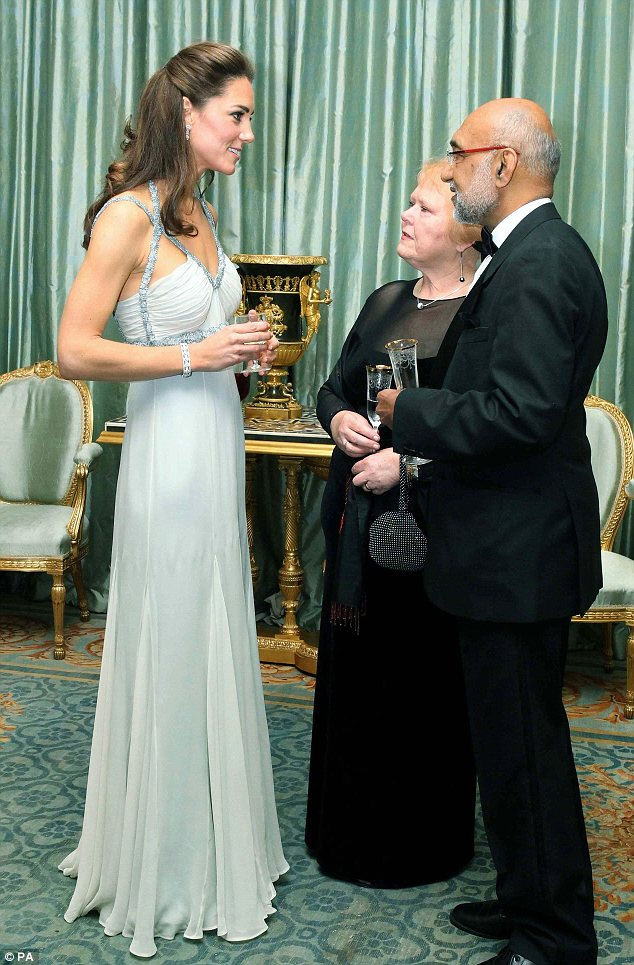 These are new photos of the Duchess of Cambridge last night, doing her first solo royal event. Huzzah! To make matters even better, Kate opted for this surprisingly sexy and revealing gown, designer unknown (at this point). Look, Kate's naked shoulders! Gasp. The bodice is very pretty, and it makes her boobs look bigger – or maybe they really are bigger because she's pregnant? Unknown. Some are calling the color "aqua" but to me it just looks off-white. Prince Charles was due at this dinner, but he had to leave the country at the last minute, so Kate stepped in:
With only 24 hours' notice, the Duchess of Cambridge went to her first solo engagement in London Wednesday evening, stepping in for her father-in-law, Prince Charles.

Kate, 29, represented Charles, 62, at a dinner for the charity In Kind Direct, because he was suddenly called to Riyadh to pay his respects to the Saudi Arabian Royal Family following the death of the Crown Prince.

"You would never know it was her first solo engagement. It was as if she had been trained by the Prince of Wales," the charity's chief executive Robin Boles tells PEOPLE. "She was completely natural, professional and charmed everyone. She spoke to every single guest and was genuinely interested, and interested in continuing to help."

"She said she had already called her mum to tell her about us in case Party Pieces [the family's children's party company] had surplus products."

Adds a Palace aide: "She was so pleased that her first solo engagement was for the Prince of Wales, who has shown her so much support over the years."

In Kind Direct was founded by Charles to encourage companies to donate surplus goods to charities, either for use by them or for their charitable work.

Guests at the dinner, held for 30 guests at Clarence House, were informed that Charles was sorry to miss the dinner but was sending his "darling daughter-in-law."
[From People]
Well, good on Kate. I wonder how much time she had to prepare for the event? The Mail has a report in which they exhaustively detail whether or not Kate is wearing hair extensions or some kind of weave. The Mail has closeups here – it does look like the Duchess of Hair is cheating it a bit to give herself bigger, more voluminous hair.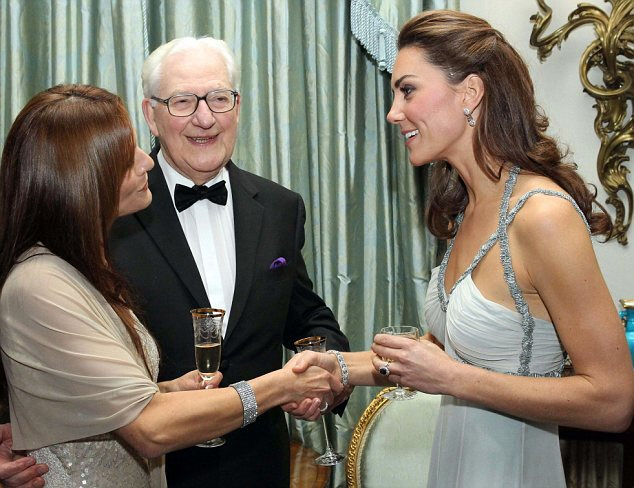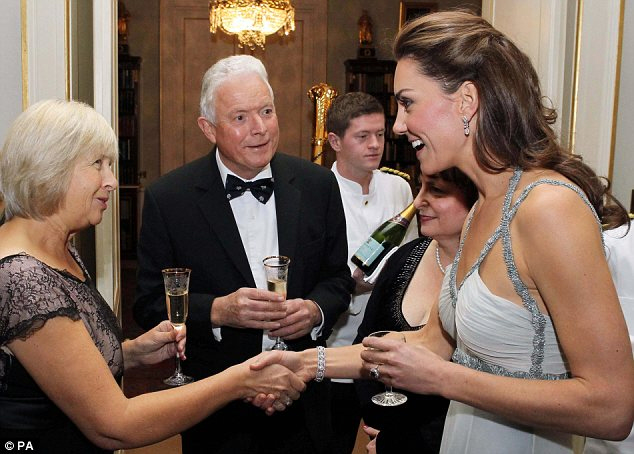 Photos courtesy of Buckingham Palce via The Mail.