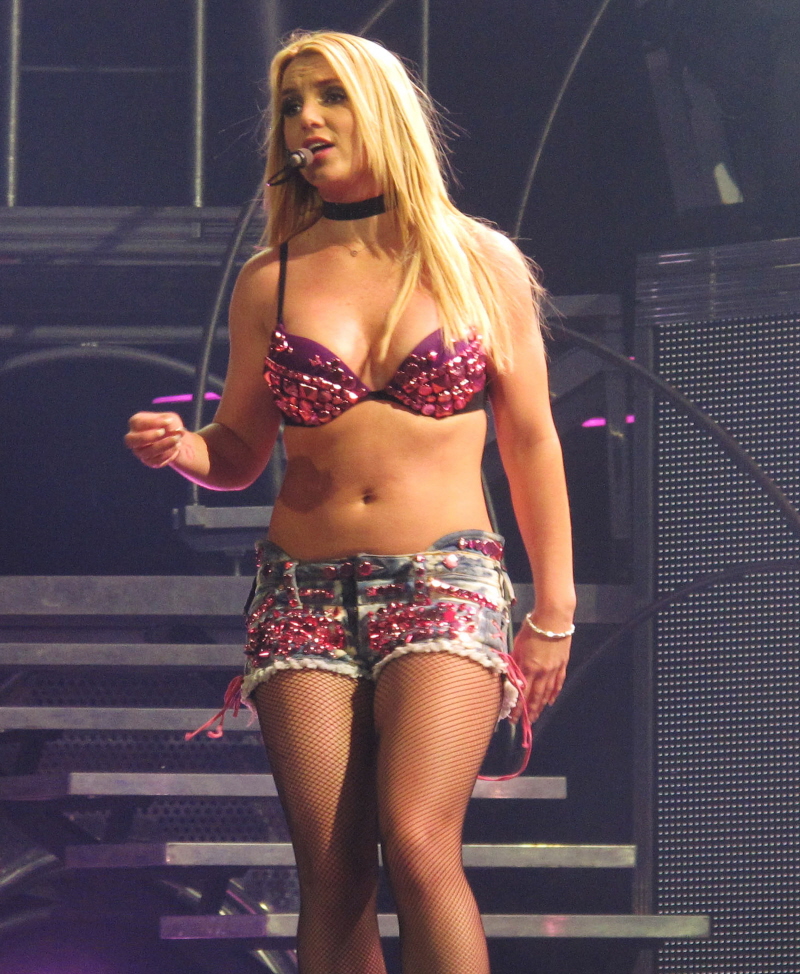 These are just a few choice photos from Britney Spears's concert in London last night. On one side, I always feel bad about mentioning the state of Britney's hot mess status, because chica has genuine mental health issues. On the other side, she wants us to look at her. The Mail even noted, "whenever the singer donned a jacket – or in the case of an Egyptian-themed routine, a cape – it was swiftly removed to reveal as much as possible." Britney thinks she looks good, y'all. "LOOK AT MAH BELLY!"
The Mail also reports that Britney "asked for portions of fish and chips and 100 figs and prunes… Toothpaste and McDonald's cheeseburgers minus the bread rolls were also part of her rider before she performed at London's The O2 last night." Granted, Brit probably didn't eat ALL of that before she went on stage, but she definitely ate a great deal of it because, in the words of one insider, "She doesn't count calories when she's in Britain." Another request Britney allegedly made on her rider? A photo of Princess Diana because "Britney adores the monarchy, Diana was in many ways her inspiration." She also hopes to one day perform for Prince William and Duchess Kate.
If you'd like to read one of the horrible reviews from Britney's performance last night, go here. It involves the words "miming, lethargic, smile so tight it looks painful" and "like a rare animal in a cage."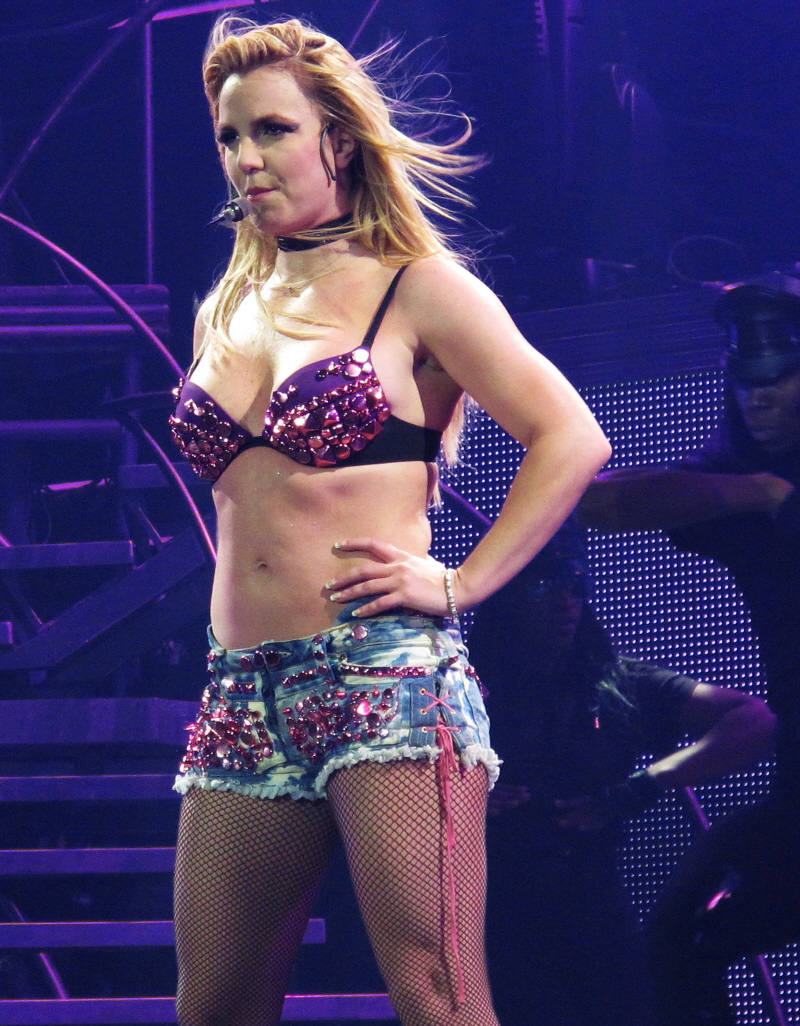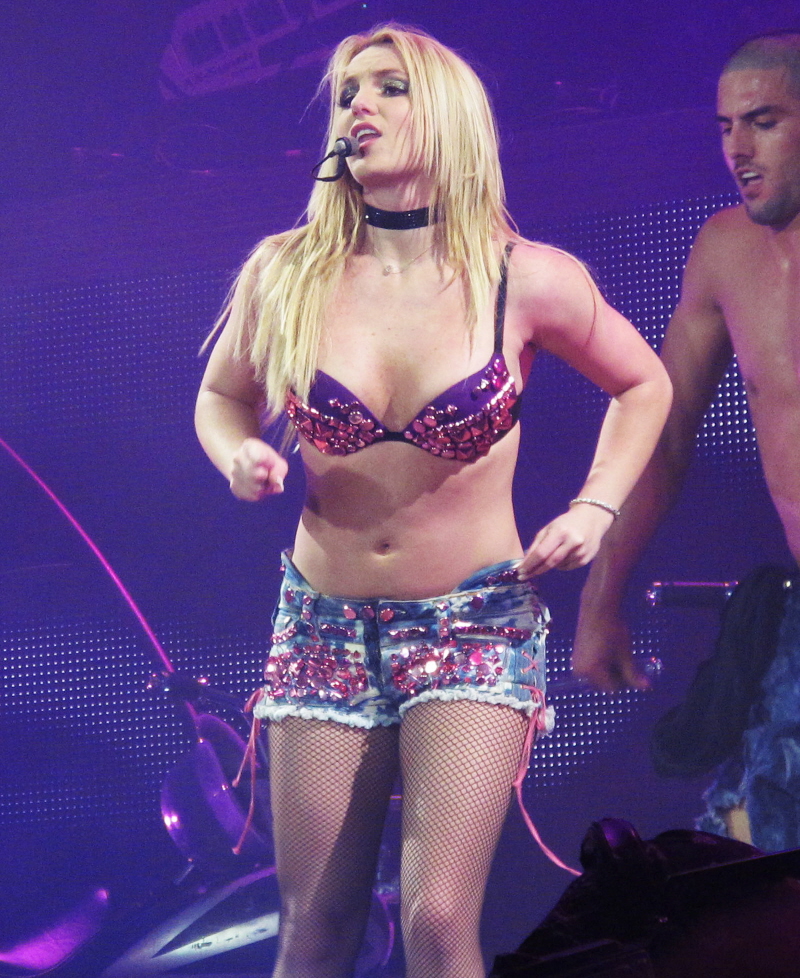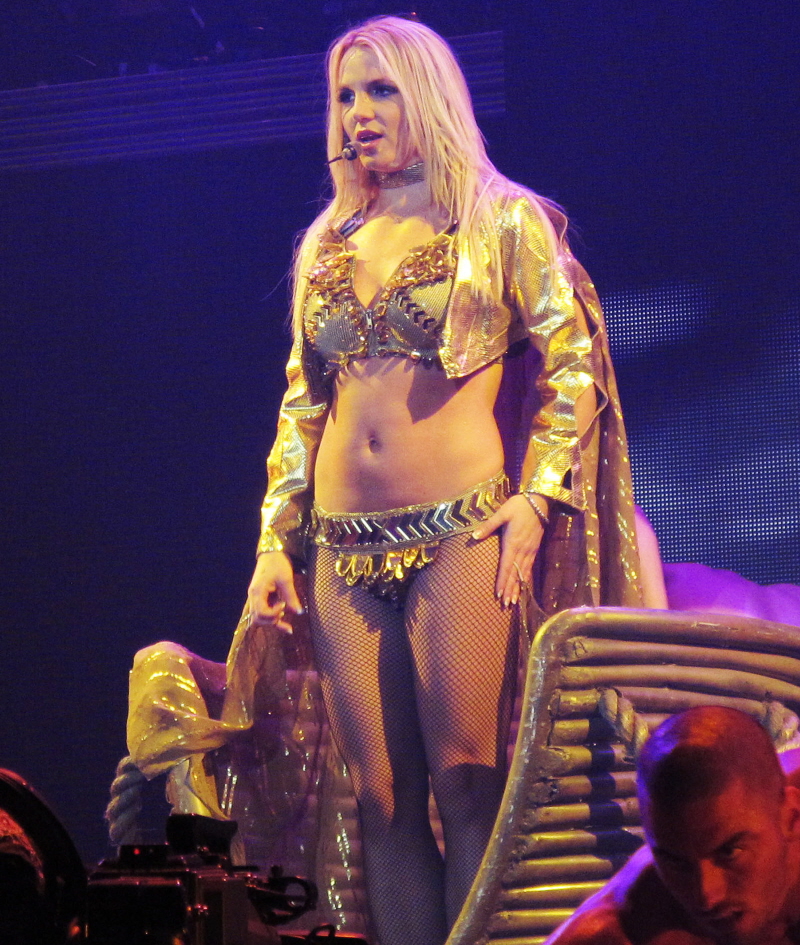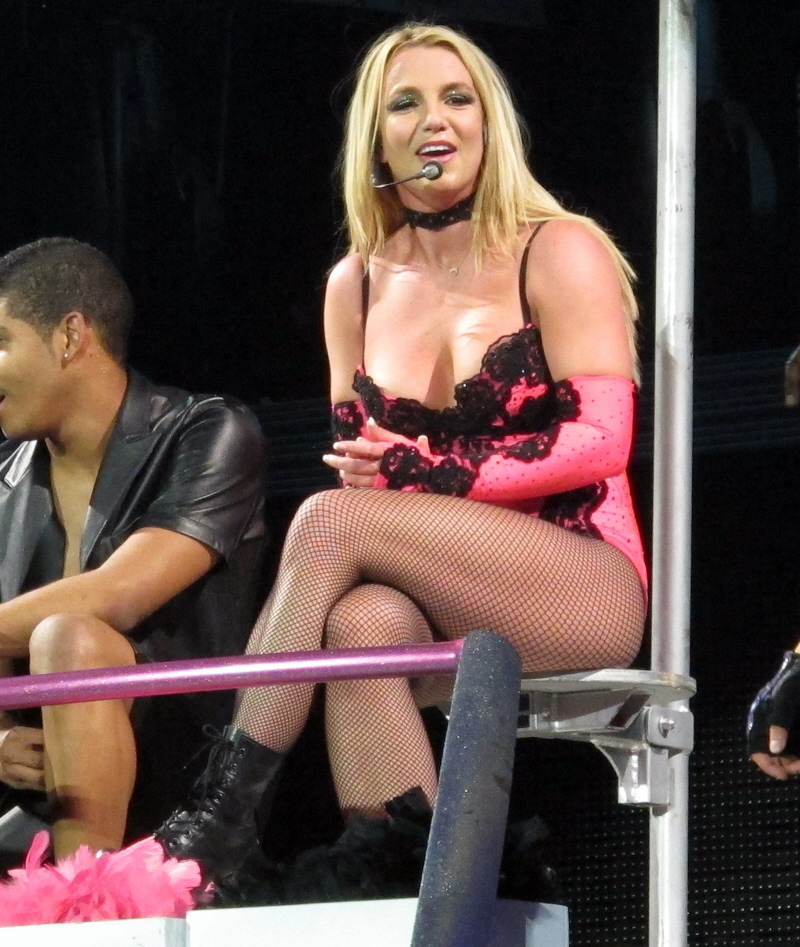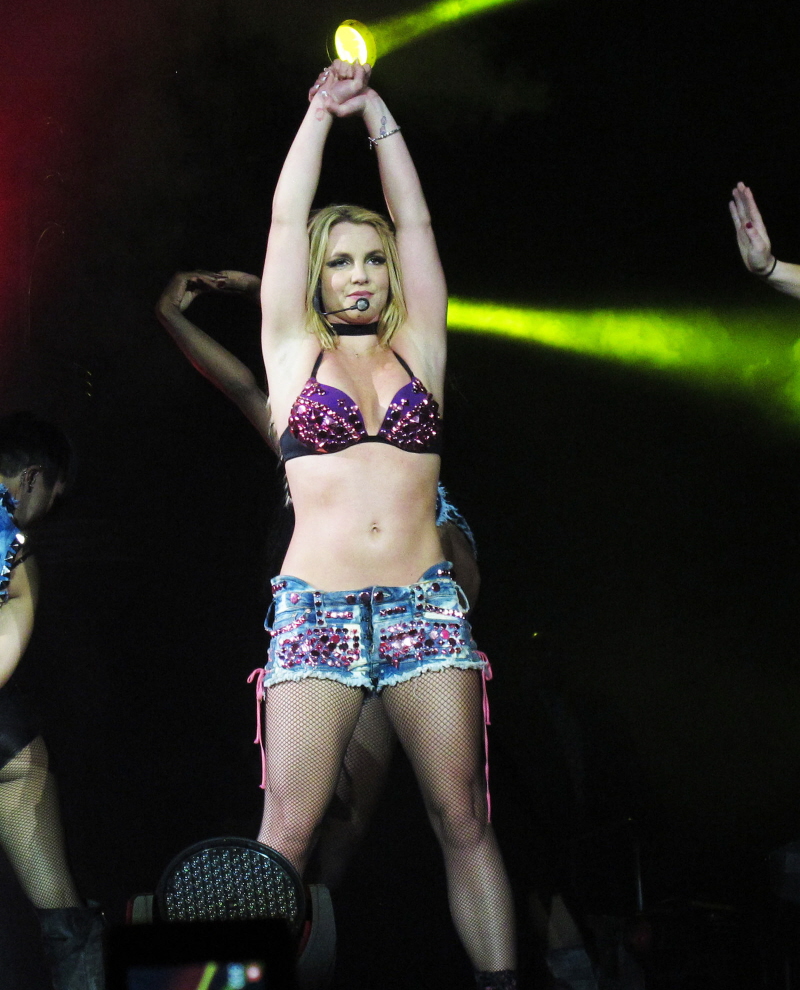 Photos courtesy of Fame.